I grilled a very large piece of fresh salmon yesterday and I saved some for breakfast this morning. My original thought was to eat the grilled salmon with some scrambled eggs. After giving it a second thought, I decided to make a kale salad to complement the salmon.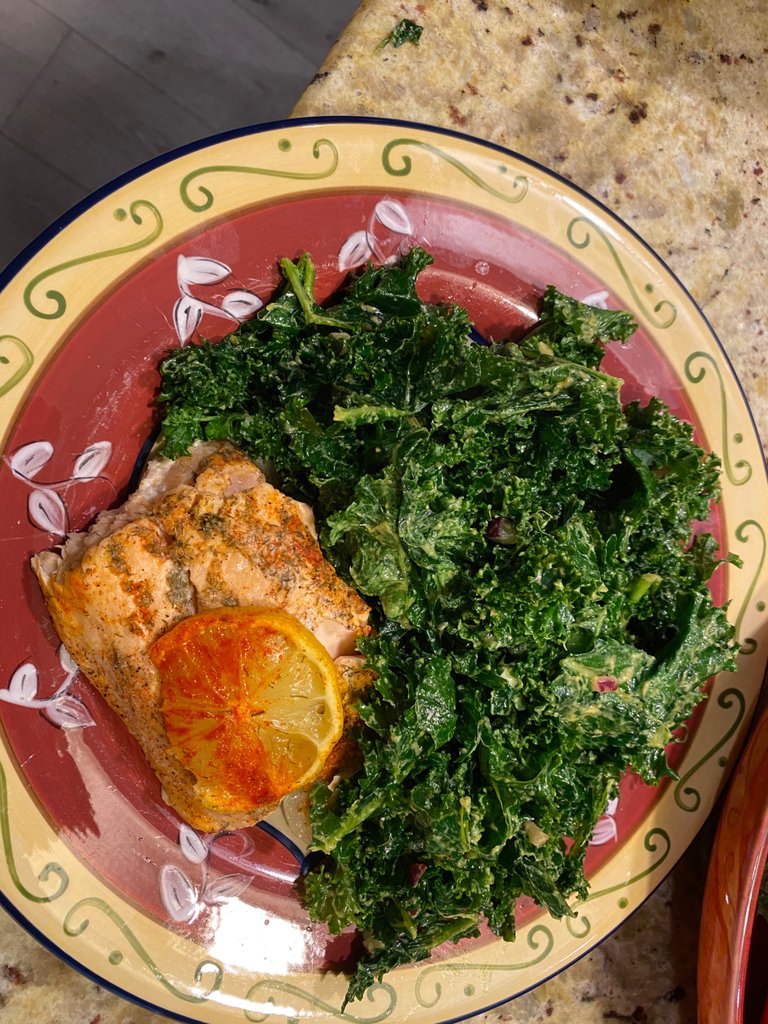 I have been making kale salad for years. My sister, who is vegan, shared a recipe with me from a vegan chef. It is a variation of the recipe that I normally use So I decided to try it. I had all of the ingredients except sun-dried tomatoes.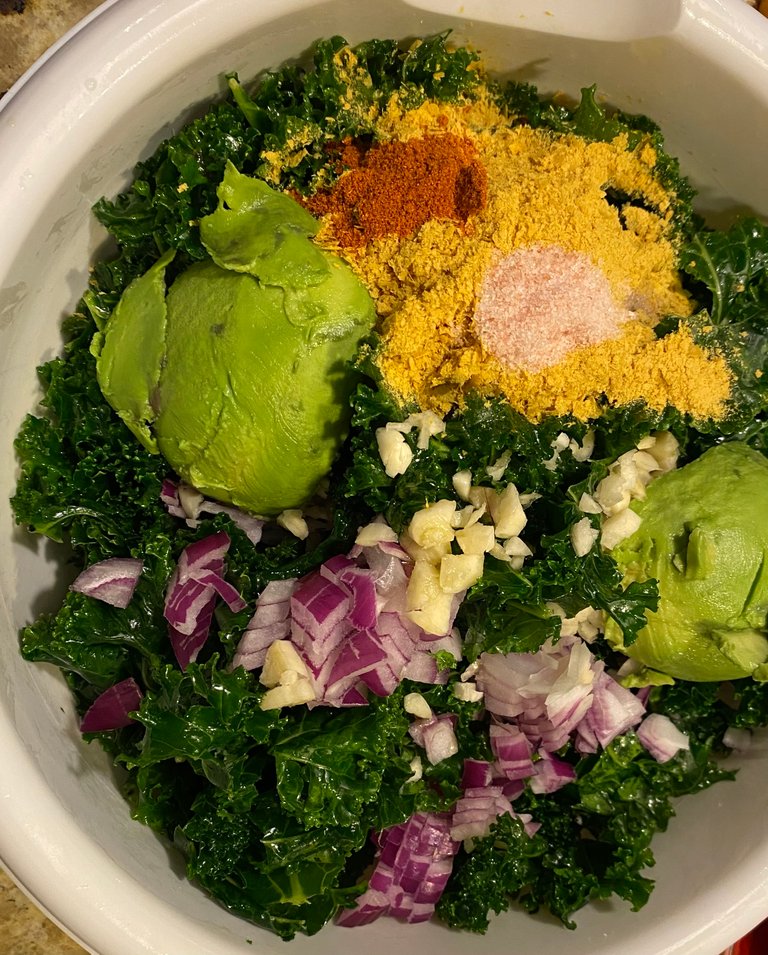 The recipe calls for a bowl of fresh kale with the large stems removed, one half cup of olive oil, the juice of one lemon, four cloves of fresh garlic minced, one half of a red onion diced, one half cup of nutritional yeast, one teaspoon of salt, one teaspoon of cayenne pepper, 10-15 sun dried tomatoes chopped, and two small softened avocados.
I did not have any sun-dried tomatoes, so that ingredient was omitted. I also used one large avocado instead of two small ones. I added the olive oil to the kale first so that I could massage the leaves to make them tender. I then added the other ingredients to the bowl and mixed them together with my hands continuing to massage the kale.
In my original recipe for kale salad, I do not add nutritional yeast, sun dried tomatoes nor red onions. I definitely like the flavor boost that was added due to the nutritional yeast. I believe that I will be adding the red onions, nutritional yeast and avocados to my original kale recipe when those ingredients are available to me from now on.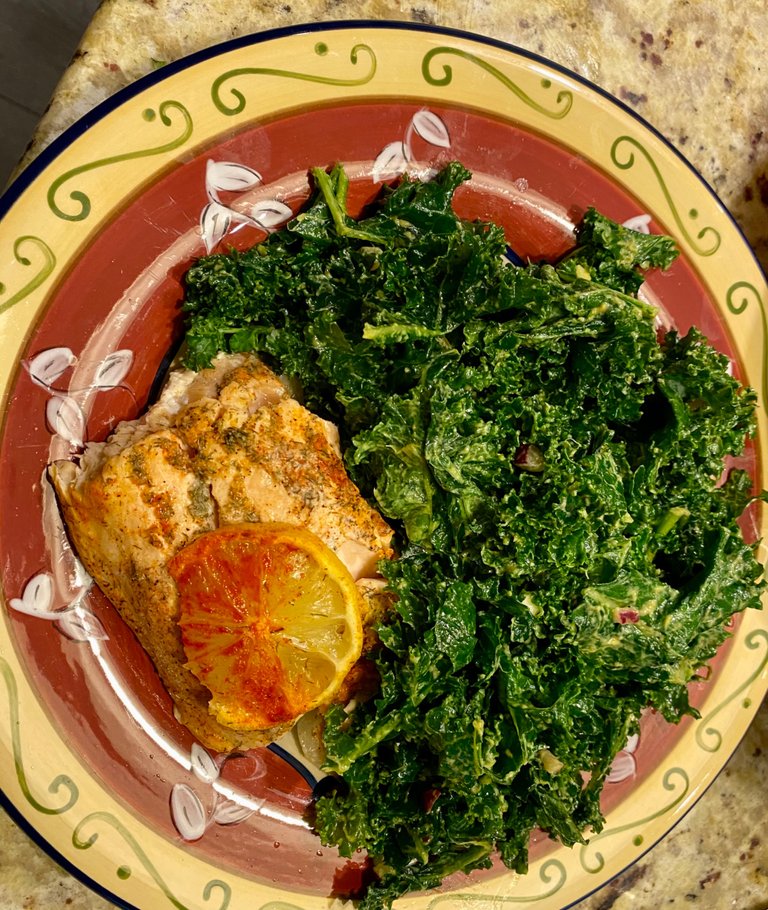 Bon appétit!