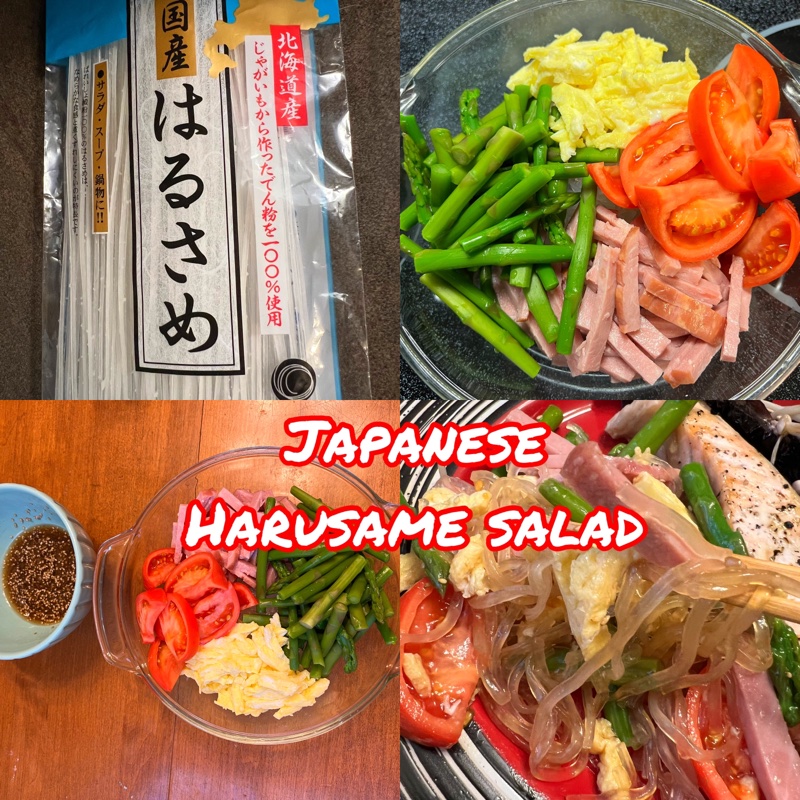 " Japanese Harusame Noodles (Glass Noodles) Salad"
I bought harusame (glass) noodles in Japan. I love glass noodles very much. Beans are very healthy so, I want to eat often but I can't buy glass noodles in my area much. I decided to buy glass noodles from Japan. I was thinking about how can I cook them.
I decided to make a simple harusame salad. Harusame salad includes many other vegetables. There are colourful toppings like pink ham, yellow eggs, green vegetables, red tomatoes on white noodles. Make a lot and love to eat it with rice.
"春雨サラダ"
春雨を日本で買ってきました。わたしは春雨が大好きです。豆は体にいいので頻繁に食べたいのですが、春雨は自分の住む地域ではなかなか手に入らないので、日本に行ったら買ってこようと思っていました。どうやって食べようかなと考えていました。
シンプルに春雨サラダにすることにしました。春雨サラダにはたくさん他の野菜も入っているのでおいしいです。トッピングは白い春雨の上にはピンクのハム、黄色の卵、緑の野菜、赤のトマトをのせて色とりどりです。たくさん作っておいてご飯と一緒に食べると相性抜群です。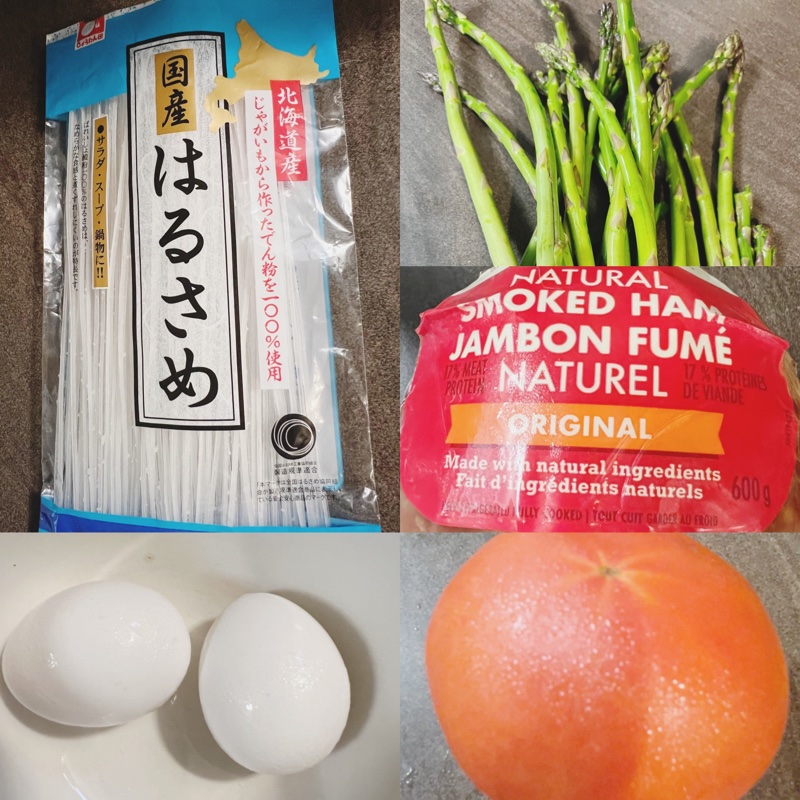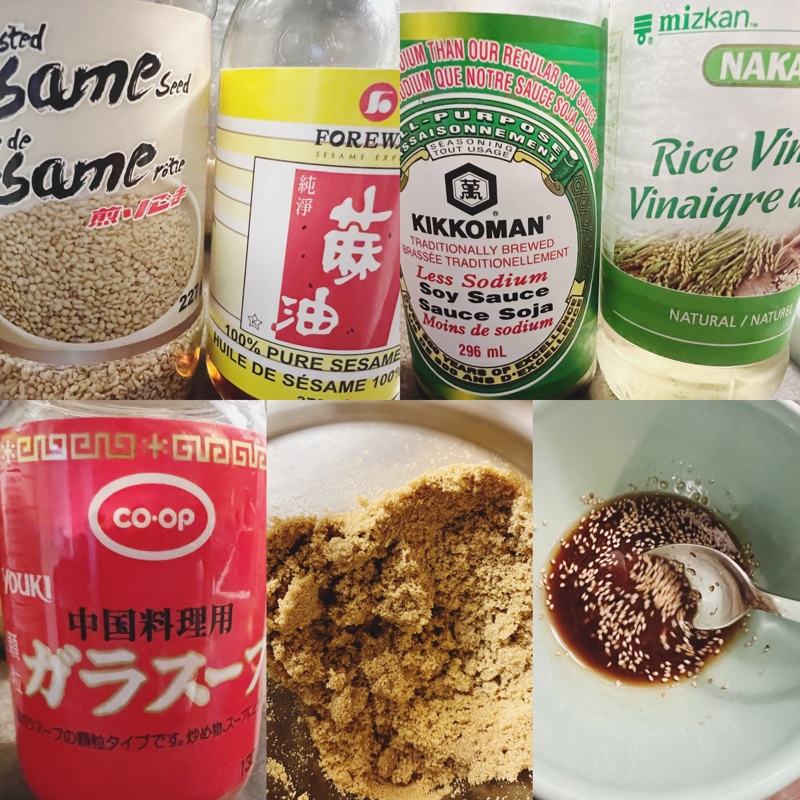 Ingredients
・Glass Noodles 1 pack about 100g-
・Asparagus (usually people use cucumber) about 10 stalks
・Eggs 2
・Ham 2-3 slices
・tomato 1
・oil to taste
Seasoning
・Sesame oil 2 and a half tablespoons
・Soy sauce 2 and a half tablespoons
・Rice vinegar 2 and a half tablespoons
・Chicken powder 1 and a half teaspoons
・Sugar 1 and a half tablespoons
・Roasted sesame seeds to taste
The cooking time is about 25 minutes including the preparation time.
材料
・春雨 1パック だいたい100グラム〜
・アスパラ 約10本 (大抵はきゅうりを使用)
・卵 2個
・ハム 2〜3枚
・トマト 1個
・油 少々
調味料
・ごま油 大さじ2
・醤油 大さじ2
・酢 大さじ2
・鶏ガラスープの素 小さじ1と半分
・砂糖 大さじ1と半分
・炒りごま 少々
調理時間は準備時間も含めて約25分。
Boil water in a pot.
Take out the harusame noodles from the package and boil them.
After 5-7 minutes, drain, and wash them with cold water.
Cut into small sizes with cooking scissors.
1. 鍋にお湯を沸かす。
2. 春雨をパッケージから取り出して、茹でる。
3. 5〜7分位茹で、ザルにあげ、水でしめる。
4. 小さなサイズに調理バサミで切る。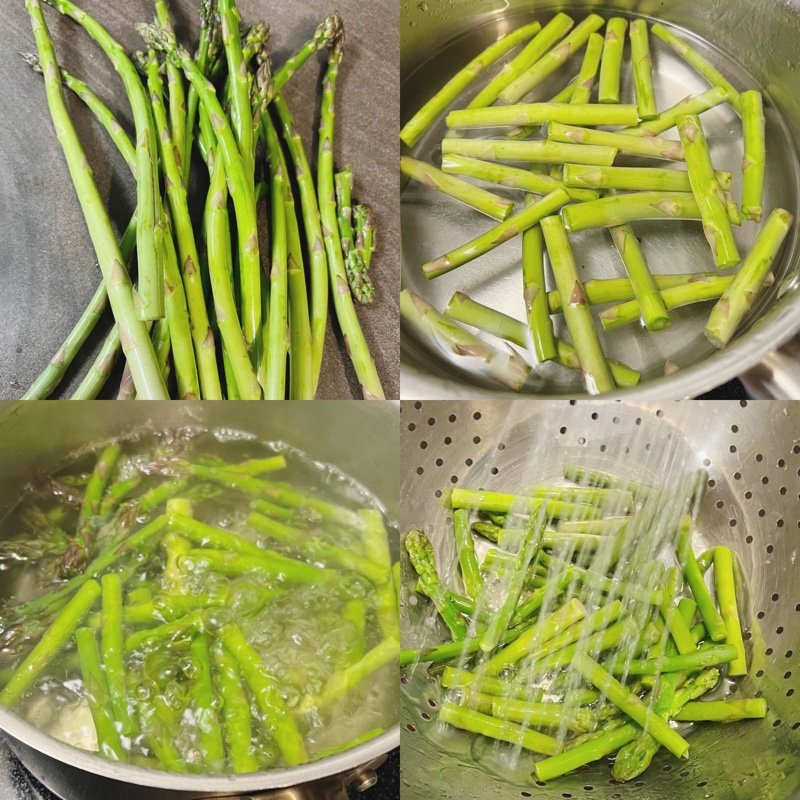 Wash and cut asparagus.
Boil water in a pot.
Boil asparagus from the bottom parts.
Add top parts.
Drain, and wash with cold water.
1. アスパラを洗って切る。
2. 鍋にお湯を沸かす。
3. アスパラを下の部分から茹でる。
4. 上の部分を茹でる。
5. お湯を切って、水で洗う。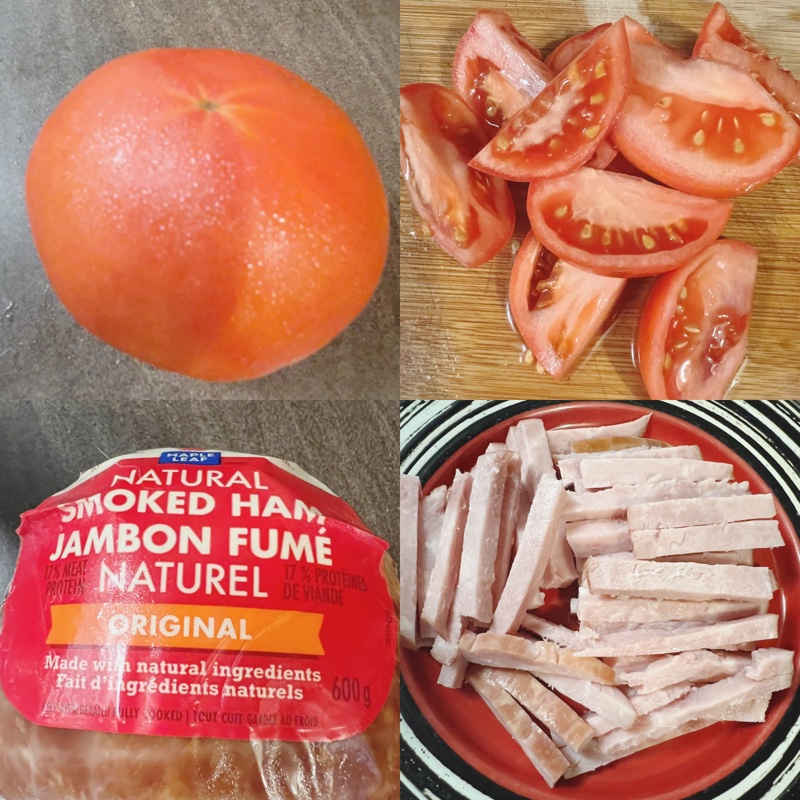 Cut tomatoes into edible sizes.
Cut ham into long thin sizes.
1. トマトを食べやすいサイズに切る。
2. ハムを細長く切る。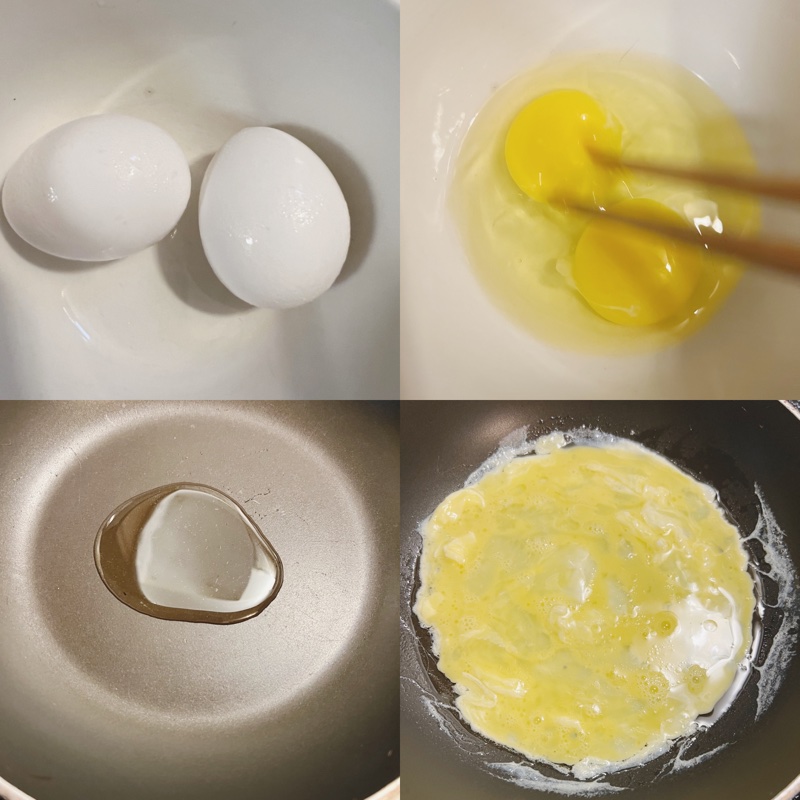 Break eggs into a bowl.
Mix well.
Heat a frying pan and pour in oil.
Pour mixed eggs into the pan.
1. 卵をボールに割る。
2. よく混ぜる。
3. フライパンを熱する。
4. 卵を流し込む。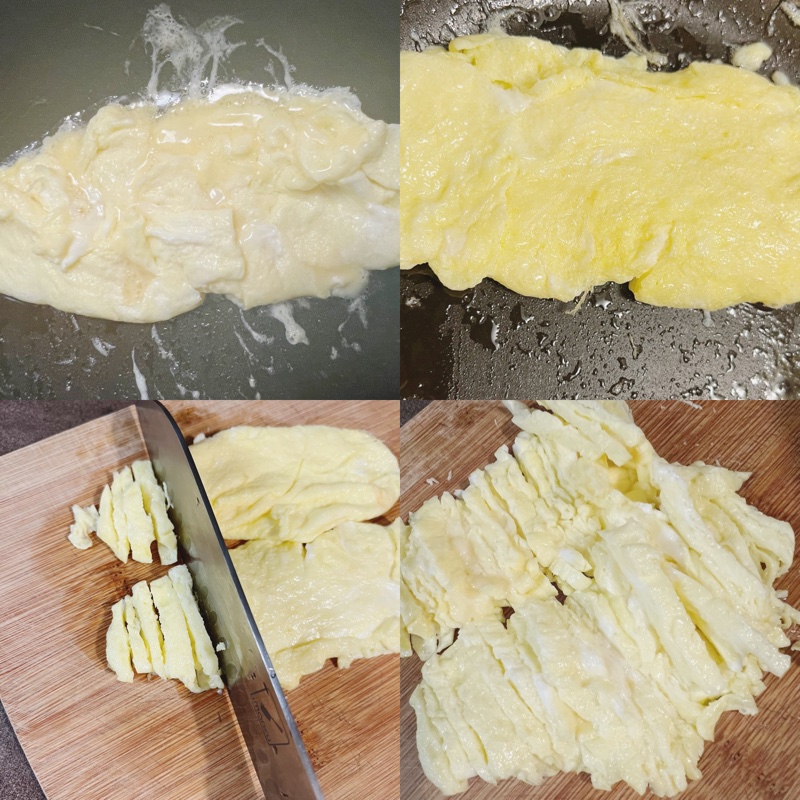 Make thin egg rolls.
Put them on a chopping board and leave them for a while.
After cooling, cut into long thin pieces.
1. 薄い卵焼きを作る。
2. まな板の上にのせてしばらく冷ます。
3. 熱がとれたら、細長く切る。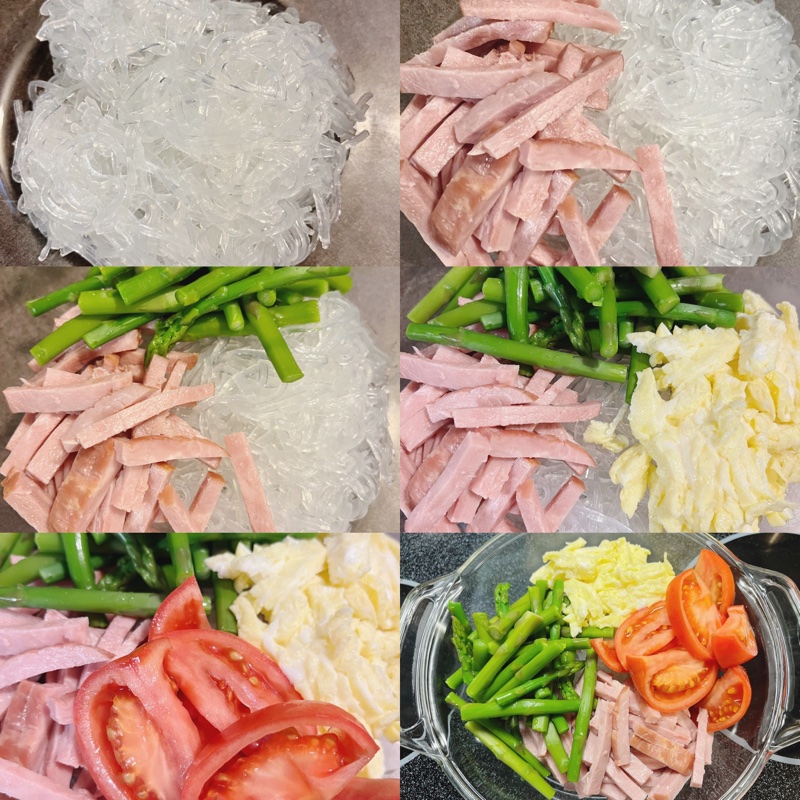 Put harusame noodles in a dish.
Put ham on the harusame noodles.
Put asparagus on the harusame noodles.
Put eggs on the harusame noodles.
Put tomatoes on the harusame noodles.
1. お皿に春雨を盛り付ける。
2. 春雨の上にハムを盛り付ける。
3. 春雨の上にアスパラを盛り付ける。
4. 春雨の上に卵を盛り付ける。
5. 春雨の上にトマトを盛り付ける。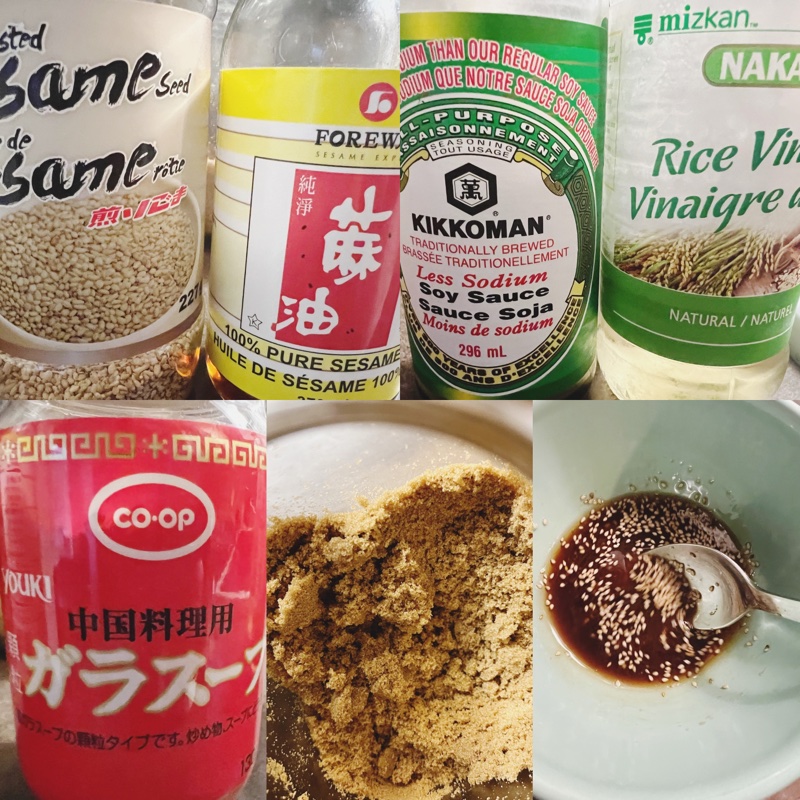 Mix all seasonings in a bowl.
1. ボールに全ての調味料を混ぜ合わせる。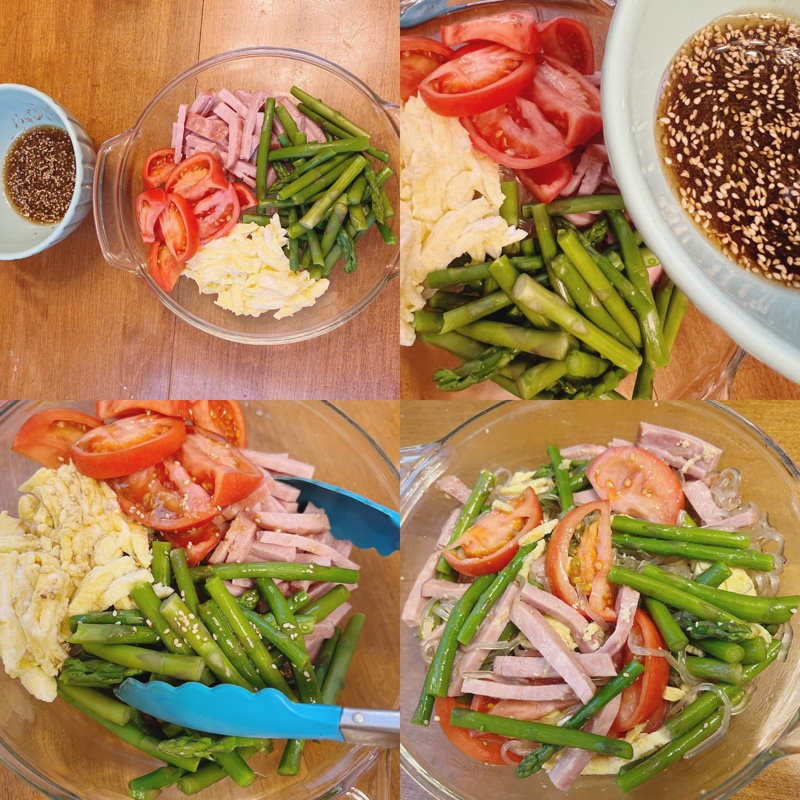 Pour seasonings into the harusame salad.
Mix it very well with tongs.
1. 調味料を春雨サラダにかける。
2. トングなどでよく混ぜ合わせる。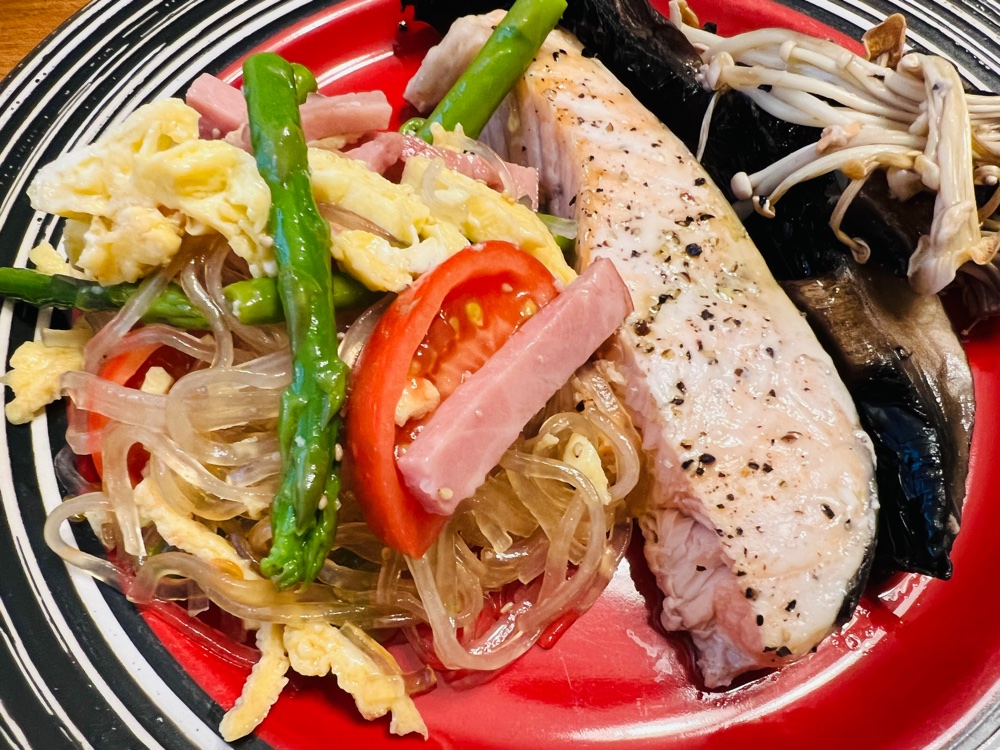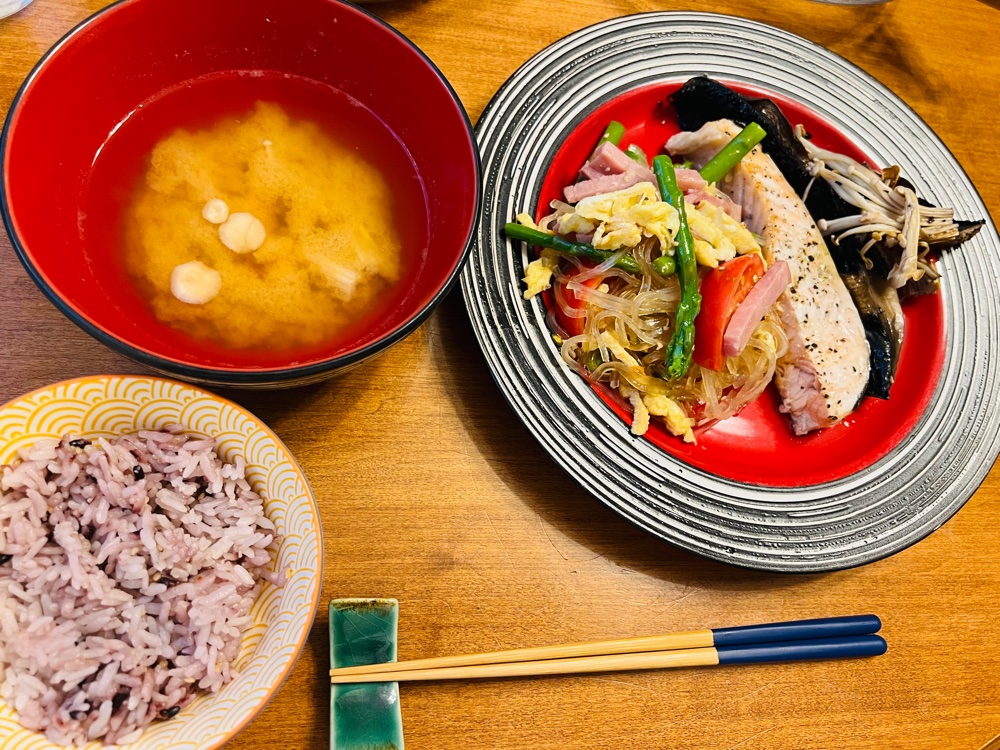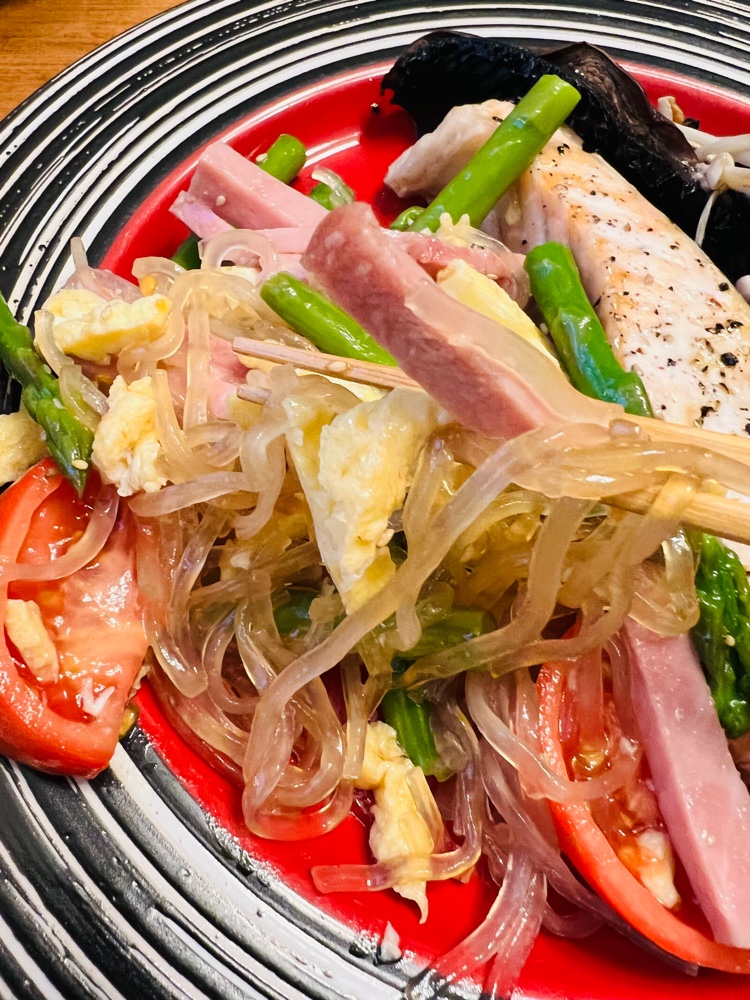 Eat it!!
いただきます!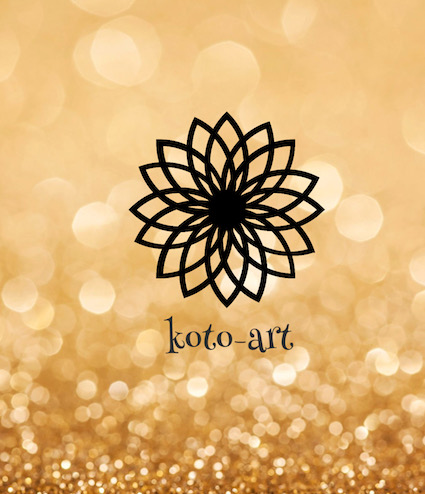 My Site: https://koto-art.wixsite.com/mysite-1/home