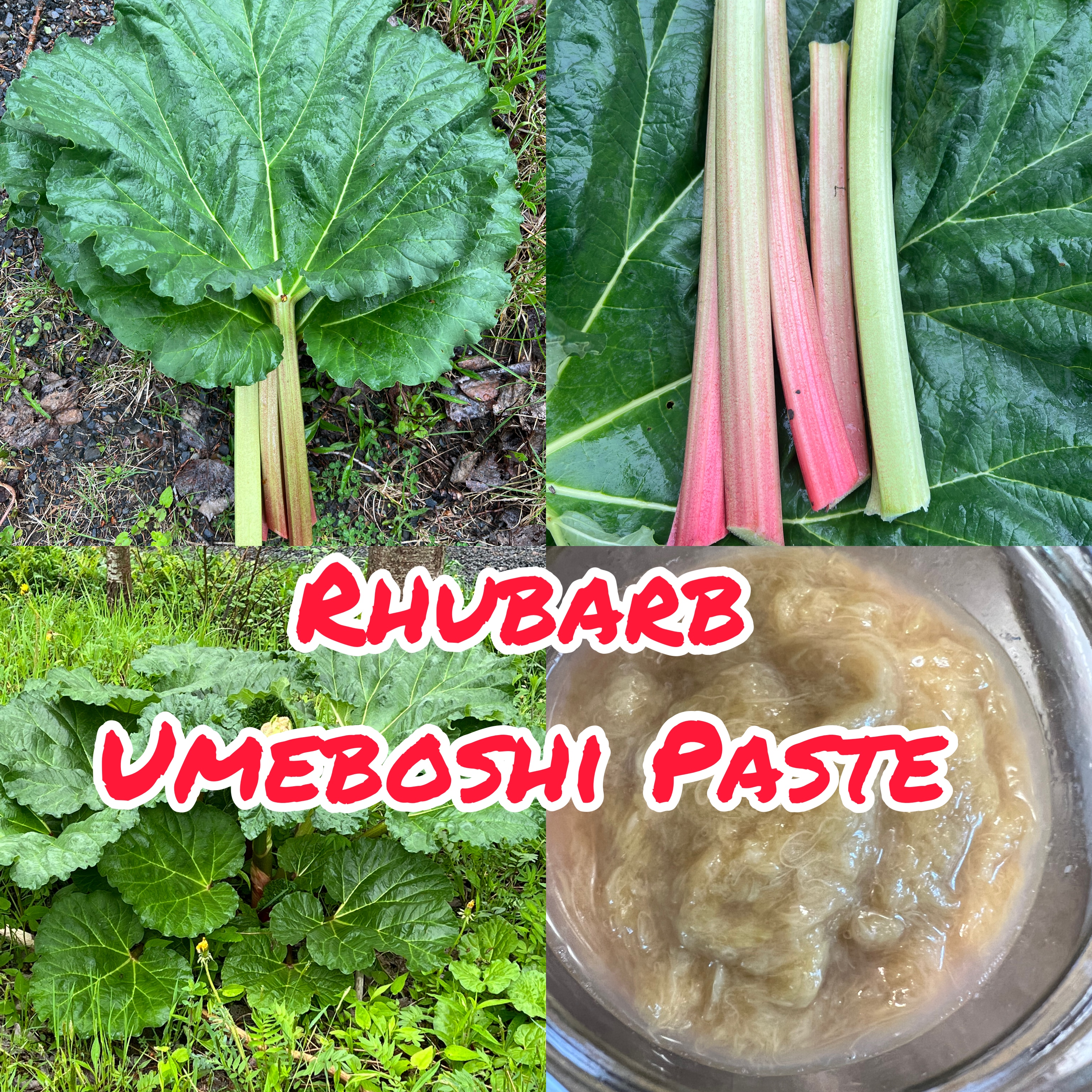 "Rhubarb Umeboshi Paste"
Rhubarb is growing very well. I have three plants in my garden. Somehow, they didn't look good after the rainstorm last year. However, they look ok this year. One plant is doing well and making flowers as well. I am thinking about not taking the flower from this plant. I am still waiting for the other two plants. They look like they are still small and thin.
I made Umeboshi(梅干し) paste with the rhubarb plants. I simply ate it with rice and I made ume dressing. Umeboshi means pickled plum in Japanese. Ume means plum, and Boshi(Hoshi) means dried. Most people dry plums and salt them when they make Umeboshi. However, rhubarb umeboshi paste doesn't require drying. Simply, boiled with salt. It's an easier and pretty close taste to Umeboshi. I think pregnant women or people who have some medical conditions have to be careful about eating rhubarb. Also, the leaves are poisonous and are not edible. If you want to make red paste, please use young red stems or use beets to give a red colour. I can't easily buy or make Umeboshi in Canada especially in my area so, rhubarb umeboshi paste is a tentative solution for me!
####" ルバーブで作る梅干しペースト"
ルバーブがよく育っています。庭に3株あるのですが、去年の夏の大雨の時にあまり元気がないように見えました。その後復活したようで今年はきちんと育っています。ひとつは花をつけていますが、花を採らずにそのままにして、他の2株を待つことにしています。この2株はまだ細くて小さいです。
今回はルバーブ梅干しペーストを作りました。ご飯にのせて食べたり、梅ドレッシングにして食べました。梅干しを作るときには干したり色々な作業がありますが、ルバーブの場合は干さないで単純に塩で煮詰めるだけです。簡単で、かなりの梅干し感が味わえます。妊娠中の方や病気によってはルバーブは気をつけなければならないようです。葉っぱは毒性で食べれません。赤い梅干しペーストを作りたい場合は、若い赤色の茎を使うかビートで赤く色付けするとよいです。私の住む地域では梅干しが簡単に手に入らないので、このルバーブ梅干しペーストは簡易的な問題解決です。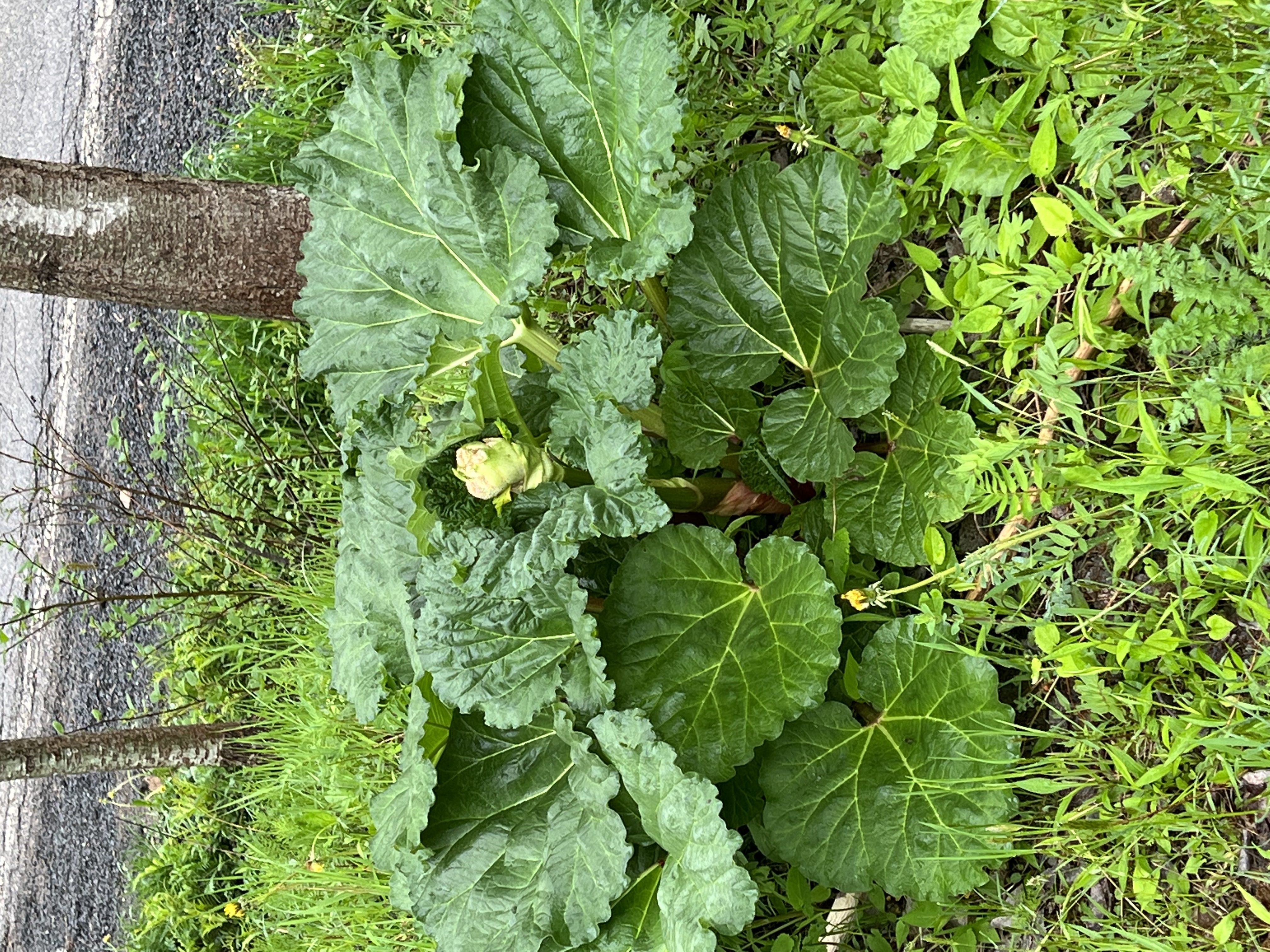 Ingredients
・Rhubarb stems 5-6
・Salt 4-5 teaspoons (as you like)
Making time is about 45 minutes including the preparation time.
Rhubarb Umeboshi Paste Dressing
・Rhubarb Umeboshi paste 3-4 teaspoons
・Sugar 1 teaspoon
・Olive oil 2-3 teaspoons
・Soy sauce 1-2 teaspoons
Making time is about 5 minutes.
材料
・ルバーブ 6−7本
・塩 小さじ4−5(お好みで調節して下さい)
調理時間は準備時間も含めて約45分。
ルバーブ梅干しペーストドレッシング
・ルバーブ梅干しペースト 小さじ3−4
・さとう 小さじ1
・オリーブオイル 小さじ2−3
・しょうゆ 小さじ1−2
調理時間は約5分。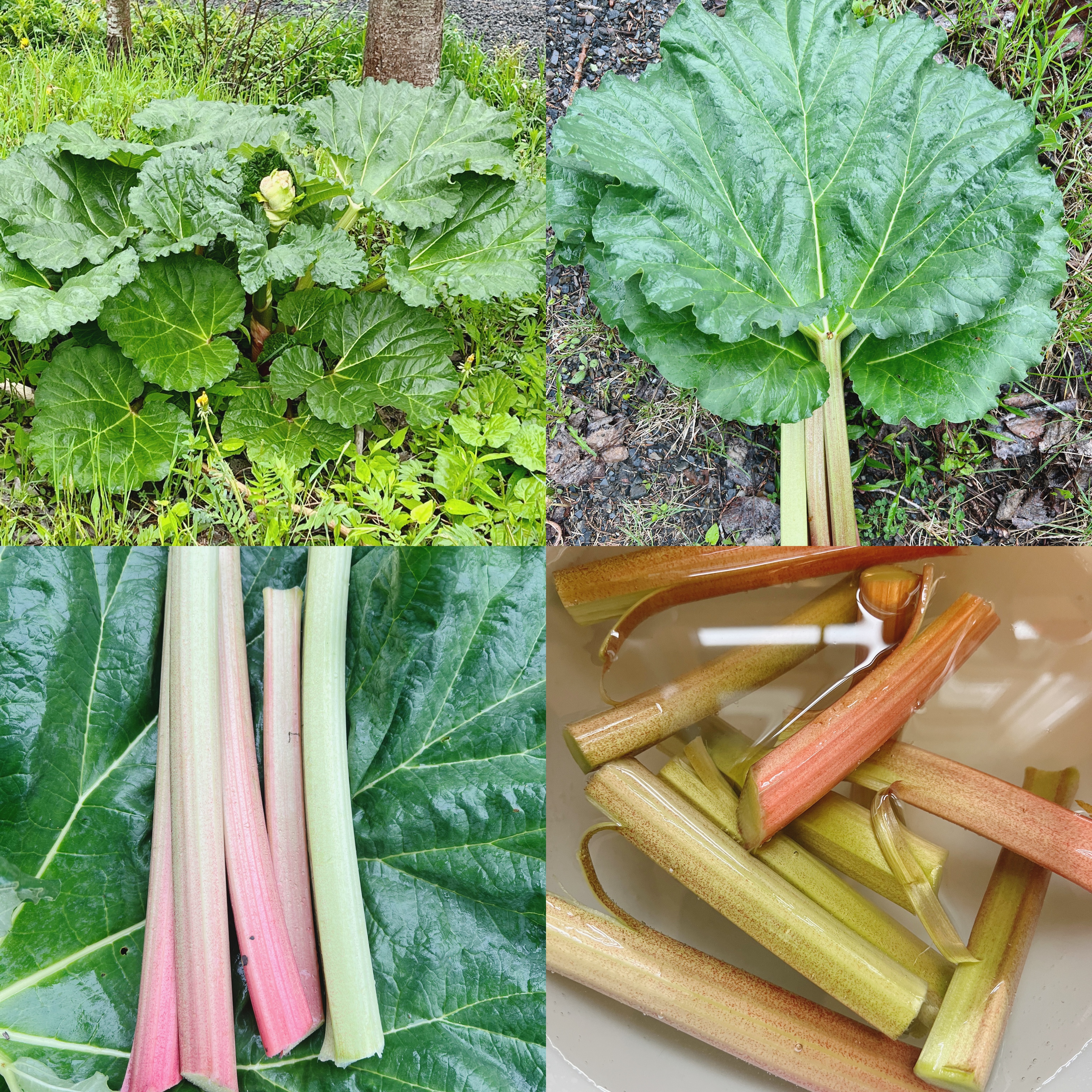 Pick some rhubarb.
Cut leaves off.
Wash and soak in water for a while.
1、ルバーブを採る。
2、葉を切り落とす。
3、洗って水にしばらくつけておく。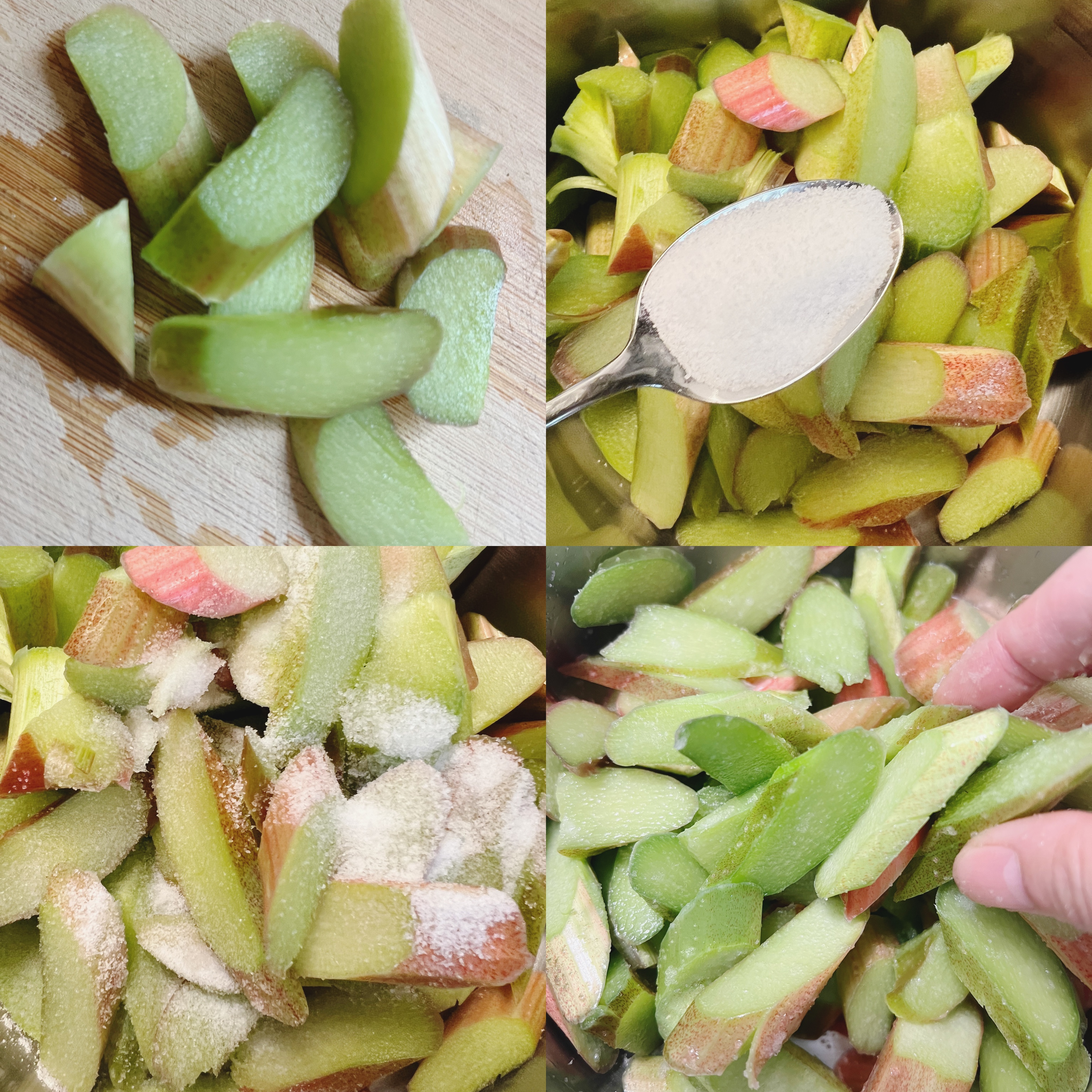 Cut into small pieces.
Put in a pot and add salt.
Rub with your hands.
They will produce some water (if not enough add water just a little bit).
1、ルバーブを細かく切る。
2、鍋に入れて塩を加える。
3、手でもむ。
4、水分が出てきます。(もし水分が足りなければ少しだけ水を足して下さい)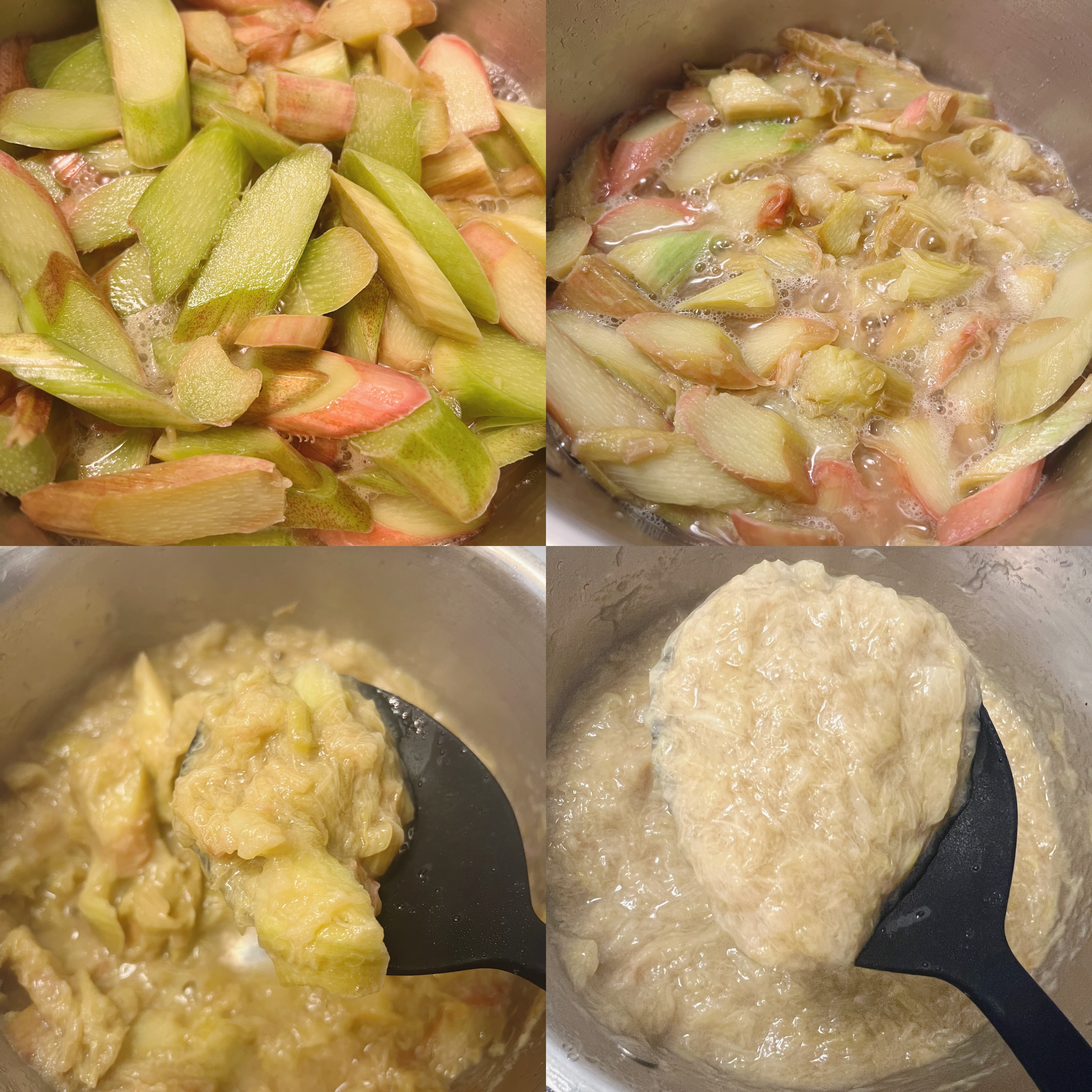 Heat at medium heat for a while.
Change to low heat after becoming soft.
Crush them and heat for a while.
Add beets here if you want to make them red (take the beet out after becoming red).
1、中火でしばらく煮る。
2、柔らかくなってきたら弱火にする。
3、つぶしてしばらく煮る。
4、赤い色をつける場合はここでビートを加える。(色がついたら取り出す)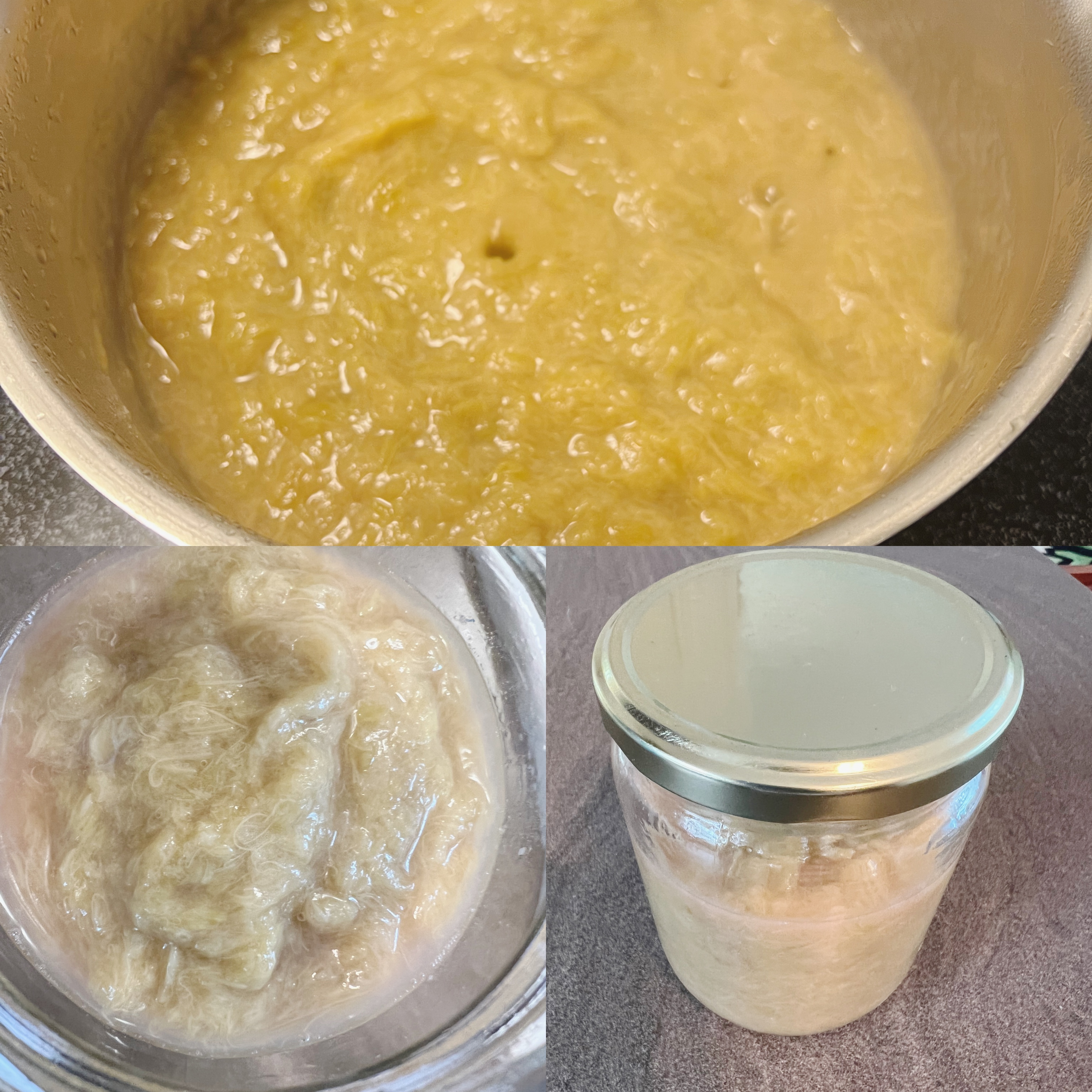 Done! If you need a more salty taste and add salt here. Put it in a boiled clean jam bottle.
でき上がり!もし塩分がもっと欲しければ足して下さい。煮沸したきれいなジャーに入れます。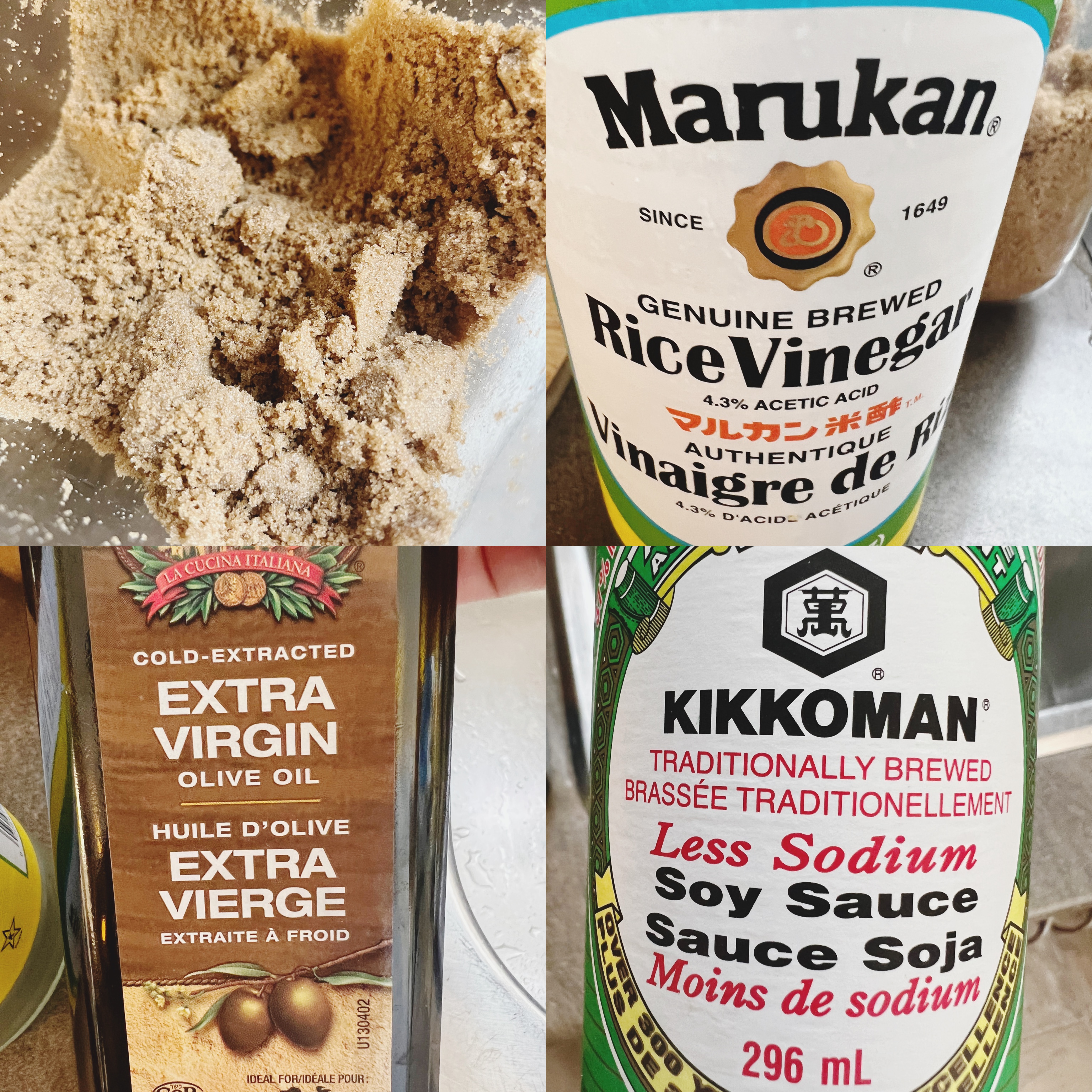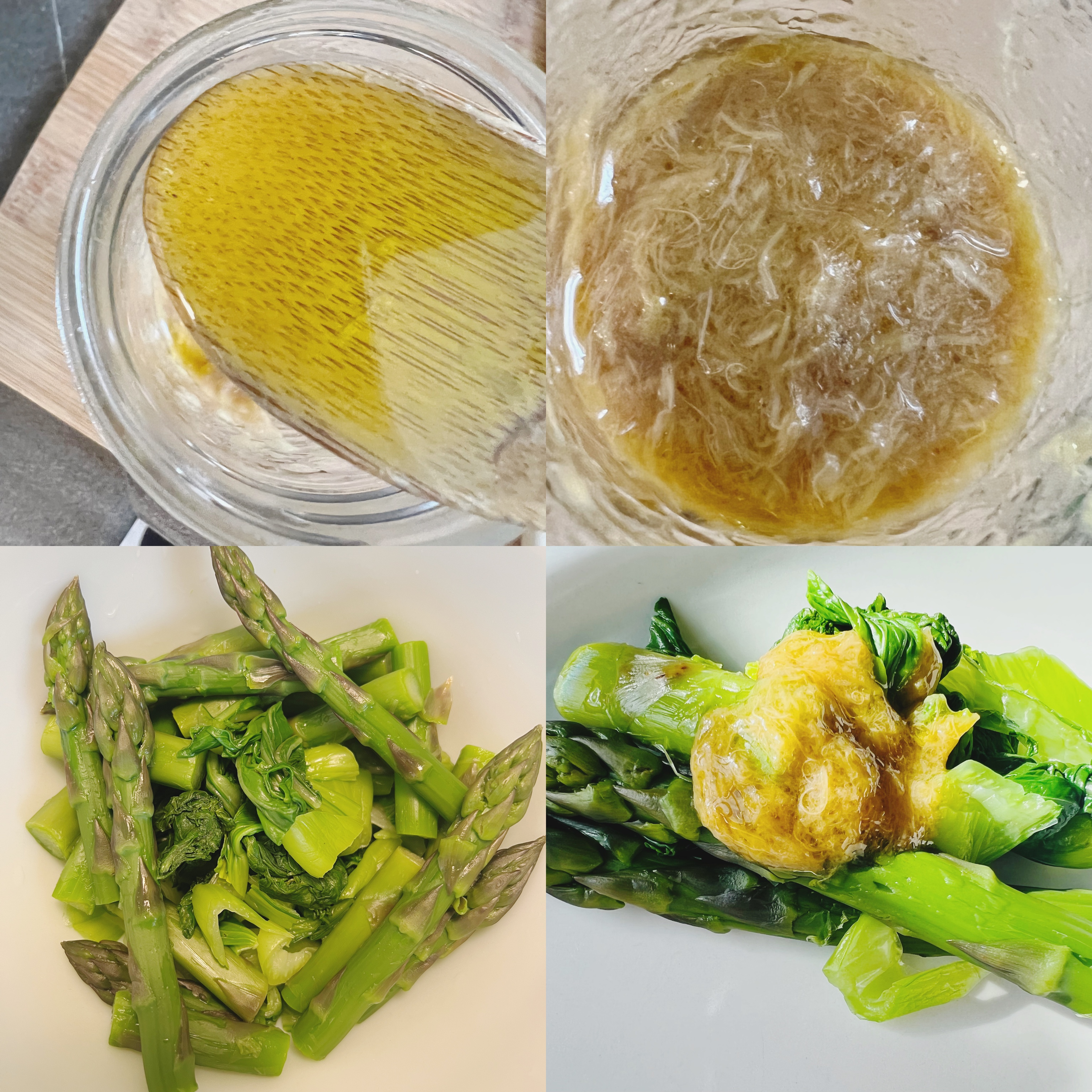 Make rhubarb umeboshi paste dressing, and boiled some vegetables.
ルバーブ梅干しペーストドレッシングを作ります。野菜を茹でます。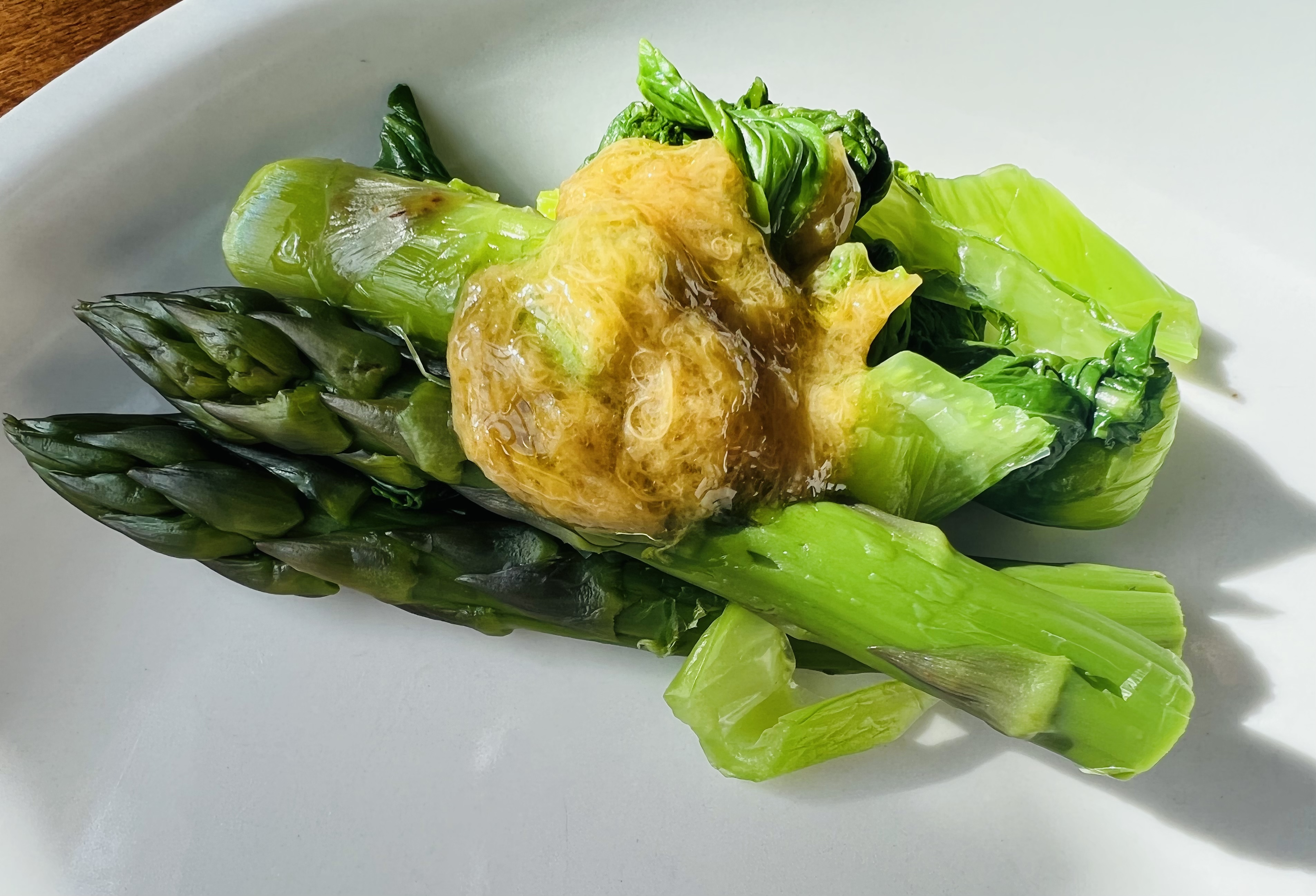 I ate it with boiled asparagus and baby bok choy. It refreshed me a lot!
アスパラとちんげん菜を茹でてドレッシングをかけて食べました。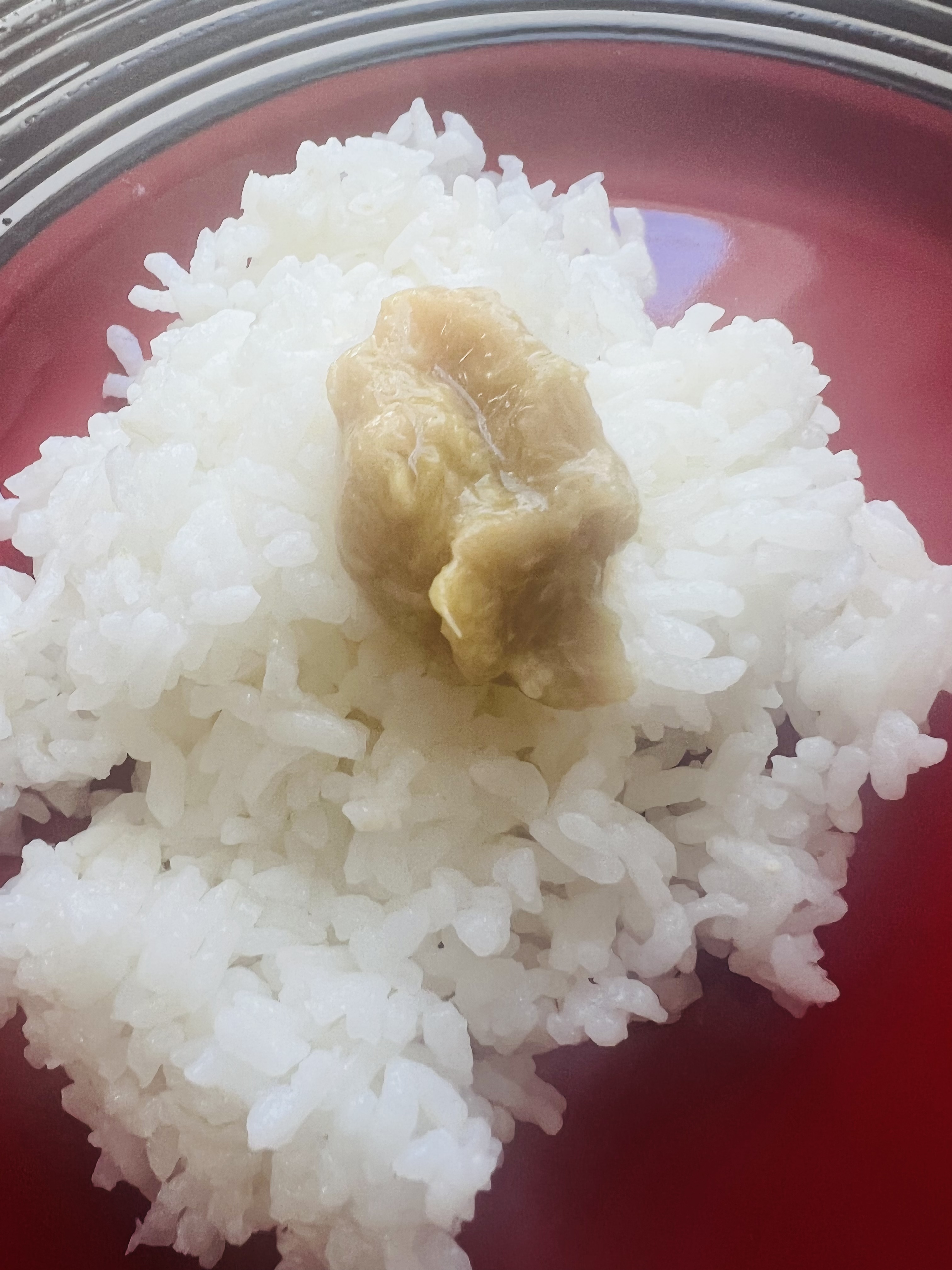 It is good to just put on white rice.
白米にのせて食べるたけでもおいしいです。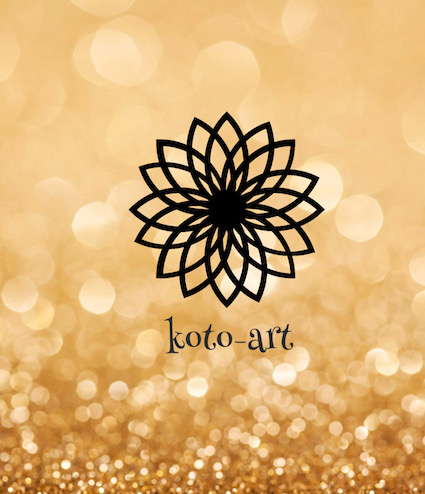 My Site: https://koto-art.wixsite.com/mysite-1