Here is another wonderful recipe! This time I made delicious, fantastic, and soft mozzarella bread. I had mozzarella in the fridge. So, I typed in the words: dough and mozzarella and found a recipe on the net, just as I expected. But I had to modify it. I didn't want to risk putting a coating of garlic over the bread (although I think it's a fantastic combination), because my children have a specific taste: D Also, I didn't have time to wait for the dough to stand and rise (the children were very hungry), so I shortened the whole procedure and made it simpler, a quick but very tasty variant of the recipe I found. As always I had my little helper who enjoys dipping her fingers into the dough. So let's start:)
---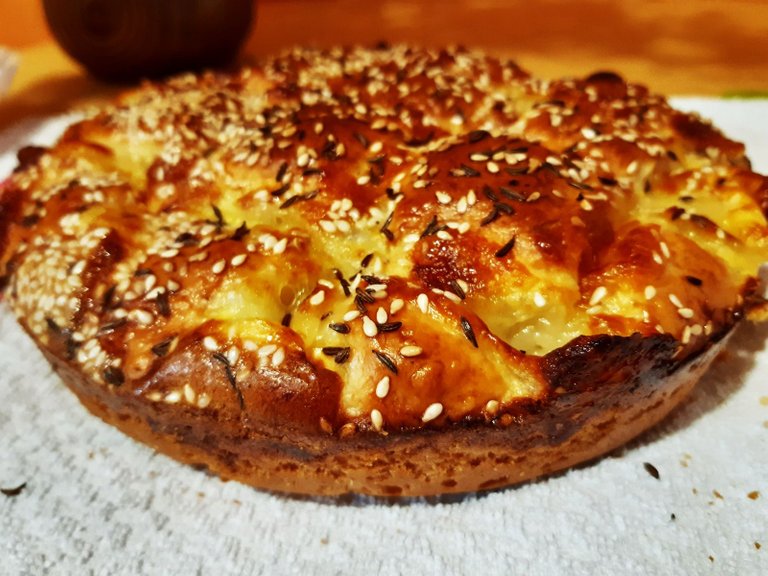 Ingredients:
For the dough:
5 g of dry yeast
125 ml of milk
300 g of flour
1 teaspoon sugar
1 teaspoon salt
80 g butter
200 g mozzarella cheese
For the coating: 1 egg, sesame, and cumin
---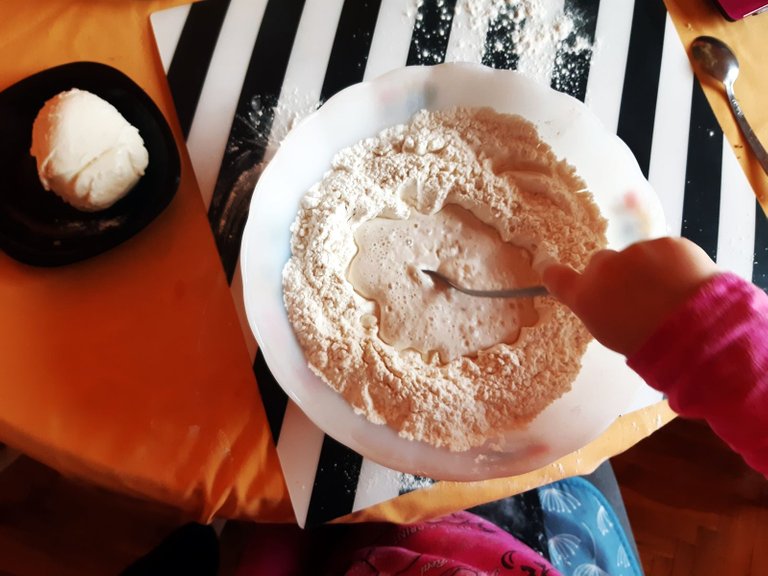 Add a teaspoon of sugar and dry yeast to the lukewarm milk. Wait for the yeast to work. Pour flour into a mixing bowl, add a mixture of yeast and milk, a teaspoon of salt, and softened butter.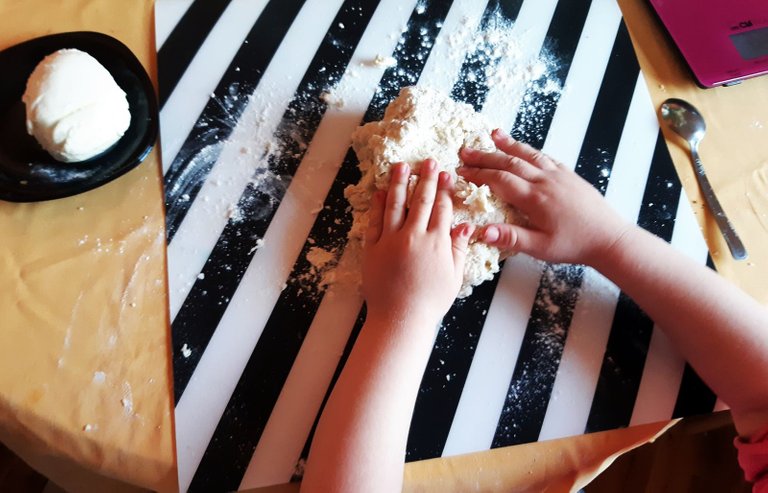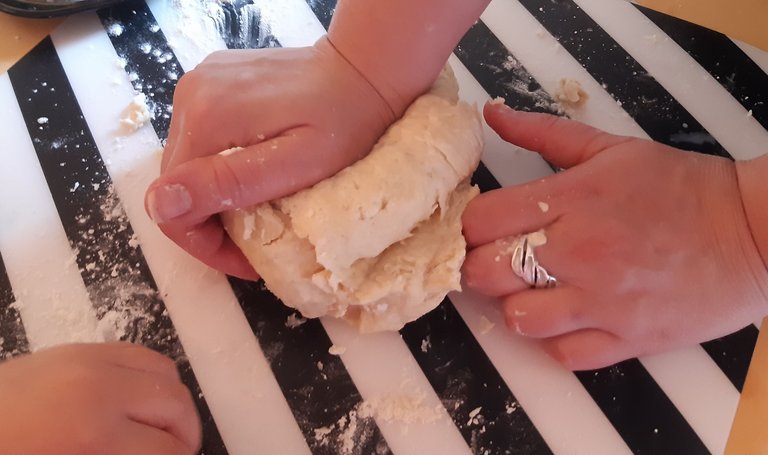 Knead a smooth dough that does not stick to your fingers. As a rule, you should wait an hour for the dough to "rest" and rise, then knead again.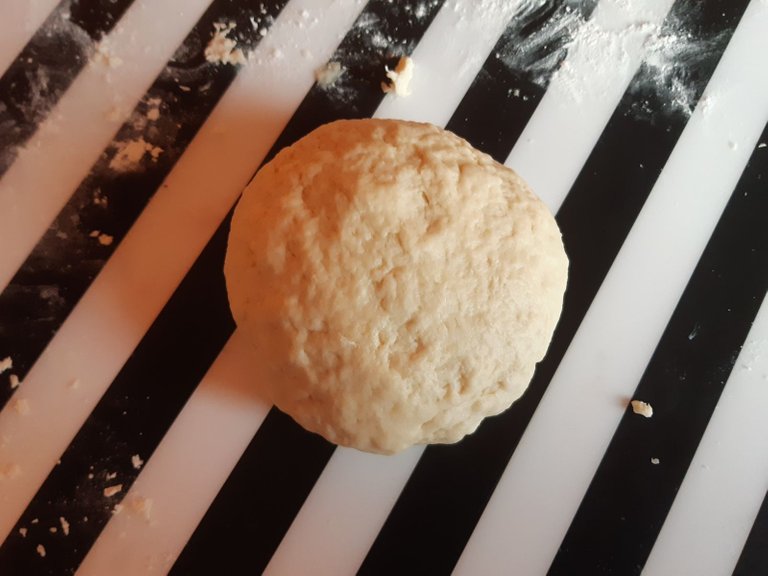 But as I said, I didn't have time to wait, because the kids were very impatient and hungry: D so I decided to avoid unnecessary nervousness :) I put the dough in a baking dish and pressed it to cover the bottom.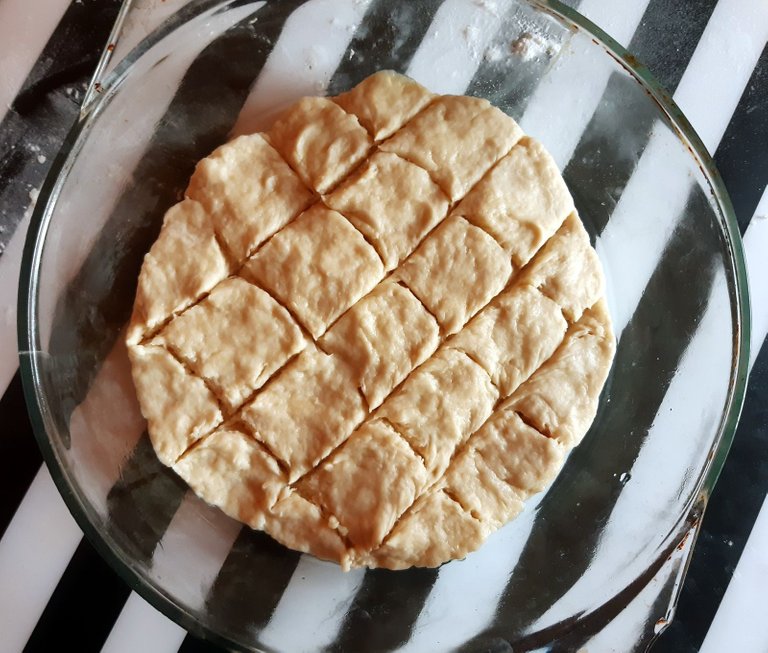 Then, with a sharp knife, cut out the lines as in the picture and form squares on the surface of the dough.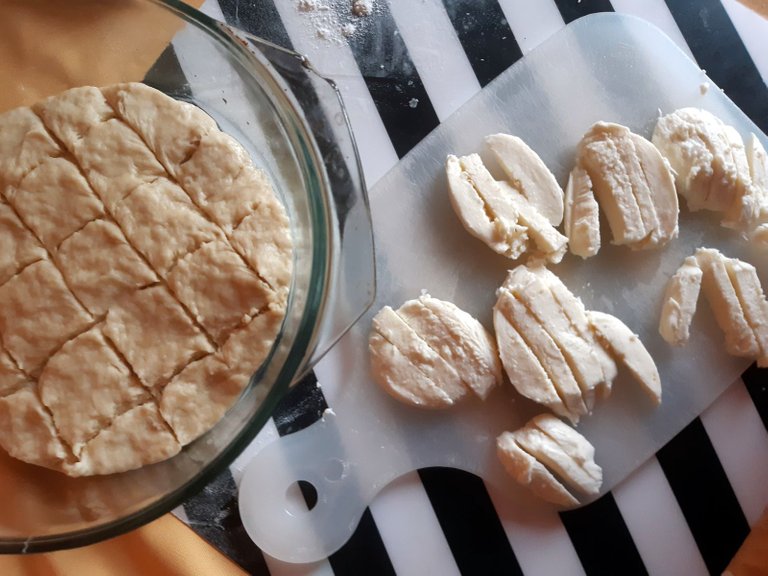 Cut the mozzarella into strips, then insert it into each of the slits.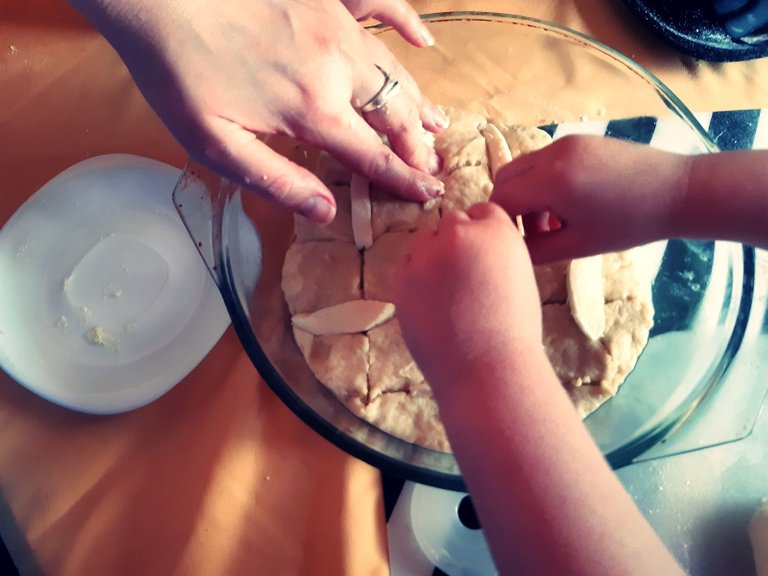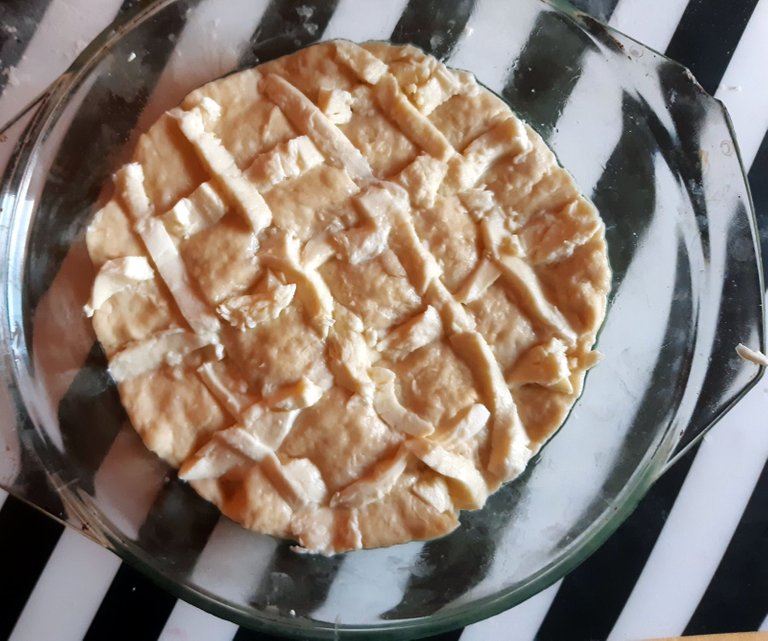 Simply, the dough likes to stand for a while, so I covered the baking dish with a cloth and left the dough to rest for about 20 minutes. After that, I covered it with beaten egg and sprinkled it with sesame and cumin.
Finally, put the mozzarella bread in a preheated oven and bake for about half an hour at 220 degrees.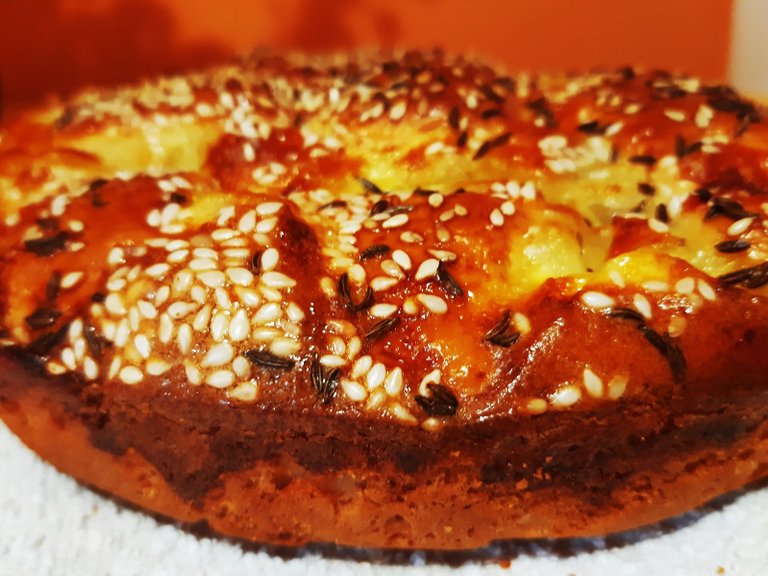 The mozzarella bread turned out better than I expected. I was afraid it wouldn't grow, but it grew just right. In these parts, bread is one of the favorite foods. When the bread is warm and soft, we say "Soft as a soul". My mozzarella bread was just like that!.😊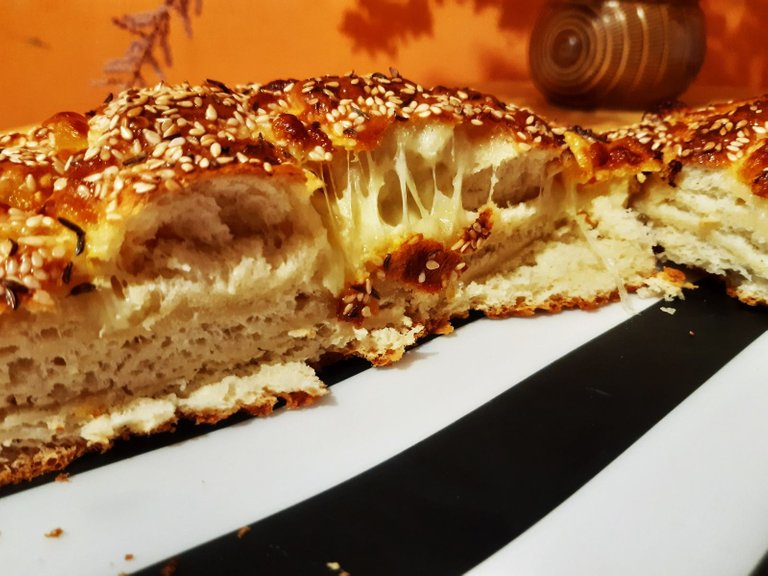 My family was thrilled with mozzarella bread, so I will definitely make it many times. The mozzarella melted nicely, the taste was fantastic, and the bread turned out cottony soft. I will also make it according to the original recipe, but my version of mozzarella bread is also great. I hope you enjoyed it as much as we did :)
Bon appetit!