Celebration...
It's my third child's 21st month. Usually we buy him cake every month. But now I have made him a "no bake" chocolate cake. He really do appreciate it. I have incorporated all of the chocolates that he loves in there. It looks so yummy.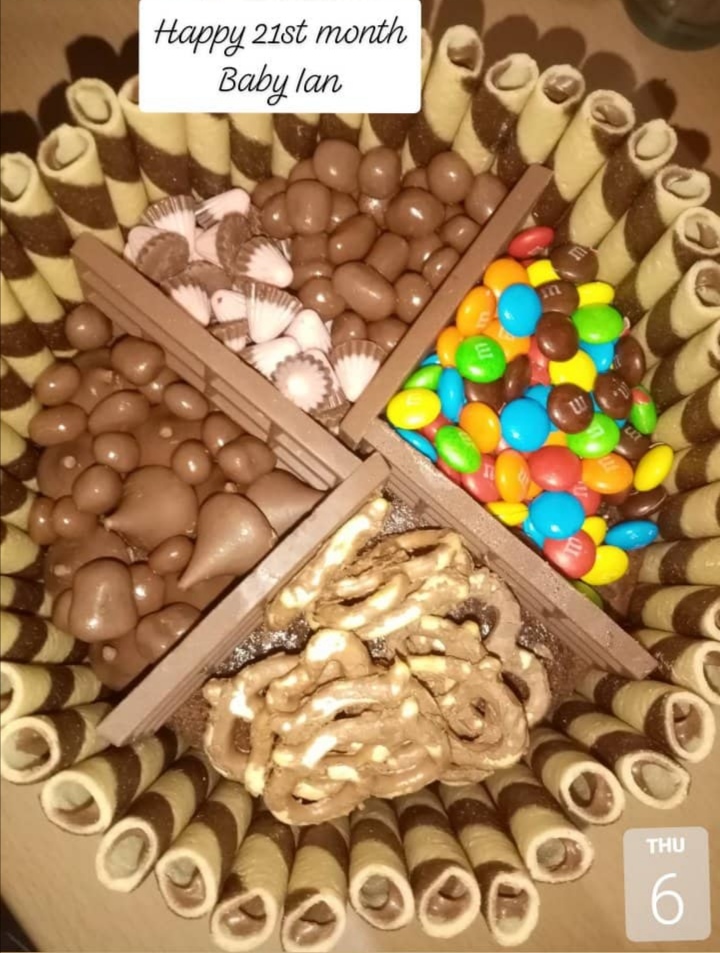 How I have prepared it:
| Ingredients: | Preparation: |
| --- | --- |
| Fudge Brownies | crushed or mashed the fudge brownies |
| Chocolate Wafer Sticks | place half of it in a container with a plastic covering the container or a baking paper where we can get it easy out in the container after. Then pour a Nutella on it. Mix it after incorporating the Nutella to the brownies the pour the other half and do it again |
| Nutella | Press it until it form as a cake. Then place it in the freezer for 30 minutes. |
| M&m's original | After 30 minutes you can remove the formed cake inside the container and place it in a flat cake plate. |
| Choco Knots | Then start placing the chocolate wafer sticks around it and use a ribbon to lock it. |
| Chocolate Kisses | Now we can place all of the chocolates on top. |
| Caramel coated with chocolate | It depends on you what design you want to make. |
| strawberry chocolate | or how you want it to look like. |
| Chocolate Bars | Just be creative. |
I also have created a video of the photo compilation on how I have prepared the cake of my Baby.

Video Source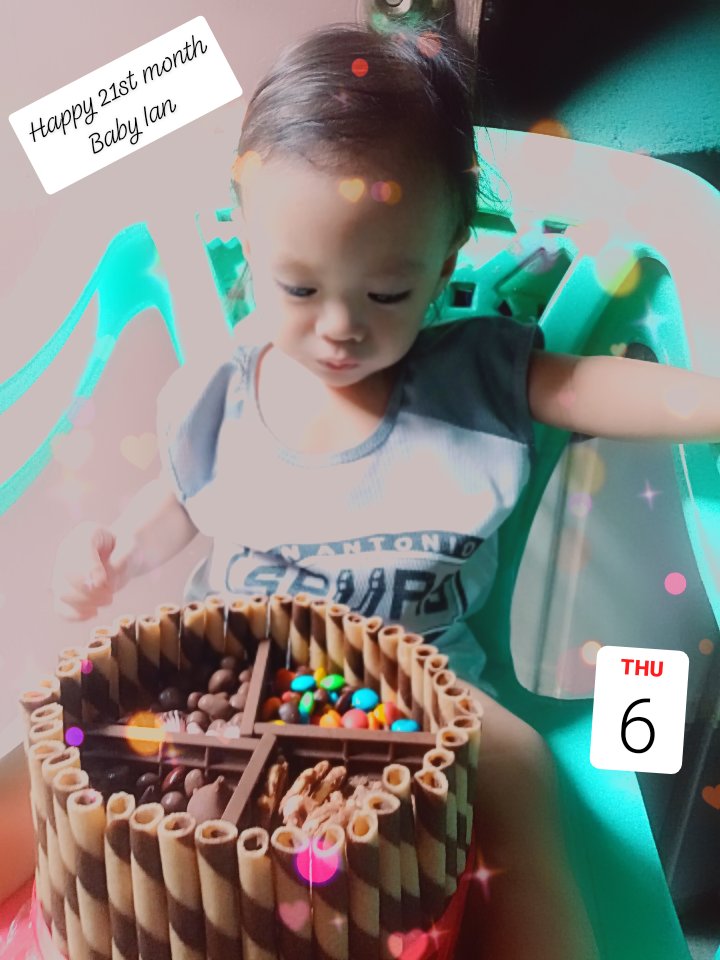 -----§§§§§§§§§§§§§§§§§§§§§§§§§§§-----
Thanks for dropping by. Until my next one!
"Please do Follow me, love this post if you feel it's worth your Upvote and Share. Thanks in Advance for the Support!"
-----§§§§§§§§§§§§§§§§§§§§§§§§§§§-----