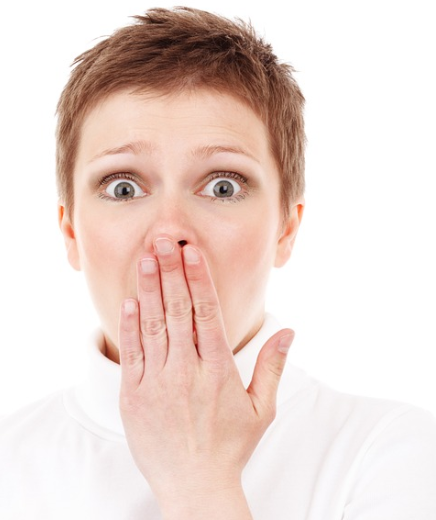 Imagen de PublicDomainPictures en Pixabay
Hola a todos y bienvenidos una vez mas a mi blog, hoy quiero hablarles de algo que creo que nos ha pasado a todos alguna vez, hemos intentado hacer un nuevo platillo y el resultado final es un desastre, jajaja ¿quién no ha seguido algún vídeo, recetario de la abuela, o ha pedido a algún vecino la receta de un platillo espectacular que has probado en su casa? y ¡SORPRESA! no quedo igual, hoy te voy a explicar 4 razones por las que pasa eso.
Hello everyone and welcome once again to my blog, today I want to talk about something that I think has happened to all of us at some point, we have tried to make a new dish and the end result is a disaster, Hahaha who hasn't followed a video, grandmother's recipe, or asked a neighbor for the recipe of a spectacular dish that you tried at their house? And SURPRISE! It was not the same, today I will explain 4 reasons why that happens.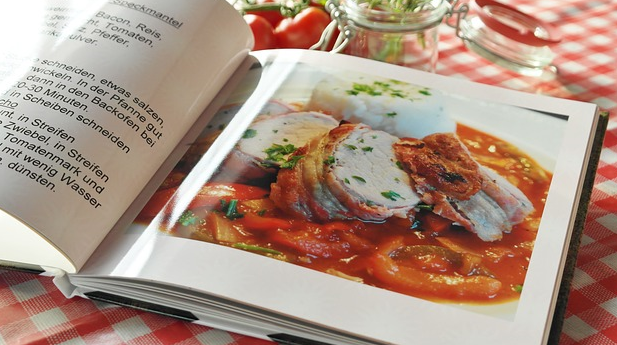 Imagen de RitaE en Pixabay
1 Asumir que todos sabemos cocinar:
Las personas que escriben recetas asumen que todos tenemos nociones básicas de cocina, y no es así, muchos intentamos incursionar en el área haciendo algún plato para una ocasión especial. Pero asumir que todos tenemos una noción básica, o hemos crecido viendo programas de preparaciones de cocina, y estamos en la misma sintonía es un error fatal.
1 Assuming we all know how to cook:

People who write recipes assume that we all have basic notions of cooking, and we don't, many of us try to make a foray into the area by making a dish for a special occasion. But to assume that we all have a basic notion, or have grown up watching cooking preparation programs, and are in the same boat is a fatal mistake.
Imaginen el siguiente ejemplo: usted lee una receta para un exquisito beefsteak y en la foto aparece una pieza de carne jugosa, acompañada de alguna ensalada, y usted en cambio tiene una carne seca con la misma ensalada. ¿Que pudo pasar?
Lo más probable es que haya colocado la sal antes de tiempo, recetas que parecen fáciles solo indican que debes colocar sal al gusto, pero pocas veces explican dentro de una preparación ¿Cuál es el momento exacto para agregarla? Si usted sala su beefsteak y lo deja en el calor, antes de sellarlo a una temperatura alta, se desangrará entes de llegar a su plato.
Imagine the following example: you read a recipe for an exquisite beefsteak and the picture shows a piece of juicy meat, accompanied by some salad, and you have a dried meat with the same salad instead. What could have happened?
Most likely you have placed the salt before time, recipes that seem easy only indicate that you should place salt to taste, but rarely explain within a preparation What is the exact time to add it? If you salt your beefsteak and leave it in the heat, before sealing it at a high temperature, it will bleed out before it reaches your plate.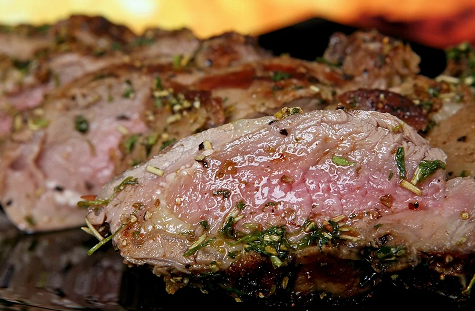 Imagen de Shutterbug75 en Pixabay
Otro buen ejemplo: Durante las preparaciones de tortas uno suele golpear un poco la bandeja en el mesón, para que salga el aire atrapado en la mezcla y no se creen burbujas durante la cocción. (Mi primera torta tenia una joroba de un lado, en sabor estaba excelente, pero me hubiese gustado saber eso).
Another good example: During the preparation of cakes one usually hits the baking tray a little bit, so that the air trapped in the mixture comes out and no bubbles are created during the baking. (My first cake had a hump on one side, in taste it was excellent, but I would have liked to know that).
2 Diferentes marcas de productos pueden dar resultados diferentes:
Esto lo omitimos en muchas ocasiones, pero sucede muy a menudo, cuando yo hago pan, panquecas en mi casa veo esto con frecuencia, que distintas marcas de harinas me dan diferentes resultados, con algunas debo usar menos o mas cantidad. ¿Cómo puedo solventar eso? Si usted es el que escribe la receta, puede ayudar a guiar a los otros explicando que texturas, o sabores deberíamos tener en ciertos puntos de la preparación.
2 Different product brands can give different results:

This is something we often miss, but it happens very often, when I make bread, pancakes in my house I see this frequently, that different brands of flour give me different results, with some I must use less or more quantity. How can I solve this? If you are the one who writes the recipe, you can help guide others by explaining what textures, or flavors we should have at certain points in the preparation.
Si usted es el que esta siguiendo la receta este atento a cualquier descripción que lo ayude a guiarse, si ve que no esta quedando igual siempre es válido buscar ayuda, preguntar o usar el siempre confiable internet.
If you are the one following the recipe be aware of any descriptions that help guide you, if you see that it is not coming up the same it is always valid to seek help, ask questions or use the always reliable internet.
Por ejemplo está elaborando un pan mientras ve un vídeo, y ha seguido todos los pasos fielmente, pero la persona muestra una masa lisa, elástica, y la suya se ve seca o pesada, intente parar el vídeo y amasar un poco más antes de agregar algo, a ver si es por falta de amasado, si no ve cambio al paso de unos 5 minutos pruebe colocando poca agua en cucharadas para no pasarse, amase hasta que llegue a la consistencia que ve en el video.
For example, you are making bread while watching a video, and you have followed all the steps faithfully, but the person shows a smooth, elastic dough, and yours looks dry or heavy, try to stop the video and knead a little more before adding something, to see if it is for lack of kneading, if you do not see change at the end of about 5 minutes try putting a little water by spoons not to go too far, knead until it reaches the consistency you see in the video.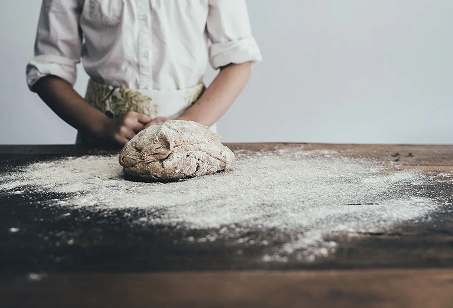 Imagen de Pexels en Pixabay
3 Sustitución fallida de algún ingrediente:
Cuando se tiene experiencia se tiende a improvisar un poco y en ocasiones dan resultados geniales; y la verdad es que momentos de escasez nos toca experimentar, sustituir leche por agua, margarina por aceite o viceversa, pero cuando hacemos estos cambios debemos tener en cuenta que las propiedades organolépticas (color, olor, sabor ) de cada alimento varían, y lo que aportan a la receta también va a cambiar.
3 Failed replacement of an ingredient:

When you have experience you tend to improvise a little and sometimes they give great results, and the truth is that in times of shortage we have to experiment, replace milk with water, margarine with oil or vice versa, but when we make these changes we must take into account that the organoleptic properties (color, smell, taste) of each food varies, and what they bring to the recipe will also change
Imagine que tiene una reunión el fin de semana con unos cocteles en casa, y quiere preparar un tinto de verano, la receta tiene refresco de limón y vino tinto, pero no tiene refresco de limón, en cambio usa soda también es burbujeante y algo de limón, el resultado no está ni remotamente cerca del coctel original ¿dónde está el fallo?
Imagine you have a weekend meeting with some cocktails at home, and you want to make a summer red, the recipe has lemon soda and red wine, but no lemon soda, instead you use soda also is bubbly and some lemon, the result is not even remotely close to the original cocktail where is the fault?
El error esta que este es un cóctel bastante dulce, por lo que va tener que complementar con algún sirop simple (mezcla de agua y azúcar en proporciones iguales se usa en los bares para endulzar) y unas gotas de naranja natural, el cítrico del limón es muy invasivo, y oculta muchas de las propiedades del vino, en cambio la naranja aportara esa nota cítrica de forma armoniosa, recuerda que el limón, en el refresco de limón aporta más aroma que sabor. El resultado no es tampoco idéntico al coctel original, pero es muy sabroso también, y está más cerca de cubrir todas las expectativas.
The mistake is that this is a pretty sweet cocktail, so you will have to complement with some simple syrup (mixture of water and sugar in equal proportions is used in bars to sweeten) and a few drops of natural orange, citrus lemon is very invasive, and hides many of the properties of wine, instead the orange will provide that citrus note in a harmonious way, remember that the lemon in the lemon soda provides more aroma than flavor. The result is also not identical to the original cocktail, but it is very tasty too, and is closer to covering all expectations.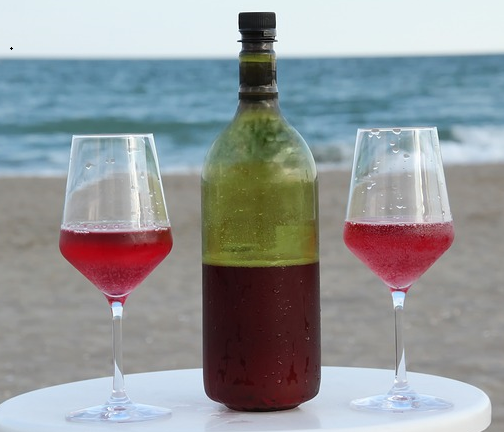 Imagen de Harald Funken en Pixabay
4 Se salto algún paso en el procedimiento:
Esto puede deberse al apuro, a la mala redacción de la receta, o malas habilidades de lectura; Lo primero que le recomiendo es leer toda la receta para evitarse sorpresas. Recuerden que el corazón de la receta esta en el procedimiento no en los ingredientes. Hay 100 formas de partir y cocinar huevos, pero a usted solo le interesa seguir una.
4 You skipped a step in the procedure:

This may be due to a rush, poor recipe writing, or poor reading skills; the first thing I recommend is to read the entire recipe to avoid surprises. Remember that the heart of the recipe is in the procedure, not in the ingredients. There are 100 ways to crack and cook eggs, but you only want to follow one.
Y para las personas que la redactan intenten colocar todo en el orden que debe hacerse parece obvio, pero esta semana estaba buscando una receta de torta y me encontré con esto:
And for the people who write it, trying to put everything in the right order seems obvious, but this week I was looking for a cake recipe and I came across this: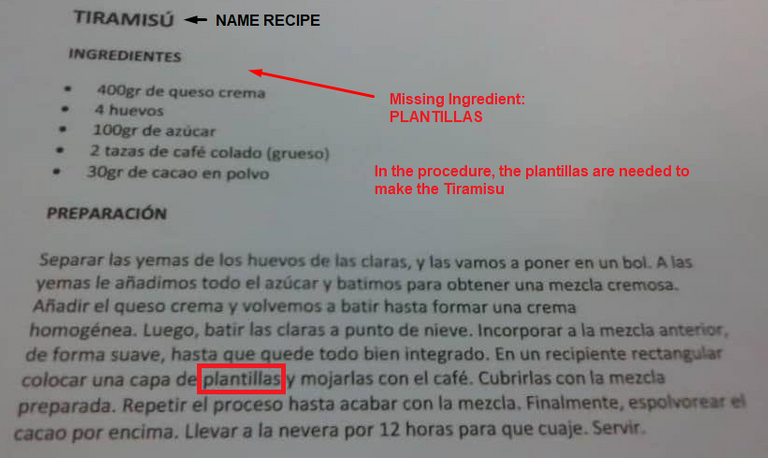 5 Explicación bono:
¡Hey! Si sé que dije que eran 4, pero este es un plus creo que muchos lo sabemos pero no debemos dar nada por sentado; Les recuerdo que muchas fotos de comida para publicidad de locales es falsa, no estoy hablando solo de retoques, sino que en ocasiones ni siquiera es comestible.
5 Bonus explanation:

Hey! I know I said there were 4, but this is a plus I think many of us know but we shouldn't take anything for granted; I remind you that many pictures of food for restaurant advertising are fake, I'm not just talking about retouching, but sometimes it's not even edible.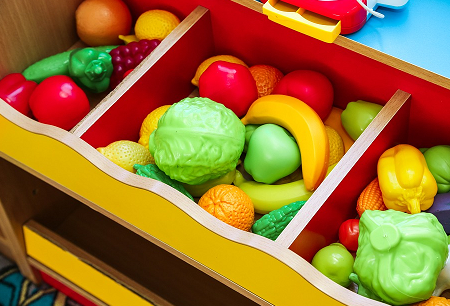 Imagen de Дмитрий Дмитрий en Pixabay
Con esto me despido espero les guste, lo disfruten y les sea de muchísima utilidad en sus futuras recetas.
With this I say goodbye, I hope you like it, enjoy it and it will be very useful in your future recipes.
banner by @fanyokami