Hello friends, today I will present you a delicious recipe: Chicken With Mushrooms, In Soy Sauce. It is a very exquisite recipe that you can prepare with few ingredients, its preparation is very easy and practical and it will surely be to the taste of all your family and friends.
He presented them with a new way of preparing chicken, which is one of the most precious and easy-to-cook meats, mushrooms in soy sauce, which gives a great delicacy to the dish, to share with friends and family, leaving them with a indelible mark on your palate.
Next, he presented the ingredients and steps for its preparation:
.
Hola amigos, el día de hoy les presentaré, una deliciosa receta.: Pollo Con Champiñones, En Salsa Soya. es una receta, muy exquisita, que pueden preparar con pocos ingredientes, es muy fácil y práctica su preparación y seguro, será del gusto, de todos sus familiares y amigos.
Les presentó, una nueva forma de preparar el pollo, que es una de las carnes más preciadas y de fácil cocción, los champiñones en salsa de soya, le da, una gran exquisitez al plato, para compartir con amigos y familiares, dejándoles, una huella imborrable, en su paladar.
A continuación , les presentó, los ingredientes y pasos para su preparación:
---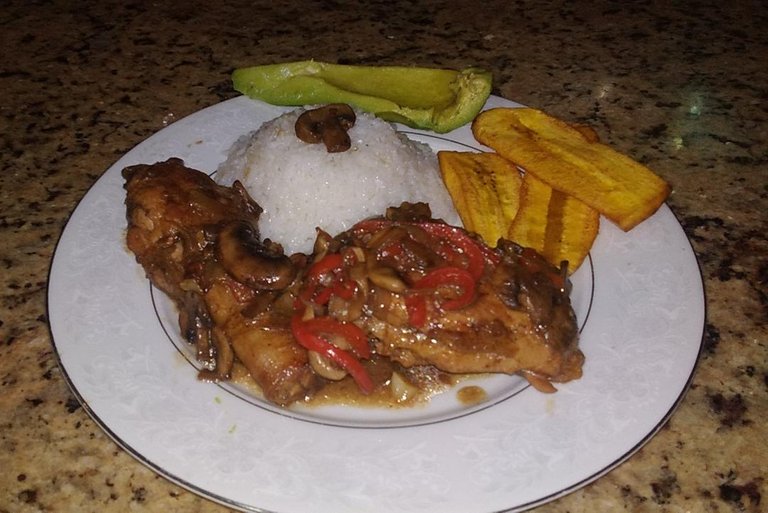 ---

Ingredients:
. 1/ 2 Chicken
. 400 gr of sliced mushrooms
. 1 onion
. 1 paprika
. Soy sauce
. 3 large garlic cloves
. 1/2 cup with water
Dressings:
. 1/2 cup of water
. Salt
. Cumin
. prepared dressing
Ingredientes:
. 1/ 2 Pollo
. 400 gr de champiñones rebanados
. 1 cebolla
. 1 pimentón
. Salsa soya
. 3 dientes de ajos grandes
. 1/2 taza con agua
Aliños:
. 1/2 taza de agua
. Sal
. Comino
. aliño preparada
---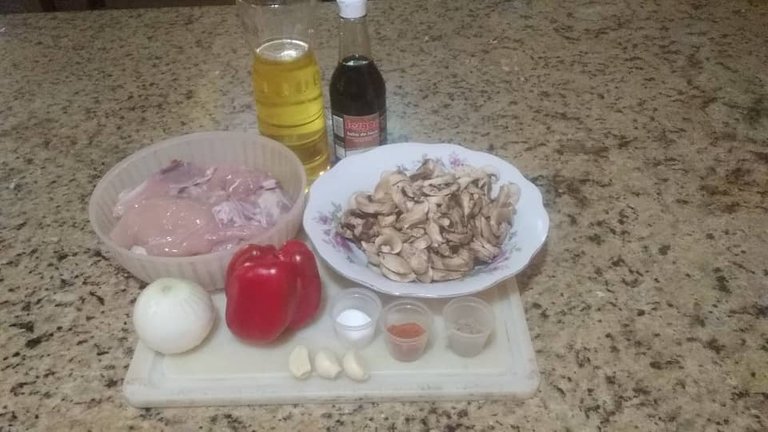 ---

Step 1:
Season the chicken with salt, cumin, prepared seasoning and soy sauce (leave to marinate).
Paso 1:
aliñar el pollo con sal, comino, aliño preparado y salsa soya ( dejar macerar).
---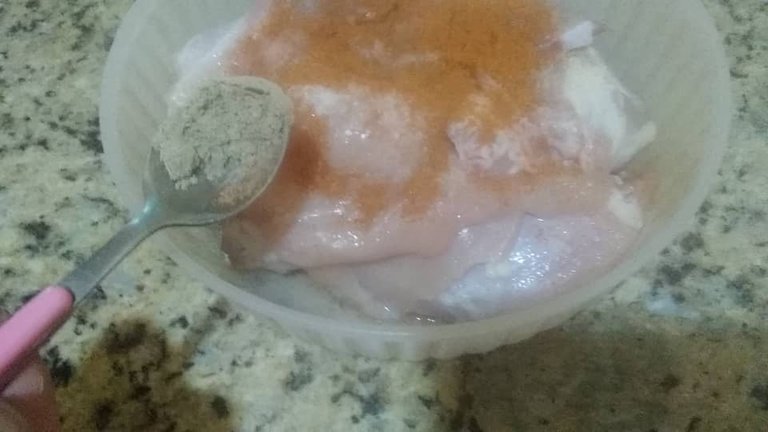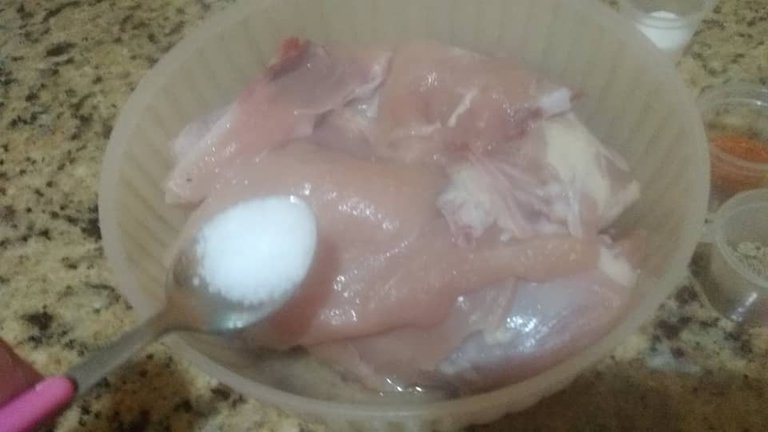 ---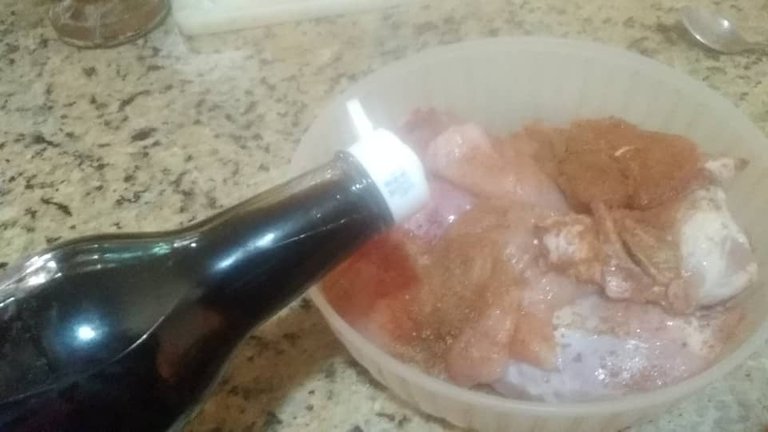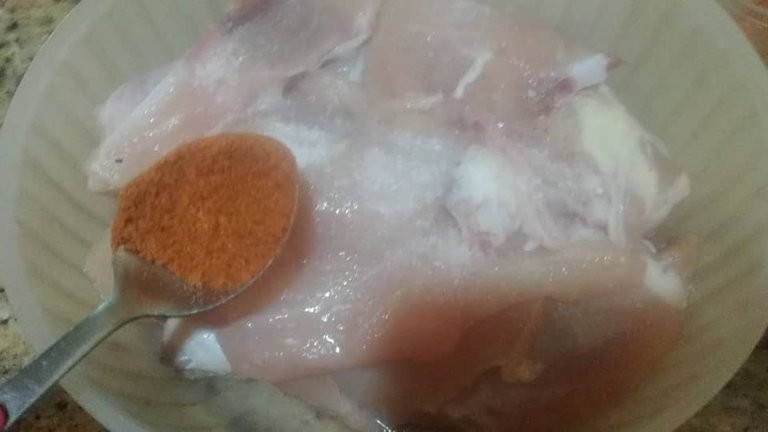 ---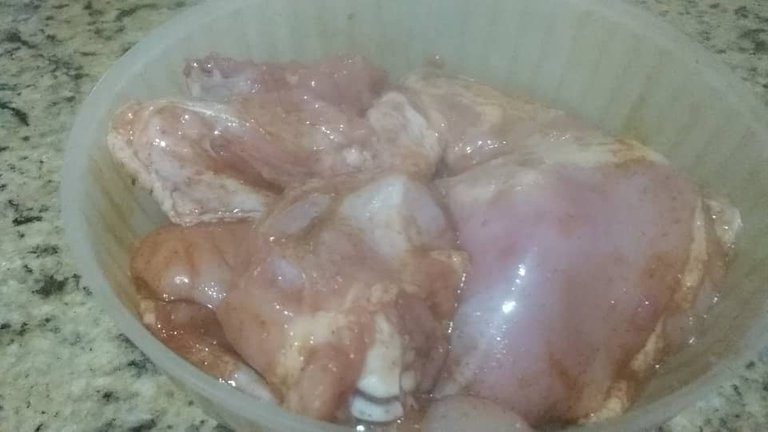 ---

Step 2:
Step on the garlic or cut it small, cut the onion into rings, and the paprika into strips (or julienne). Reserve
Paso 2:
Pisar el ajo o cortar chiquitito, cortar la cebolla en aros, y el pimentón en tiras (o juliana). Reservar
---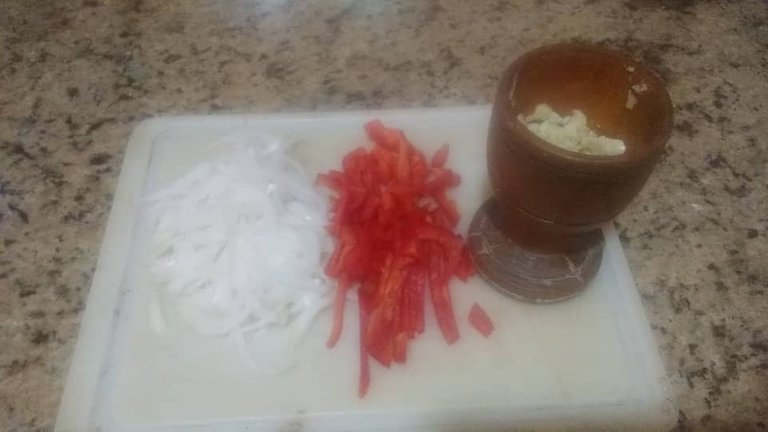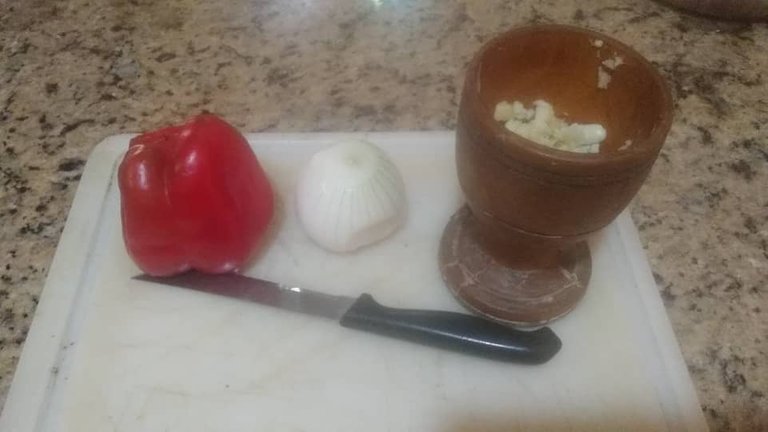 ---

Step 3:
In a large skillet, add three tablespoons of oil, fry the chicken over medium heat until lightly browned. Remove the chicken from the pan and reserve.
Paso 3:
En un sartén grande, añadir tres cucharadas de aceite, freír el pollo, a fuego medio hasta dorar un poco. Extraer, el pollo del sartén y reservar.
---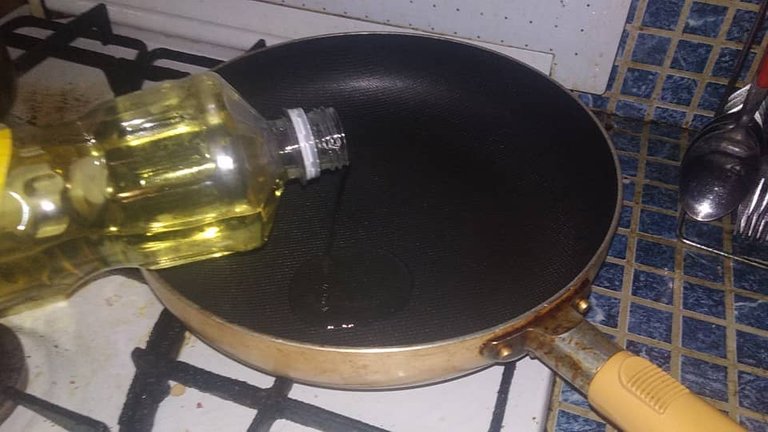 ---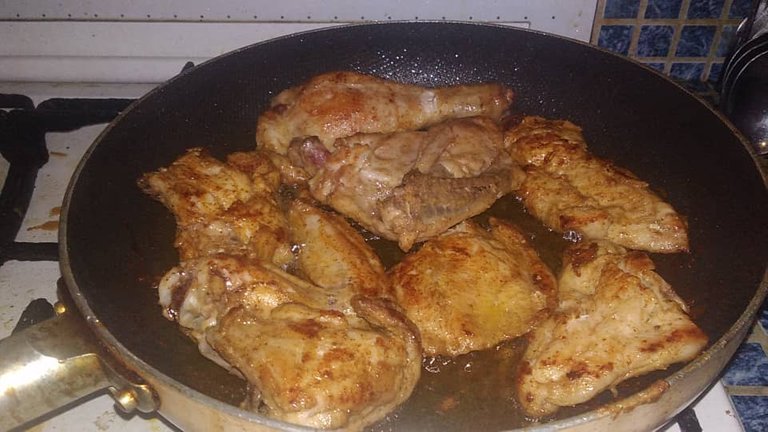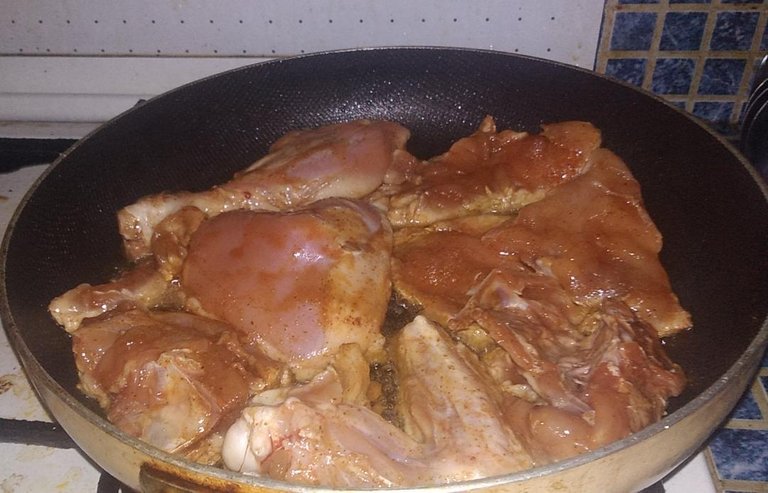 ---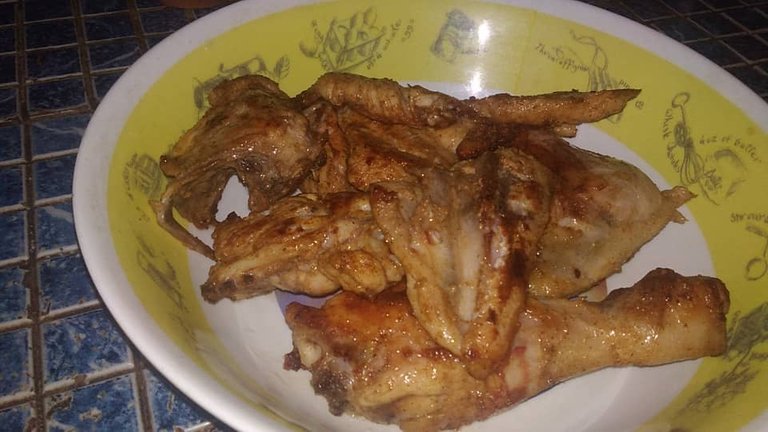 ---

Step 4:
In the same pan, fry the garlic, onion, paprika and mushrooms for 3 minutes, then add the chicken and integrate all the ingredients.
Paso 4:
En el mismo sartén, sofreír el ajo, la cebolla, el pimentón y los champiñones, por 3 minutos, luego agregar el pollo e integrar todos los ingredientes.
---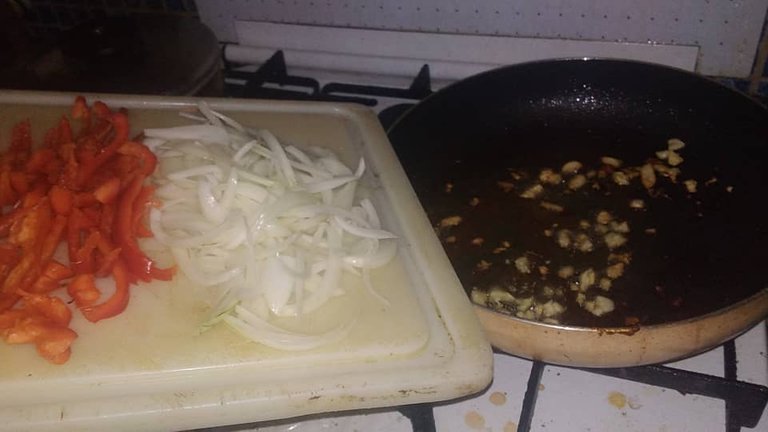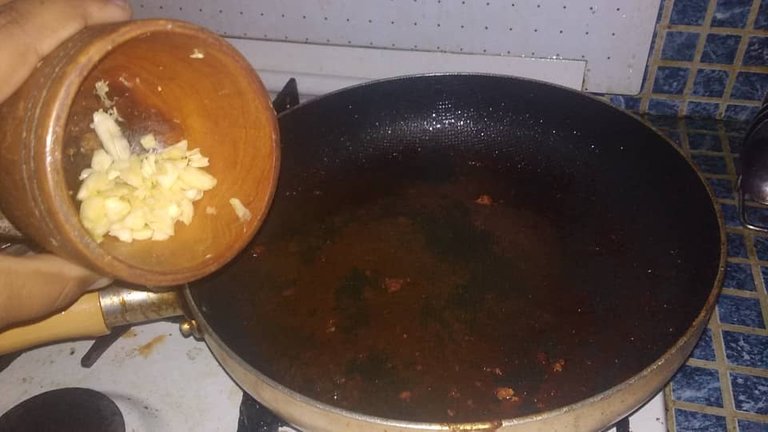 ---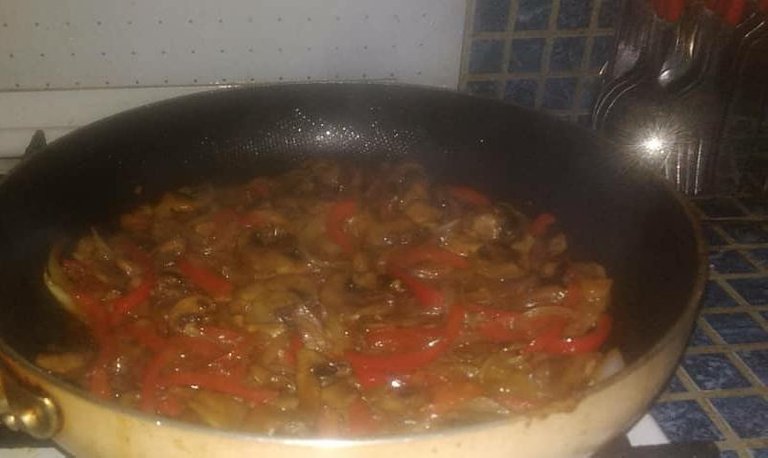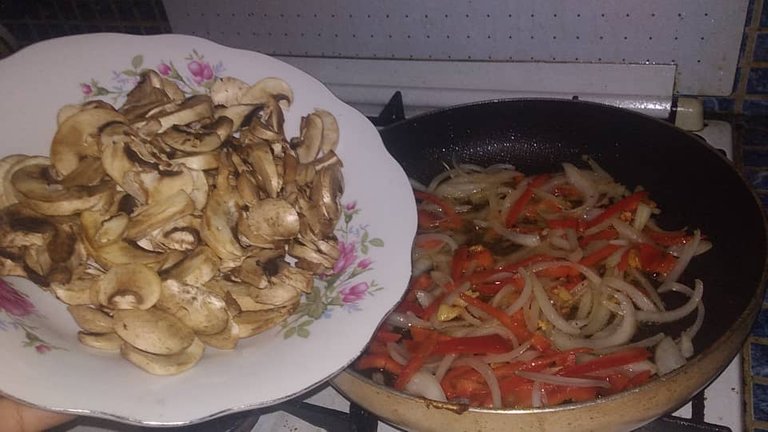 ---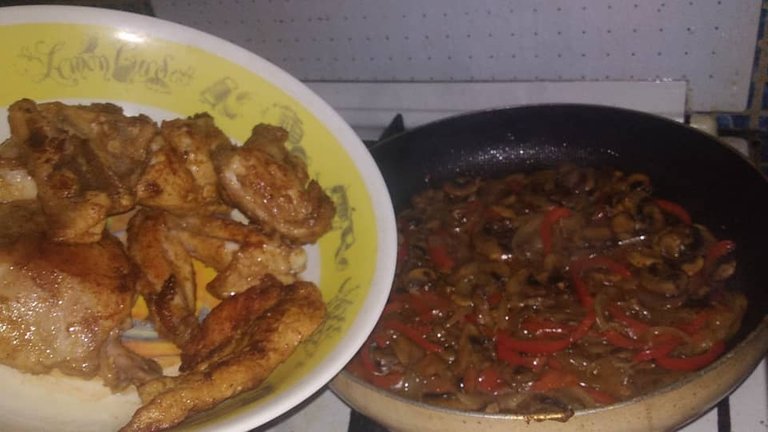 ---

Step 5:
In a cup add 1/4 of soy sauce and 1/2 of water, join them and add, to the preparation and cook for 5 minutes, integrating the ingredients. Taste, if to your liking, it lacks any seasoning.
Paso 5:
En una taza añadir 1/4 de salsa soya y 1/2 de agua, unirlos y agregar, a la preparación y cocinar por 5 minutos, integrando los ingredientes. Probar, si a su gusto, le falta algún aliño.
---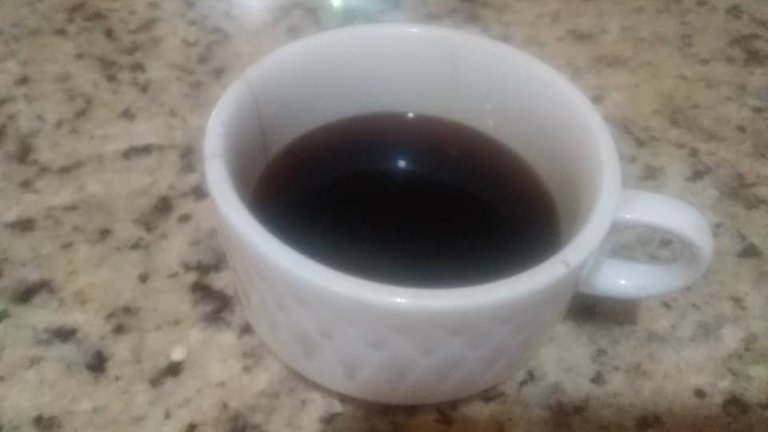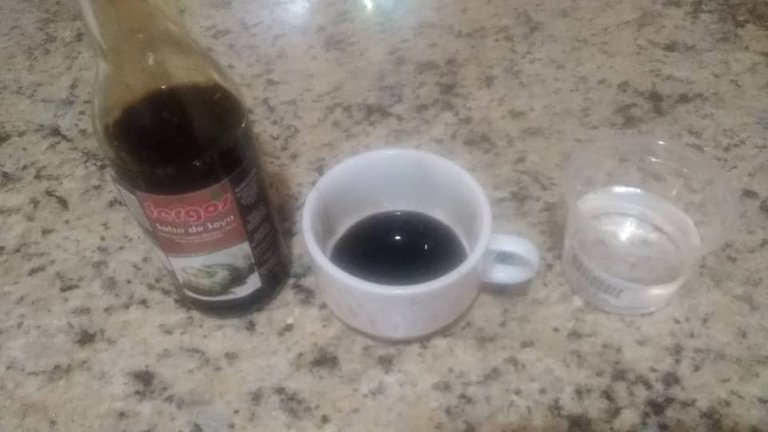 ---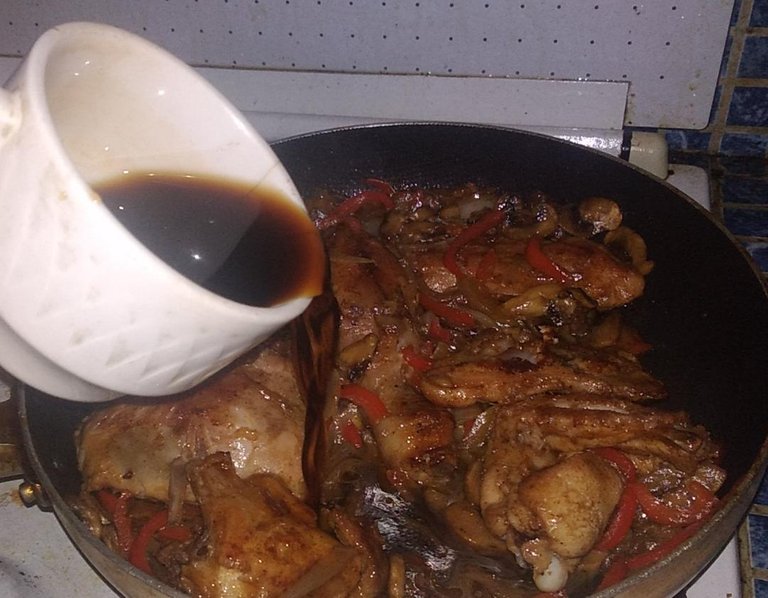 ---

This is how our Chicken with Mushrooms, In Soy Sauce, would be ready for the enjoyment of family and friends.
así estaría listo nuestra de Pollo Con Champiñones, En Salsa Soya , para el disfrute de familiares y amigo.
---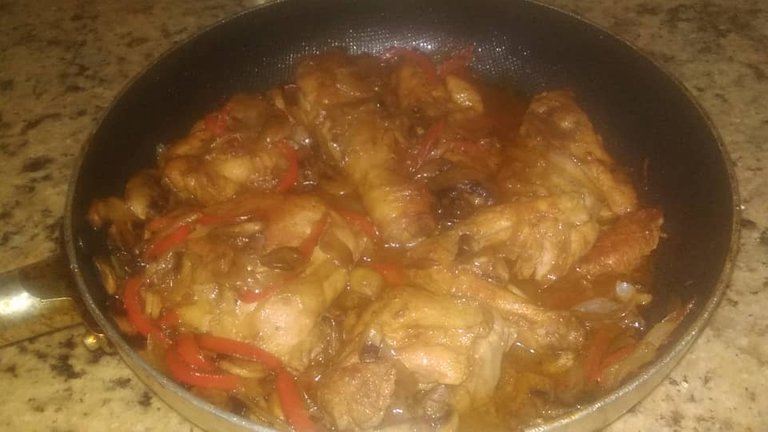 ---

This recipe was served with white rice, tostones and avocado, you can add the contour of your choice.
Esta receta se sirvió, con arroz blanco, tostones y aguacate, usted, puede añadirle, el contorno, de su preferencia.
---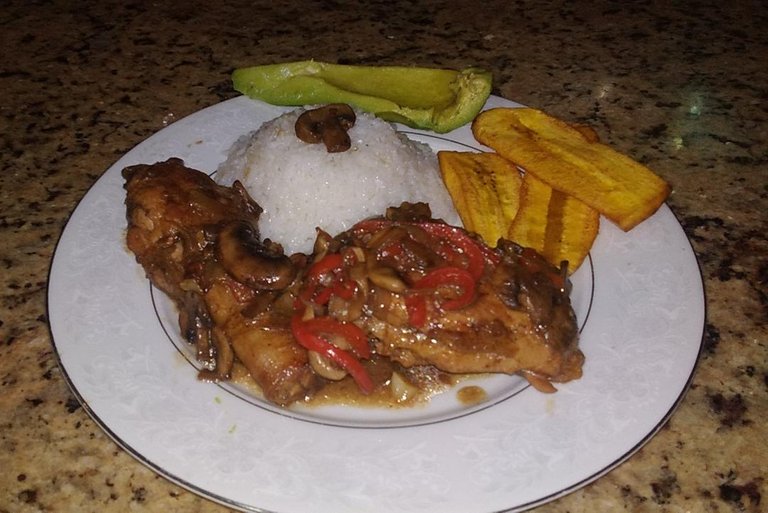 ---

Waiting, you like this delicious recipe, to enjoy and share with family and friends.
Thank you for taking your time to read my post. Greetings
Esperando, sea de su agrado, esta deliciosa receta, para el disfrute y compartir con familiares y amigos.
Gracias, por tomar de su tiempo, en leer mi post. Saludos
---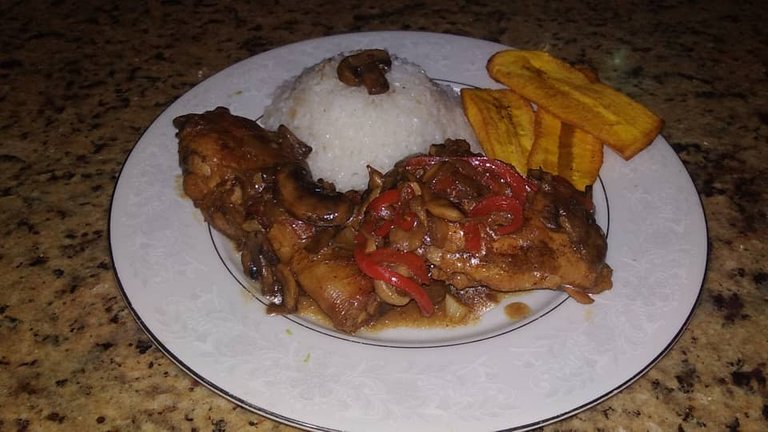 ---

Until next time /Hasta la Próxima
---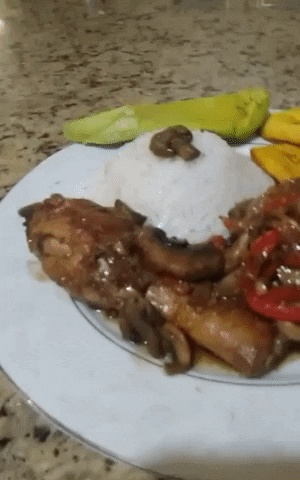 ---

All photos are my property taken with my Redmi Go smartphone
.All separators are my property, free to use.
.English it is not my native language, I help myself with translators to make these posts
............................................
. Todas las fotos son de mi propiedad tomadas con mi celular inteligente Redmi Go
. Todos los separadores son de mi propiedad, libres de uso
. El inglés no es mi idioma natal, me ayudo de traductor