---
Hello everyone,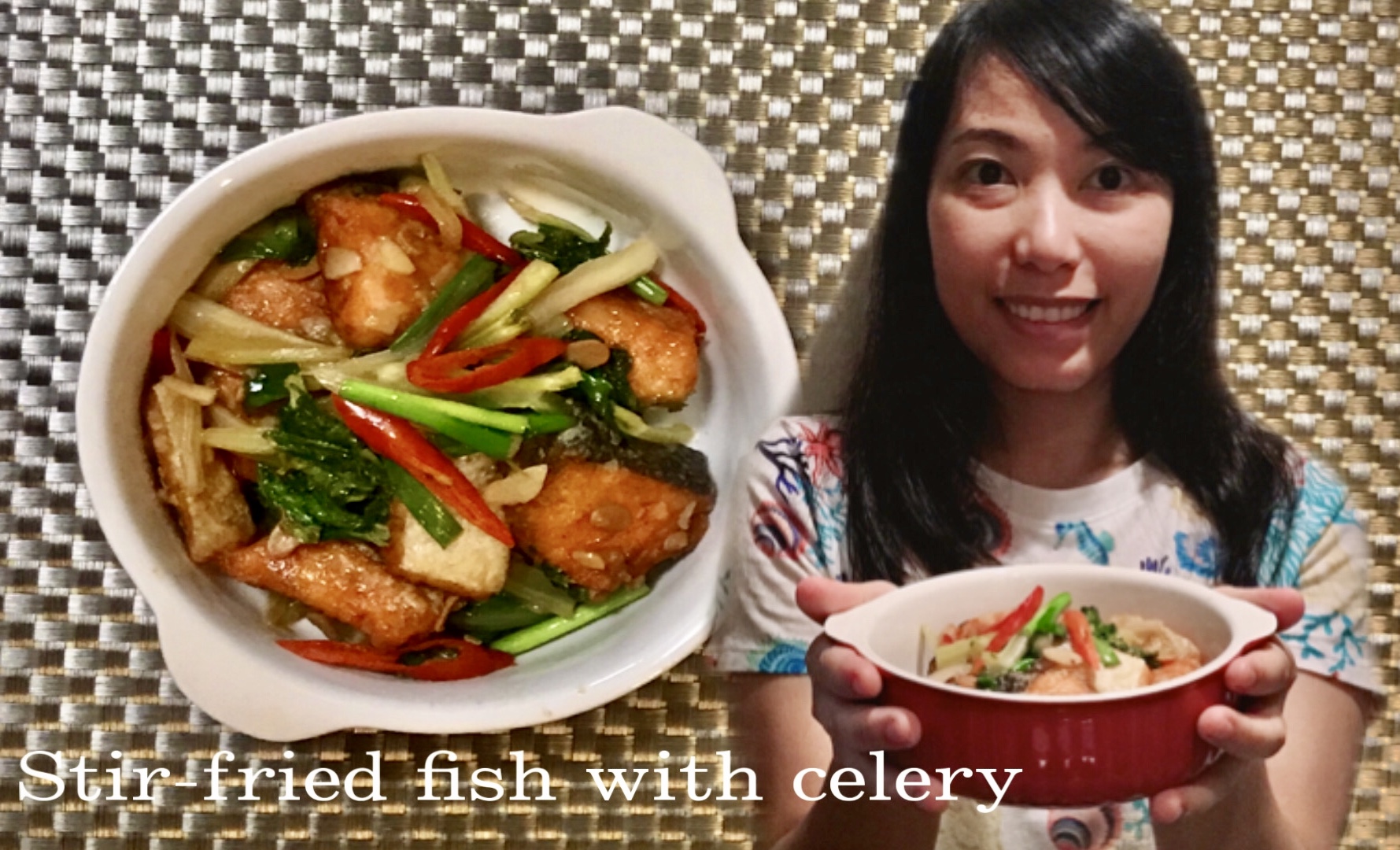 Do you like celery? What can you make from it? I have a Thai dish to share with you called Stir-fried Fish with Celery. It's delicious and healthy, too. Let's start.
Serves: 1-2 people
Ingredients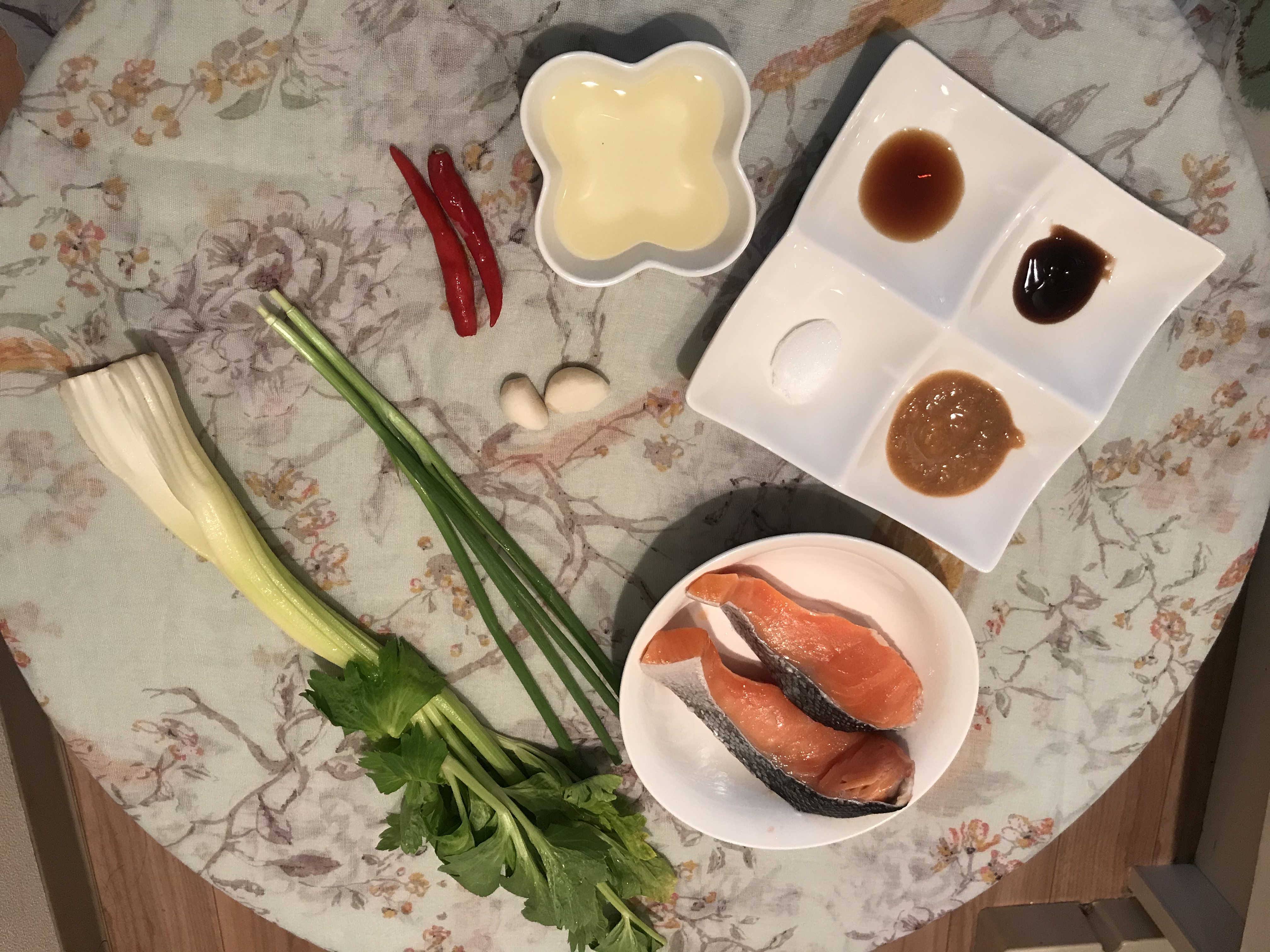 Salmon or any fish, 2-3 pieces
Celery, 1 stalk
Green onion, 1
Red capsicum or red chili, 1-2 pieces
Light soy sauce, 1 teaspoon
Soybean paste, 1 tablespoon
Sugar, 1 teaspoon
Oyster sauce, 1/2 teaspoon
Garlic, 2 pieces
Cassava flour
Vegetable oil for stirring, 1 teaspoon
Oil for frying
Preparation Method
Coat salmon with cassava flour and fry in a pan.
Cut celery and green onions about 1-inch lengthwise.
Chop garlic
How To Make Stir-Fried Fish With Celery
Put frying oil in the frying pan and heat over medium-high heat and then add chopped garlic. Stir until it turns slightly yellow and starts smelling.
Add in fried fish, cut celery, and stir them together.
Add soybean paste, light soy sauce, sugar, and oyster sauce, and stir them together.
Put in cut green onions and red capsicum and stir them again.
Serve on a dish with rice.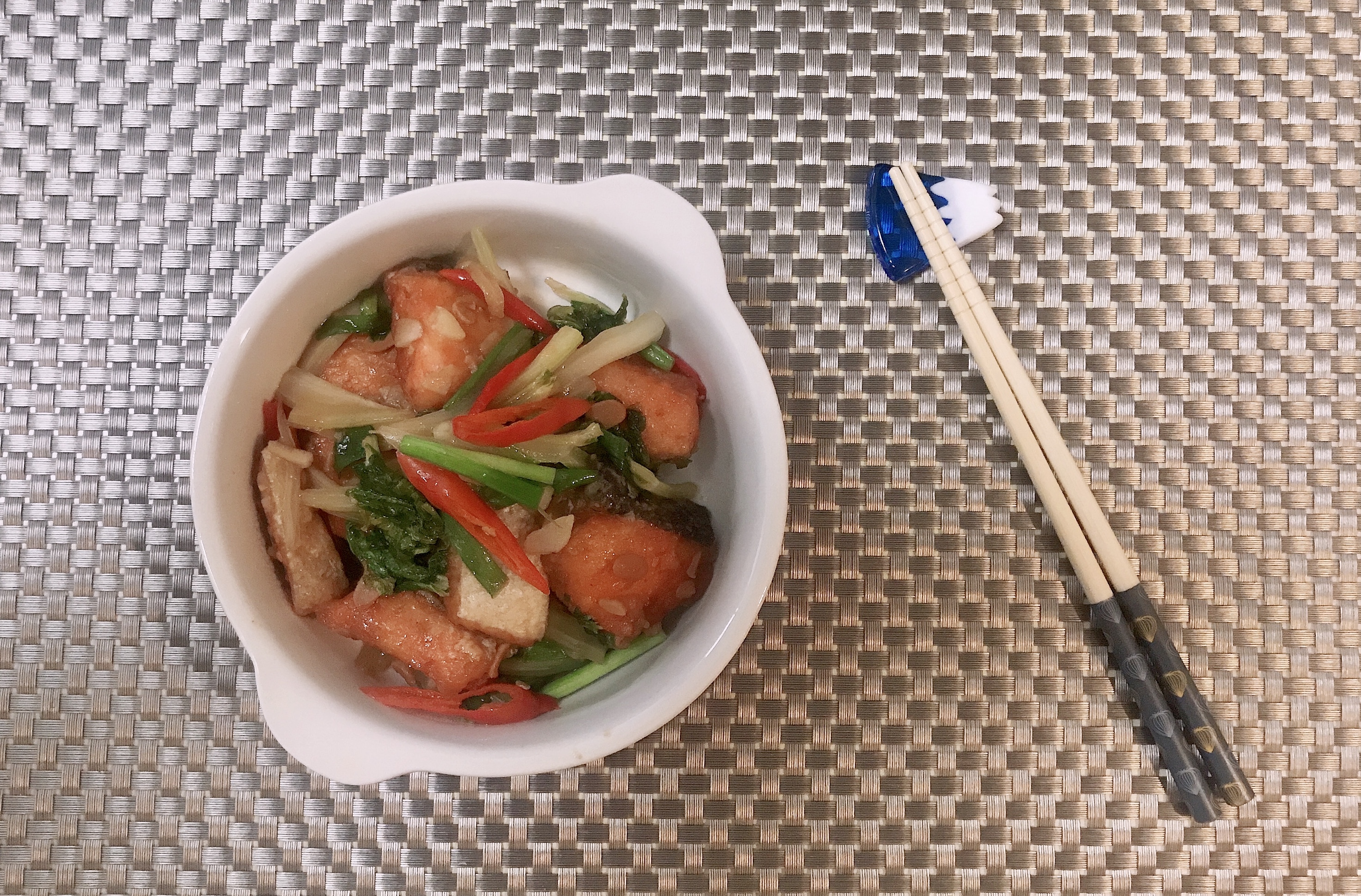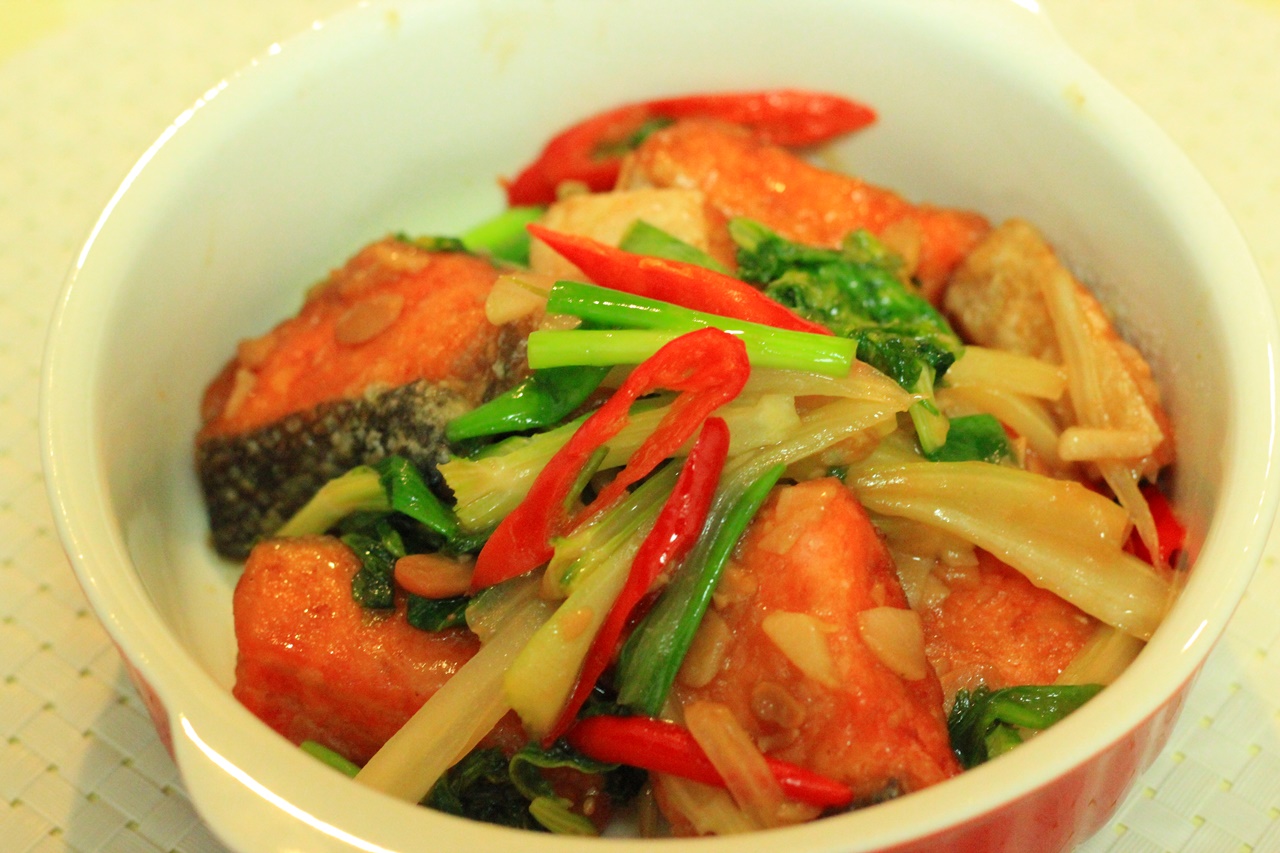 This dish is not spicy, and is suitable for any age. You can use any whatever kind of fish you like.
Thank you for stopping by my post. If you enjoyed reading it, please upvote & follow me for more posts and photos about life in Japan and Thailand.
---
▶️ 3Speak