Estimados amigos, reciban mis saludos afectuosos, deseándoles éxitos en #hive, en sus publicaciones y curaciones, he querido compartir la preparación de una práctica y sencilla crema de ajo y perejil, los cuales en conjunto son buenos aliados para la nutrición del organismo, igualmente para prevenir y combatir diversas enfermedades.
Dear friends, receive my affectionate greetings, wishing you success in #hive, in your publications and cures, I wanted to share the preparation of a practical and simple garlic and parsley cream, which together are good allies for the nutrition of the body, also to prevent and combat various diseases.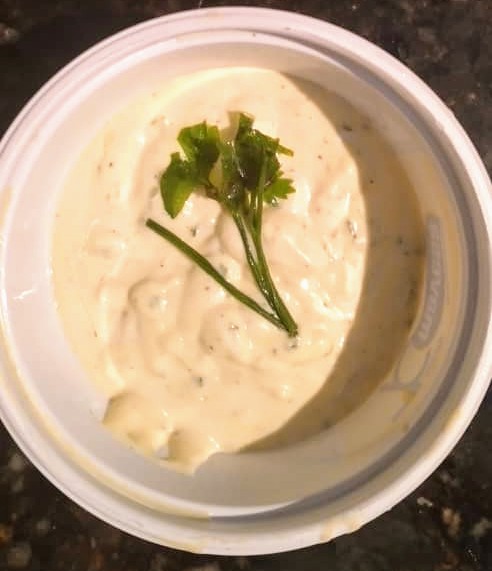 Dispensen ustedes, antes de describir los pasos para la elaboración de la crema de ajo con perejil, considero muy oportuno destacar los beneficios de los productos anteriormente mencionados, en ese sentido el ajo, es un buen antiséptico, antibiótico y antimicótico natural, es un excelente depurativo, ayuda a eliminar toxinas del organismo, mejora la circulación de la sangre, baja la fiebre, reduce el nivel de grasas en la sangre, normaliza los niveles elevados de tensión arterial. es expectorante, por lo que resulta muy útil en afecciones respiratorias como asma, bronquitis aguda, ayuda a regular la función tiroidea al ser rico en iodo, posee importantes efectos anticancerígenos, ayuda a prevenir los efectos debilitantes del envejecimiento.
Fuente
Dispense, before describing the steps for the preparation of the garlic cream with parsley, I consider it very appropriate to highlight the benefits of the aforementioned products, in that sense garlic is a good antiseptic, antibiotic and natural antifungal, it is an excellent cleansing, helps eliminate toxins from the body, improves blood circulation, lowers fever, reduces the level of fats in the blood, normalizes high levels of blood pressure. It is an expectorant, so it is very useful in respiratory conditions such as asthma, acute bronchitis, helps regulate thyroid function as it is rich in iodine, has important anticancer effects, helps prevent the debilitating effects ofaging.

Source
En relación al perejil, es nutritivo y medicinal al estimular el buen funcionamiento de los riñones, mejora la circulación y elimina las toxinas del cuerpo, además disminuye la acidez en el estómago, previniendo la gastritis y la pesadez llamada también mala digestión. Gracias a que es rico en hierro y vitamina C, ayuda en el tratamiento de la anemia, dando más fuerza y vitalidad al cuerpo..
Fuente
In relation to parsley, it is nutritious and medicinal as it stimulates the proper functioning of the kidneys, improves circulation and eliminates toxins from the body, it also reduces acidity in the stomach, preventing gastritis and heaviness, also called poor digestion. Thanks to the fact that it is rich in iron and vitamin C, it helps in the treatment of anemia, giving more strength and vitality to the body.

Source
INGREDIENTES
Ajo.
Perejil.
Mayonesa
Mostaza.
Sal al gusto
INGREDIENTS
Garlic.
Parsley.
Mayonnaise
Mustard.
Salt to taste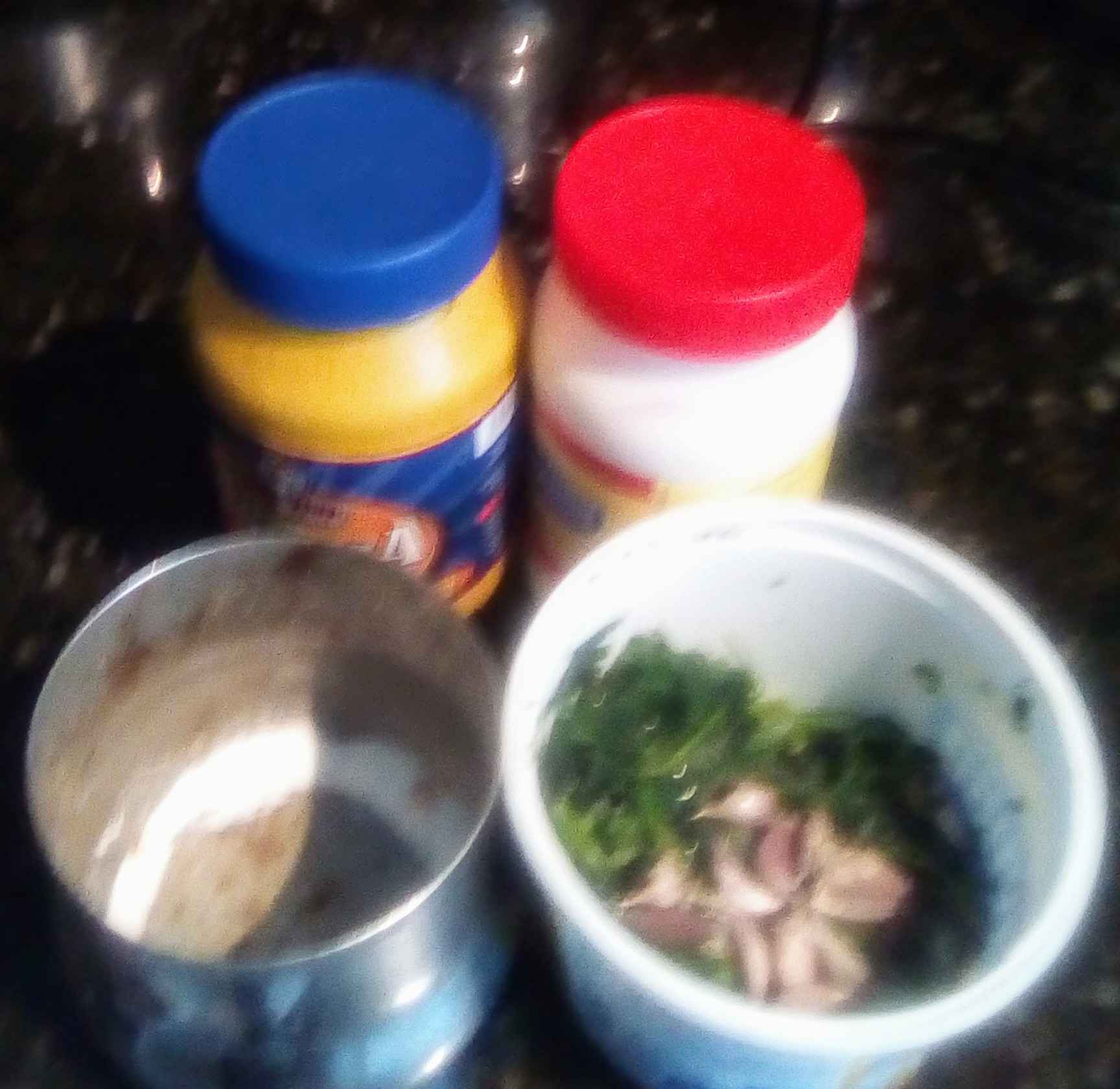 PROCEDIMIENTOS
En un equipo de licuar especies colocamos dos cucharadas de mayonesa.
PROCEDURES
In a team to liquefy spices we place two tablespoons of mayonnaise.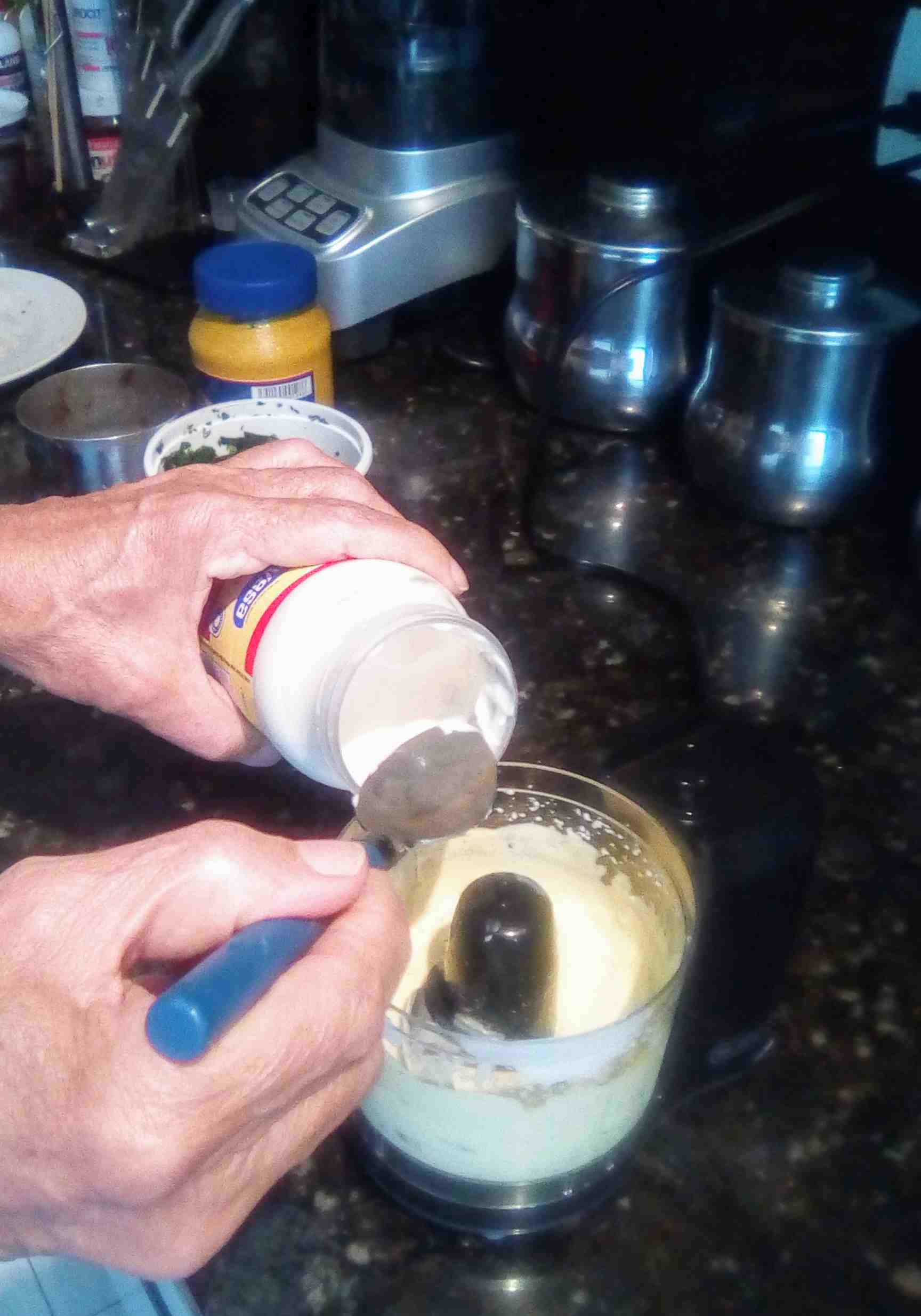 Seguidamente, vertimos un poco de mostaza.
Next, we pour a little mustard.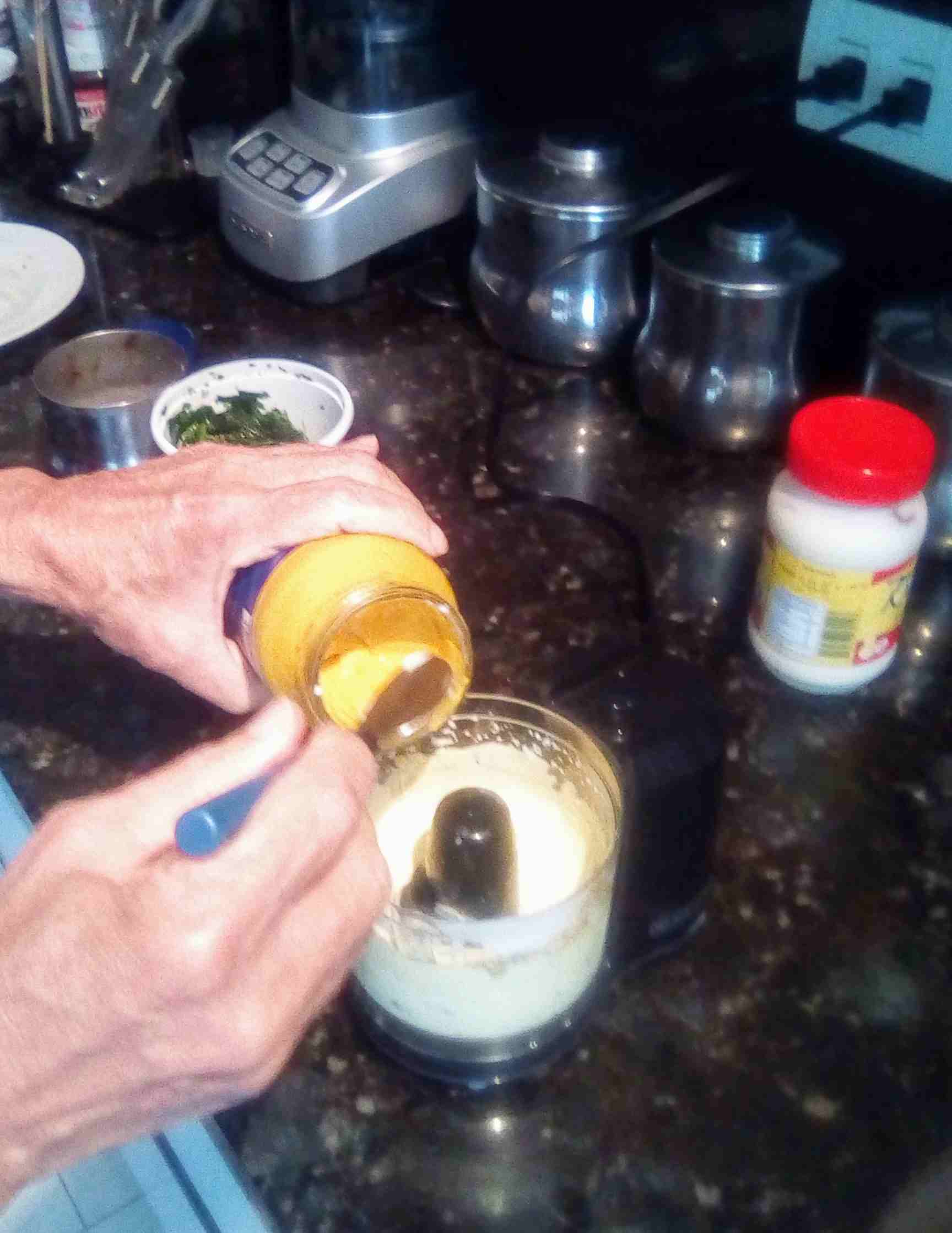 Colocamos 5 dientes de ajo, perejil picado y un poco de sal al gusto,
Place 5 cloves of garlic, chopped parsley and a little salt to taste,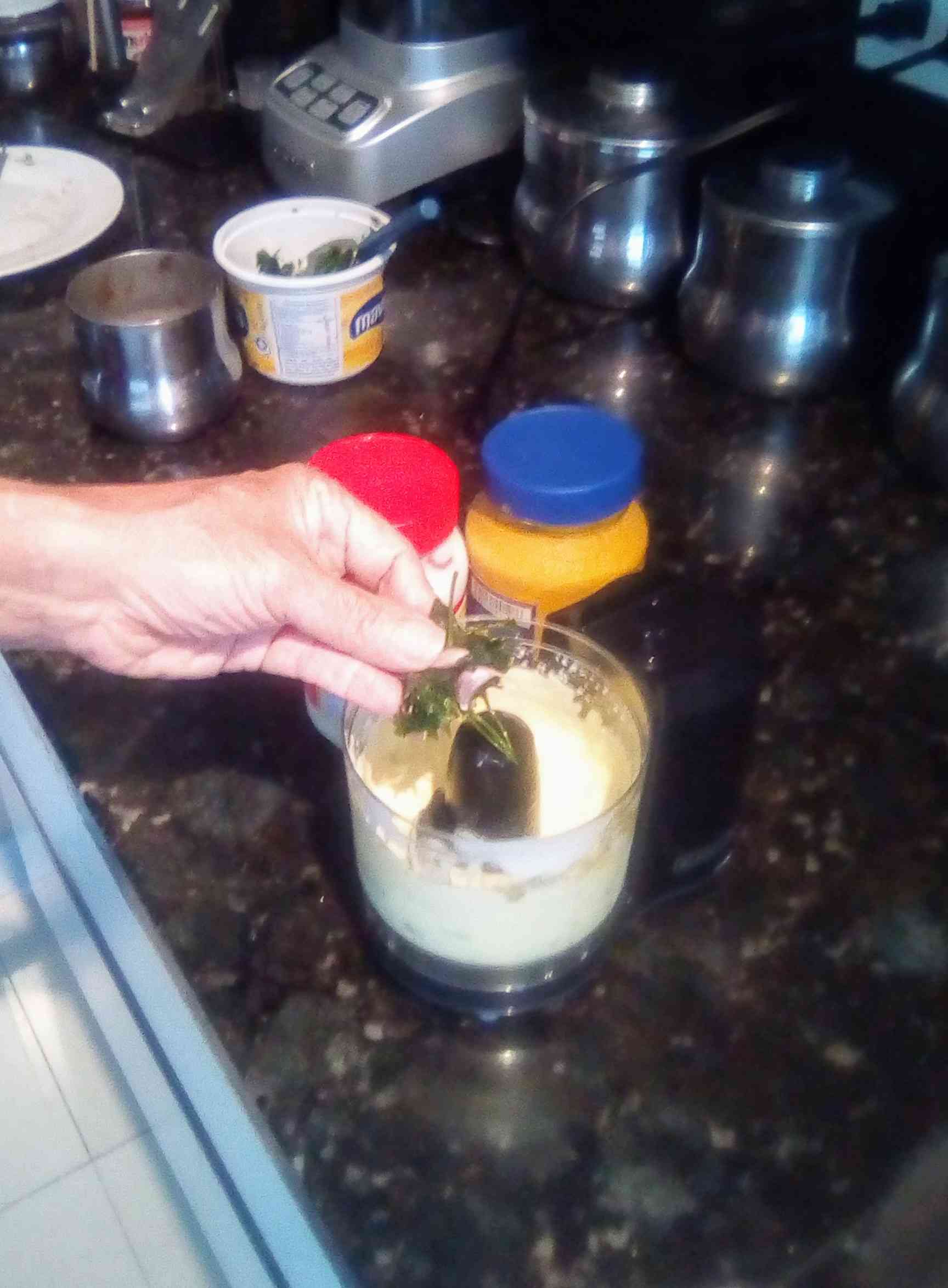 Seguidamente licuamos los ingredientes y tenemos lista la crema de ajo con perejil, luego de una práctica y sencilla elaboración, con un alto valor nutritivo y medicinal.
Then we blend the ingredients and we have the garlic cream with parsley ready, after a practical and simple preparation, with a high nutritional and medicinal value.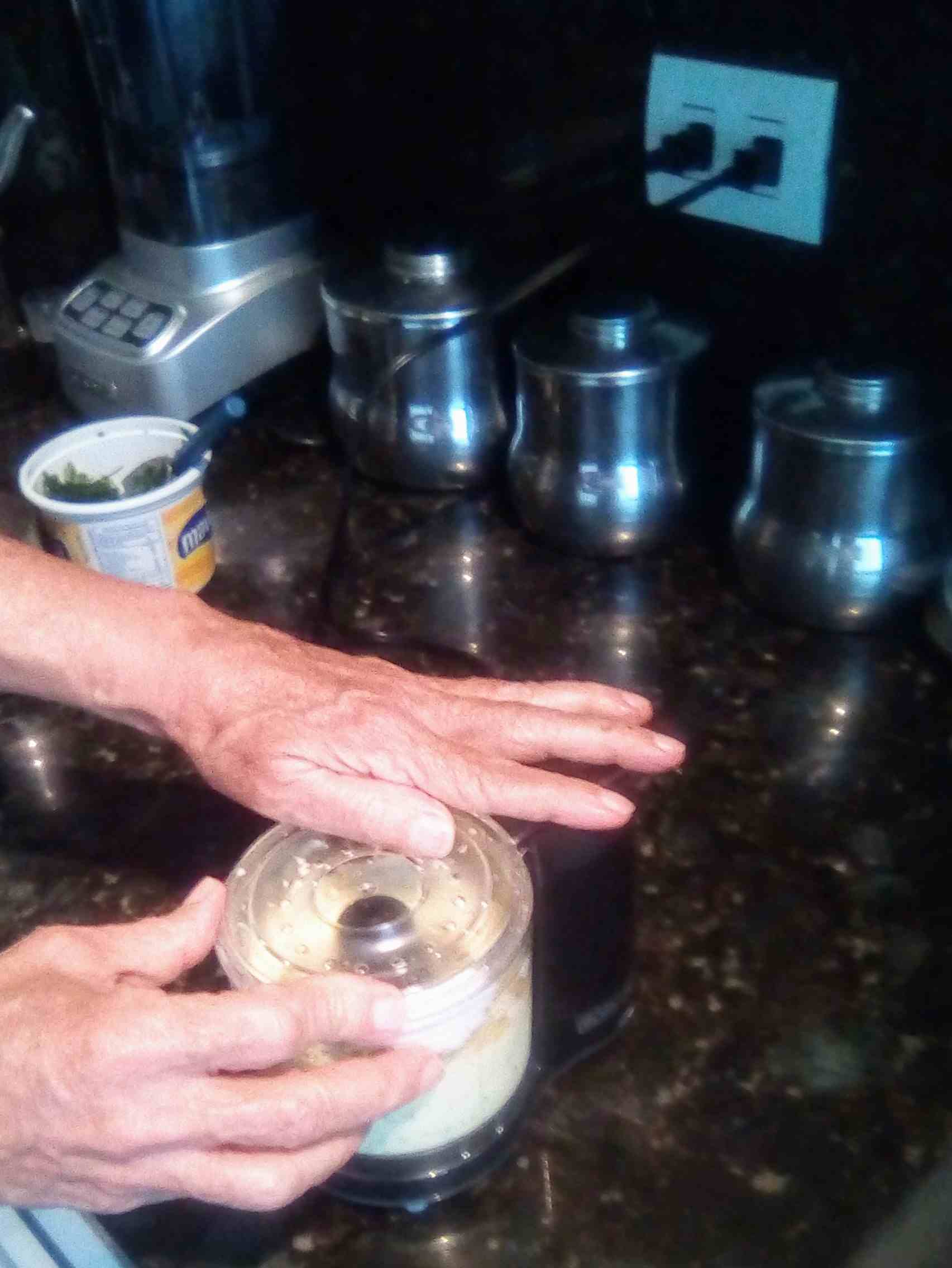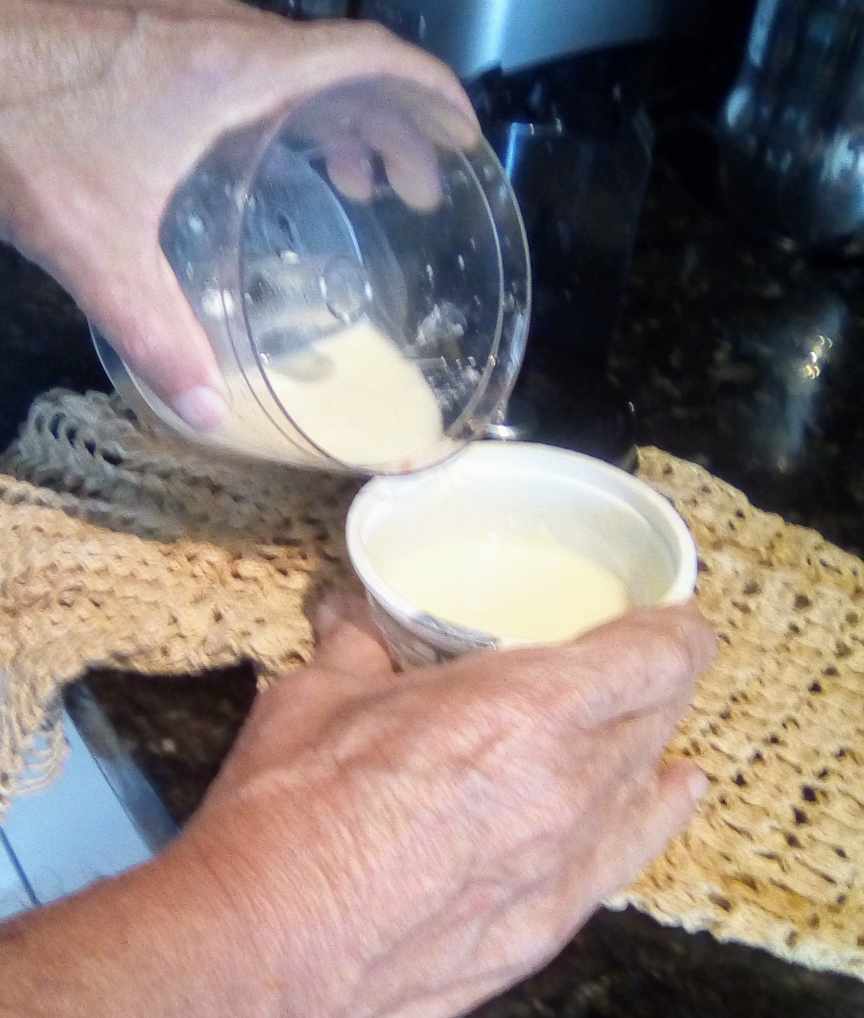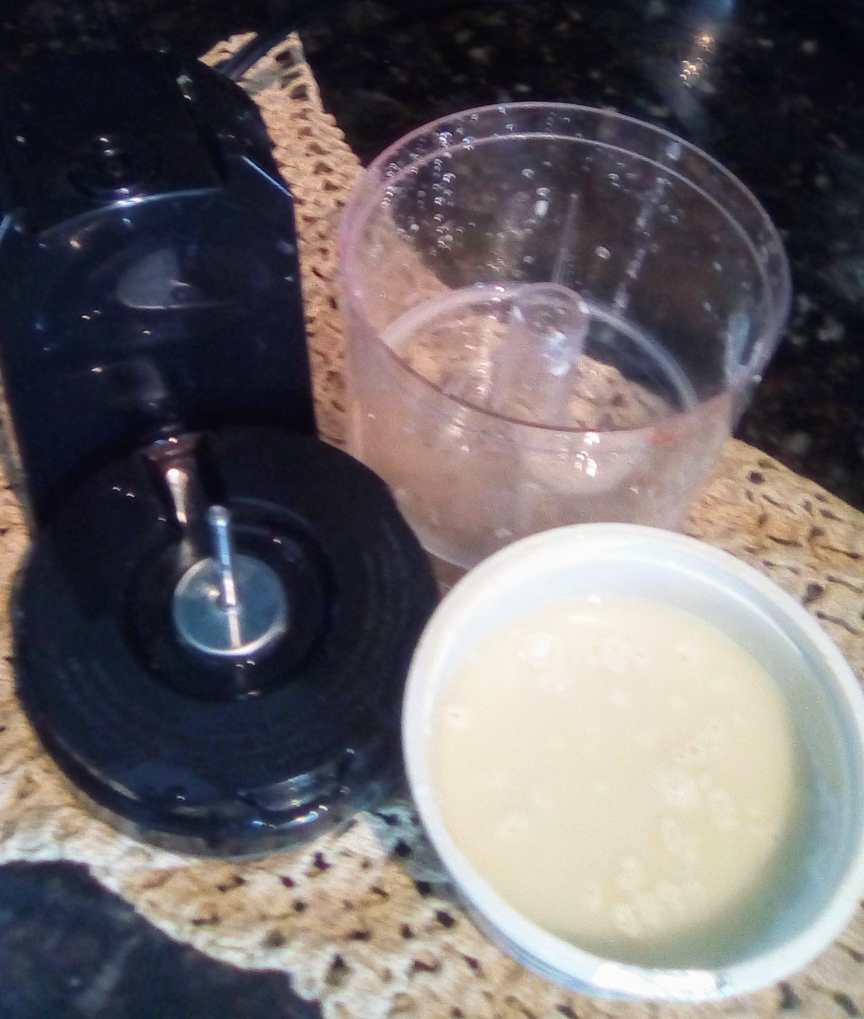 Les comento un secreto, es cotidiano para mi persona, consumir la crema de ajo con perejil con pan tostado en un buen desayuno o como pasapalo, igualmente puede ser utilizada como aderezo en diversas #comidas, incluso desde hace más de un año, consumo solo el ajo como medicina para la hipertensión arterial, supliendo el medicamento Losartán Potásico de 50 mg, por dos dientes de ajos triturados en ayuna, con resultados satisfactorios.
I tell you a secret, it is daily for me, to consume garlic cream with parsley with toasted bread in a good breakfast or as a snack, it can also be used as a dressing in various #foods, even for more than a year, I consume only garlic as medicine for arterial hypertension, replacing the drug Losartan Potassium 50 mg, for two cloves of garlic crushed on an empty stomach, with satisfactory results.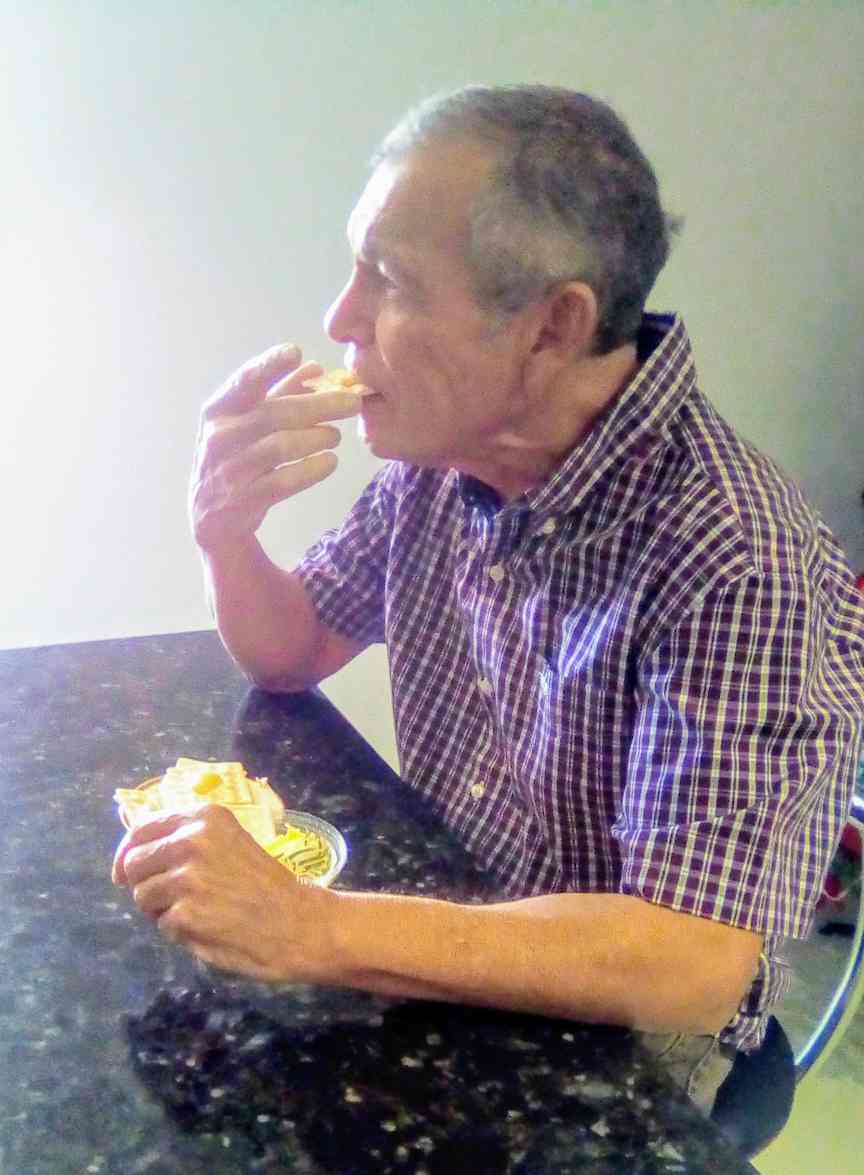 En conjunto el ajo mezclado con el perejil, es un alimento que auxilia al organismo de; Arterioesclerosis, angina de pecho, niveles altos de colesterol y triglicéridos, prevención y tratamiento de la trombosis, mala circulación e irrigación cerebral, hipertensión arterial, prevención y tratamiento de infarto y ataque al corazón.
Fuente
Together the garlic mixed with the parsley, is a food that helps the organism of; Arteriosclerosis, angina pectoris, high levels of cholesterol and triglycerides, prevention and treatment of thrombosis, poor circulation and cerebral irrigation, arterial hypertension, prevention and treatment of infarction and heart attack.

Source
Apreciados amigos #hive, ciertamente es una práctica y sencilla #receta, que tiene un alto valor nutritivo y medicinal, por ello la importancia de esta publicación, motivado a que ayudará en buena medida a la solución de las enfermedades que pueden evitarse o aliviarse con la citada medicina natural, la cual puede ser degustada con diferentes comidas de nuestra #gastronomia nacional. Abrazos de Omar Gustavo Rojas Ortiz desde Puerto Ordaz en el estado Bolívar-Venezuela.
Dear friends #hive, certainly the garlic cream with parsley, is a practical and simple #recipe, which has a high nutritional and medicinal value, therefore the importance of this publication, motivated to help in good measure to the solution of the diseases that can be avoided or alleviated with the aforementioned natural medicine, which can be tasted with different foods of our national #gastronomy. Hugs from Omar Gustavo Rojas Ortiz from Puerto Ordaz in the state of Bolívar-Venezuela.
Las imágenes fueron tomadas por Nancy de Rojas con mi celular Blu 5.2 Advance y la publicación es de mi autoría.
The images were taken by Nancy de Rojas with my Blu 5.2 Advance cell phone and the publication is my own.