Hi friend's,
How is everyone? I hope you are all well. I appeared among you again with another new post of mine. Today I will share with you some things about the national fruit jackfruit of Bangladesh. Let's get started-
Jackfruit is the national fruit of Bangladesh. A variety of fruits are celebrated in summer. One of them is jackfruit. Fruits like mango, blackberry, jackfruit, litchi, guava, etc. are available in the market in the same season. Their tastes are also different. I used to eat more and more fruits when I was at home. But now because of being out of the house, such fruits are not eaten At present, various types of fruits are being produced in Bangladesh. Because now all kinds of fruits are available. This year I ate other fruits but did not eat jackfruit.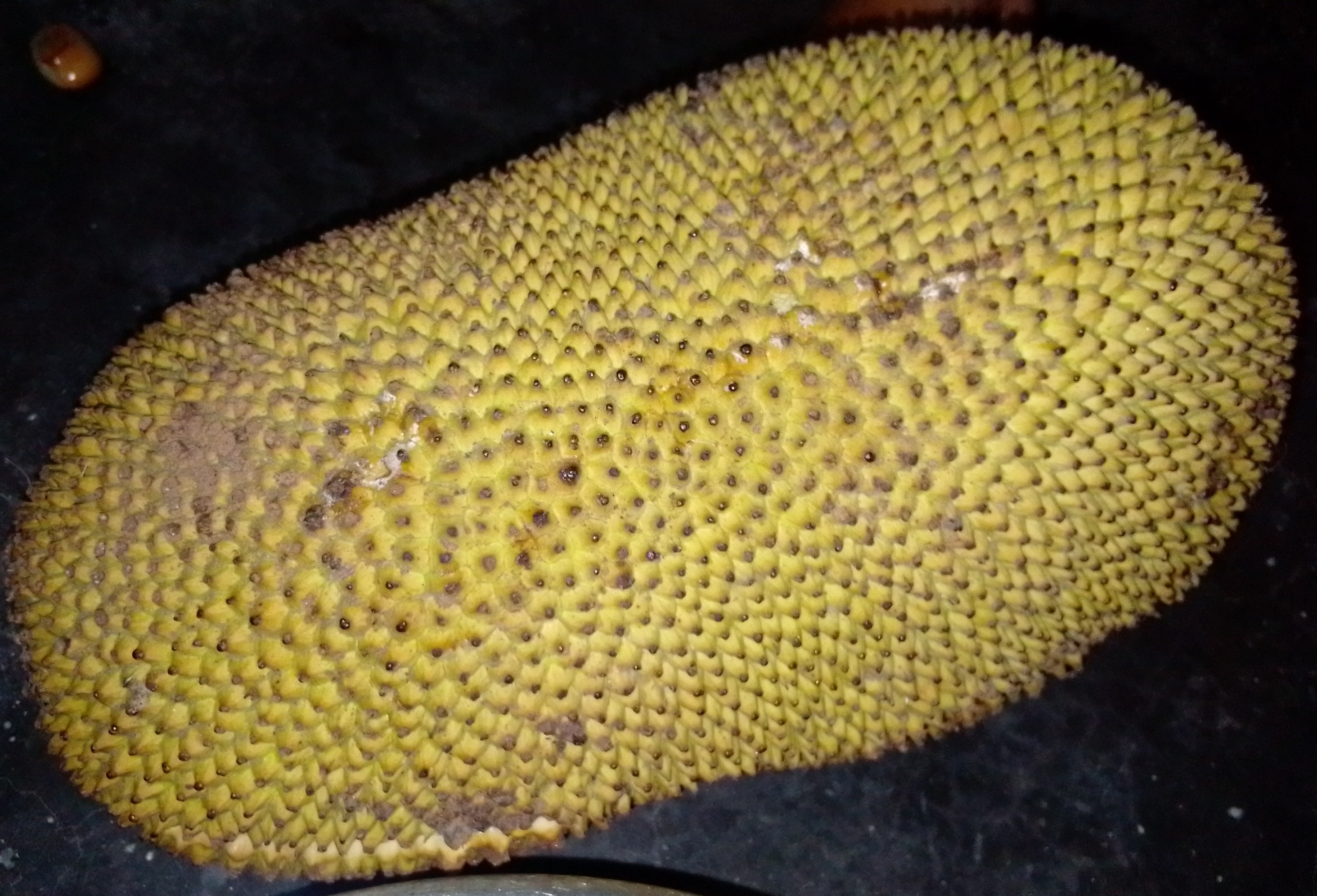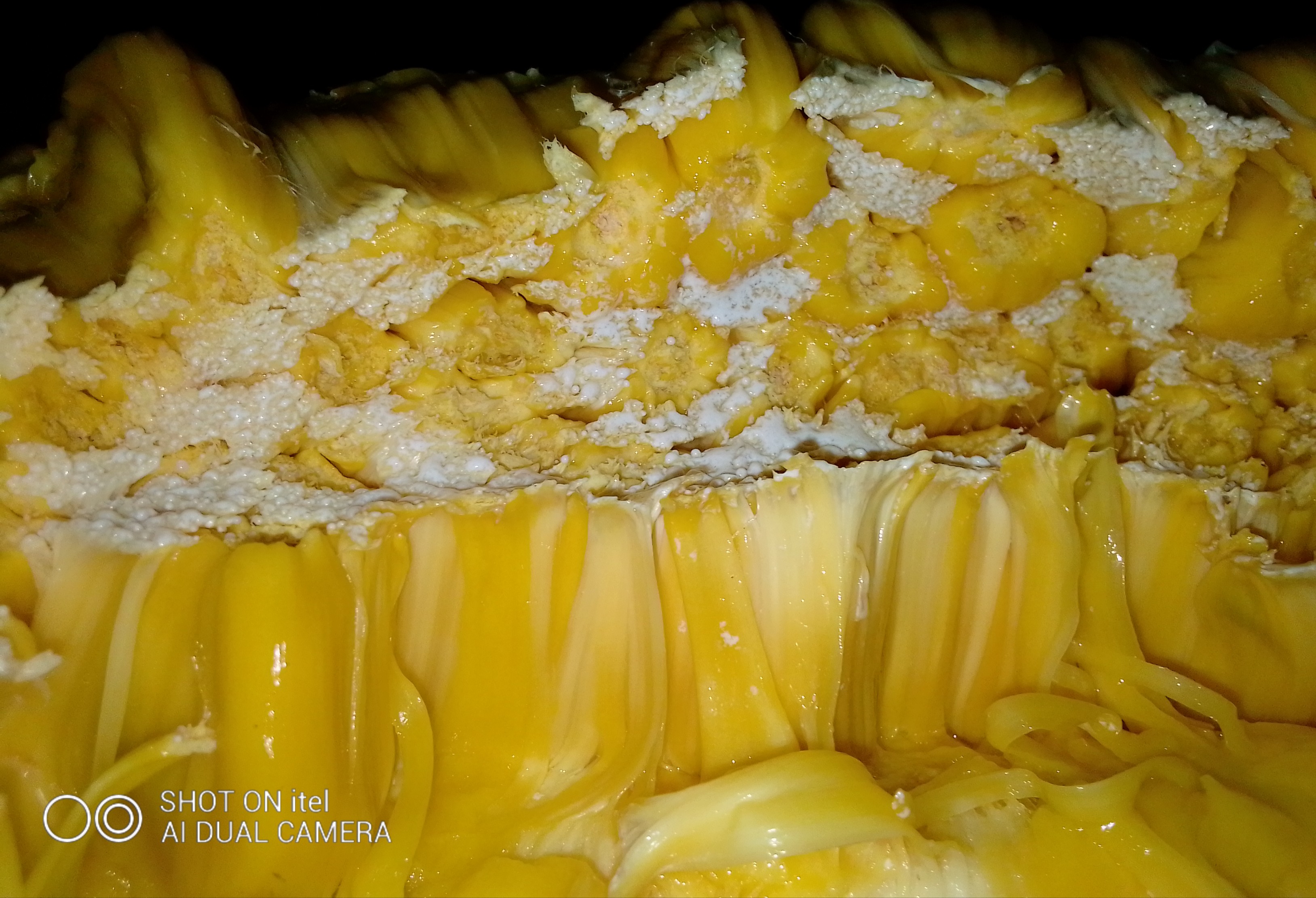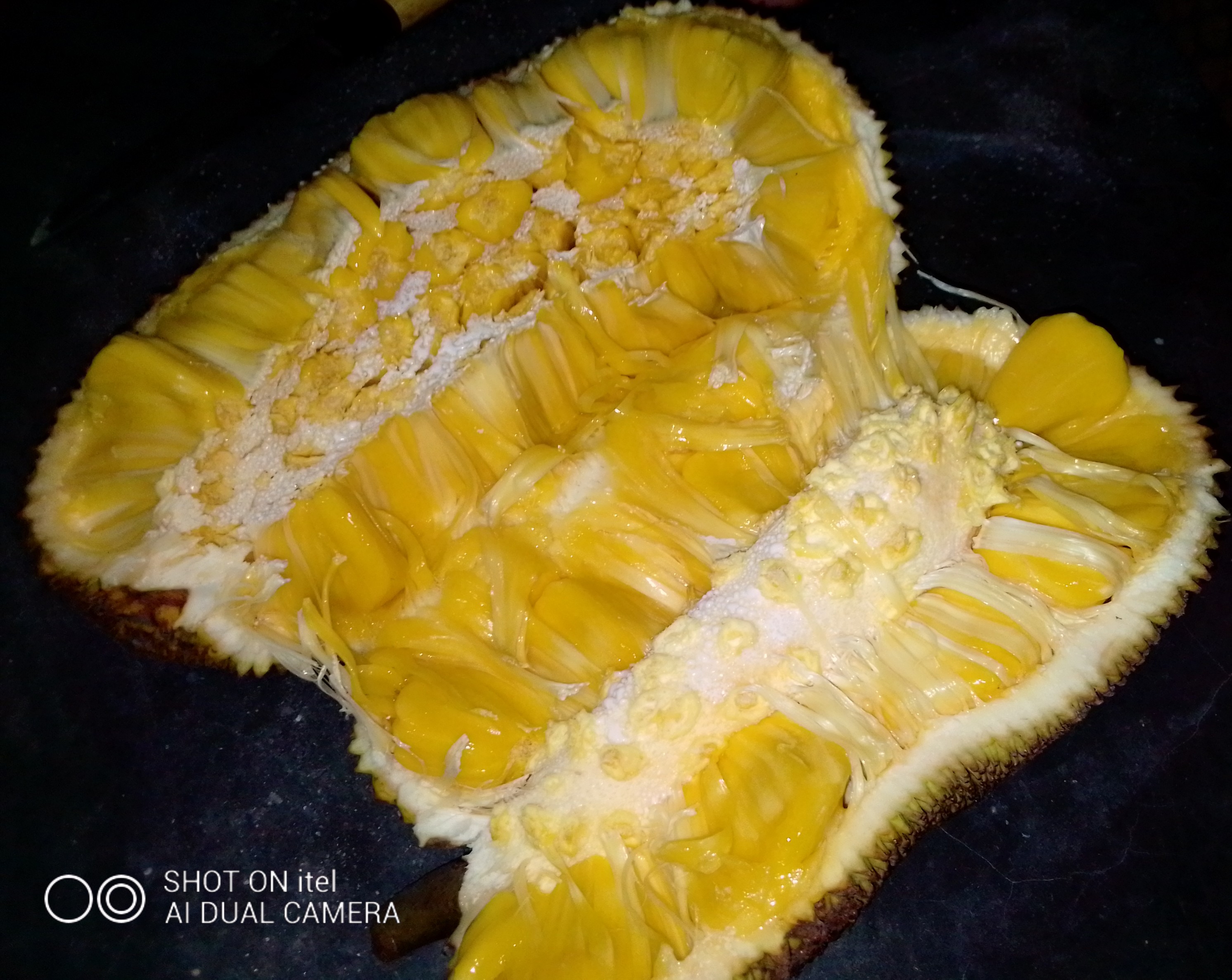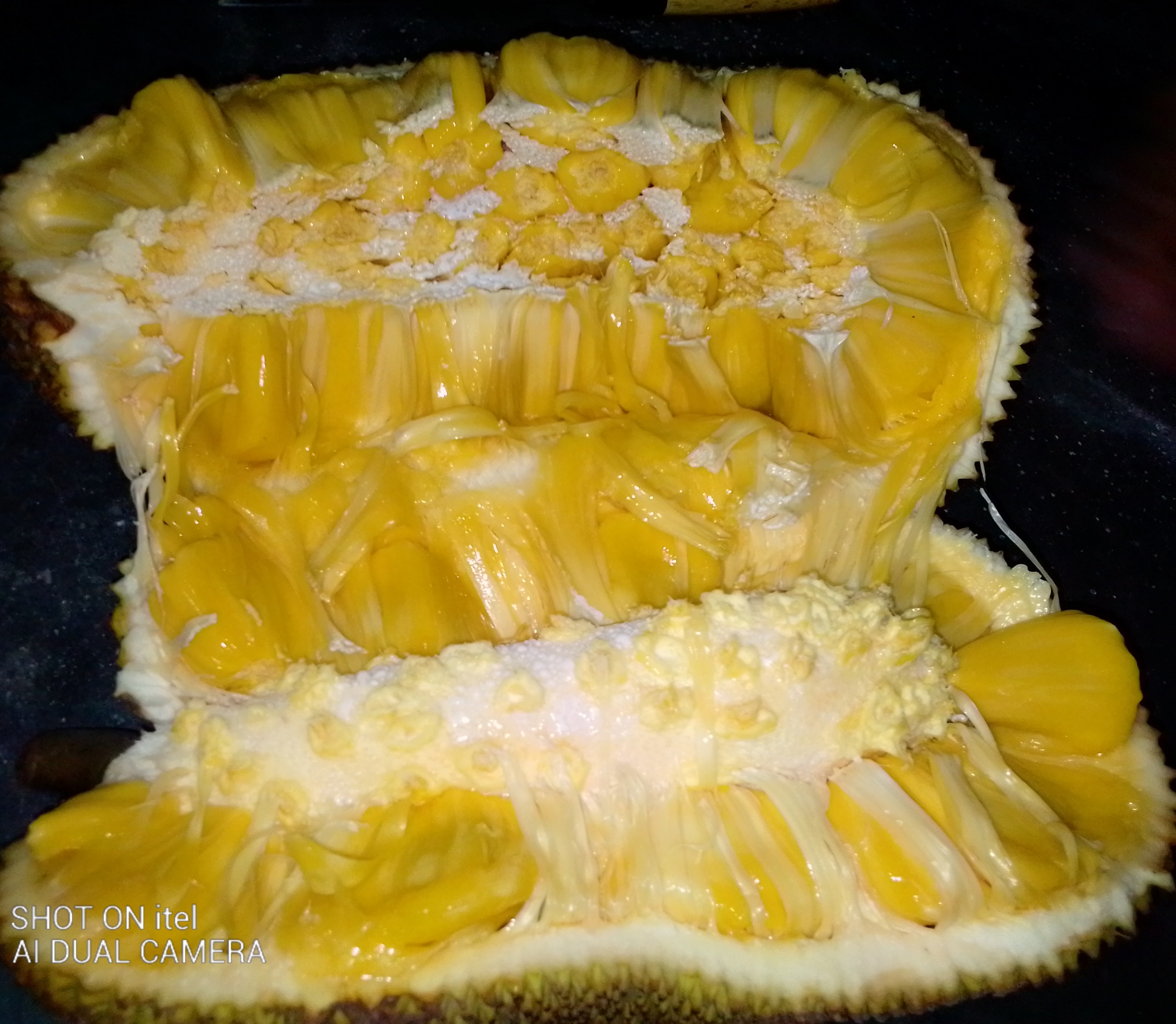 Yesterday afternoon, a big man came to my mess and told me that you are going to eat a jackfruit. We broke the jackfruit in the evening and took out the koas. Looked pretty pretty. Then we started eating, there were three of us in the room so all three of us ate The jackfruits were very sweet. I can't eat much jackfruit though I don't like playing a few koyas anymore But for the first time this year I ate jackfruit so I ate a lot of koai. The rest was eaten by my two younger brothers.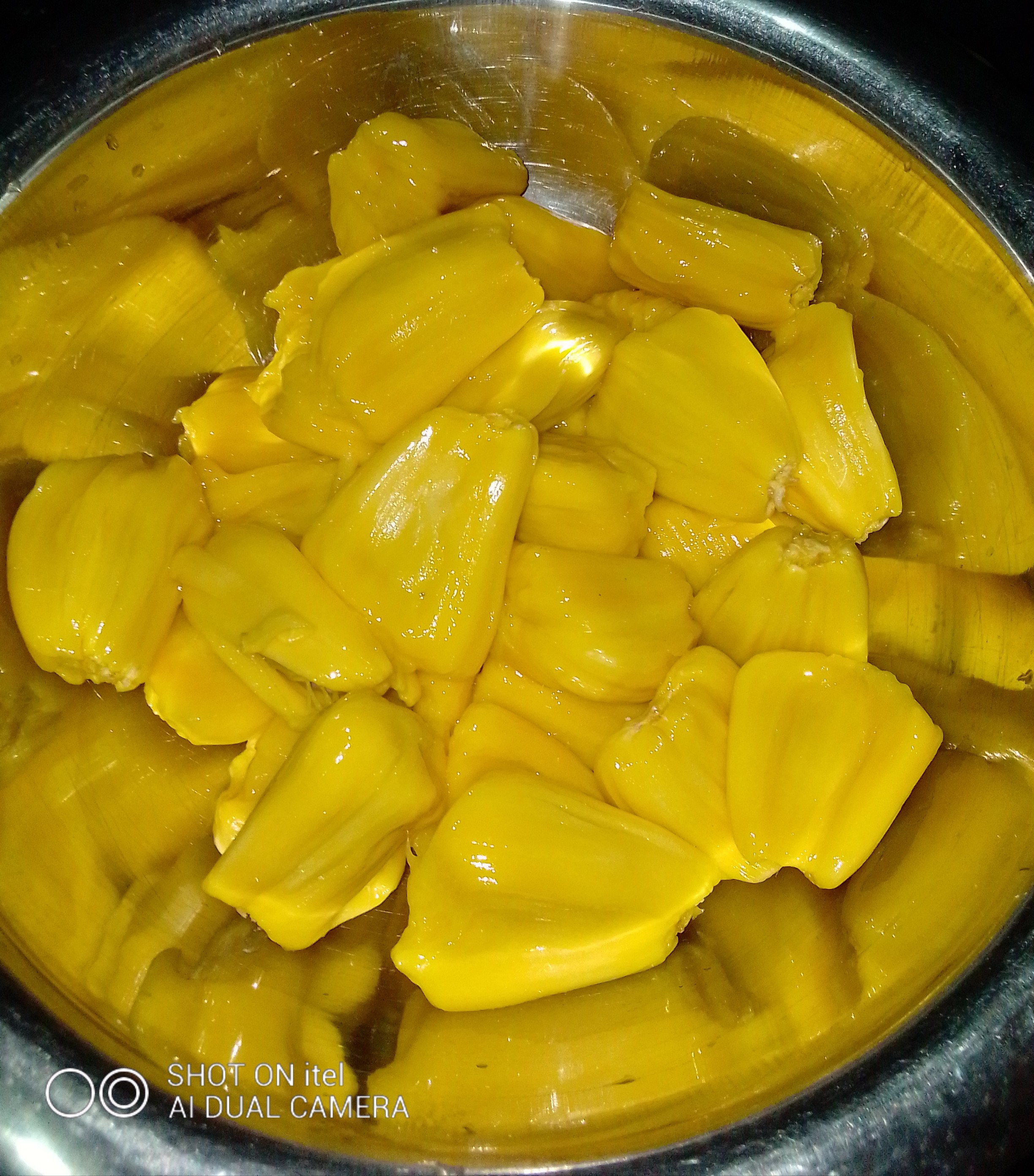 Although the size of the jackfruit was small, there were many koas inside it. We survived even after eating three. The eight pieces of jackfruit are also fun to cook and eat. Many times when I was at home, I used to fry them and eat them, it was quite fun. Anyway, for the first time this year, I got a lot of satisfaction by eating the national fruit. I hope those of you who have eaten jackfruit also like it. Everyone will be fine and healthy. See you again with a new post.
Many thanks to everyone for reading my post today.