I used a basic oatmeal peanut butter recipe and changed a few things. I left out the cup of brown sugar and added 1/4 cup of molasses. Instead of a cup of butter I used a cup of good old fashioned lard.
I blended sugar, molasses, peanut butter, and lard together until smooth. I added the eggs and blended until incorporated.
I mixed dry ingredients together, flour, oatmeal, salt, baking powder, and baking soda. Add chocolate chips and raisins
Add a couple cups of dry ingredients to the wet and mix and repeat or dump all the dry ingredients on top of the wet ingredients and mix with your hands 😂😂😂 My way 😎
Heat oven to 350 degrees and bake 15 minutes.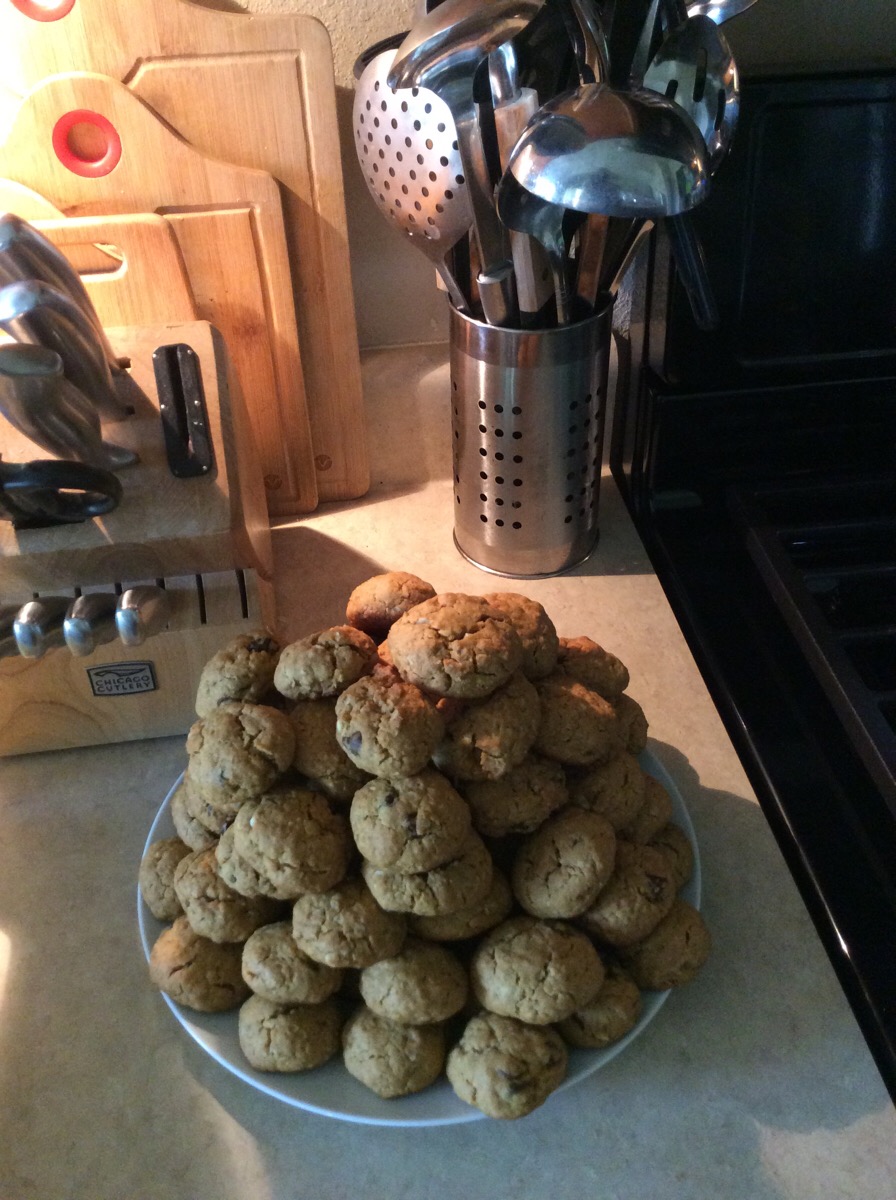 I'm on a keto diet but my husband is not, he mows the lawn, does dishes, and vacuums for cookies! I'd bake him cookies even if he was a slacker, I love him 😍🍪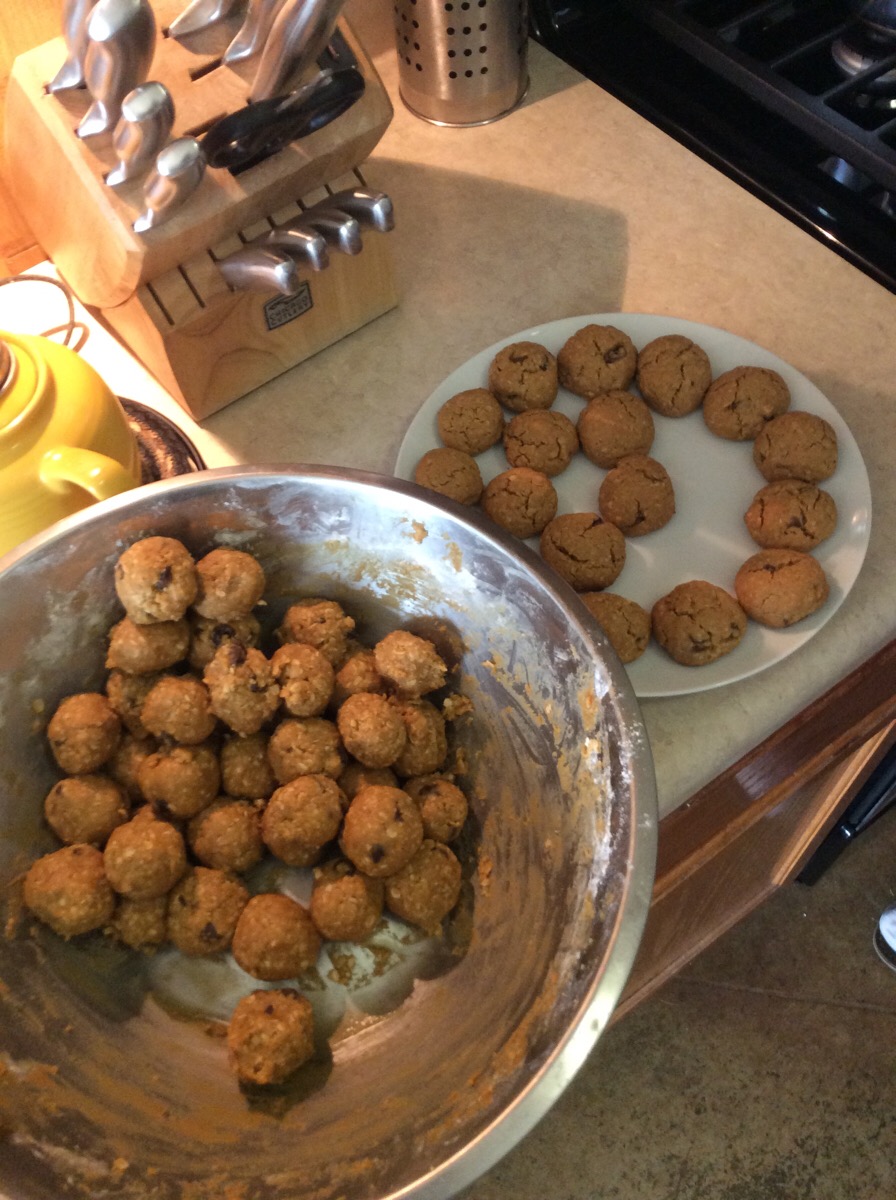 2 1/2 cups quick-cooking oats
2 cups all-purpose flour
1 cup of lard
1 cup of organic chunky peanut butter
1 cup granulated sugar
1/4 cup of molasses
2 eggs
1 tsp baking powder
1 tsp baking soda
1/4 teaspoon salt
1/2 cup of each, raisins and chocolate chips
Directions
Mix all dry ingredients together including chocolate chips and raisins.

Use a big bowl to mix wet ingredients together, sugar, molasses and lard first and then add eggs.

Roll into a ball and use a fork or your thumb to flatten the cookie out. I like leaving mine in a round ball.

Heat oven to 350°F

Bake for 12 or 15 minutes, depending on your preferences.