---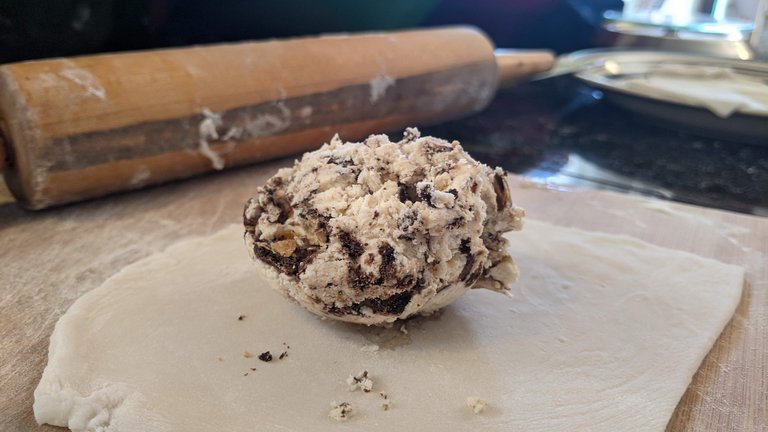 ---
Who doesn't love ice-cream mochi / mochi ice-cream or actually, who's never heard of it at all. It's like Asian fusion dessert. A Japanese style chewy dough balls stuff with ice cream. They meet at the perfect texture conjunction.
I always love them. I love mochi! I love ice-cream but when they combine, my love goes beyond the word l-o-v-e. Honestly, buying from a store is not that bad. They're not that expensive also. You can totally grab a box of 6 mochi ice-cream for about $5.99 or around that price.
Though, what if you can make it at home? A bunch of them, by that I really mean a bunch of them! - It's affordable, it's delicious and you know it's healthier because you can choose not to put any additives in the ingredients.
Oreo thins bites ice-cream
As it's your own recipe. Make it fun and make it the way you like it. I'm an Oreo fan so, my go to would always be Oreo so, Oreo it is. I have shared how to make homemade oreo ice-cream with just 3 ingredients yesterday on my post. If you'd like the whole thoughts and process on that, please check it out.
If not, here's the easier version. Make whipped cream, put in some sweeten condensed milk and your favorite topping which I use Oreo. #yummy! That you might need a few hours for it to be ready so, make sure you make it in advance.
The dough
This is also an easy peasy. You mix 150 grams of glutinous rice flour, 50 grams of sugar, and 200 ml water. Mix it well before putting into a microwave oven for 1,1, half and half a minute. Each time, make sure you pull it out and mix it well. The last time, you can see the dough already forms like this.
Prepare the kneading surface with some corn or potato starch to prevent any sticking. Make sure you sprinkle load tons or get headaches from it sticking everywhere. It's a pain in the butt!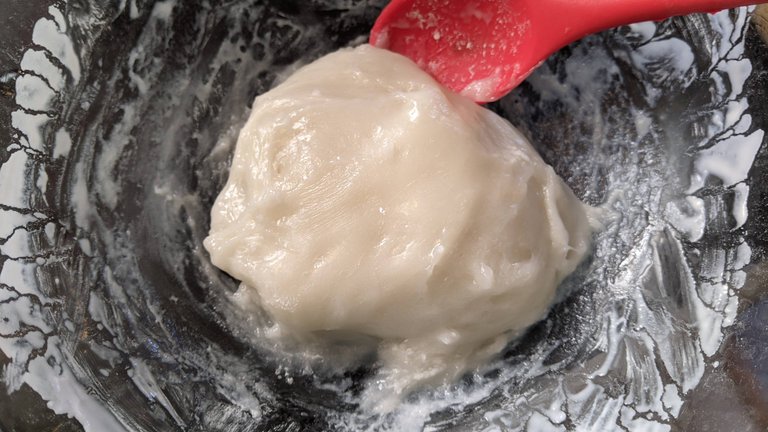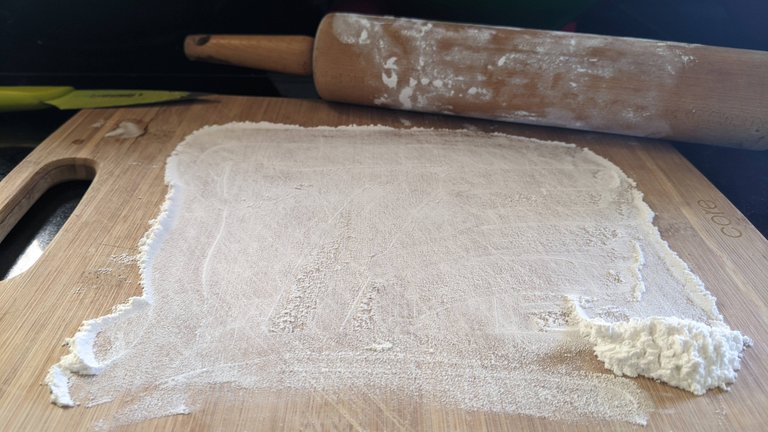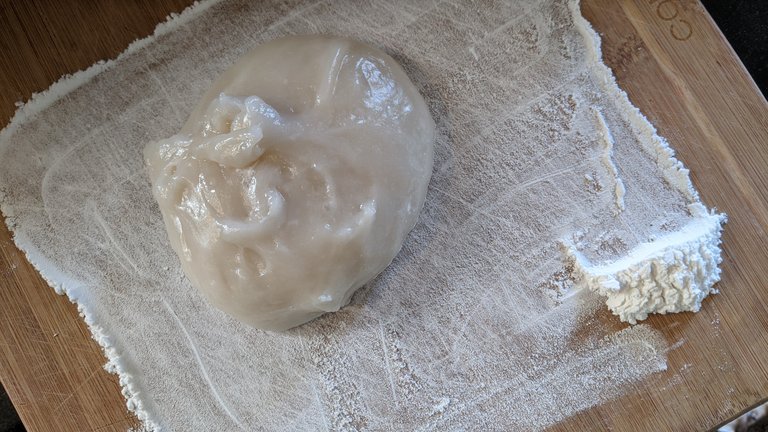 Make a very thin dough
As thin as you'd like. I love it super thin so I roll and roll and roll till I get it as thin as in the photo. cut it in to circle using a bowl or big cup is ideal as I always have a dough from the edge wasted too much every time.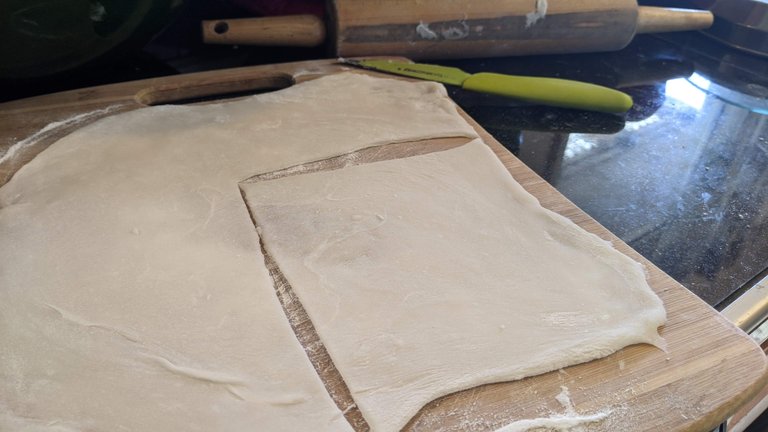 Scoop an ice-cream onto the dough
You can scoop it as almost big as the dough size itself so you don't have too much excess dough when closing the mochi ball. My homemade ice-cream is a bit crumble so it's a bit hard to form a ball shape which is the perfect shape for the dessert but I got it worked out anyways!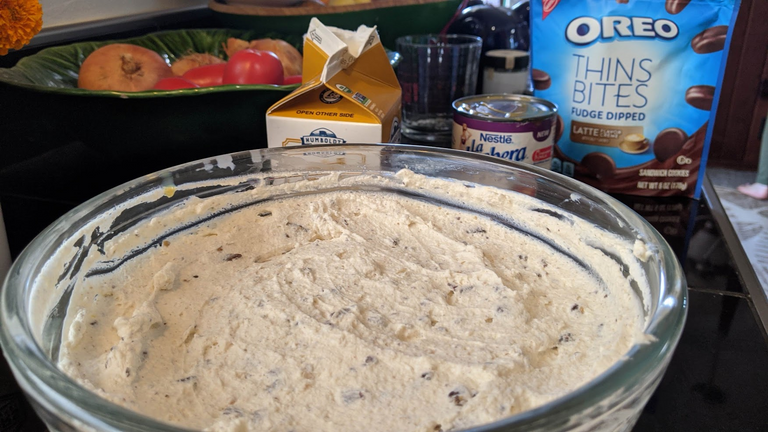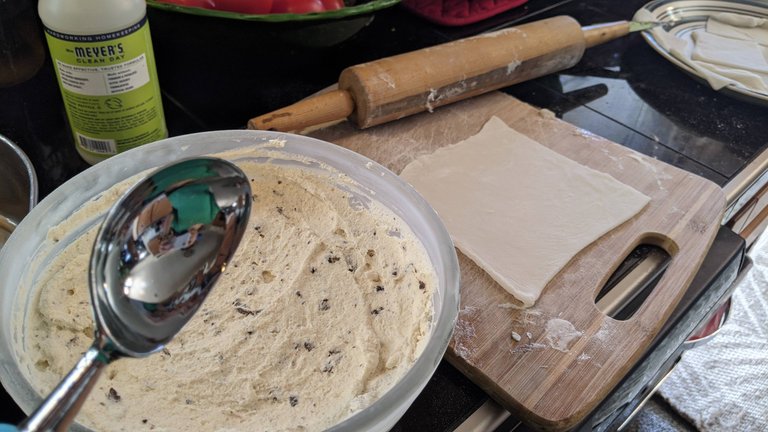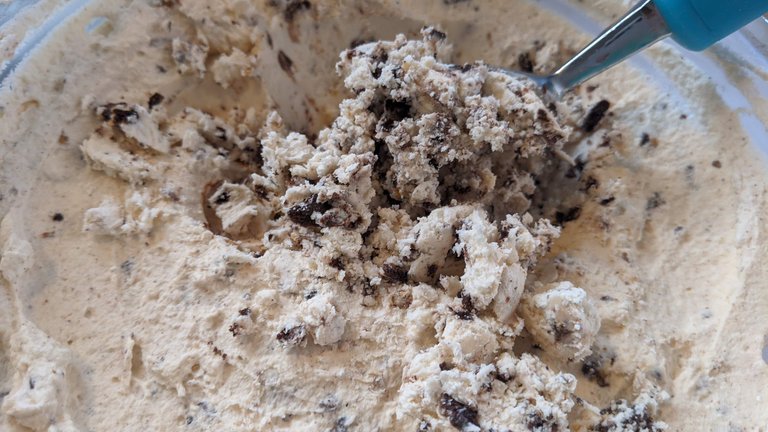 FYI
That's still too much of the dough compared to the scoop of ice-cream. So either make the ice-cream bigger or have the smaller dough. Wrap it tight and cut out the excess dough. Use your hand to form it perfectly the way you like it and..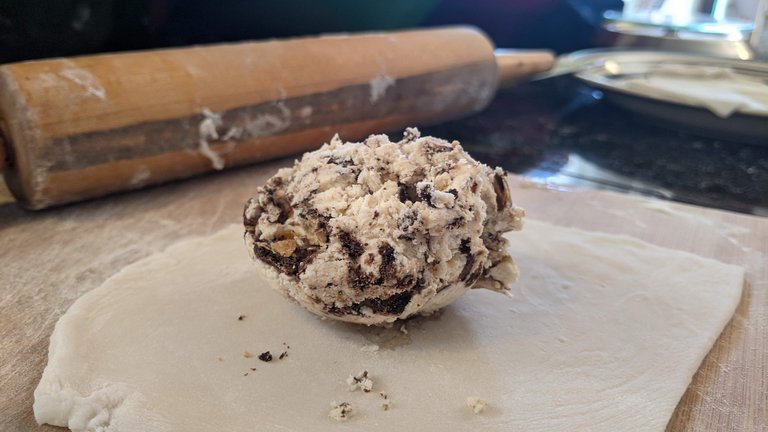 Tada!
I got my most perfect-looking mochi ice-cream in my life. First one ever but still, the best looking compared to other kinds of mochi I have been making these past weeks so, I'm so proud and excityyy!
This one is going to be my ASMR food prank so I put it back into my Oreo thins bites bag (which I opened from the bottom). Close the bag up and tada! ready for you to open normally but instead of some oreo bites inside, there's this giant good looking mochi inside. How fun!!!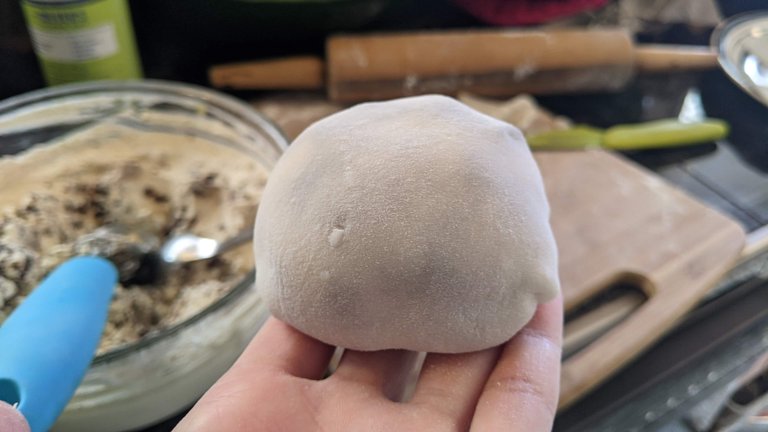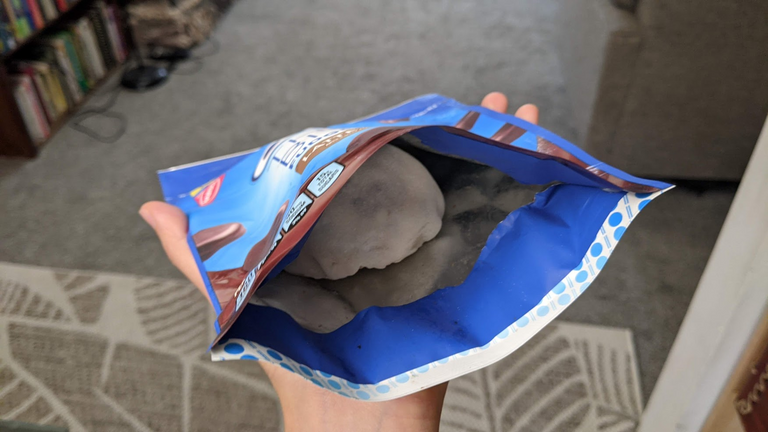 Best treat of the month!
Please try it at home. 100% deliciousness!!!