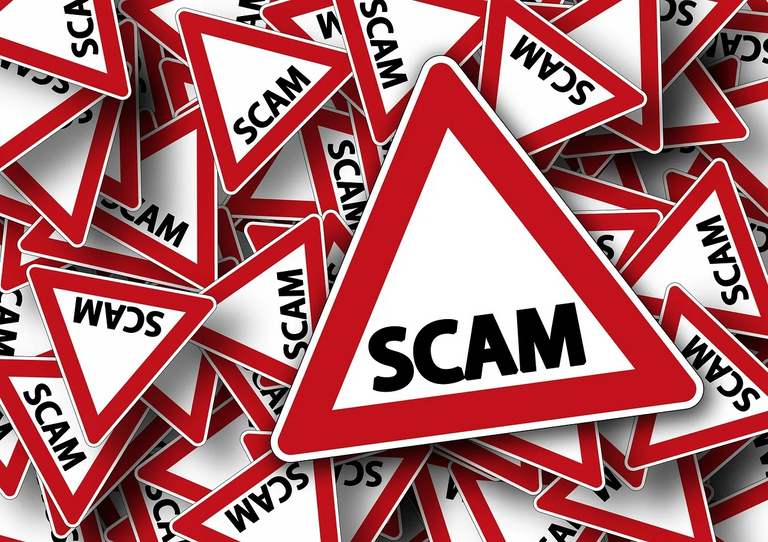 Image by pixabay
ATTENTION! HERE ARE LINKS TO SUSPECT SCAMMER PAGES. CLICK ON OWN RISK.
And once again someone has made it... probably exactly the same scammer as 2 years ago, scammed some users of our Blockchain. The procedure is as follows: In comments on Steem, Hive, and Blurt, different users write a comment that looks like this one to guide the user on a page
ACHTUNG! HIER SIND LINKS ZU VERDÄCHTIGEN SCAMMER SEITEN. KLICKEN AUF EIGENE GEFAHR.
Und mal wieder hat es jemand geschafft... vermutlich exakt der selbe Scammer wie vor 2 Jahren, einige Nutzer unserer Blockchain zu Betrügen. Die Vorgehensweise ist wie folgt: In Kommentaren auf Steem, Hive, und Blurt wird von verschiedenen Nutzern aus ein Kommentar verfasst, der so aussieht wie dieser um den Nutzer auf einer Seite zu führen:
---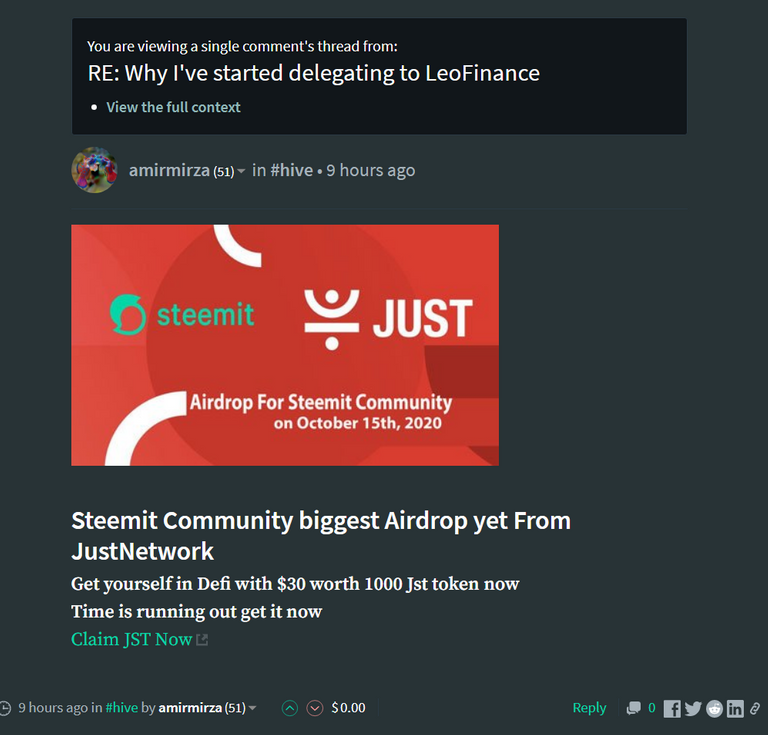 The "Claim JST Now" link is a link to bit.ly - a service that hides or shortens URLs. Clueless users simply click on it and land on the page. But with a little trick you can see the link behind the link. Just put a + behind the URL and you get an overview of the link:
Bei dem "Claim JST Now" Link handelt es sich um einen Link zu bit.ly - ein Service der URL's verstecken soll bzw. kürzen. Ahnungslose User klicken einfach drauf und landen auf der Seite. Mit einem kleinen Trick kann man aber den Link ansehen, der hinter dem Link steht. Einfach ein + hinter die URL packen und schon erhält man eine Übersicht des Links:
---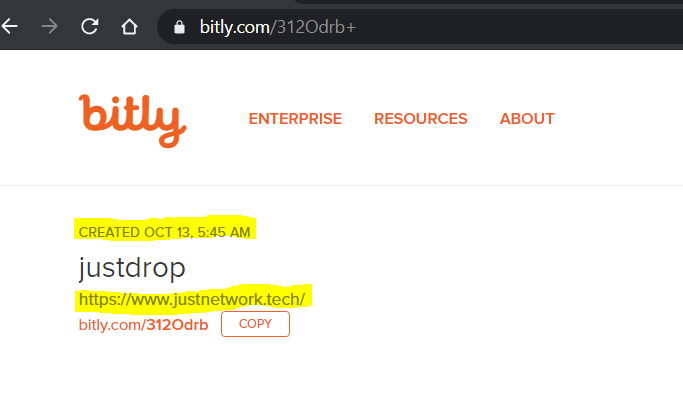 If you now follow the page ⚠️https://www.justnetwork.tech/, you will land on a landing page that promises to pick up an airdrop. Just like that. Here is something about being an active Steemit user with at least a reputation of 40+. Absolute bullshit.
The person who clicks on the "Claim Now" button next will land on a page that should be familiar to every Steem user.
Folgt man nun der Seite ⚠️https://www.justnetwork.tech/, landet man auf einer Landing-Page, die einem verspricht, einen Airdrop abzuholen. Einfach so. Hier steht etwas von, das man aktiver Steemit Nutzer sein sollte mit mindestens einer Reputation von 40+. Absoluter Bullshit.
Derjenige, der als nächstes auf den "Claim Now" Button klickt, landet auf einer Seite, die vielleicht jedem Nutzer von Steem vertraut sein sollte.
---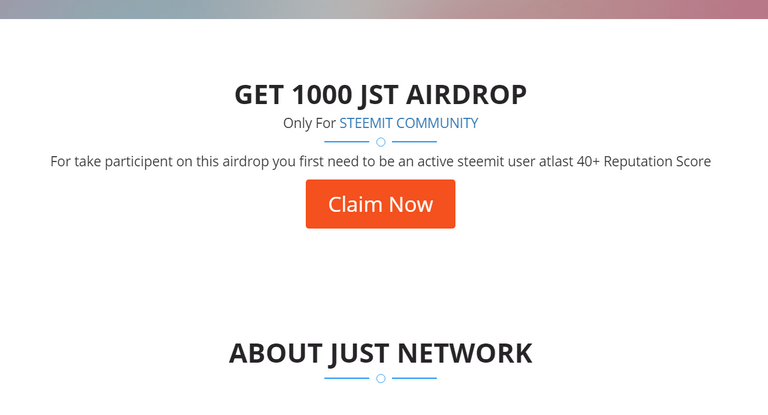 The next page ⚠️ https://justnetwork.my.id/ shows a page that looks like SteemConnect.There are two input fields - the username and the key. Here only the CSS from the original version of SteemConnect was copied and simply the styling of the original was used. The two input fields are simple text input fields - where the scammer in the background on the server saves the name and the entered Private Active Key (key for sending money) in plain text.
Auf der nächsten Seite ⚠️ https://justnetwork.my.id/ ist eine Seite dargestellt, die wie SteemConnect aussieht. Hier gibt es Zwei Eingabefelder - Einmal den Nutzernamen und einmal den Key. Hier wurde lediglich das CSS von der originalen Version von SteemConnect kopiert und einfach das Styling des Original verwendet. Die beiden Eingabefelder sind einfach und allein Text Eingabefelder - wo der Scammer im Hintergrund auf dem Server den Namen und den eingegebenen Private Active Key (Key zum versenden von Geldern) in Klartext abspeichert.
---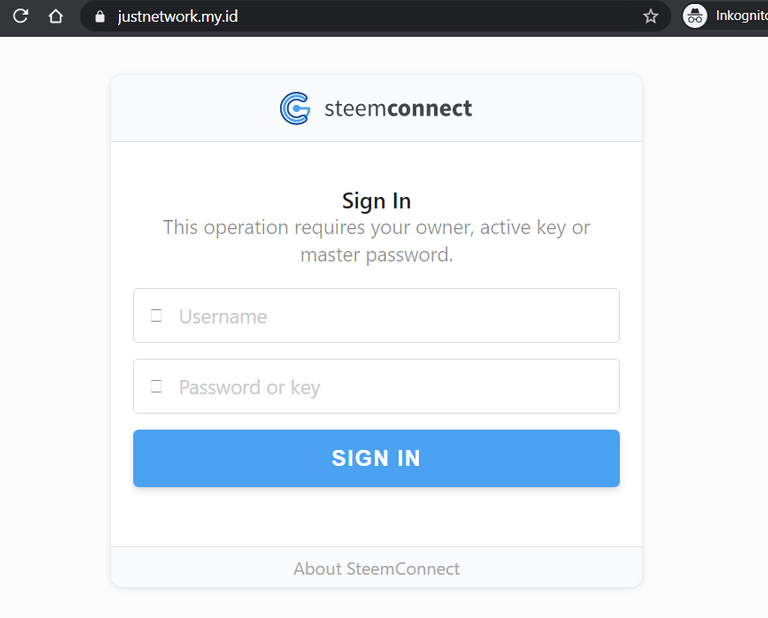 The interesting thing is, you can just leave the text field empty and just click on "SIGN IN" - then you'll be taken directly to the page where the user is led to believe that the airdrop will be successful. Perfidious at this point is that you won't get an airdrop here, but will be cheated of all the tokens on Hive, Steem and Blurt. (This is only the case if you did not change your keys in Steem times and the same keys are still the same on Hive and Blurt).
Das interessante ist, man kann das Textfeld einfach leerlassen und einfach auf "SIGN IN" klicken - dann landet man direkt auf der Seite, wo dem User vorgegaukelt wird, das der Airdrop erfolgreich sein wird. Perfide ist an diesem Zeitpunkt, das du hier keinen Airdrop bekommst, sondern um sämtliche Tokens auf Hive, Steem und Blurt betrogen wirst. (Dies ist nur der Fall, wenn du deine Keys zu Steem Zeiten nicht geändert hast und die selben Keys immernoch auf Hive und Blurt dieselben sind)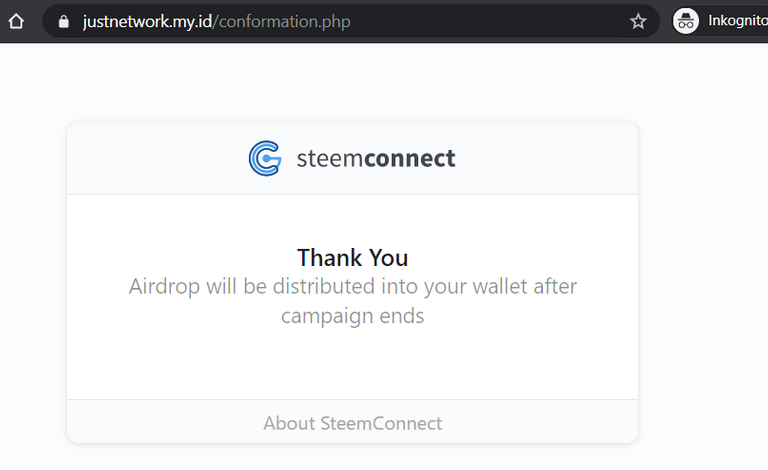 embarrassingly... the scammer cannot even spell the word "confirmation" correctly.
Peinlich... der Scammer kann nicht einmal das Wort "Confirmation" richtig schreiben.
---
So... please just pay attention where you enter your private keys. Unfortunately, some users have already fallen for such cheap scam sites several times. If in doubt, always inform twice or three times if such an airdrop is really correct and if necessary, just ask the community.
Also... passt bitte einfach auf, wo ihr eure Privaten Schlüssel eingebt. Leider sind schon einige Nutzer nun schon mehrfach auf solche billigen Scam Seiten reingefallen. Im Zweifel immer zweimal oder dreimal Informieren, ob so ein Airdrop tatsächlich korrekt ist und zur Not auch einfach in der Community nachfragen.
THANKS