Hello Hivers and hello CineTV community!
We are the Hive Music Video Foundation (HMVF for short.)
Right now we are a team of 3: @ravenmus1c and @indiebandguru and myself @solymi. We are looking for enthusiastic musicians and film makers who want to join our project.
The Idea behind our project and our roadmap can be reached on our BLOG.
You can read our introduction post by clicking on the link below:
This takes you to our roadmap
The TLDR version
we want to build a solid foundation for musicians and filmmakers in order to help them develop their music video projects.
We intend to fund these projects (fully or partially) with the power of the HIVE blockchain by earning rewards throughout the process and also using the possibility of Hive proposals.
1. Our Biggest Priority
This post is part of our program to create value by creating content on the hive blockchain. As we mentioned before we are looking to expand our team with content creators, film makers and musicians of course!
This project is way bigger than 3 people, all with limited time and resources. We want you! We want musicians and film makers to get on board. We can run multiple video productions on several locations on this planet but only if we grow our team.
Who are we looking for?
Anyone who is interested to be part of this experience of producing music videos for Hivean musicians. Of course it would be cool if you would have any prior experience but that is not a must. Whatever your skills may be, please talk about them we are sure we will find a role for you. We are looking for musicians, film makers, editors, 3d artists, marketing experts, content creators, streamers, writers, art directors and much more. Please do not be shy, let us build something together.
Without further ado let us talk about how to shoot your own music video on a budget.
---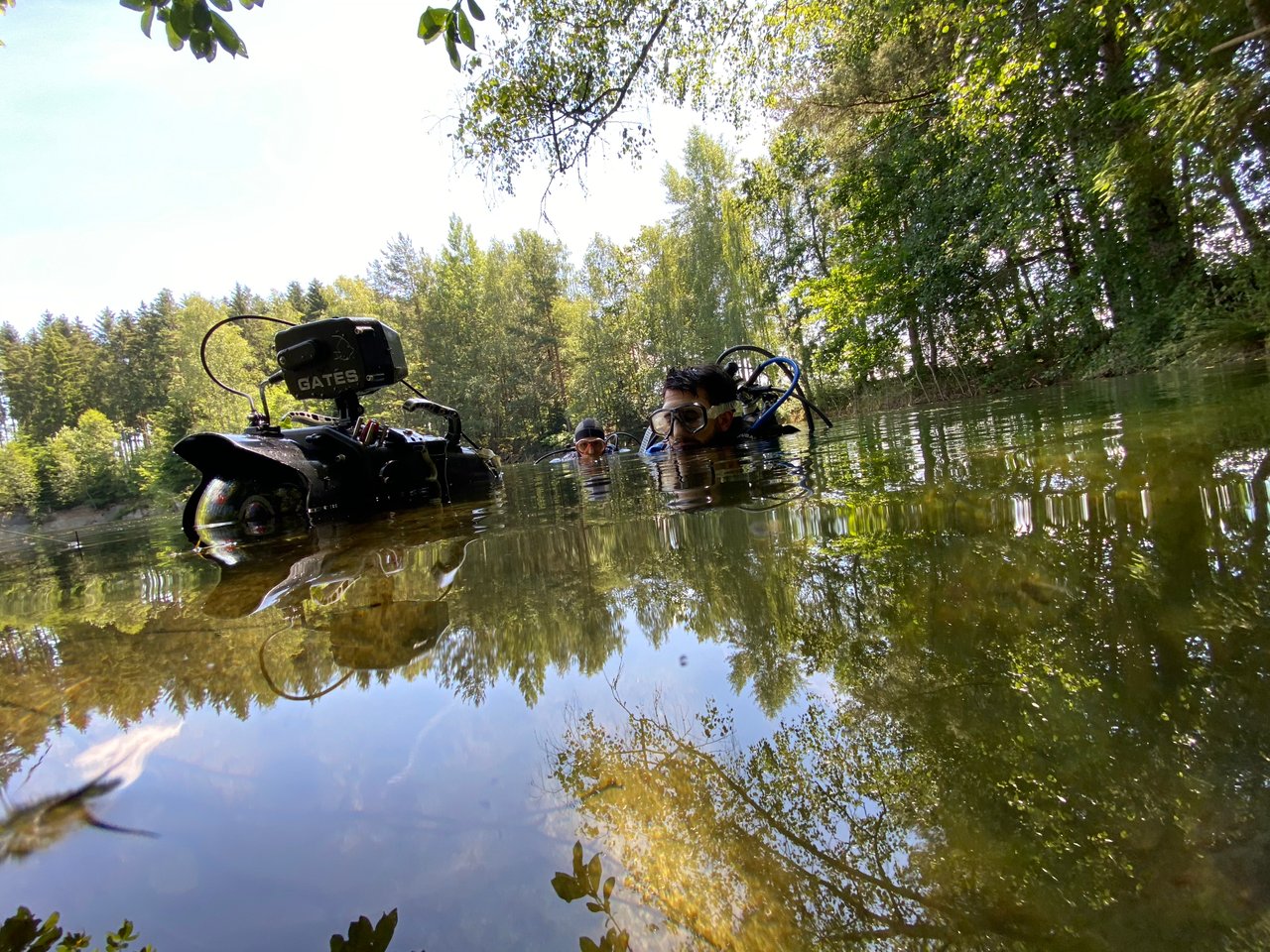 How to produce your own low budget music video and make it look good
Before you start producing a music video you will need one thing:
The Music!
Seems obvious but I just wanted to make sure we are on the same page here. Without the music you can produce footage of course but will it match the feel of the track? You need music to produce a music video! For our first roadmap project which is the music video for a new track specially produced for this occasion by @ravenmus1c the work is still in progress, but you can have a look behind the scenes by checking out @indiebandguru 's post about Ravens studio setup.

CLICK HERE for Ravens studio
As soon as the track is ready I will sit down and start to punch out some storyboards and look for a story that can be told with the music video. I want to go in the narrative line here and actually tell a story from the beginning to the end. Depending on the length of the track the feel of the music the background story provided by Raven I will come up with a script that is written matching the exact length of the track. This script has to be produceable. By produceable I mean that we have to stick to some ground rules while writing the script. I can't be building castles on the clouds if that is just not possible with the budget available. My story has to be as simple as possible to keep production cost as low as possible. We do not want to end up spending too much on certain things. If you want flying trucks and badass action with tons of explosions that is gonna cost you a significant amount of money.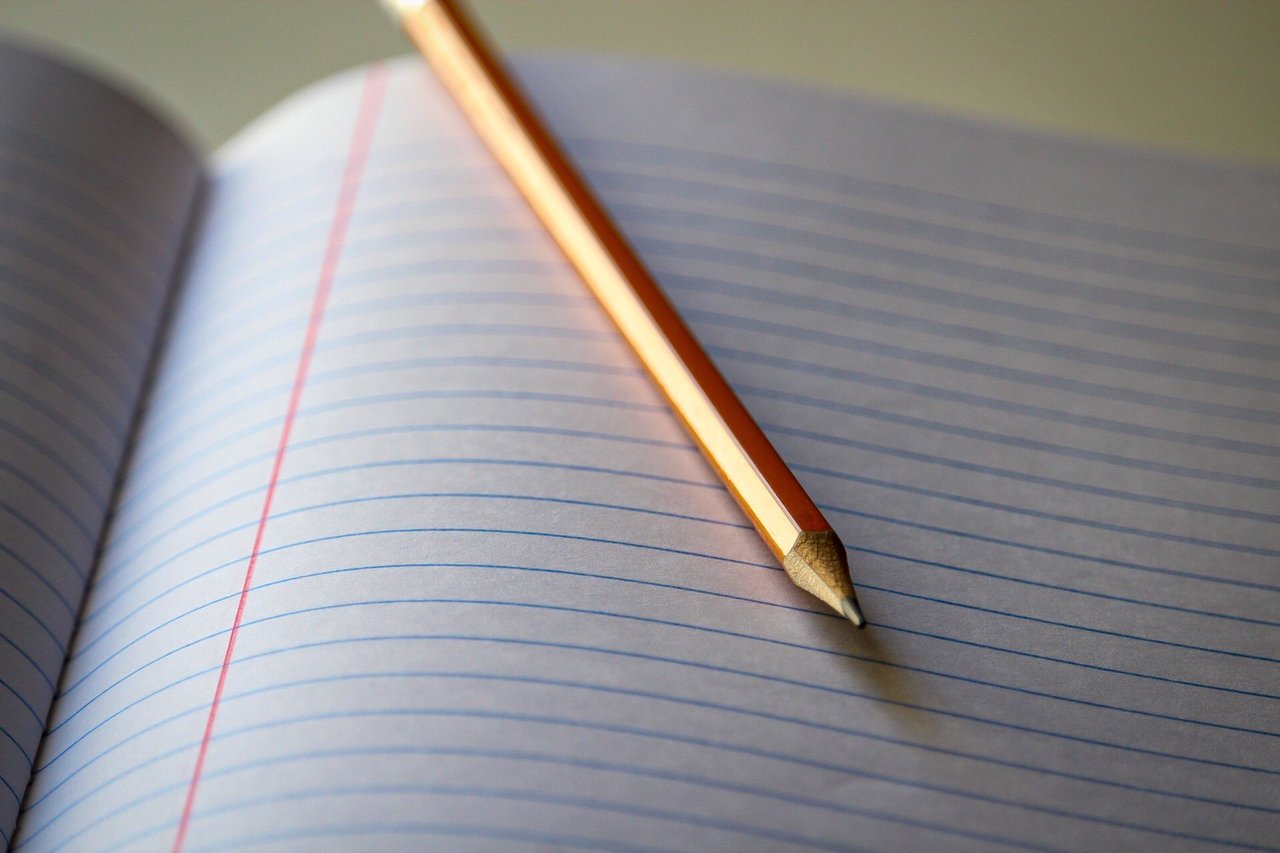 img source
The budget!
The next thing after you have your track is a tough decision. You will need to decide how much you can and are willing to spend to have your own music video.
According to our roadmap we will shoot the music video in the second quarter of 2023 so we still have plenty of time to decide on our budget and also can build the fund of HMVF to have a little HIVE and HBD. In an ideal world we will have all travel and accomodation costs covered by creating content on a regular basis and growing our team here on HIVE.
Regardless of the track and look and feel I will be producing the full video in surroundings where I can provide existing infrastructure to shoot any movie production. My experience and contacts will help achieve this.
I have secured a collaboration with @rhzm who is a friend for a long time now. He came to the hive blockchain playing Splinterlands and was invited by me. He is also a gaffer and sometimes my boss. He owns a rental company for light equipment and also has a truck where he can load that equipment and bring it to set. And the best news is that he is willing to accept HBD as a payment. This is an absolute win for all of us since we can pay for a big chunk of our budget in a layer 1 stable coin and it doesn't need to leave the hive ecosystem. The fact that we get 20% APR on HBD savings makes this even more attractive.
Thank you again Ben for being amazing! Thanks for letting me crash at your couch every time I go to film on a wedding.
The below pic shows what amazing work can be done with a professional gaffer and neat equipment.
Photo Credit Anna Hadaier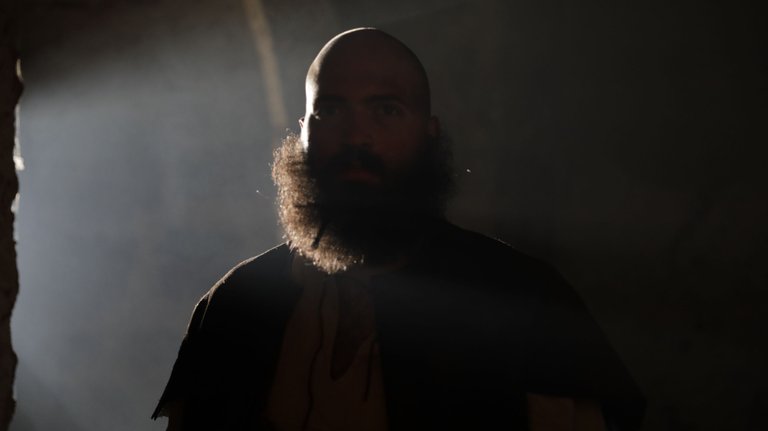 Let's get back to budgeting.
Build a crew
Depending on how complex the project is you will need a crew to film the video. I want to keep the crew as small as possible but we still do need a minimum number of people who need to put in a big chunk of their time, and either have to be compensated for it or give it for free for the growth of the HMVF.
Let me explain, as a film director I can easily bill at least 2000 € even if I never shot anything before. If you go to the music video niche and you hire a director you still will pay anything between 600 and 1200 in euros per day. This service of course is provided by me and I will not take any payment neither from the fund nor from Raven to create her music video. My payment is the actual Video itself. I can use it for my directors showreel that needs to grow. The time I invest is exchanged for a ready made product where I can sign my name underneath. If I can even secure a production credit that is even better. For me the invested time is also an investment in the future where the music video could be one of the reasons I get a job offered as a director.
In fact everyone involved in the project will provide a lot of their time for free for the video to become reality. This is not ideal but this is how we can spend more funds on making the movie awesome.
Now to the infrastructure: I can provide a production office location and accommodation for a team size from 6 till up to 25 or even 50 people. It all depends on how much we can spend on accommodation. We have space for 8 people without having to spend a single dime. I am trying to secure even more free beds but for now these are the secured spots.
My connections around the location are good enough that I can secure cheap accommodation for every crew member. Depending on budget we can go posh and live in a 6 Bedroom Villa and cost will still be moderate since we are in Hungary, it is off season and hotels and airbnbs are empty. This gives us a good start to have good deals since their rooms would be anyways empty at that time. We even might find some that are willing to accept HIVE or HBD. I am working on this one.
Feed the crew!
The only thing that is a real money eater is food. Depending on crew size you will have to budget what and how much we eat. Crew members will have allergies and food intolerances so always count an extra budget for the gluten free and anti allergic stuff. Since everyone on a movie set is doing actual hard work you need to provide food that is enough to cover all needs. Everyone has to be happy about the food! This is super important since a lot of music video productions work with a crew they can not pay, so the least and minimum you have to provide is a good experience on set. That involves offering good food, and healthy food, and unhealthy food, and meeting the wishes of special crew like talents and extras etc.
You need a daily budget for each crew member and normally the local food vendor or the farmer on the market will not take your HBD. So this is potentially money that has to leave the HIVE ecosystem or we find a few partners to accept crypto for their services.
I am already working on this part and hope to secure a few partnerships in the next couple months.
Since we are in Hungary and I have some contacts around Lake Balaton there will be a lot of things we can do without paying for it. Food is not such a thing. However if we do it right there is plenty of money to be saved.
Transport the crew
Wherever you shoot you need to get there you need a budget for that too. I am hereby talking serious budget.
I have to travel to the lake with my car but I also can take 2 extra crew with me so that is already transport for 4. (My wife will probably come with since she will be responsible for styling and makeup if it is in the budget) The car has to be filled with gas and we know that is not cheap these days. However for us it is the most low budget way to get there from Vienna.
Raven will have to travel from Germany and probably she will take someone with her. If taking the train or driving or flying she somehow has to come to Hungary this will cost money. Depending on our budget we will see how we get the to the lake.
Ben has to drive his truck from Salzburg to the lake and will actively have to drive it when we already are on location as well. I don't know of any gas stations accepting HBD so far so this will have to exit the hive ecosystem or has to be secured over other means of funding.
The burning of gasoline is not over when we are in Hungary but thankfully most of the shooting locations can be reached within a 20 kilometer radius so we will have short transports and less consumption of fuel.
Some of the locations are even in walking distance meaning the crew can just go there and the equipment is driven with only 1 or 2 cars. The less you need to travel the better of course.
Secure a location
This is where it gets really interesting. I am right now in talks with quite a few people that can provide us with a location to shoot at or in, and of course we have several locations we can just use for free.
Before anything gets shot there must be a set location where you shoot.
You have one major decision you need to make:
Do you want to shoot your video in a studio or on an actual location(s)?
If you decide to shoot in a studio you will have more control over light and weather conditions but you will also have to think about building a set or using different backgrounds and build something from scratch. This gives you extra cost in preparation and you need an actual set decorator with team, unless you want to shoot in a completely empty studio.
If you shoot on location you will have to find the perfect location or locations and talk with the respective owners about under what conditions you can shoot. Thankfully we have a solution for everything given the fact that I have a bunch of contacts already for several possible locations. This will keep costs low which is a good thing considering we want to produce our video with the least amount of expenses.
Depending on the script we will choose one or more locations.
---
in our next post we will further go into budgeting and I will try to outline more of our projects actual budget
We still need help!
If you are a film maker and or a musician or a graphic designer, or just someone who wants to shoot a music video with us: CONTACT US! We have a collaborative discord server: https://discord.gg/m9m2j3cC
Help us with a reblog and an upvote! This is self explanatory we want to produce a video and we need all the help we can get! Share like and comment! Make some Buzzz