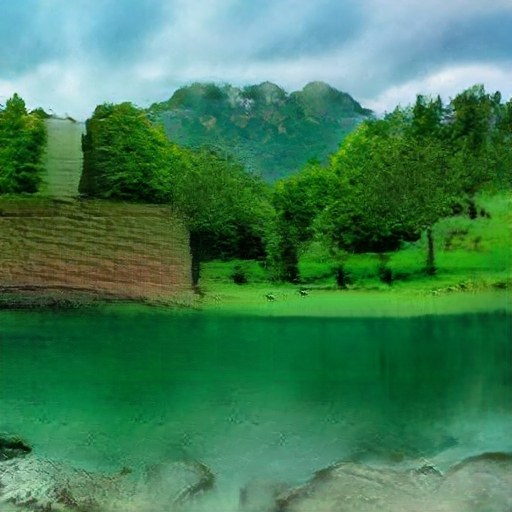 Hello and welcome back. Today is Thursday, and I'm looking for photos or images that contains the color green and turquoise to share with you for the color challenge.
Besides my own personal photos, I also design digital images in various online digital drawing programs.

Bomomo
In working with Bomomo to produce abstract images, I've been able to produce some unique digital drawings. Since I never know what the tools will display, I'm always surprised at the various objects. While each tool provides a set of specific patterns with varying colors that change, some tools give me specific drawings, such as circles and cylinders. Not always can I get the color I want for that day.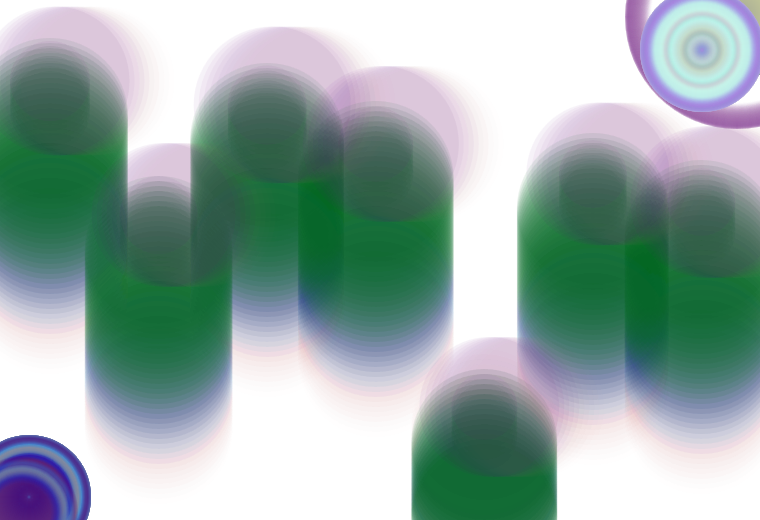 Since the majority of the colors in the abstract image is green, I decided to share it for today's color challenge.

APOPHYSIS 2.09
The digital image I want to share today that I created is from Apophysis 2.09 Fractal Rendering. This program helps me create beautiful fractals. As I previously stated, a fractal is an image created utilizing mathematical coordinates. The program provides a grid that contains triangles. I move the coordinates around on the grid, and they produce varied images.
After designing my fractal, the next step is to render the flames. This procedure saves the image.
For the fractal design in this drawing, I selected the circle transform tool. I try to give my fractal drawings a name if I can clearly identify it. Often, I just decide not to name it. I think is one of those times.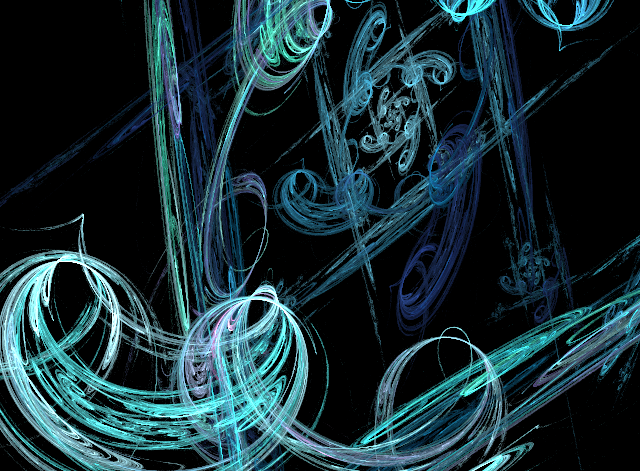 Nvidia Gaugan AI Digital Drawing Program
I've been working with the Nvidia Gaugan AI Digital Drawing program for over two years now. The program interprets those brushstrokes and produces digital images. The brushstrokes represent features such as grass, trees, flowers, mud, bridges, houses, walls, water and seas, river, sky, clouds, and mountains.
Below are a few of my digital drawings from Nvidia AI.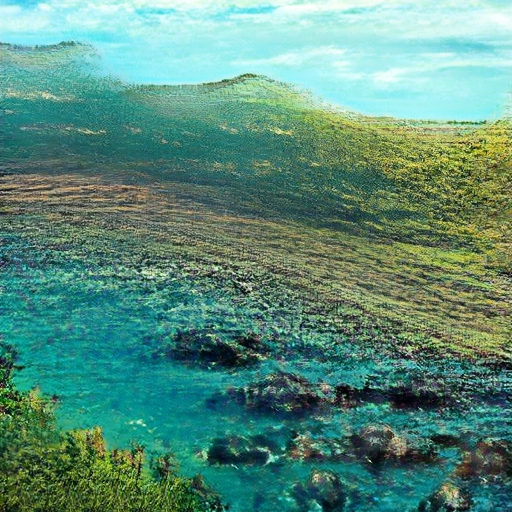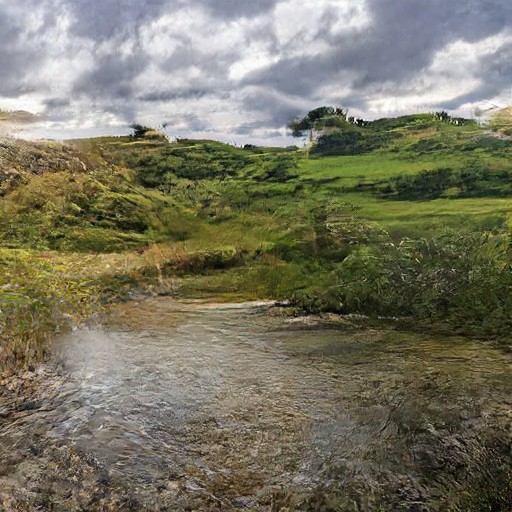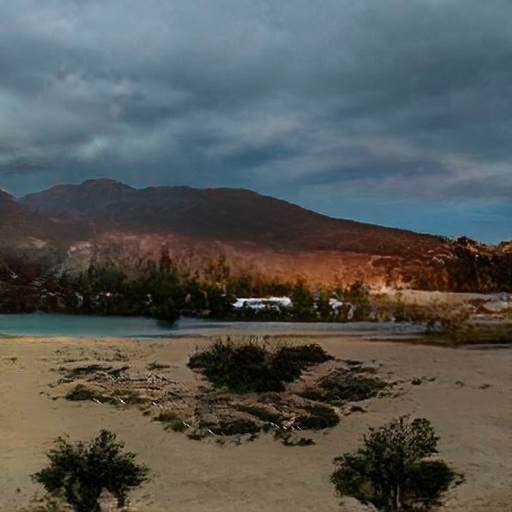 I hope you like my Thursday green and turquoise color images. If you'd like to learn about any of the program I use, just let me know.
Also, if you'd like to join in the daily Color Challenge, then check out the details below and in the Color Challenge Community.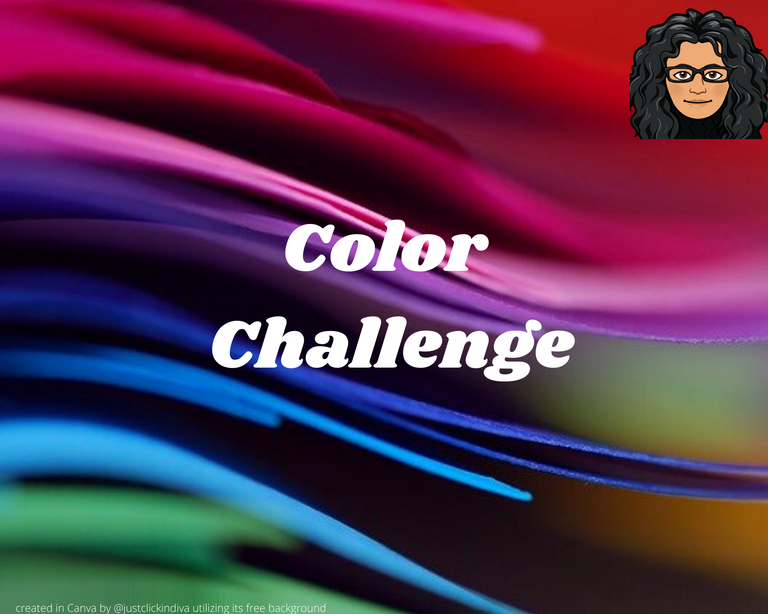 Image created in Canva utilizing its free bckgrnd w/free image by 512893 at Pixabay
The Color Challenge Community is a great place that allows you to post twice a day images in your collection that represent the assigned colors for each day of the week. On the Community page, you'll find the days with the corresponding colors in case you decided to participate.
Your colorful photos and artworks are welcome!
Weekly challenges with colors of your world.
Collaboration, common creations, lots of fun!
Daily colors (recommendation only):
#Monday: Red, brown, earth colors
#Tuesday: Orange, bronze, fiery colors
#Friday: Blue, silver, white
RULES
| What is Color Challenge | It is a photography contest based on photos that include pre-determined colors for different days of the week |
| --- | --- |
| Who created the challenge? | @kalemandra utilizing the hashtag #colorchallenge |
| What type of contest is it? | This a daily Challenge whereby you submit your photos that match the assigned colors for a particular day of the week |
| What are the rules? | 1. only original photos/art/digitalart! |
| | 2. Only new, unpublished photos/art! |
| | 3. Inspired by other artists, artworks and collaboration with others is OK! |
| | 4. Cross-posting is welcome! |
| | 5. Post only good quality photos! in the ColorChallenge COmmunity; |
| | 6. Describe your photos/art with some sentences. Do not post only pictures! |
| | 7. @kalemandra suggests you be patient and kind with each other!; and that you do not spam! |
| | 8. You can submit a maximum of 2 good quality posts per day! |

@flaxz initiative @iamalivechallenge: (Created a Color Challenge post for my blog this day)

Thanks,
@justclickindiva
Happy rest of the week everyone with whatever your endeavors.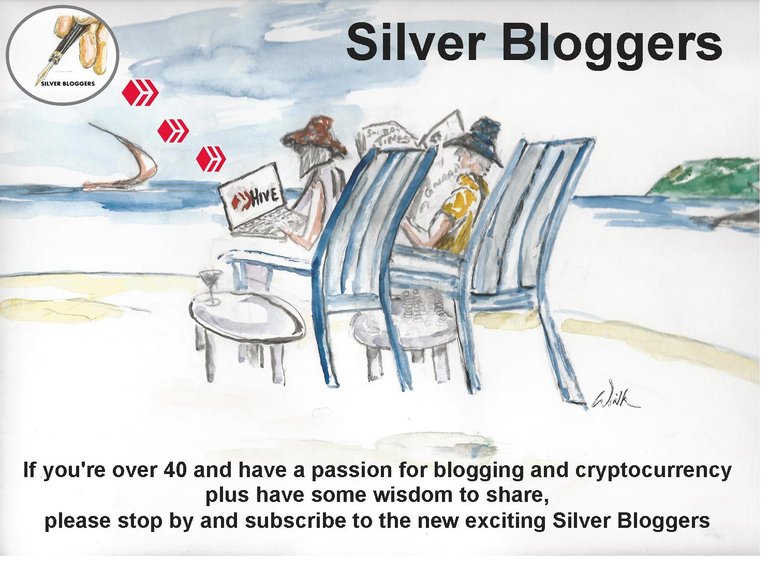 SOURCES:
a) JustClickindiva's Footer created in Canva utilizing its free background and images used with permission from discord admins.
b) Unless otherwise noted, all photos taken by me with my (i) Samsung Galaxy 10" Tablet, (ii) Samsung Phone, & (iii) FUJI FinePix S3380 - 14 Mega Pixels Digital Camera
c) Purple Butterfly part of purchased set of Spiritual Clip Art for my Personal Use
d) All Community logos, banners, page dividers used with permission of Discord Channel admins.
e) Ladies of Hive banner used with permission of and in accordance with the admin's guidelines.
f) Thumbnail Image created by me in Nvidia Gaugan Artificial Intelligence Program.

Your Personal Terminal Discord Invite