PCR tests have become the litmus test for determining how much freedom you have in some places. Even without this test, you're freedoms have been suspended in many ways. You only have privileges that the state grants and takes away. Rights are made into an illusion by the state.
The inventor of the PCR tests declared them unreliable to diagnose. But what do we have in 2020? PCR tests being used to diagnose. If you test positive for SARS-CoV-2, you are deemed to be an infected person, an asymptomatic, who is likely spreading the virus through your very existence among others.
PCR tests amplify genetic material and blow it up to make it able to produce a result in a test. You could have trace amounts that don't make you sick or infectious, but that doesn't matter to those who want to quarantine you for testing positive. THe tests also produces a large amount of false positives.
Now, not everyone is treated equally. Sports players for instance recently tested positive then negative after taking the test shortly after. That might not seem like a big deal. But it is, since all 77 people who tested positive one day where tested negative another.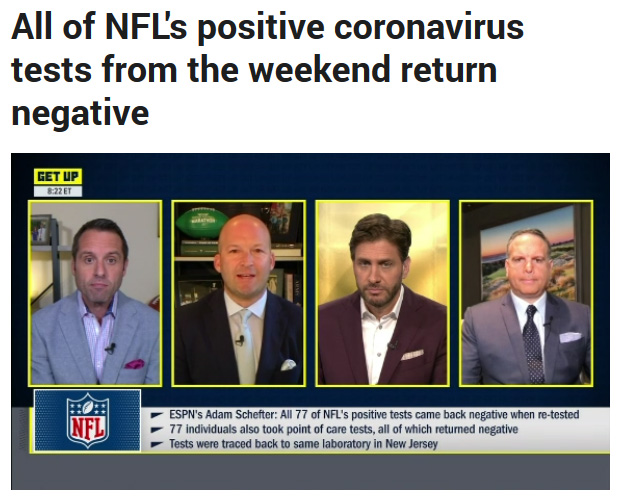 https://www.espn.com/nfl/story/_/id/29729892/source-all-77-nfl-positive-tests-return-negative
Of the 77 people, 100% tested positive, then 100% tested negative.
Think about that. They would have all have to be infected on the exact same day and then had no more traces of the virus at exactly the same time for the tests to return negative after positive the first time. Possible? Maybe. Likely? No. It's more proof of the false positive and inaccuracy of using the PCR test.
If you have some SARS-CoV-2, you have some alleged virus. It's genetic material, but is it a virus? They never isolated the virus. They can't make the truthful claim the genetic material is the virus. But, you will still be diagnosed as a COVID-19 infected person. Even though the PCR tests can't be used to diagnose an illness, they are.
People test positive, but aren't sick, yet the assumption is that they are, and that they are infectious. It's all a crock of shit. They are only positive for some genetic material, in some amount, possibly small, that isn't even proven to be a virus, nor does that prove they have an illness.