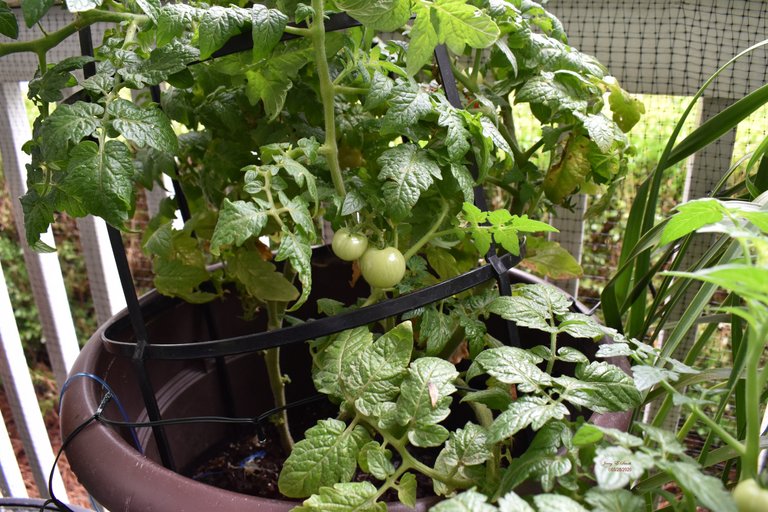 ↑This was my tomatoes on May 28, situated in the center of the outside east facing rail of my little deck↑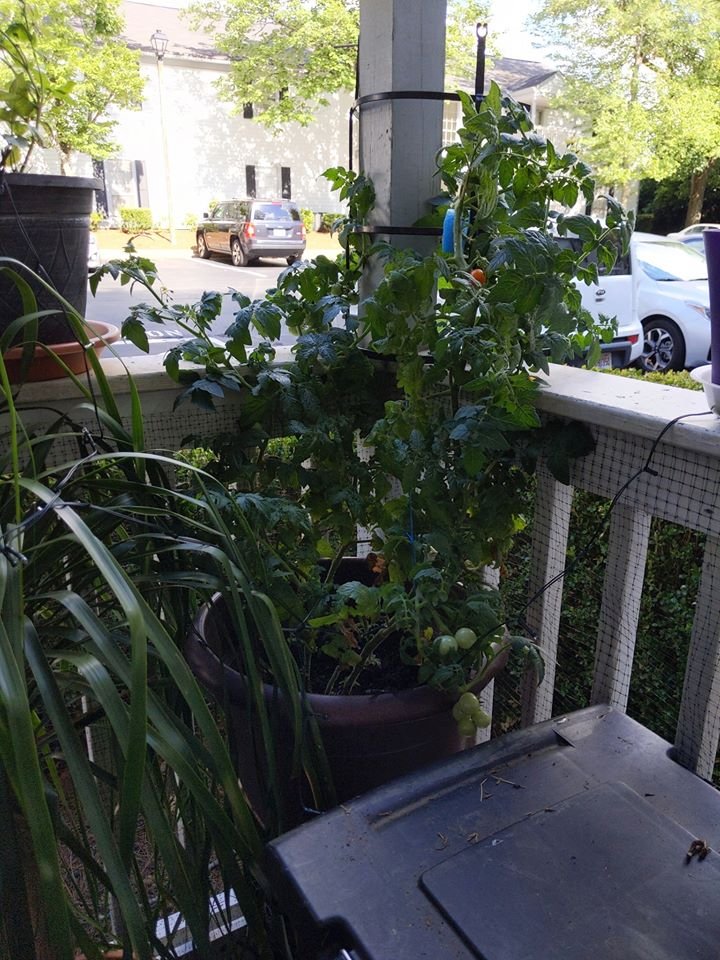 So just a little while ago, I laboriously moved things around so that they could go in the corner, where I hope they will get just as much morning sun but more afternoon sun as well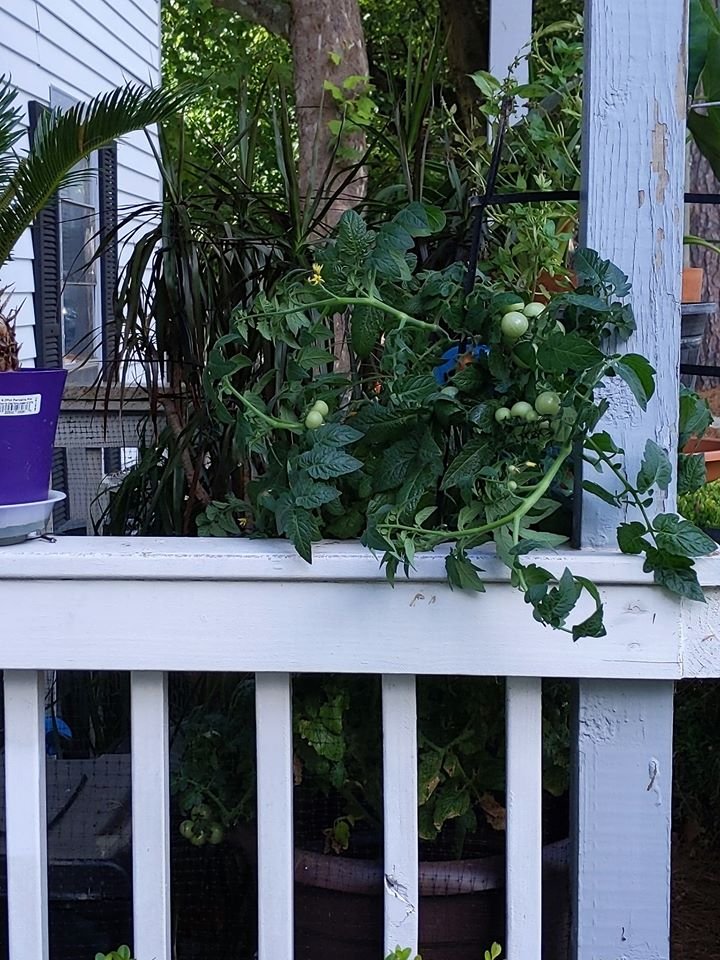 Seen from the outside, facing north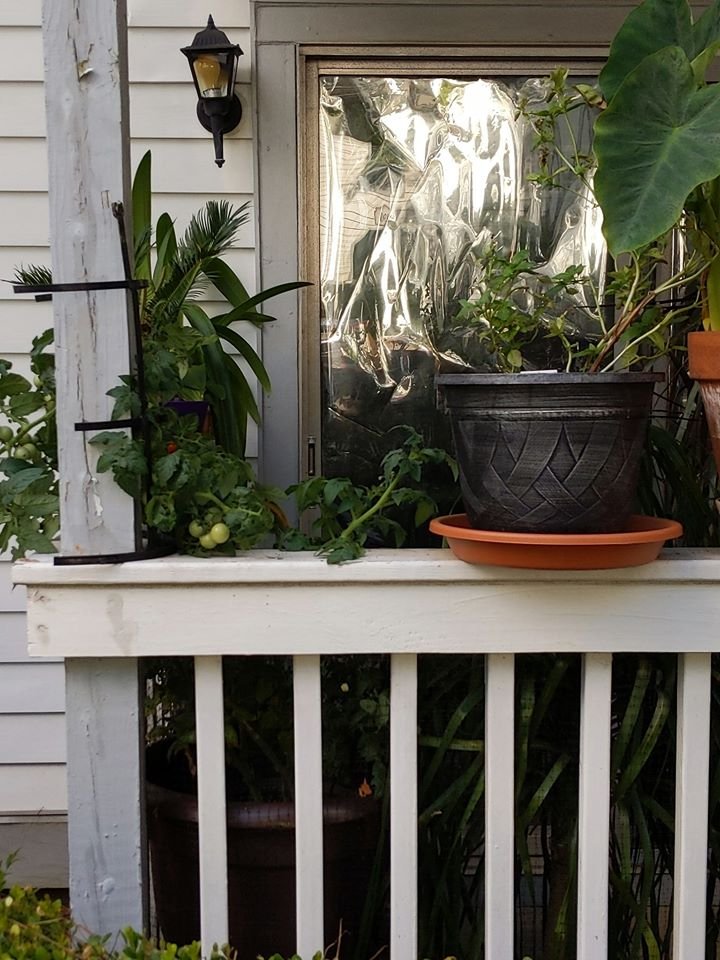 Another view, this one obviously facing the west/towards the building
I tacked that black plastic thing to the post, and have the plants both draped over,
tied to it and in one case used a small piece of plastic "pool noodle' to
pad it where it was lying across the plastic.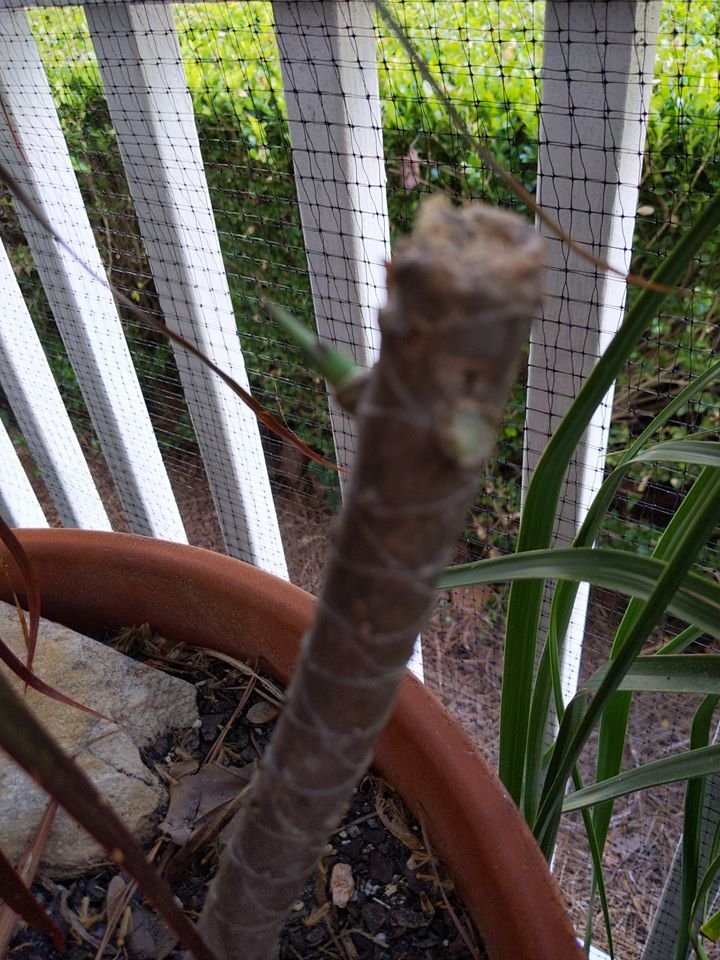 Not too long ago, I pruned the tall limbs of my Draceana Japonica, gave away the cuttings to be rooted.
Now you can see new shoots on the old stalks.
I started out in 2007 with ONE STALK, and when it got too tall and 'leggy',
I cut it and to my surprise it sprouted and branched.
I have given away many pots and rootings from that one plant, so that now
I have two LARGE pots that are just too much for me to move around.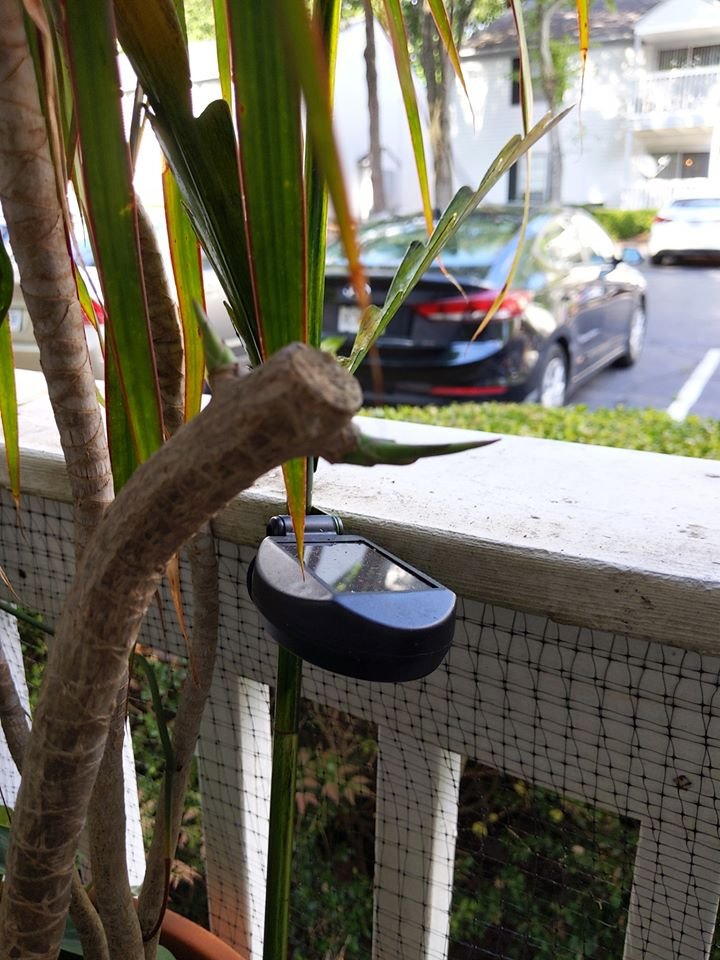 Different pot, different stalk also pruned and sprouting
"My Day at the 'Maters"

by
Jerry E Smith
©06/12/2020
all images original taken with my Pixel 3A XL cellphone

These .gifs were created for me by @coquiunlimited; many thanks