One of my favorite memories from saving household items from the curb recycling was when I took a clean Zara faux fur jacket out of a black bag and left it laying on top for someone to find. I walked about 30 feet up the road to another pile of stuff and was shocked to look back and see a homeless man putting the jacket on. This was in the winter. This really made me appreciate the small effort it takes to pull quality items out of the bags that I don't want to take. The goal is to leave them out for those in need.
Here I am last night finding a used travel alarm clock I'll sell for $50, and a sealed new Oz book series I'll sell locally for $40. I'd previously found a printer print head I can sell for parts/repair for $70, and a working silver Artemide Tizio desk lamp that easily sells for $220 locally. While taking the printer apart, I gave a woman lots of advice about how to salvage items since she was a novice walking around with a pull cart.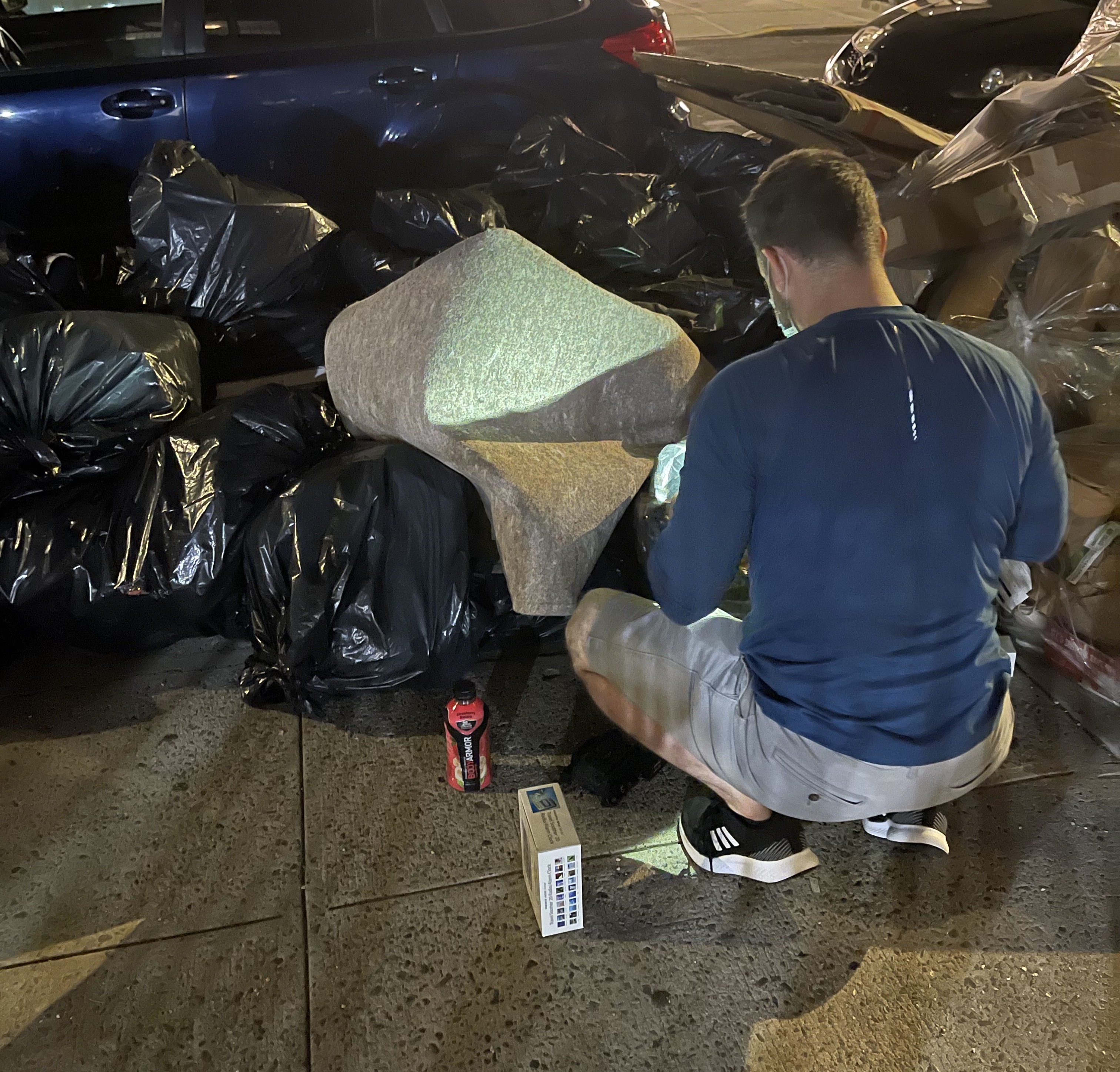 This was shortly after a doorman rudely judged me, flipped me off, and told me I was making a mess... which I was not. He then started gossiping about me to a tenant. After seeing that, I approached him and explained that I leave valuable items out for others to take and appreciate, but he was very thick-headed. His logic was that I should take them if they're valuable, and that homeless people use them to damage cars (wow). He didn't get it, and that's why he's a bitter man. I was pissed for about 30 minutes and then let it go. This has only happened less than 5 times over all these years.
I walked away with the closing remarks of not judging people.
Here's the Artemide lamp as found in superb condition. I find a few of these every year and they sell fast.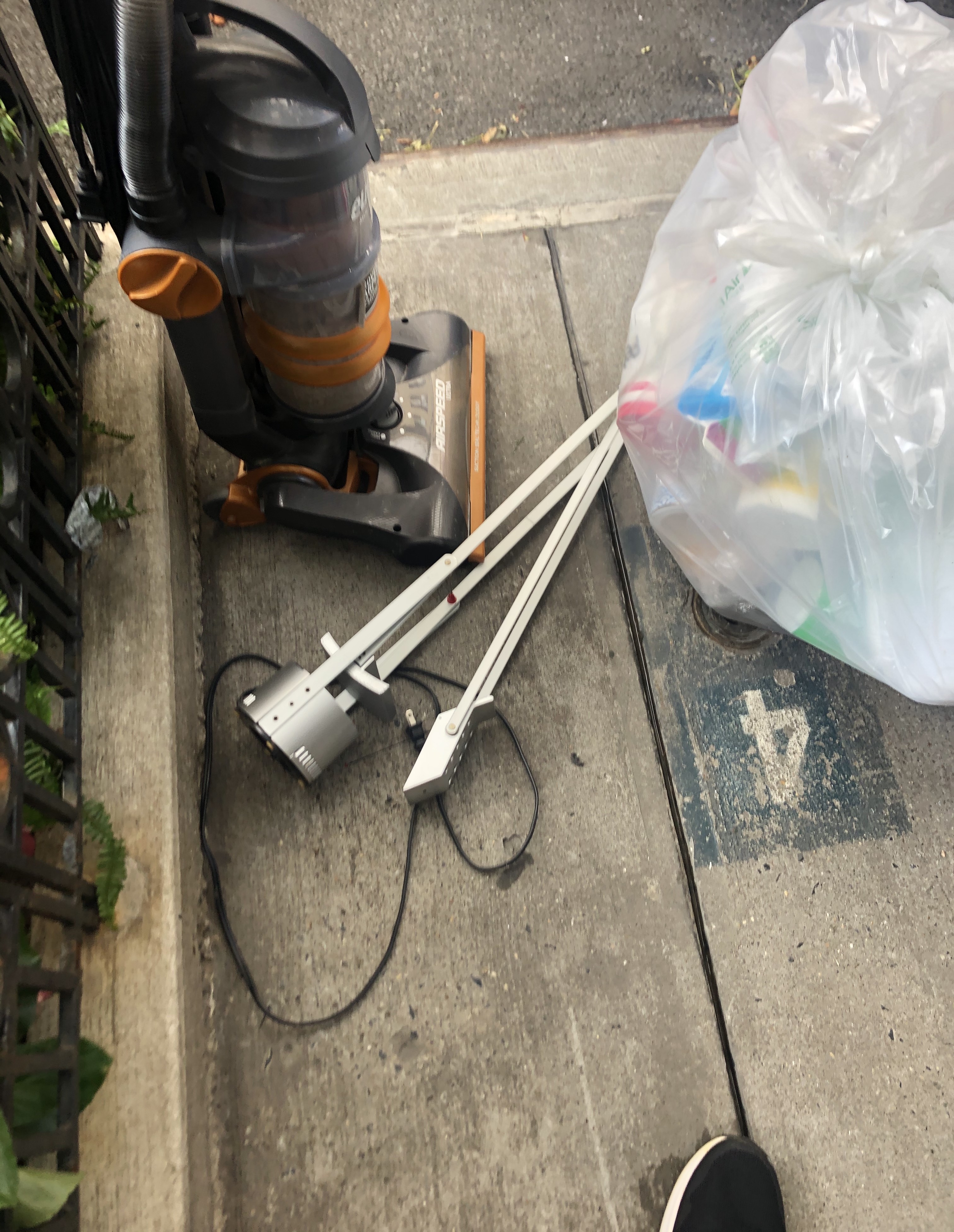 ===========
Here are some recent items I've taken out of bags to leave for people to hopefully take.
Brand new groceries!! There were some barely used groceries, but I didn't want to present those just in case.
I found these with two brand new wrestling Funko Pops (one was a valuable Undertaker), Ray Bans, sealed valid vitamins, a weed pen, a Nintendo Wii console, and GameCube Mario Kart Double Dash.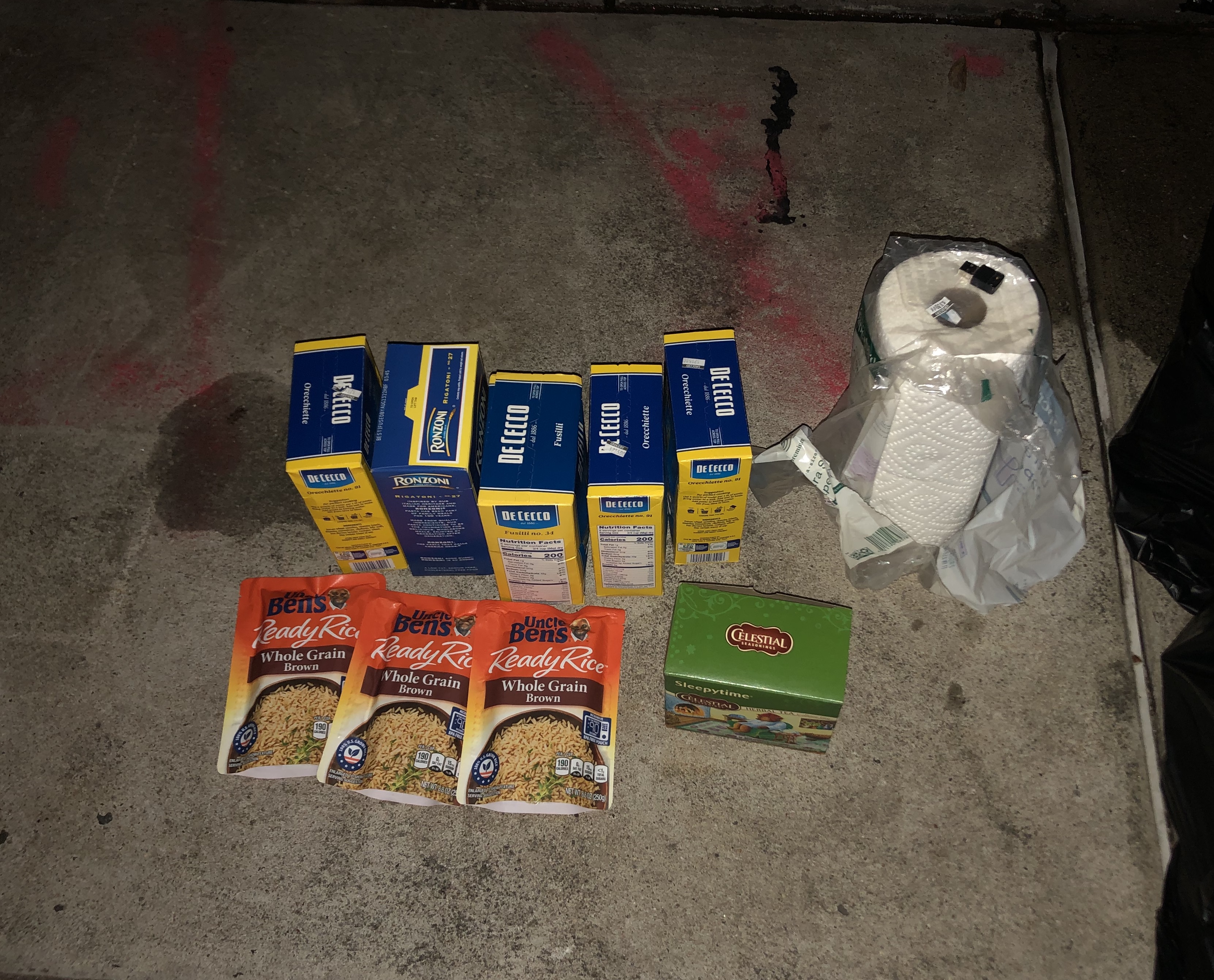 Perfectly clean upper tier women's jackets, shoes and jeans. There was much more, but I picked out the better stuff to keep it simple for those who walked by.
Women's designer shoes pulled from a black bag. These were good brands and decently valuable. I don't like to resell women's shoes at all, and often forego the profit.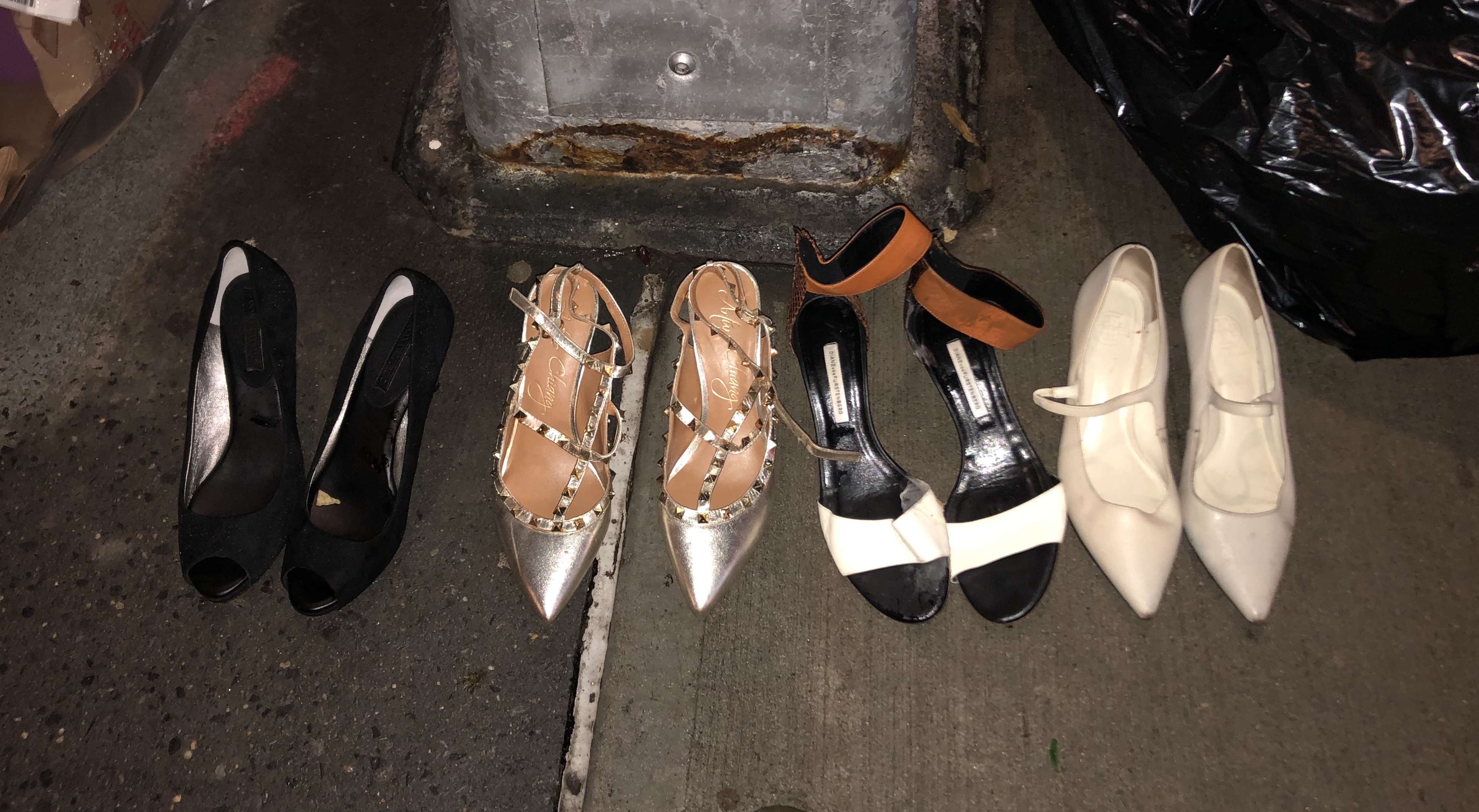 A SAD seasonal affective disorder light pulled out of a bag should make someone happier if they spotted this. I've also given another one I found partially covered in snow to my neighbor who struggles with this.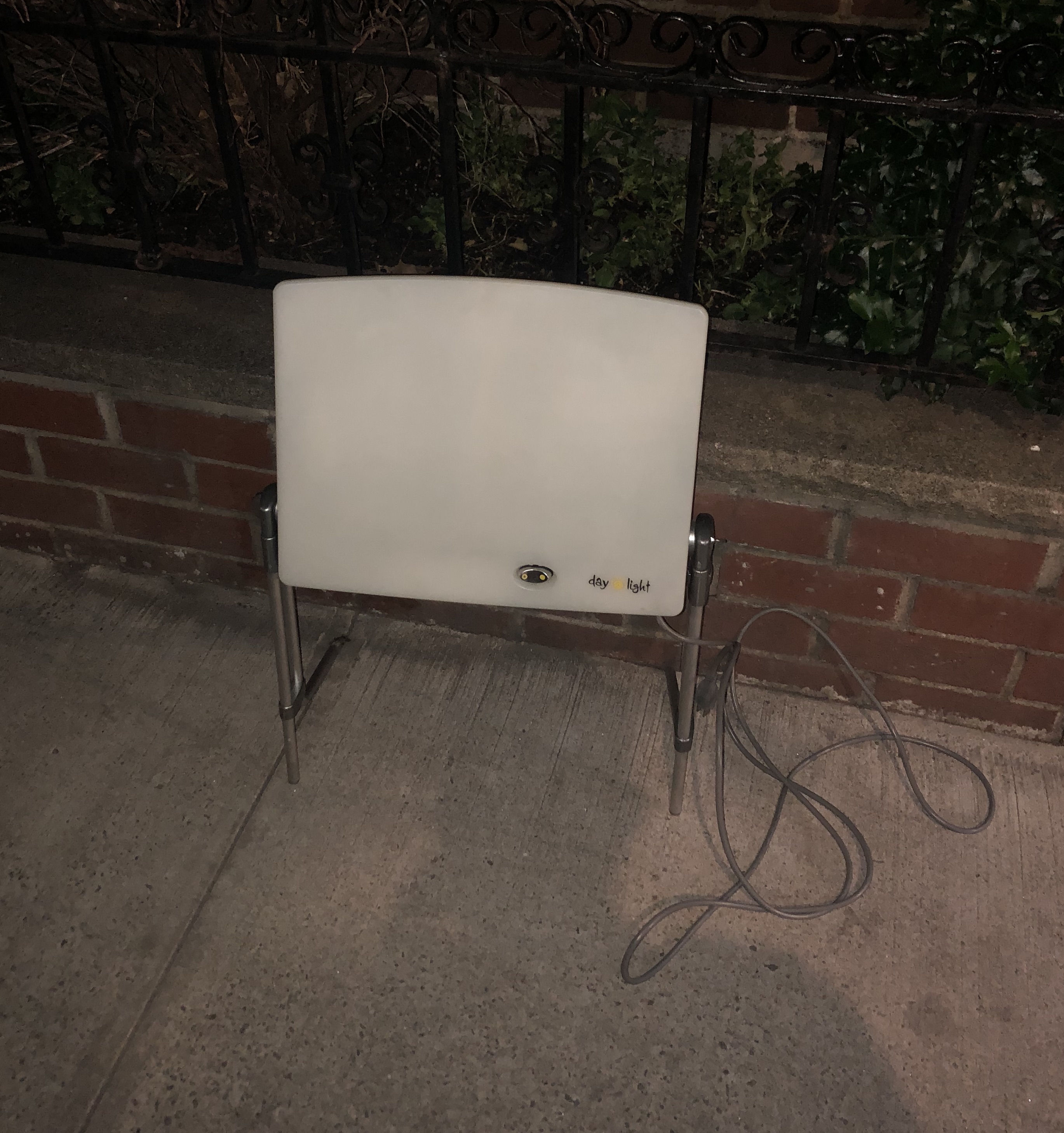 Antique psychoanalysis books from the 1930's and 1940's. I find thousands of books, but try to take the special ones people would be most likely to want to impulsively take when walking by. I carried these to a free book bin nearby and placed them on top to be more obvious.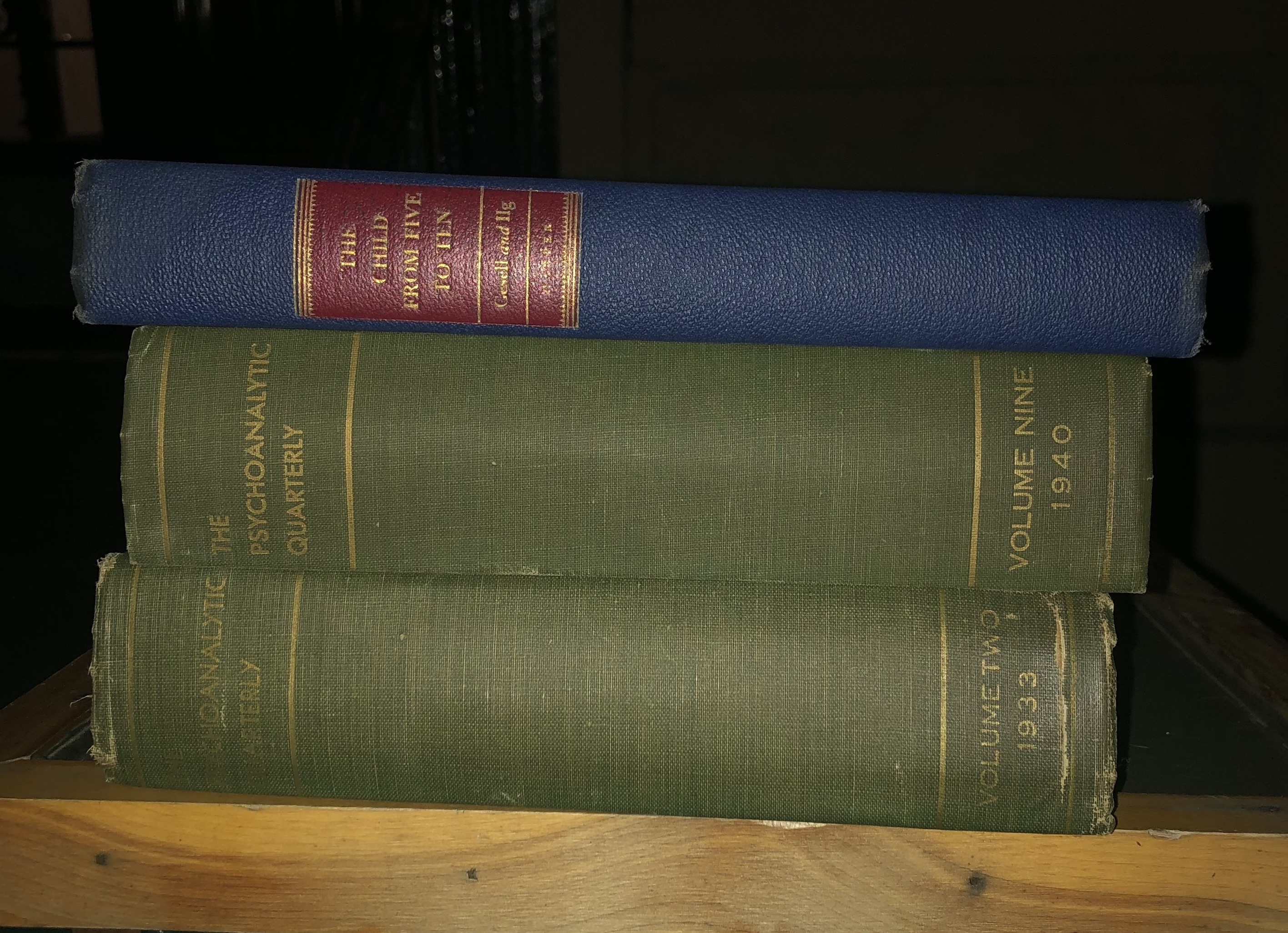 A keyboard. I couldn't test it, but I felt that someone would grab it and give it a chance. No issues were apparent at the time. The pic was taken through a plastic bag my phone was is.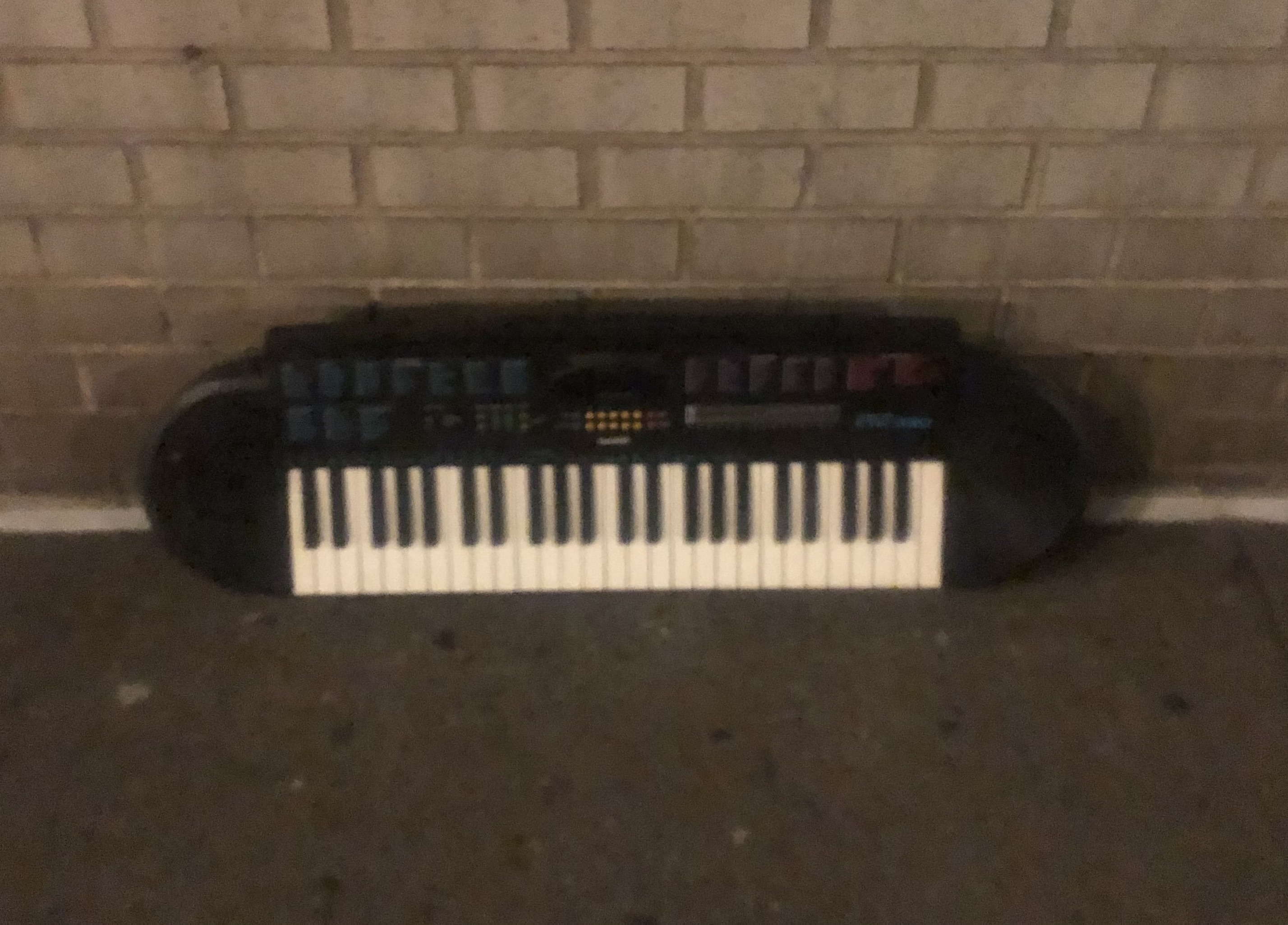 Very nice signed art. I found the artist and like his style. I enjoy taking hidden art out of bags and leaning it up against buildings to give them hope for continued appreciation, versus being mangled in a compactor within a few hours or minutes.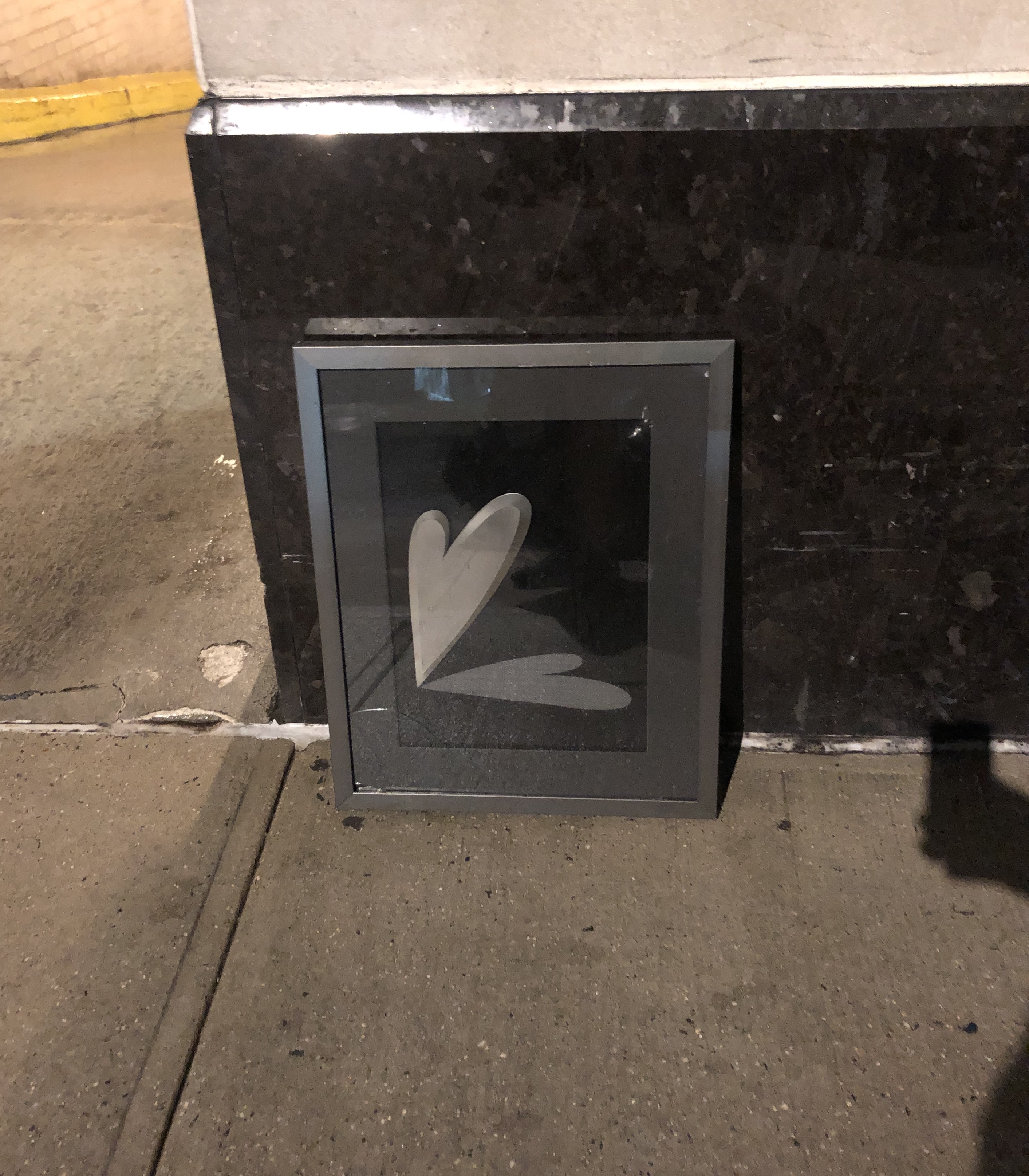 More shoes... I always pick out the better ones that are ready to be worn. There were a nice pair of mountain bike cleats that aren't pictured, because I took them to sell (~$80). The vintage hockey gloves were fun to handle.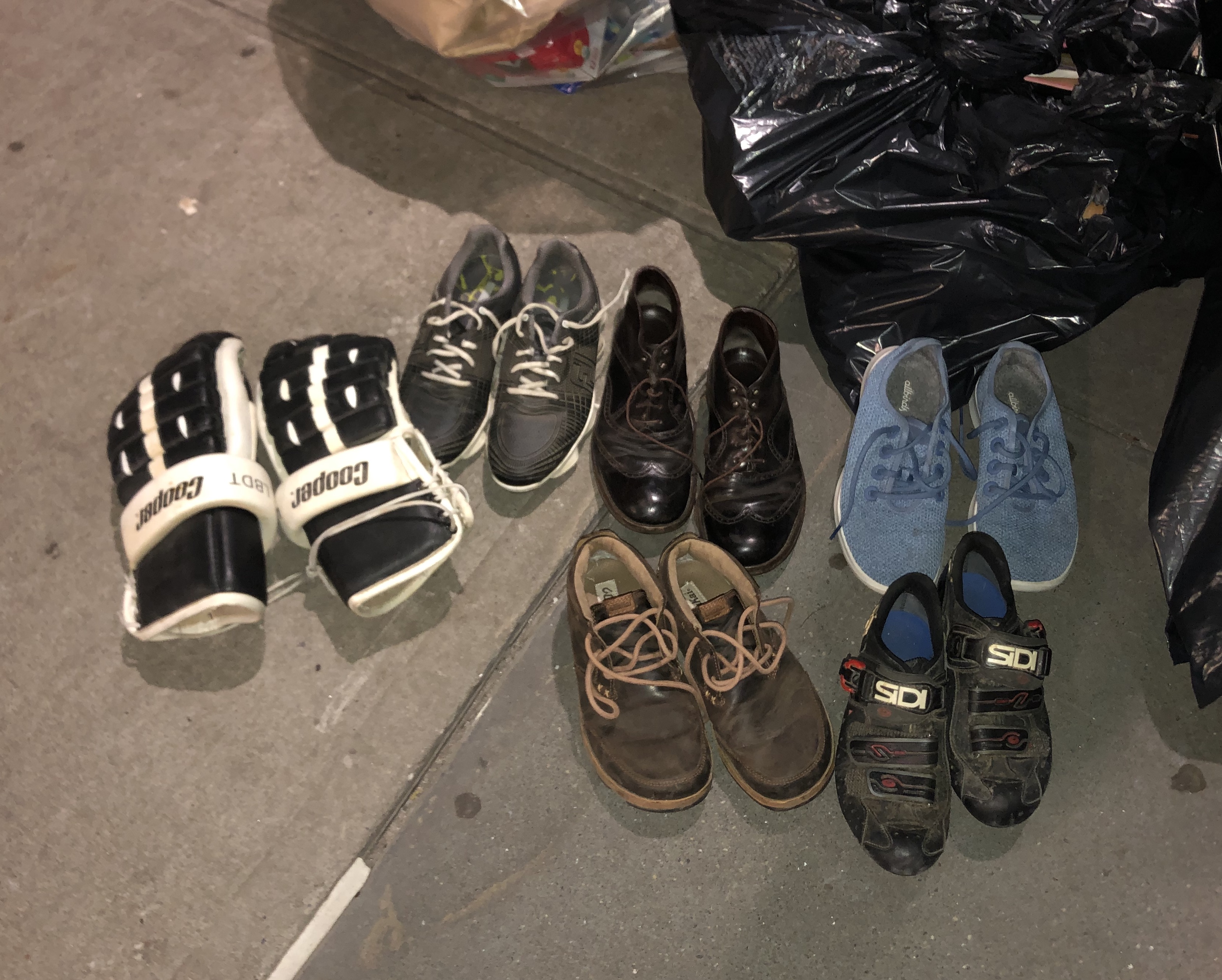 And now for the grand finale... a full piano!!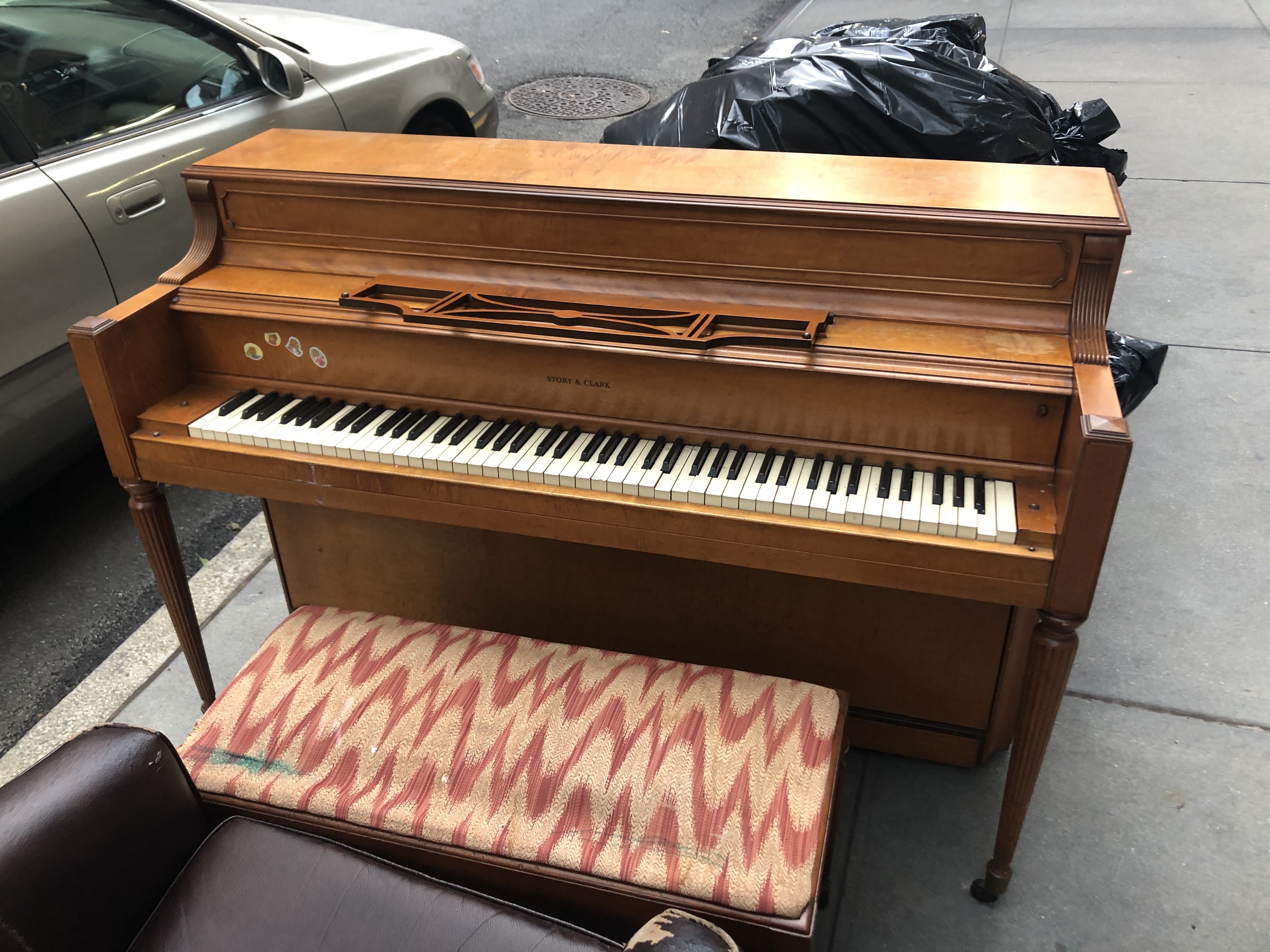 I was walking with a friend who joins sometimes for their entertainment and exercise, and they contacted someone who owns a music store. They came right away to get it and put in front of their shop for the public to play. ...How about that for rewarding? People working together to save things. That's also a lot of weight and joy saved.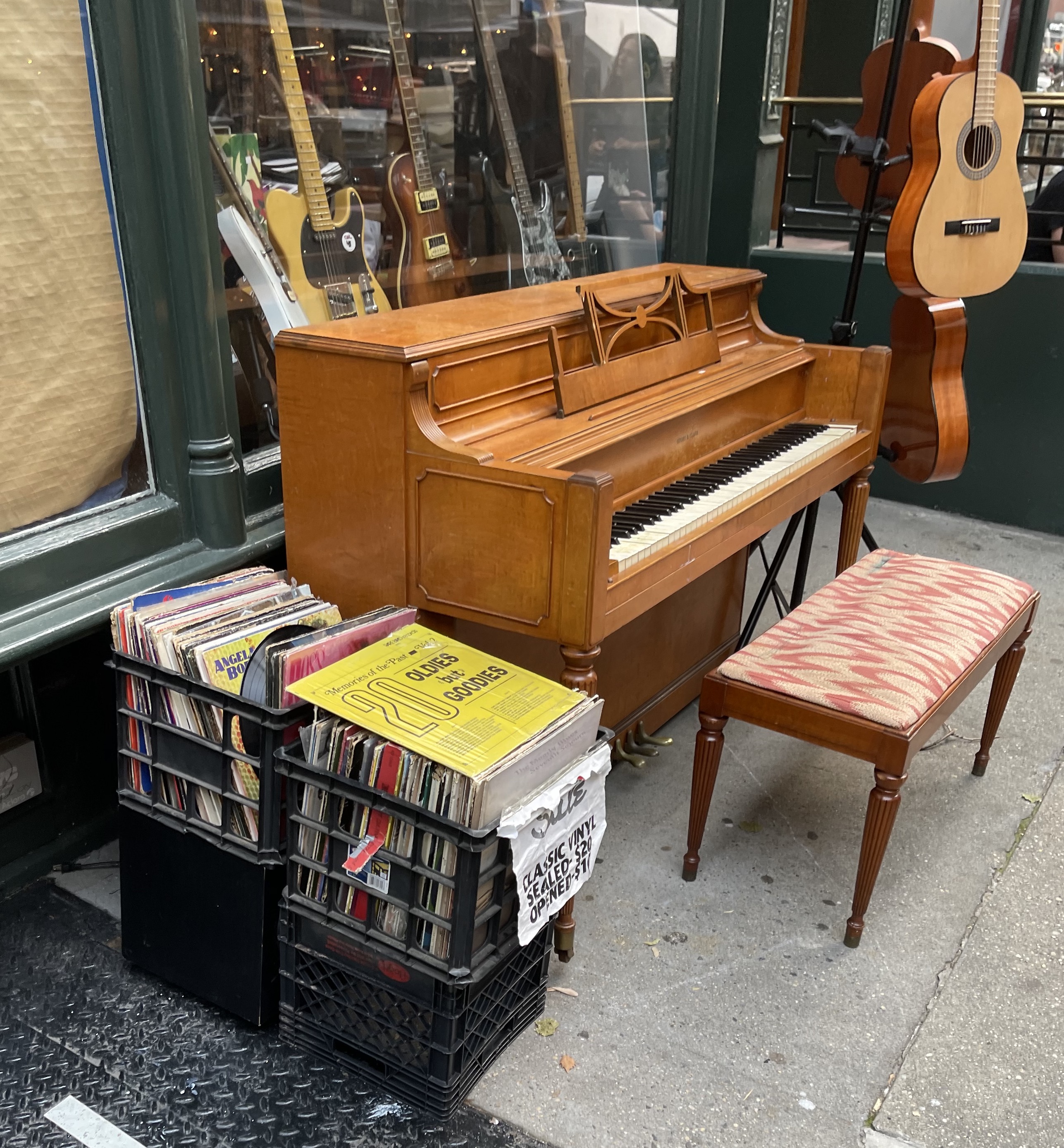 ===========
I've been doing this regularly for years and years. Are you doing enough to help with our global waste problem, or to help others in need? Blogging in circles about Hive isn't going to cut it.
Please see my recent huge LEGO finds and $960 cash sales post.
Thanks for reading,
@steemmatt