When we feel that we are descending into an endless hole, we look down and see that there are people rolling much lower than us and sometimes we don't even hear their moans.
In the words of @eco-alex: "There are times when we may feel sorry for ourselves, or are finding life too difficult with many challenges."
This is what our QOTW #9 is all about, based on the following reflections:
Is how we see our lives, rather than the actual details and stories we create more important? How we feel about our lives is what creates our reality, and whether we perceive ourselves as fortunate or unfortunate. Sometimes we can flick a switch just by remembering how fortunate we really are, and thinking and acknowledging others who really suffer is a very special and powerful way to do that. Would you like to flick the switch and change your world today?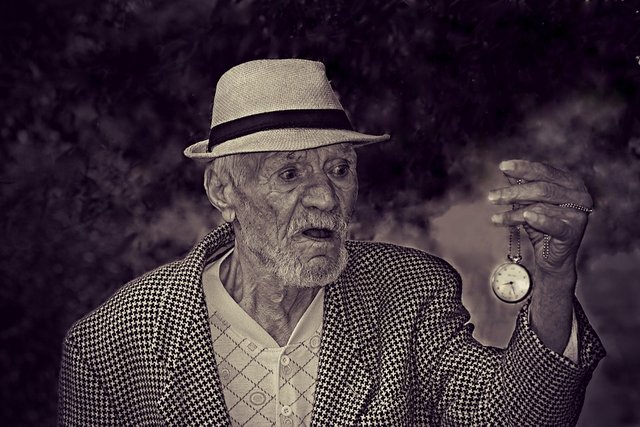 Old by AdinaVoicu in Pixabay
A gray and ominous time
---
When we see the world centered on our perceptions of the negative around us, grievance takes over our thoughts and words, creating an atmosphere of illness, discontent, sadness, selfishness and a host of sensations and emotions motivated by the low-vibration fence we erect. A wall that does not allow us to see beyond our noses, a wall that stops the advance of our gaze towards the suffering of others and draws it back into ourselves as a centre of pain and self-pity.
It remains true that when one looks into the glass of pain and suffering, the image that the mirror of life gives back to us is grotesque, augmented, unreal.
However, if on the other hand, we look with love and compassion not only at our own experiences and sorrows, but also at those of our neighbors, we will have the opportunity to look beyond the obvious to the reality that shelters us all, nonetheless, which is harsher with some than with others.
And if we talk about problems, we must be clear that no one escapes them, without dismissing the fact that there are people who are having a very, very bad time and have no resources of any kind to deal with them because they have been broken by the frequent and repeated blows that life has forced them to face. Such is the case of most elderly Venezuelans who survive on a meager pension that is not even enough to buy one kilogram of meat per month, much less for medicines for chronic and degenerative diseases typical of the age.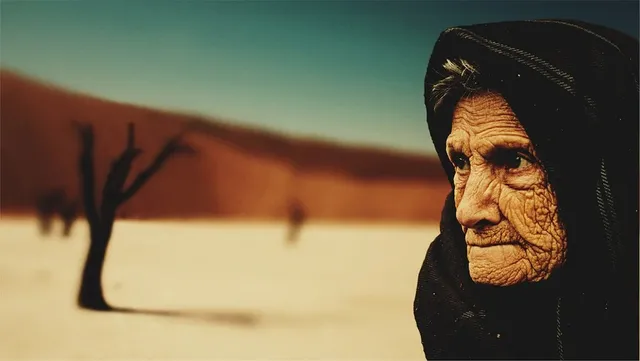 Oldwoman by jarmoluk in Pixabay
If you think about it, how cruel is the destiny of valuable people who gave their best to raise their families and now that they should rest and enjoy a decent retirement to leave the path to the next generation, they only have to survive, because the relatives who could help them are in the same conditions, because there is simply no room for illness or death in Venezuela, their expenses cannot be met by the common population.
Here, there is no chance to seek improvement, only to fight to stay as healthy as possible because if you fall ill, there is no possibility of paying the high prices charged by clinics only accessible to people connected to the upper echelons of government and hospitals do not provide proper care because they are in deplorable condition. Likewise, dying is a luxury because funeral services are unaffordable and require insurance by several members of the same family or big debt to cover funeral expenses.
Thus, old age with its golden years and fully deserved enjoyment, is now, in Venezuela, a gray and fateful time no security, no health plan, no recreational benefits, no quality of life, no enjoyment, no hope, because it all comes down to surviving and praying that what is already terrible does not get worse.... And we're all going there, old age cannot be stopped or postponed.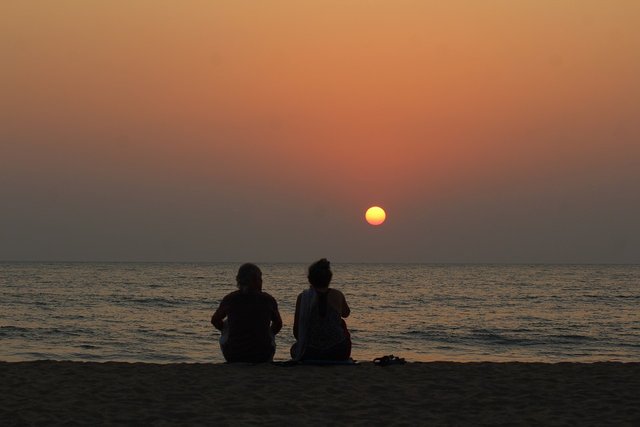 Silhouette by missne1xyz in Pixabay



@zeleiracordero
16/06/2020

In response to @ecotrain in ecoTrain QOTW #9: Shifting Our Perspective ... Spare A Thought For....