If you have spent enough time on Hive, you surely know @enginewitty.
​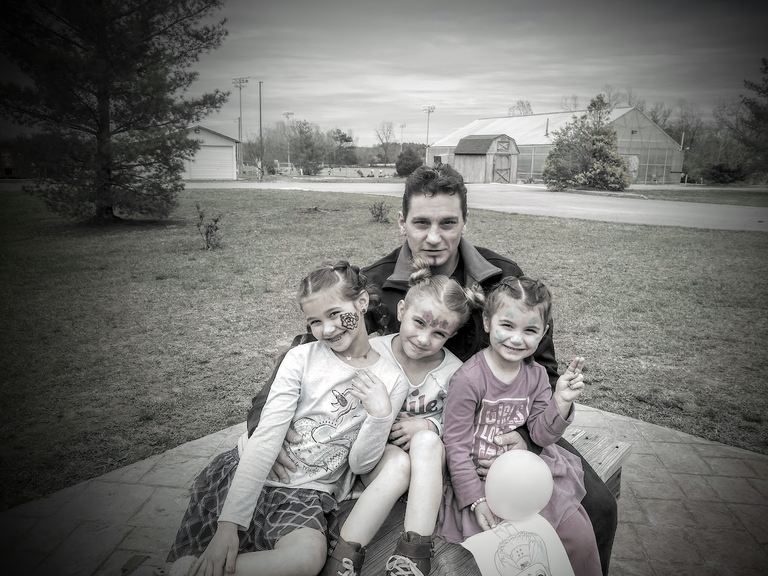 @enginewitty and his princesses. Photo owner: @enginewitty
Witty is a witness, a wordsmith, the "crypto pimp", a US Veteran, the founder of the Alliance, host of the Block Party, Splinterlands player, a silver gold stacker, a fisherman, a father and a friend to SO MANY of us. He has spent years of helping tons of people gain their footing on Steem and now Hive. Today it is our turn to help him.
---

Last night, while out of town with his three girls, Witty received the news his home was on fire. He has since shared photos in the alliance discord. There is extensive damage and several of his family's beloved pets lost their lives. I can only imagine the upheaval this kind of loss would bring to someone's life.
To do SOMETHING to help @enginewitty with his family's immediate and long term needs @summertooth and I (@dfinney) would like to suggest the following ways to help:
Send hive donations to either this account @ewfund or directly to @enginewitty. Witty has the keys to this account. As do I and @summertooth. @thekittygirl also shares this account's posting key. I am not sure if Hive is immediately useable, but we know this is an easy way for folks on the blockchain to contribute.
Send donations to Metamask 0x531F2B46BD97947BF7EC4dA7d86fE9BcFff5D3dc
Purchase an Amazon or Walmart e-gift card. These gift cards can be sent to email address: [email protected]
Send PayPal donations to [email protected]
We are also checking to see if there is an appropriate physical address to mail items.
Thank you so much for helping our friend. Feel free to reach out here or on discord if you have questions or suggestions on other ways to assist.
Much love,