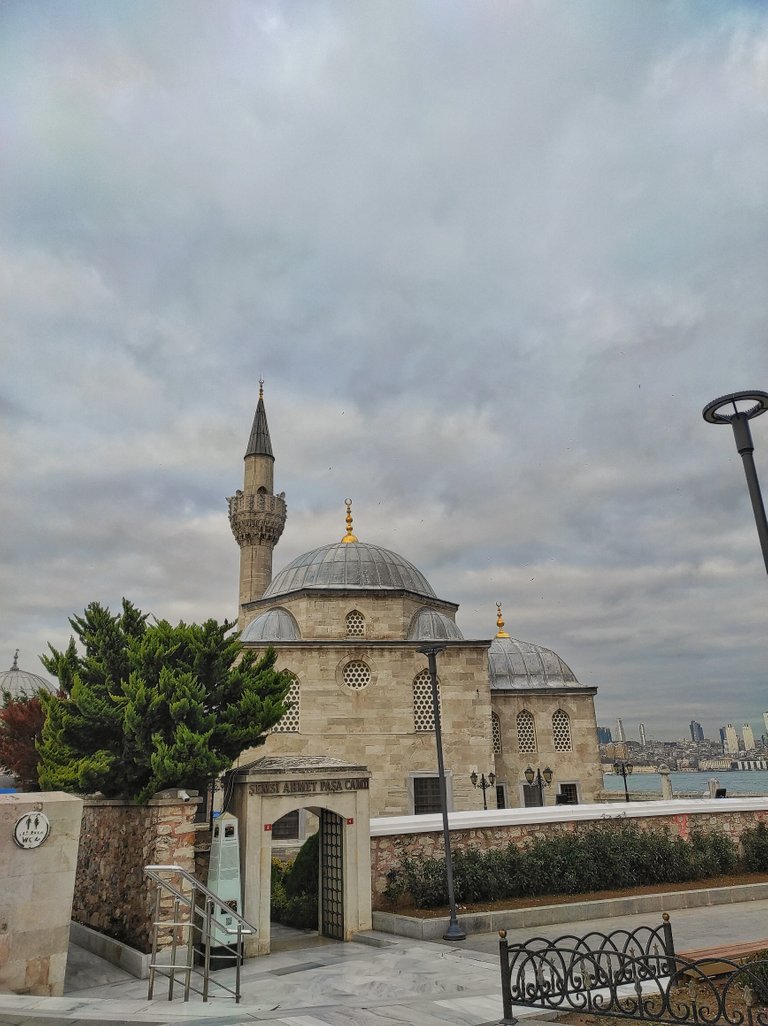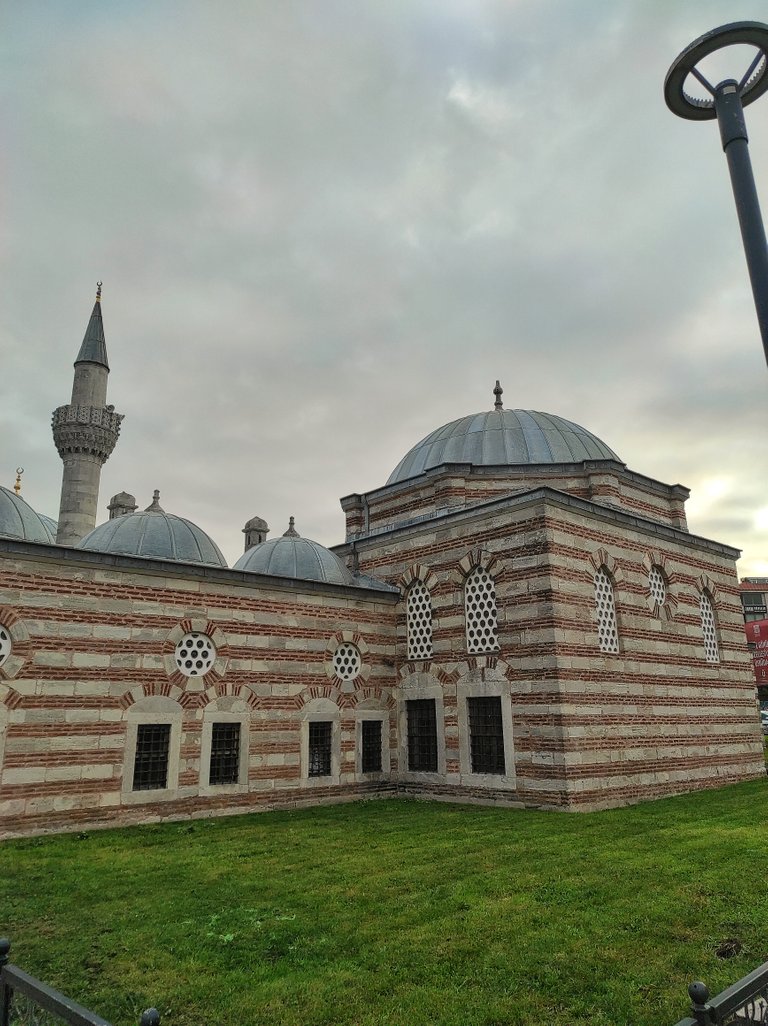 Hello my dear friends, in my previous post I told you that the mosques in Üsküdar are famous. Now, I would like to tell you about Ahmet Pasha Mosque, which is a little different from the others, and Kuşkonmaz Mosque, which is known among the people. The reason why I stated that it is different from the others, as the name suggests, is not asparagus. As far as I know, I want to tell you his story.
The vizier of the time, Şemsi Ahmet Pasha, was known for his meticulousness, and he wanted to build a mosque that birds could not get dirty. For this, he asked Mimar Sinan for help. Architect Sinan built the mosque here by calculating that the birds would be disturbed by the sound and vibrations in the Üsküdar square, at the bottom of the sea, at the junction of the winds from the north and the south, and they would not be placed in the mosque.
Merhaba sevgili arkadaşlarım, bir önceki postumda sizlere Üsküdar'da ki camilerin meşhur olduğundan bahsetmiştim. Şimdi size diğerlerinden biraz daha farklı olan Ahmet Paşa Camii, halk arasında bilinen adı ise Kuşkonmaz Camii ' den bahsetmek istiyorum. Diğerlerinden farklı diye belirtmemin sebebi adındanda anlaşılacağı üzere kuşkonmuyor. Ben bildiğim kadarıyla hikayesini anlatmak istiyorum sizlere.
Devrin veziri Şemsi Ahmet Paşa titizliği ile biliniyormuş, kuşların pisletemeyeği bir cami yaptırmak istemiş. Bunun için Mimar Sinan' dan yardım istemiş. Mimar Sinan'da Üsküdar meydana tam denizin dibine kuzey ve güneyden gelen rüzgarın birleştiği kısımda çıkan ses ve titreşimlerden dolayı kuşlar rahatsız olur ve camiye konmaz diye hesaplayarak camiyi buraya yapmıştır.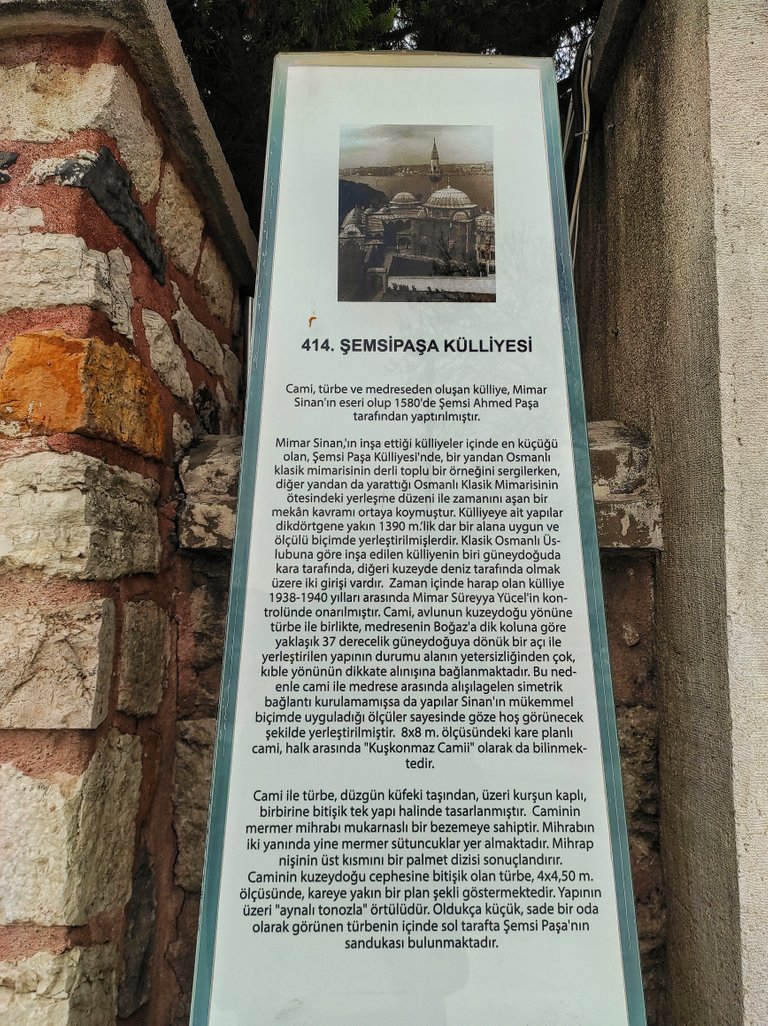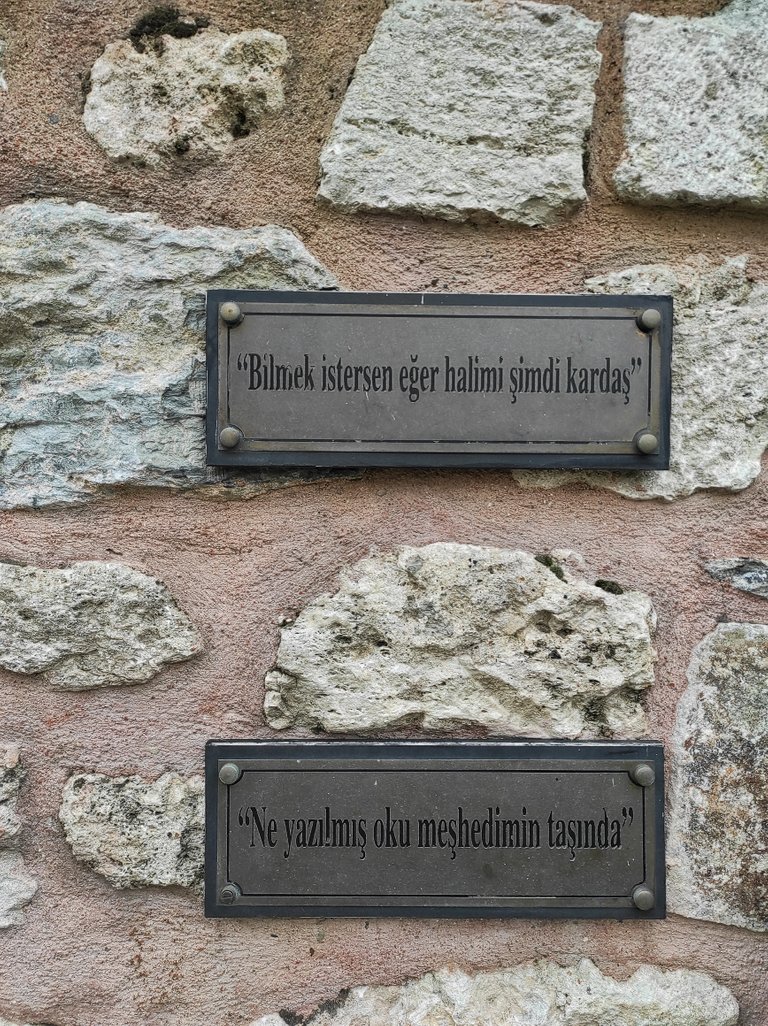 When I looked around the mosque during the visit, I did not see any birds flying or landing in the mosque. The mosque arouses people's curiosity both in terms of location and appearance. When I examined the mosque, I came across the graves of important people, but unfortunately I could not find out who they were. In his garden, there was a stone faucet, which was not used at the moment, which looked very beautiful visually. I wish it was used by me because it looks aesthetic
Ziyaret sırasında caminin etrafını incelediğimde uçan ya da camiye konan kuş görmedim. Cami hem konum olarak hemde görünüş açısından insanları kendisine merak uyandırıyor. Cami' yi incelediğimde içerisinde önemli şahısların mezarına denk geldim fakat kimler olduğunu maalesef öğrenemedim. Bahçesinde şuanda kullanılmayan görsel açıdan çok güzel görünen, taştan yapılmış musluk vardı. Bana göre kullanılmasını isterdim çünkü estetik görünüyor.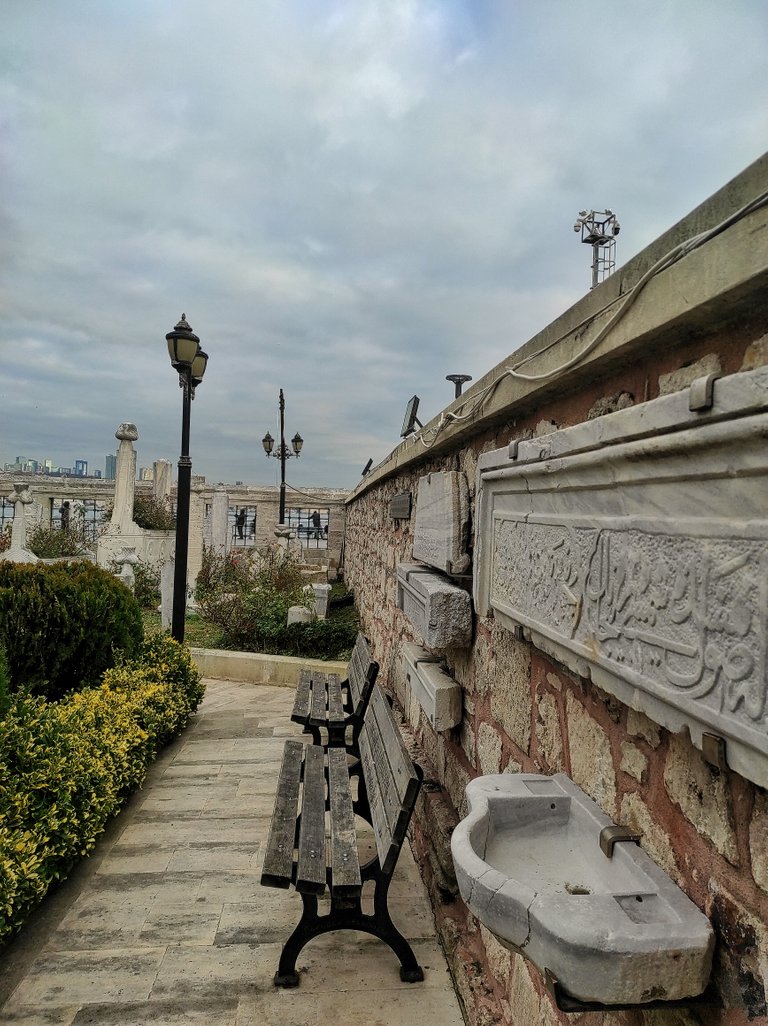 The stones and grass of the mosque courtyard looked neatly placed and well-maintained. And another feature that attracts my attention is that it has a gateway to the sea. I think that after people pray, their souls are relieved and then they come out to relax a bit and come across the sea view. This is very nice. If I were to choose a mosque to pray in the Üsküdar region, I would prefer Ahmet Paşa Mosque, also known as Kuşkonmaz Mosque.
Cami avlusunun taşları ve çimenleri özenle yerleştirilmiş ve bakımı güzel yapılmış görünüyordu. Ve benim diğer dikkatini çeken bir özelliği ise denize açılan geçitinin olması. Düşünüyorum da insanlar namazını kıldıktan sonra ruhu ferahlıyor ve sonrasında biraz kafa dinlemek için çıktığında deniz manzarası ile karşılaşıyor. Bu çok hoş durum. Üsküdar bölgesinde namaz kılmak için bir cami tercih edecek olsaydım, Ahmet Paşa Camii diğer adıyla Kuşkonmaz Camii' yi tercih ederdim.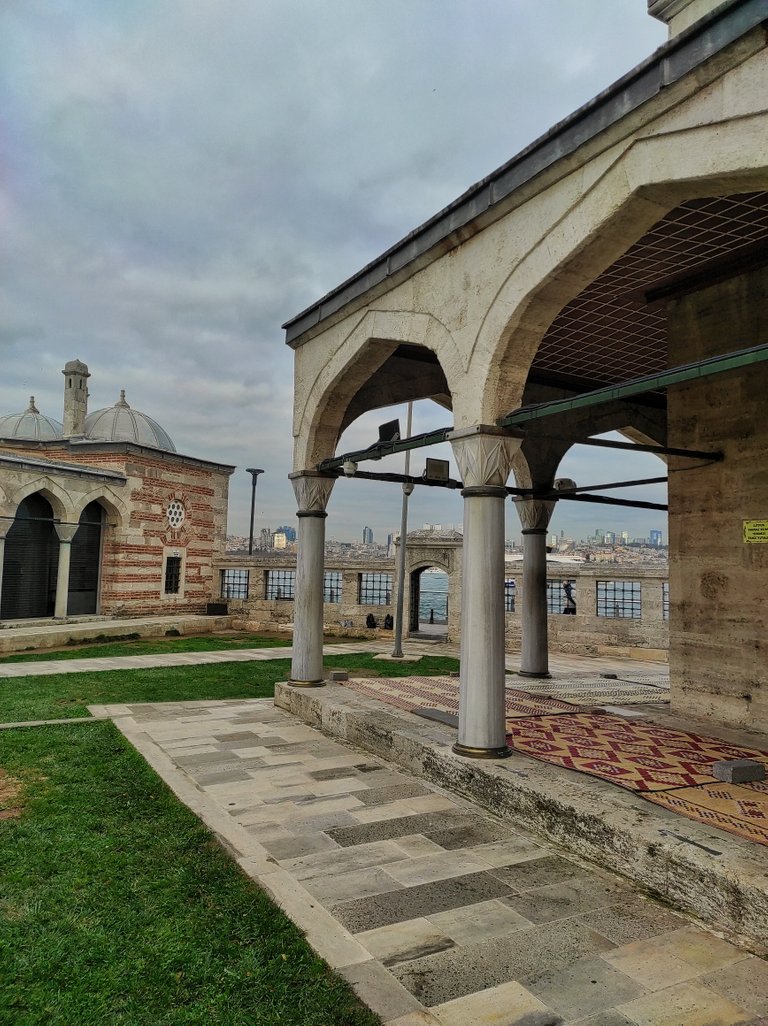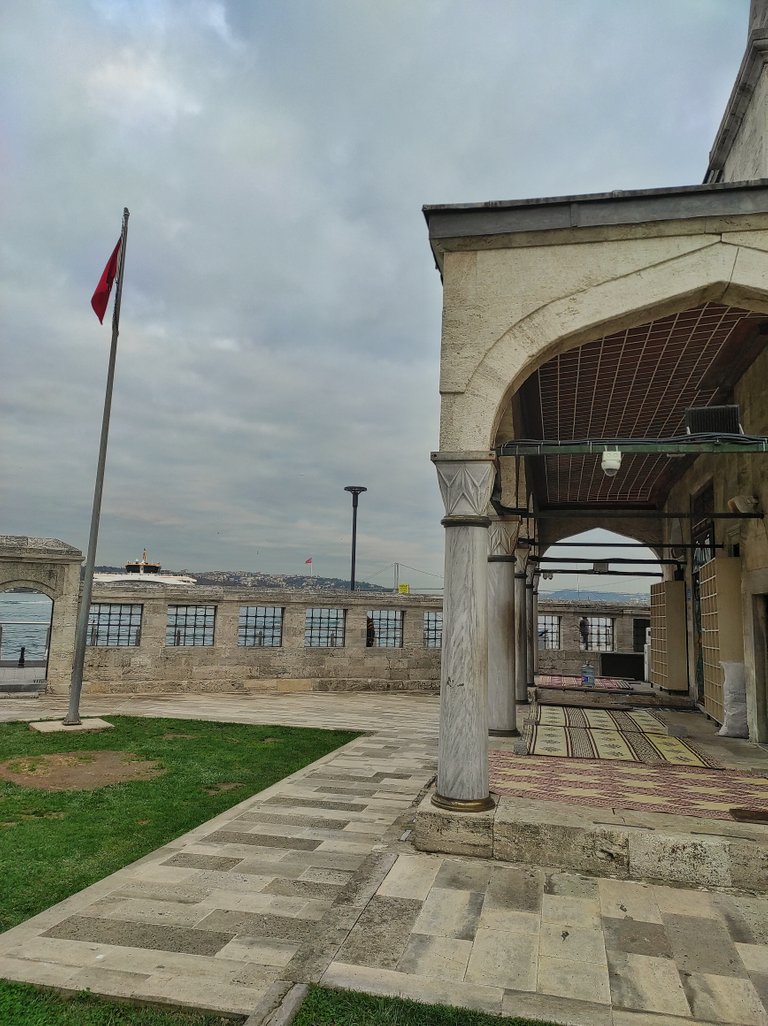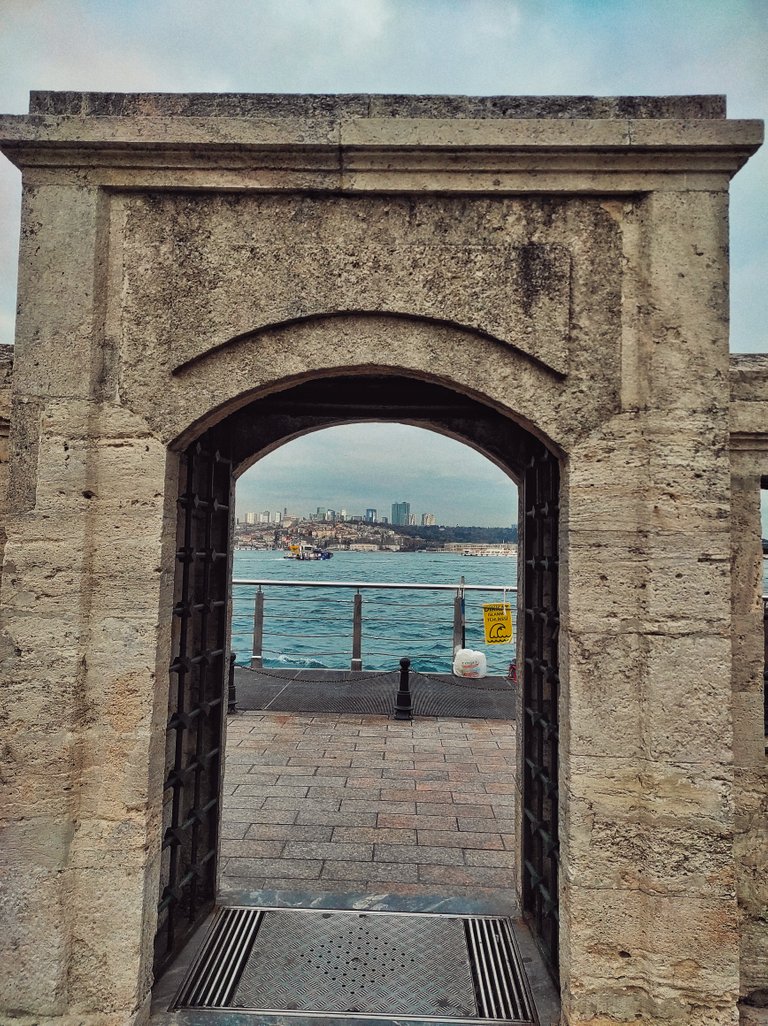 My interest in historical places, mosques, complexes and palaces has increased these days. I will try to travel as much as I can at every opportunity and I will share these places with you, see you in my next post, stay safe. 🌸😊❤️
Benim bu aralar tarihi yerler camiler, külliyeler, saraylara merak duygum arttı. Elimden geldiğince her fırsatımda gezmeye çalışacağım ve sizlerle de bu gezdiğim yerleri paylaşacağım, bir sonraki postumda görüşmek üzere sağlıcakla kalın. 🌸😊❤️