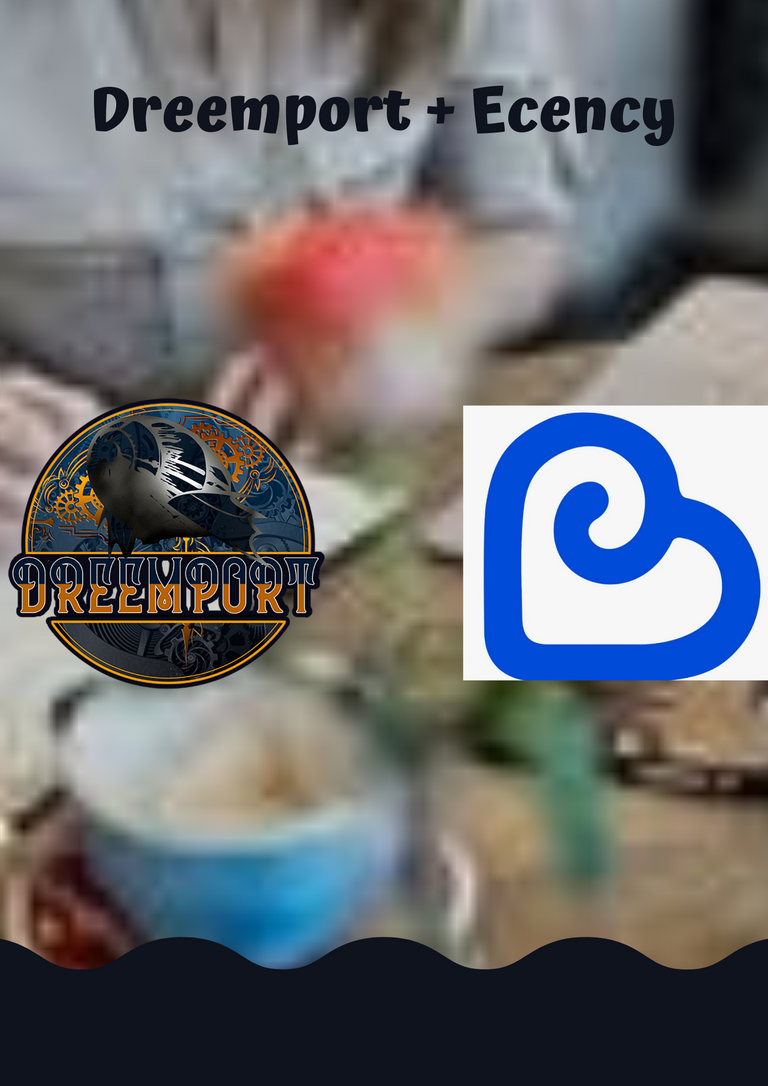 Canva Pro – Pexels
We've all been looking forward to today. I have. The Dreemport-Ecency Challenge kicked off with a bang and our persistent Dreemers are still running for the finish.
Today, I'm supposed to talk about how it felt using Ecency, my partner and show my Ecency points. These are great topics if you ask me.
In my Introduction Post, I spoke about how I downloaded the app but never got to really exploring it. This past week with Ecency has been a ride. Not totally a smooth ride but it wasn't as bad as I thought. I haven't thought about the other frontends in a week so, it says something.
ECENCY
Ecency has the most user friendly interface. I remember commenting on how it's just like using Facebook. Since Ecency, I've been on top of my comments. That notification bell does something to my insides 😅.
I can keep up with engagement and I just love how smooth it is to navigate. Have you seen their options? You can switch from Trending, Hot or New.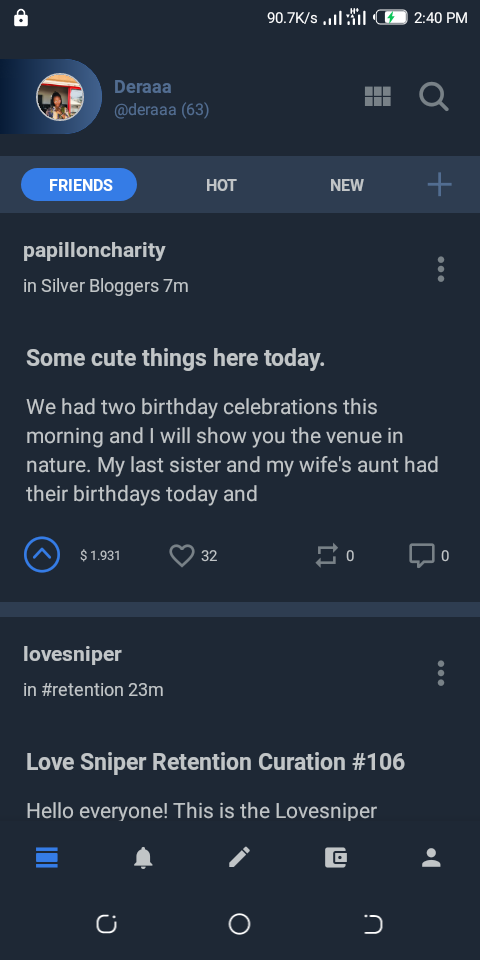 Screenshot
How does it feel being on top of latest posts and topics? Awesome that's what! I especially squealed when I saw my friend's @khaleesii post the moment it was published. I got notified. Hehehe.
Also, I like how we can get a preview of the comments before we click on it. On PeakD (which was my favorite front-end and is now in danger of being replaced), I struggle with answering comments because I have to wait for load time and perhaps go back because I may have read that comment already. I tend to skip notifications on PeakD, the process can be tedious.
It's different with Ecency. It's free and it's fun. Coupled with the fact that you get rewarded (in the form of points) for having used the front end. It's really beautiful...i feel like crying 😅.
However, I did encounter some discomforts. I guess it's because I don't fully understand how it works and I hope to get some lessons too.
I write my content outside the frontend, so I just copy and paste. When I paste on the Ecency app, I can't access my writeup. I have to use the web app and it's not always convenient. I don't have issues with the tags however. I also have to go reblog on my PeakD account. Maybe there's a button for this that I haven't found yet?
I also seem to deal with lagging. The app lags alot sometimes and just stops. I appreciate the fact that it seems to save comments though because I have no idea what I'd do should my lengthy comments be wiped off.
Oh no... I've spent so much time talking of Ecency. It's too easy.
MY PARTNER
Esther is a beautiful person. In just a few days we've spoken to each other, I have come to admire her. She's way older than I am but she has a young soul. She loves Icecream and would literally turn down a love interest just to eat it. She's a workout freak like me. She boxes three times a week and works out for five. She loves to cook when she's less busy or maybe read a novel. She has a small circle of friends and is closer to her dad. @esther-emmanuel I am so tempted to tell them that secret of ours 😅. But fret not, I do not dare ruin our friendship.
She likes to watch movies, favorite actress is Gal Gadot and favorite actor is Jason Statham. She hits the gym after work and eats later before bed. Bedtime is 11:30pm (and she's so strict about it that I could cry). She hopes to buy a horse, a black stallion and she likes to play with guns (Am I right partner?😏)
She's also a deep thinker (from what I deducted about her) and really smart too. She's also optimistic and brave. Damn... I should stop now. She's enjoying a day off today. Maybe she'll go out or just bake some snacks (that I won't have the pleasure of eating because I'm way over here😭) and then watch a movie. I hope she thinks about me when she does that though 😒.
Also a big thank you to all Dreemers. @coquicoin, @tengolotodo, @hopestylist, @khaleesii and many others. And no matter what, we are always Fierce!
And now, My Ecency points...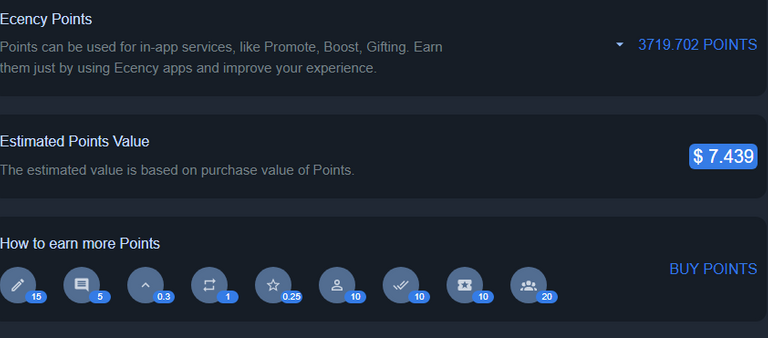 Screenshot
Progress? Yeah.
That's it for the challenge. @dreemsteem, you're really amazing. How'd you know she's perfect for me? I also admire how much she loves God. She's irreplaceable. I look forward to the party this Evening!
Join us at Dreemport. A place to get more eyes on your content and access fresh content for your eyes. Click HERE to know how.