A story about bitcoin, crypto, blockchain, and life.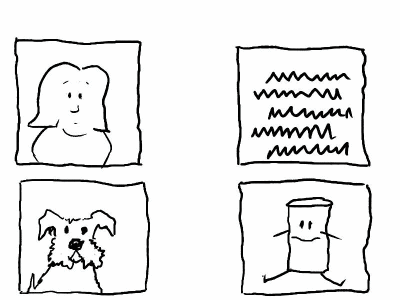 Bitkenstan has a running story line.
Earlier episodes can be viewed on the Hive blockchain at https://peakd.com/@bitkenstan

bitkenstan.com

Transcript
Hilda: (waiting for Stanley to join online meeting) Fix the video, Stanley. We're waiting.
Stanley: (mashing on the keyboard) I'm trying!
Hilda: I'd come over there and do it for you...but...social distancing.
Stanley: I got this! Let me just grab the master tool...fixes everything. (pulls a hammer from his desk, angrily smashes the laptop)
Stanley: (appears in The Man's online meeting) Um, hello.
Creator: Who has a 10 pound sledge hammer in their desk drawer?
Originally posted April 22, 2020 at
---
Official NFTs have arrived to Bitkenstan! It's possible to actually own each episode. View the NFTs at https://wax.atomichub.io/explorer/collection/bitkenstanxx
Want to get started with NFTs for free? http://nefties.com gives a simple overview and http://nefties.com/free gives you a free NFT.
---
Bitkenstan is the webcomic that became the world's first NFTcomic on bitcoin, cryptocurrency, blockchain, and life.
It began with @bitkenstan on Twitter and is now upgrading over to the Hive blockchain. (join Hive)
Visit @bitkenstan on Twitter, @bitkenstan on Hive at https://peakd.com/@bitkenstan, or learn more and see the playlist at bitkenstan.com