The best part about helping rescue animals is when it's release time. It's bittersweet as you enjoy having the animals around but the entire point of doing it is so they can go back to the life they used to have and deserve to have.
Possums are one of my favourite animals and they get a bad rap in Australia because they like to nest inside peoples roofs. As nocturnal animals this means they wake up and start running around when most people are trying to sleep. They also make some pretty loud noises when they fight or looking for a mate.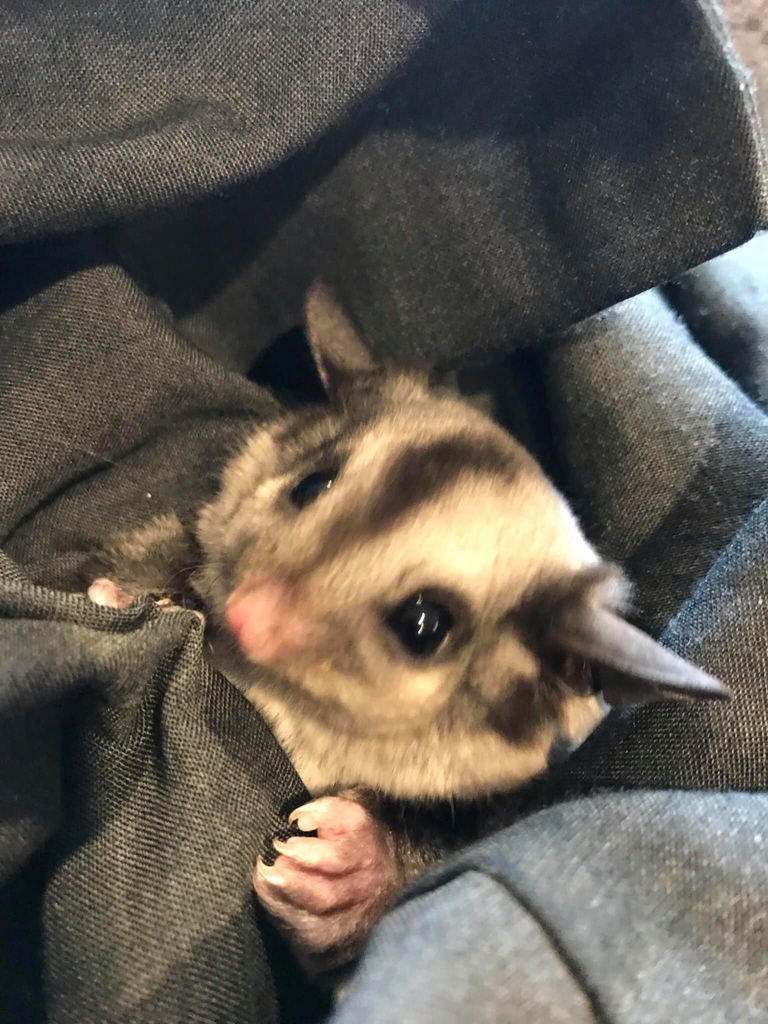 Tell me they're not hekkin cute
This possum
This possum doesn't have a name and was only with us for a short while, she was found next to her mum who had been hit by a car and died but obviously she wasn't quite ready to leave her.
She is at about the right age to be on her own so we took her in to make sure she had no injuries, feed her up nice and strong and then release her shortly after.
She lived in one of the aviarys for about a week eating leaves and fruit and regaining her strength.
The release.
We decided to release her at the house I was renting as there is already a fair few possums that live on mums property and they are a very territorial animal.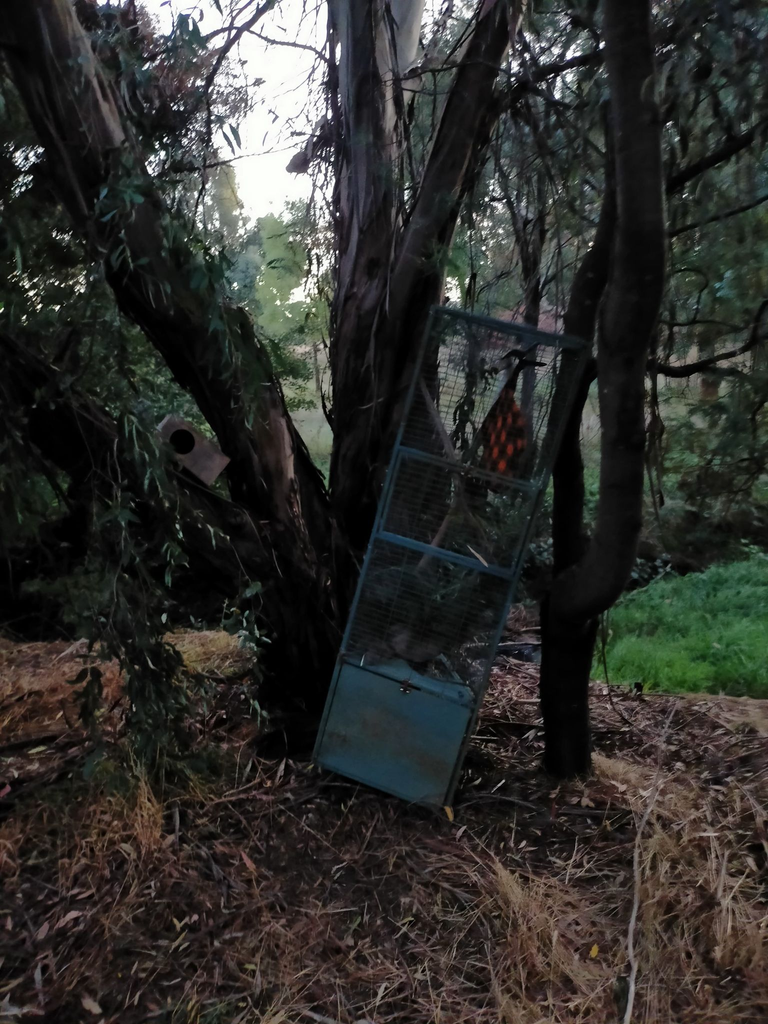 the cage we set up
We set her up a cage outside near some native trees, put a pouch in it and a possumbox for her to hide in as well as some fruit and plants. The idea was to leave her in the cage for a night or two and then leave the door of the cage open at nights so she could leave as she felt comfortable.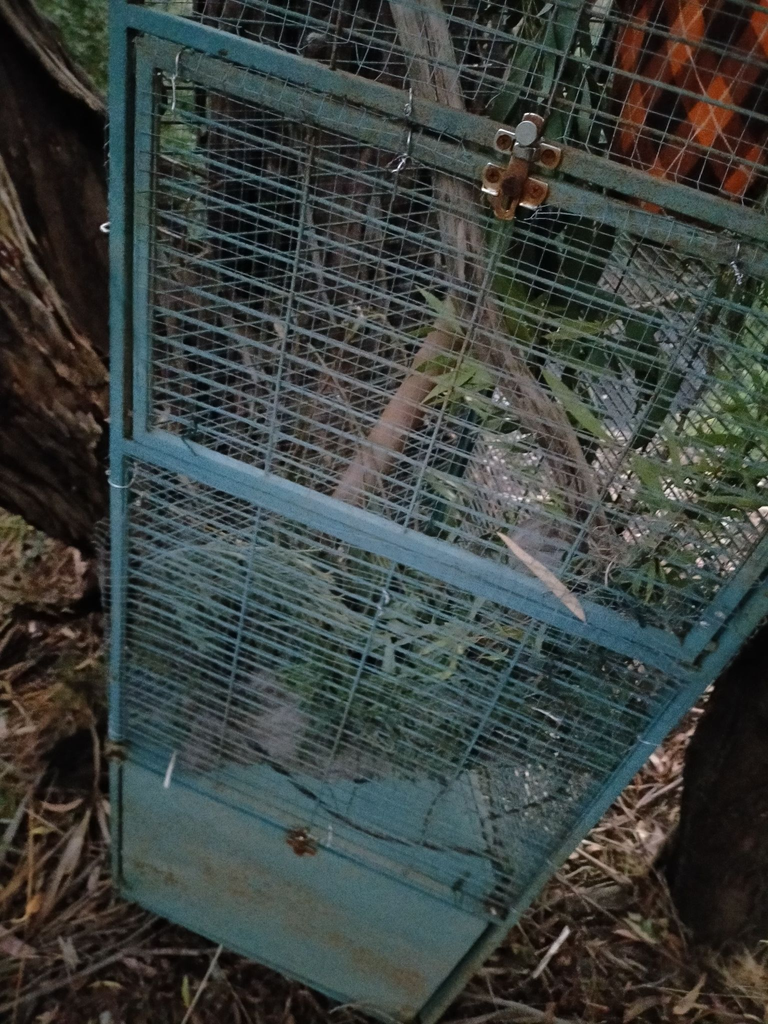 On the third night we left the cage door open so she could leave and hoped for the best.
In the morning me and Lydia went to check on her and see if she had left and instead found the poor thing huddled on the ground near a tree.
I quickly ran over and picked her up fearing the worst but she was still alive and seemed ok. A little blood on one of her claws and tail but relatively unharmed.
We put her back in her pouch and locked up the cage again, we found evidence of another possum so assume it's someones area already and she was attacked.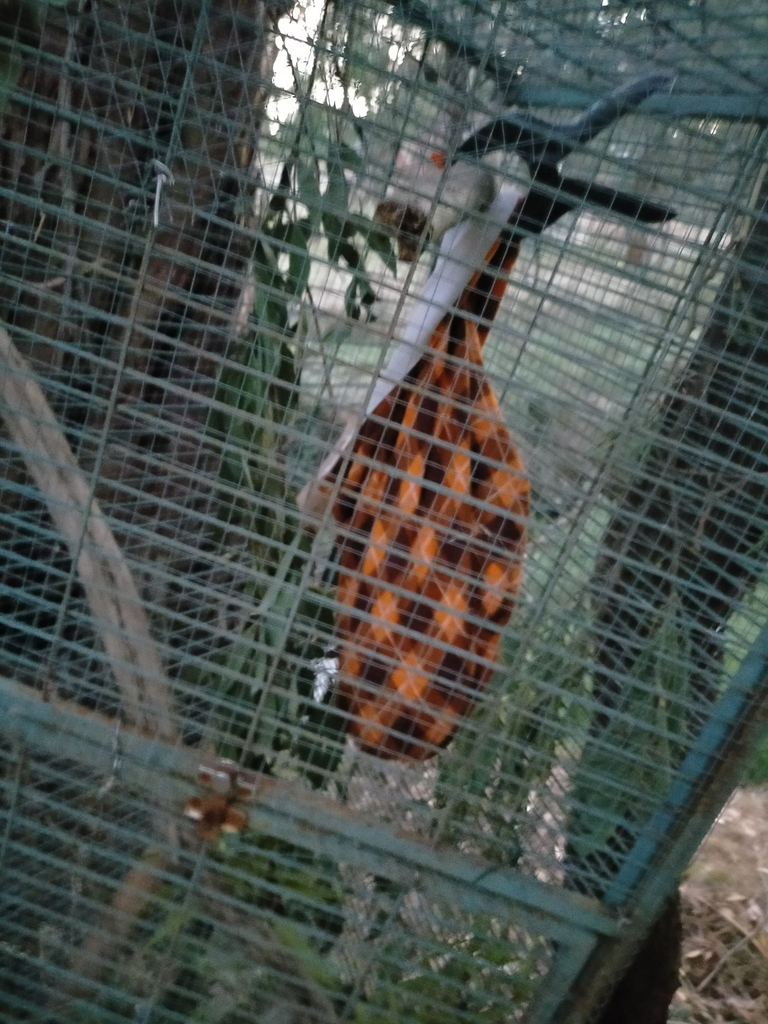 They love to snuggle in a pouch so they feel safe
She looked so sad and scared just huddled up on the ground the poor thing. We ended up bringing her inside and attempting release on another property nearby. We used the same method and it appears to of worked because she hasn't returned to the cage yet.
Hopefully you get to live a nice long full life little possum, all the best.