A night owl
Might miss out
On early sunrises
But nature is kind
To bring everyday
AMAZING view of
The sun setting
And send good night wishes
With that bright star,
Ms. Moon and a clear sky
...Sweetest dreams!
I wrote this poem and collected a few pictures of sunset, the stars, early and late moon view from my balcony. I always admire the nature every single day for offering breathtaking view of clouds over the mountain and beautiful sunsets. The special thing with Vung Tau city is that there is a different beautiful sunset every clear day of the year.
I am grateful to have the opportunity to wave goodbye to the sun and view the magnificent nature show so many times. I also feel calm and peaceful seeing the light from houses and people coming home from work, jogging and walking and talking to each other, kids playing, running and biking.
And one of the comforting things I enjoy very much is going to sleep with the bright moon shining through my window. After a hard working day, the moon and stars put me to sleep with sweetest dreams.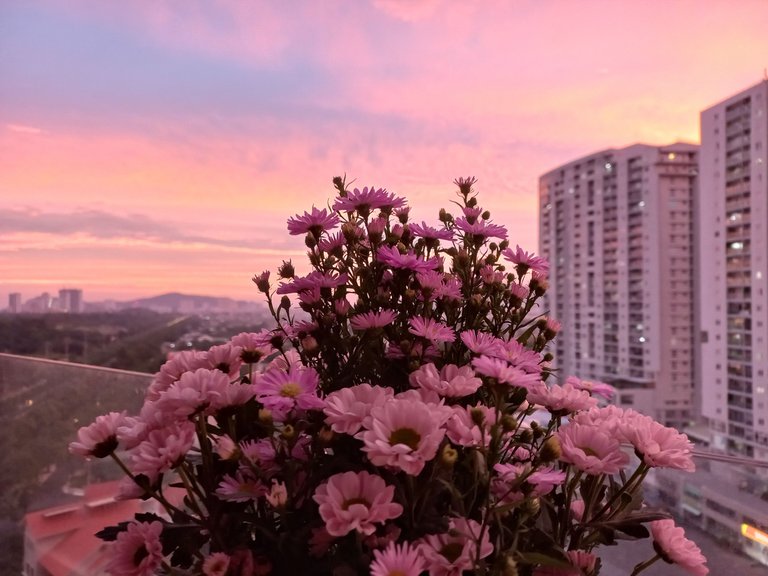 I bought some flowers in the afternoon to realize the sunset is in the exact color. It's lovely!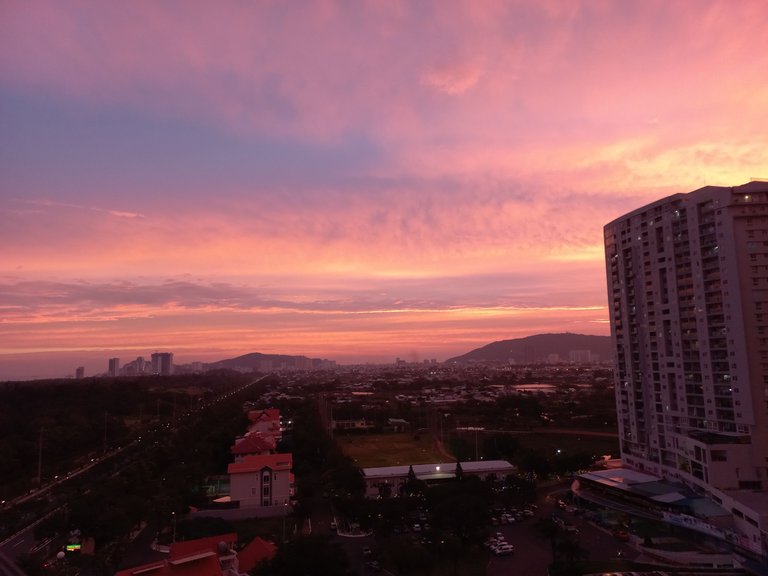 The sun started to come down, the show just started!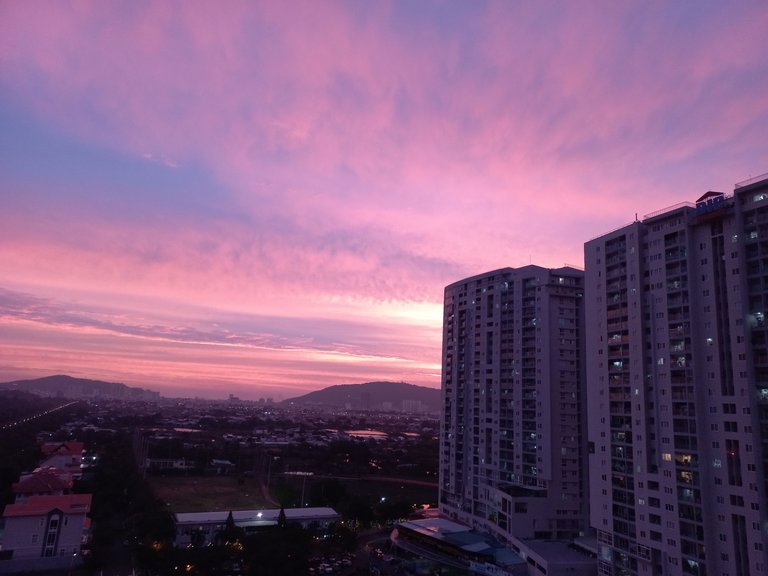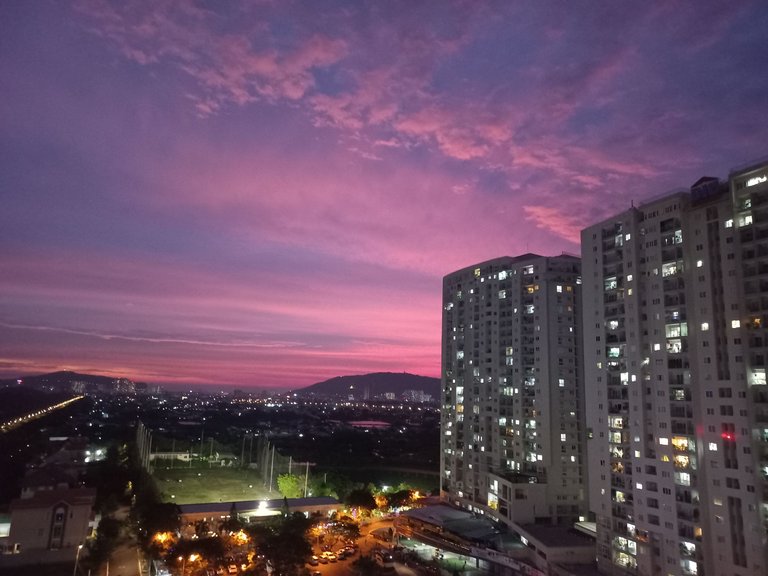 I watched as the clouds changed colors.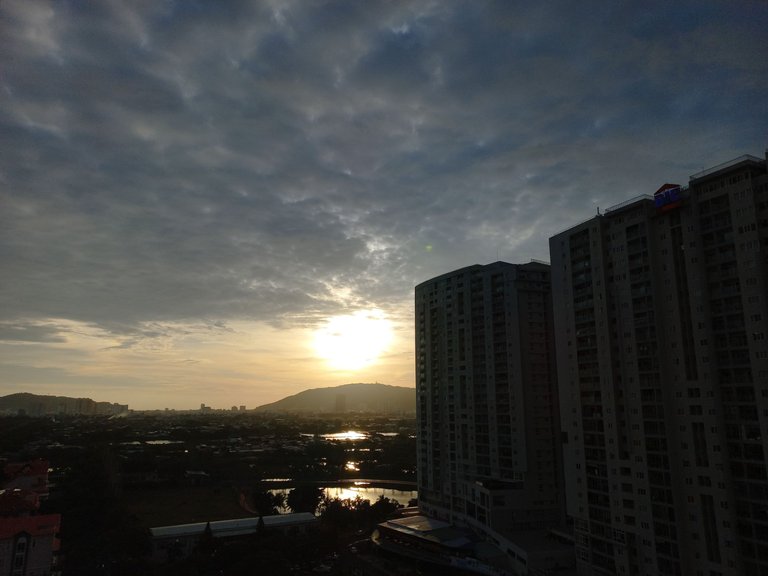 Another day with different texture of clouds.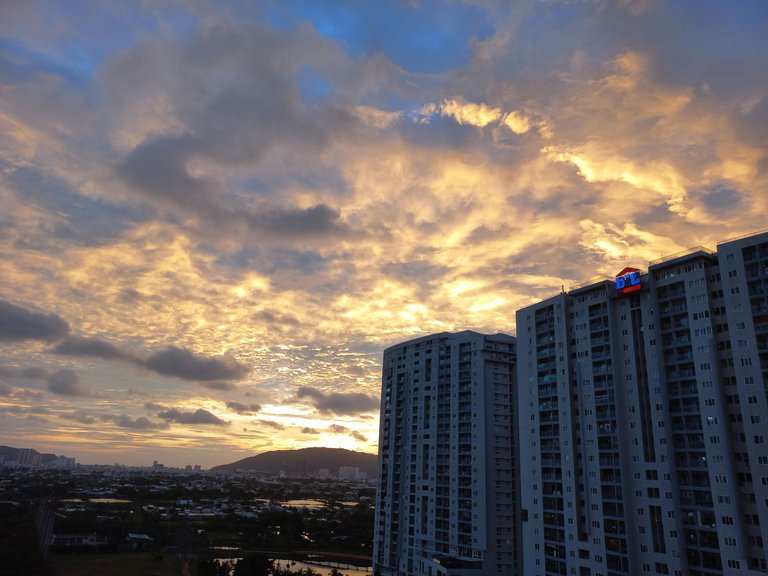 The sun came down.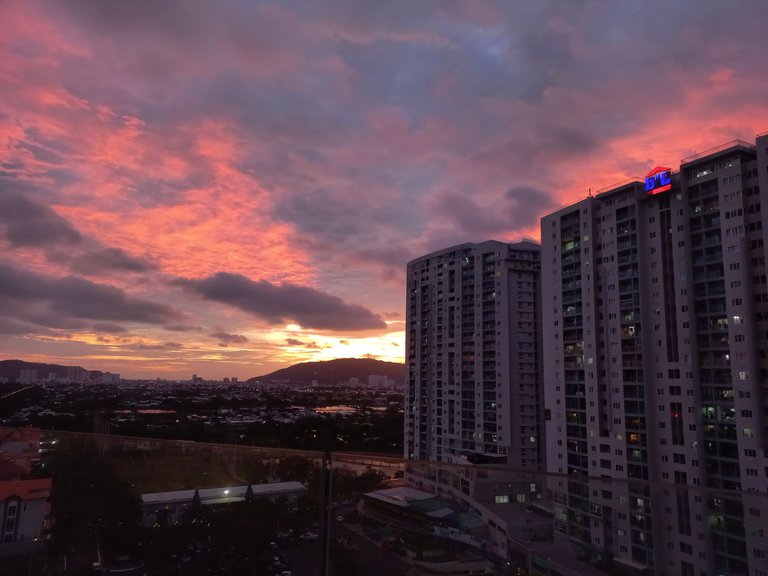 And look at the thick clouds!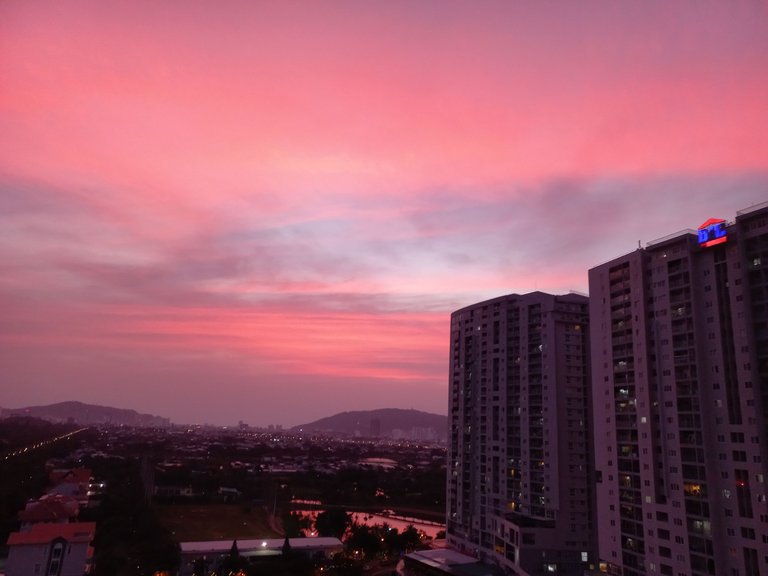 Since moving here, pink has become my favorite color 😁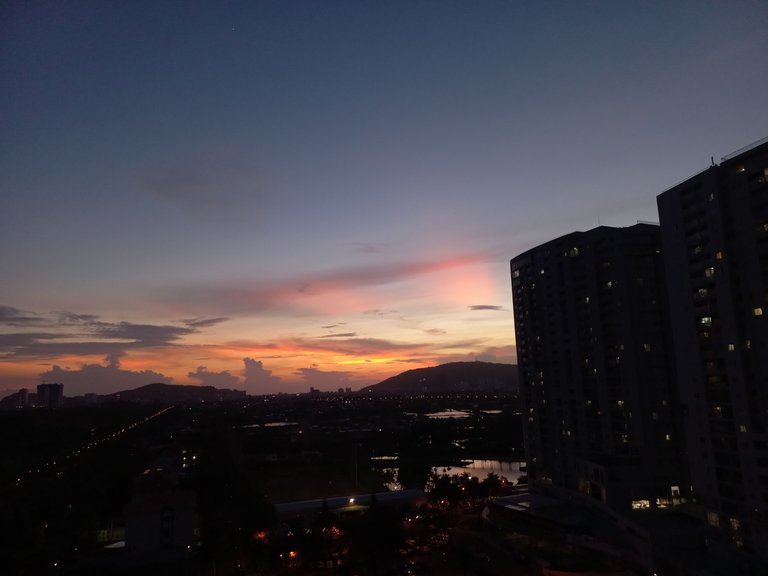 Bye bye sun and those last lights of the day!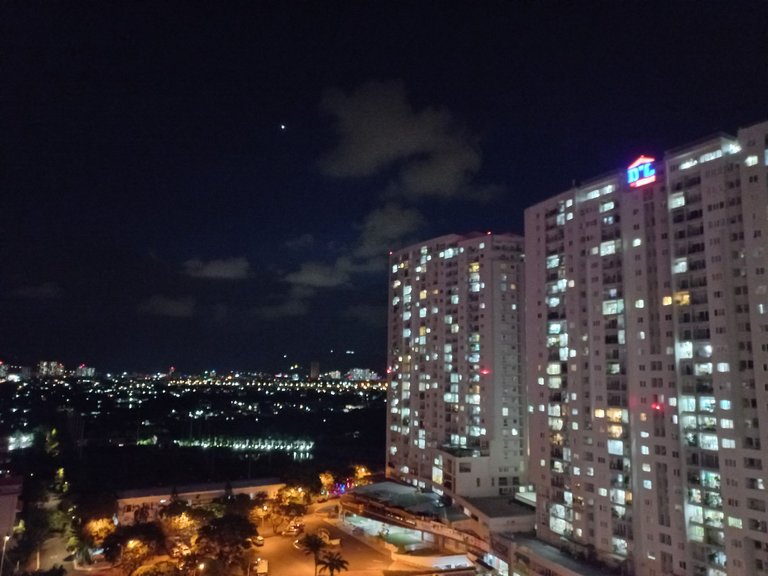 Hello star!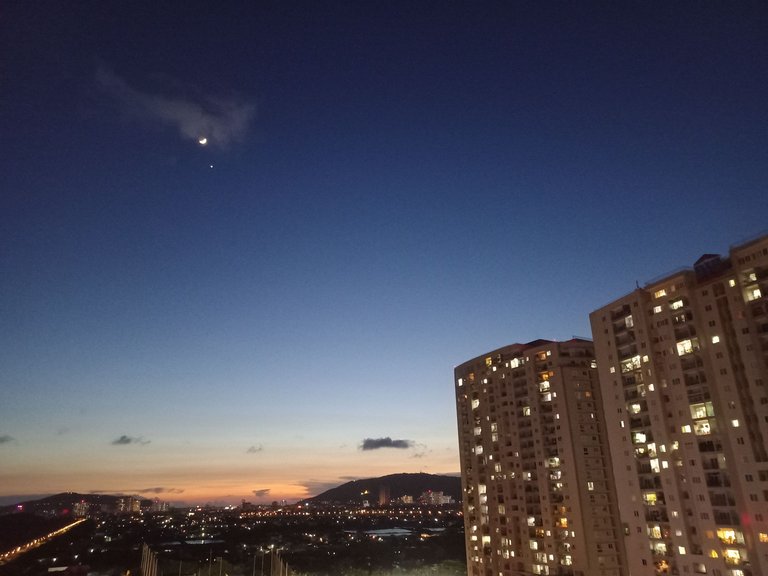 New moon, a star and some light from the mountain.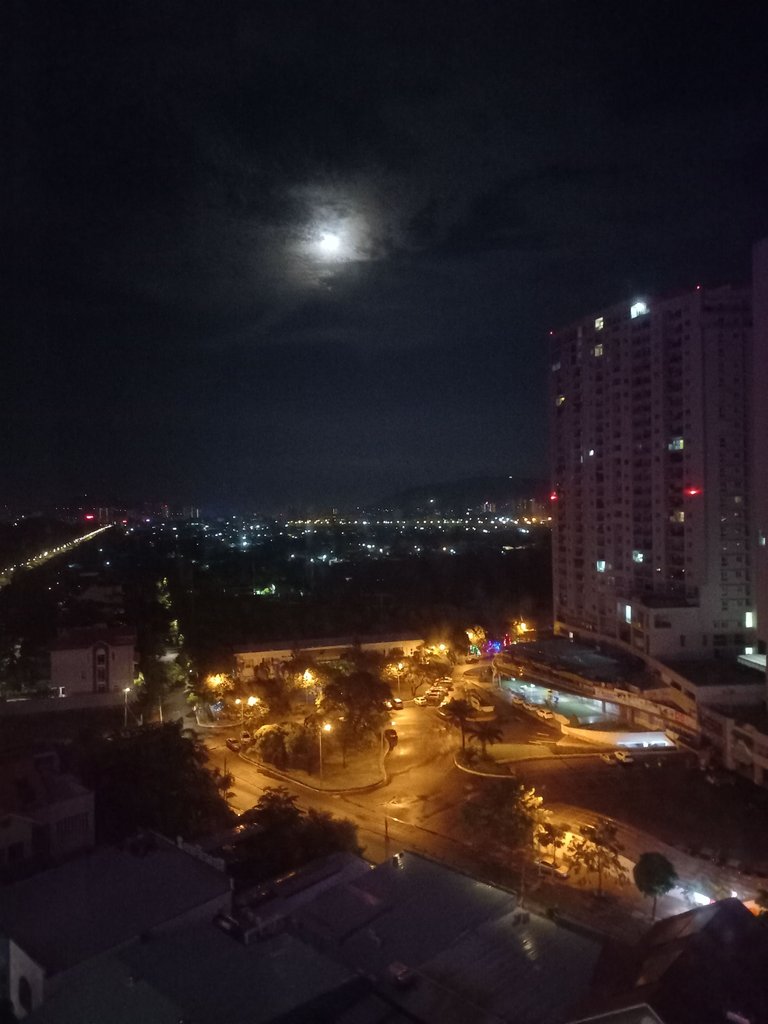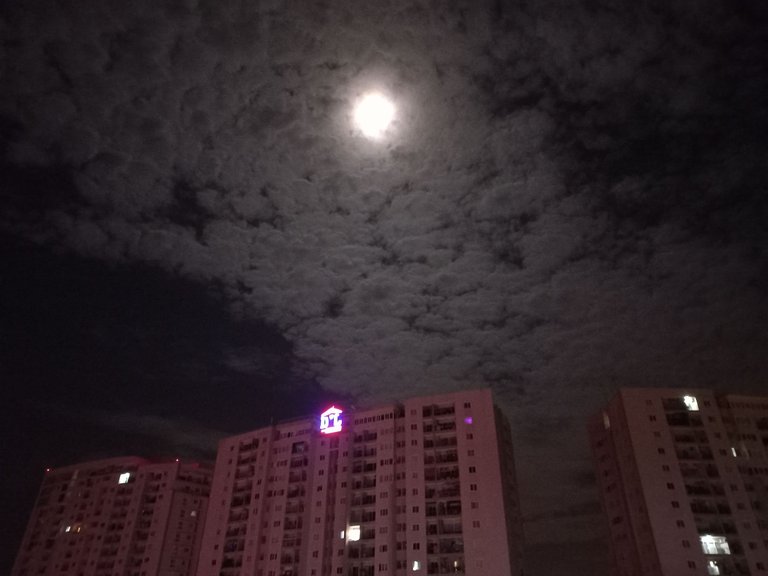 I took this photo before going to sleep. I can't describe how wonderful the view made me feel. I hope to share with you a little joy from Nature through this short poem and post.
Thanks for reading and sharing this with me!