I love arts and crafts. Lately, I have been focusing more on my pottery skills and making bowls, pots, vases and other items. I wanted to buy a larger carrier for all of my tools and supplies. I started looking through my house to see if I had something that I could re-purpose for that situation. Lo and behold, I saw a sewing machine carrier on wheels that I bought several years ago to transport my serger from house to house. I have not used it in so long, that it was covered in a thin layer of dust. I decided that the carrier would be perfect for all of my pottery supplies because some of them are heavy. I have been using a backpack, but it gets pretty heavy and it does not allow me to carry everything that I need when I go to my classes.
I made a patch for it on my embroidery machine. I used a piece of scrap denim and some red embroidery thread along with some fusible adhesive. I had some Wonder Under in my sewing supplies, so I used that.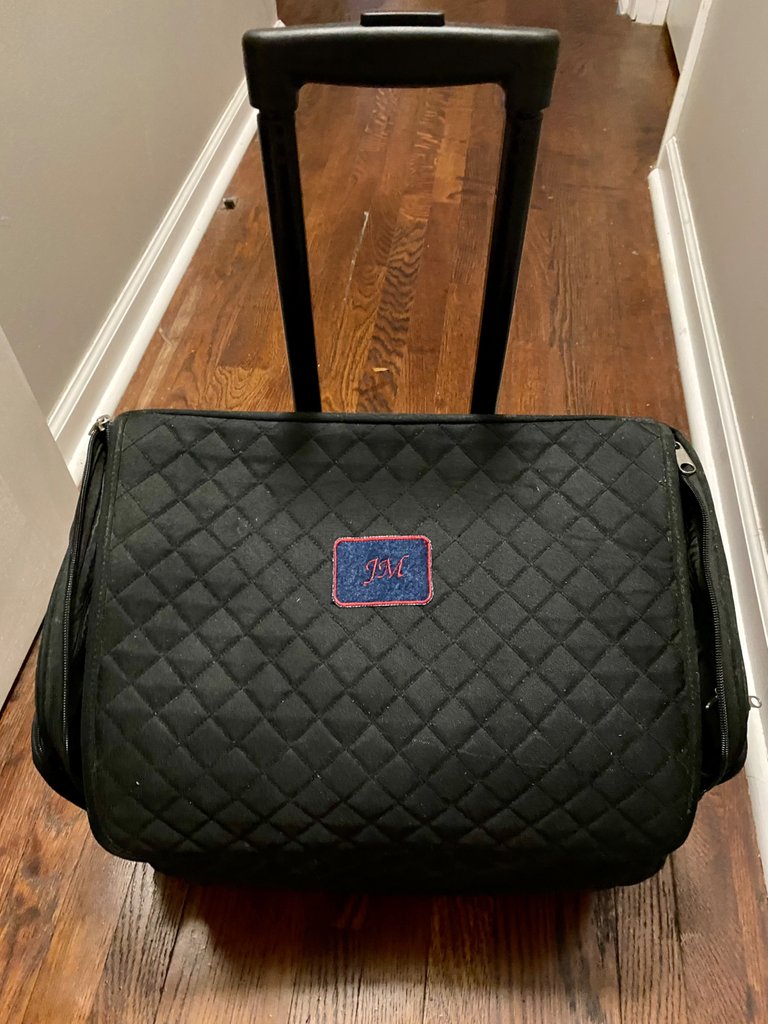 I did not want to make anything elaborate, I just wanted to put two letters in an oval frame that I could iron on my carrier. My machine, has some built in stitches and frames already programmed. I cut out a small piece of denim and a matching piece of the fusible material.
I ironed on the fusible material to the wrong side of the denim. Once it cooled, then I removed the paper which left a glue side to the denim.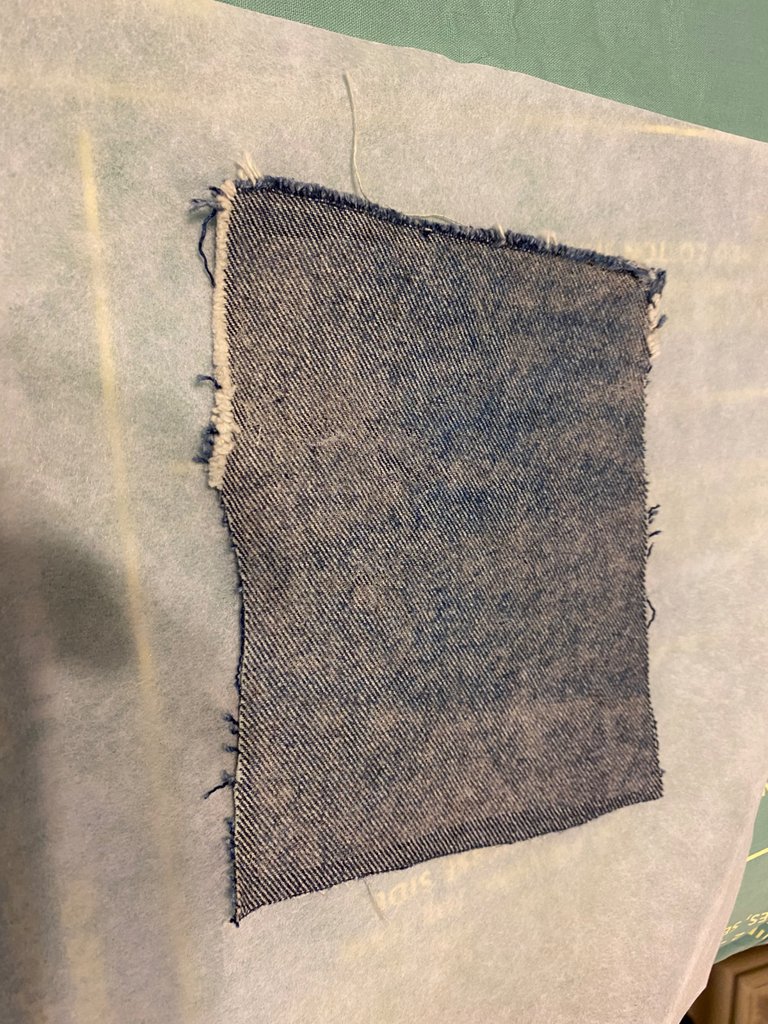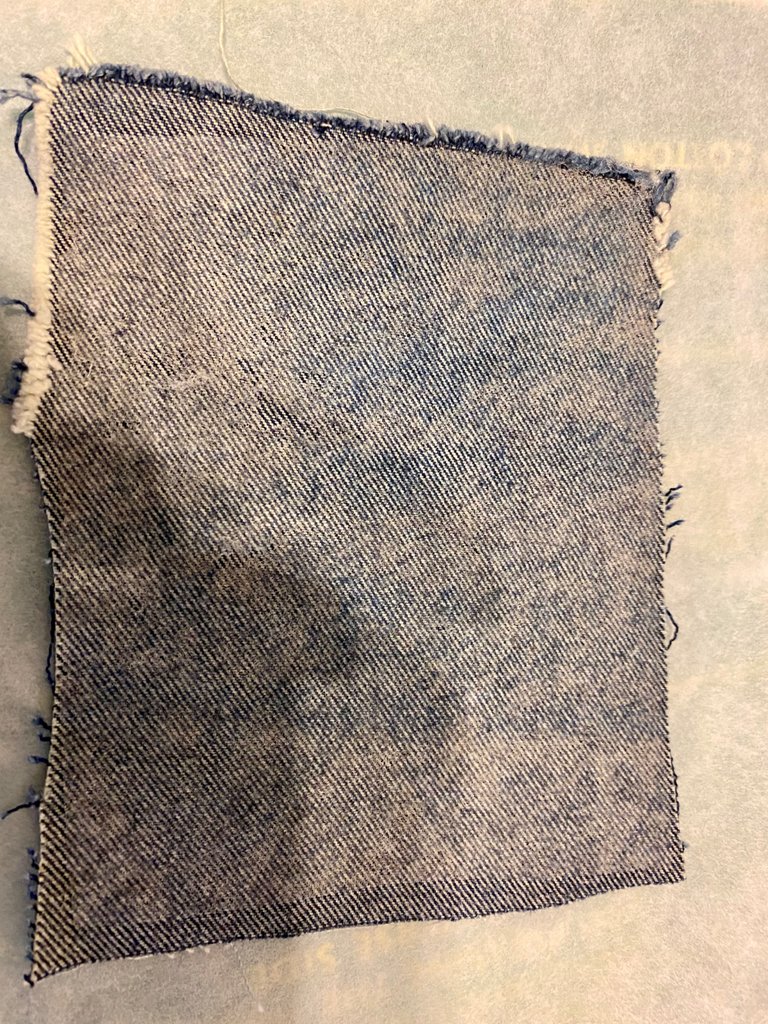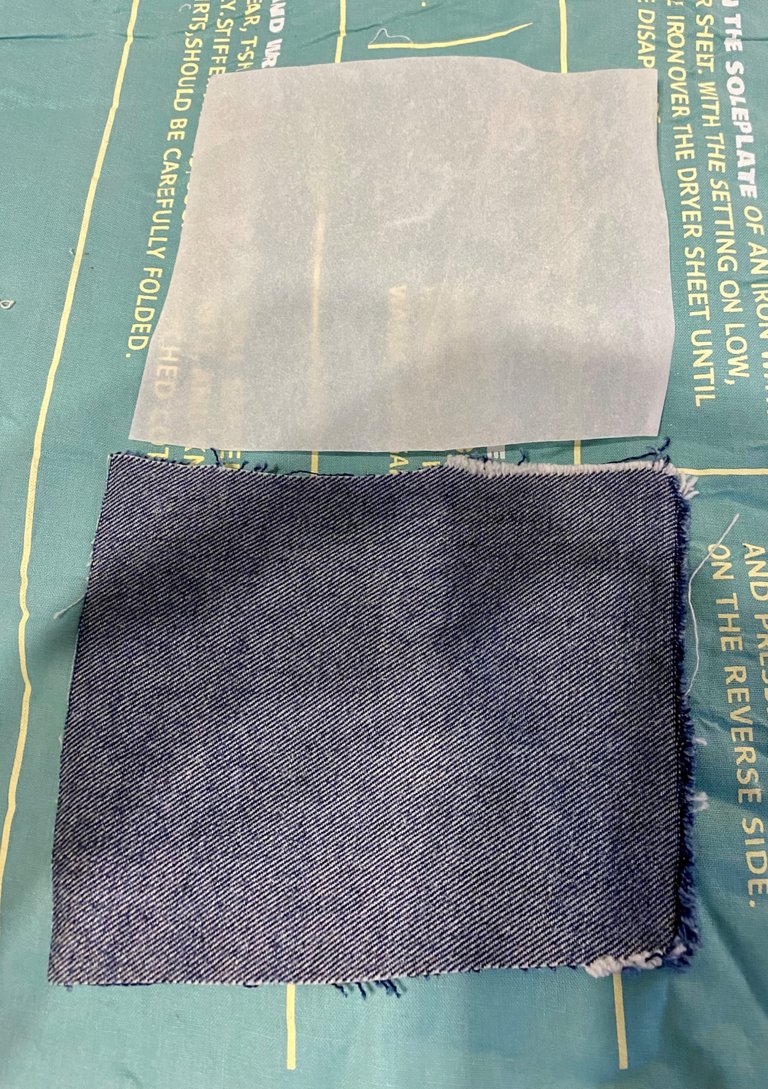 As usual, I used my magnetic hoop to place the fabric on tear away stabilizer. I did not have to pin the denim to the stabilizer, because the machine would do a tack down stitch first.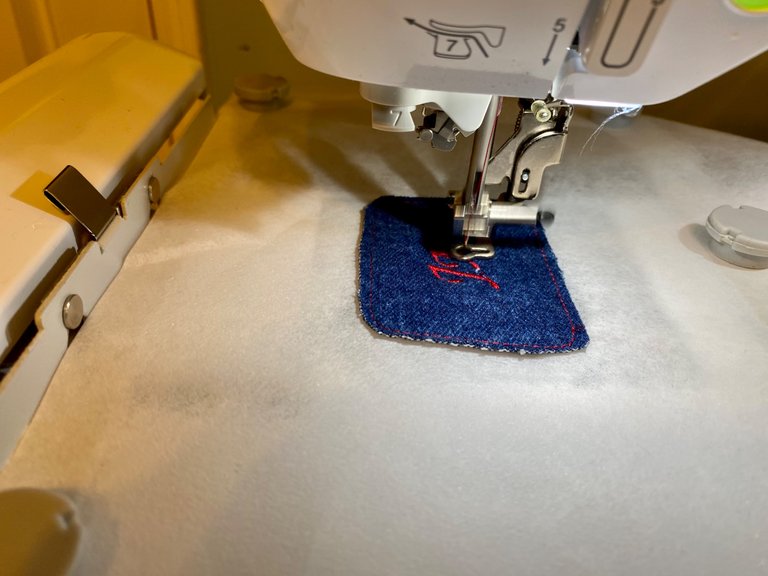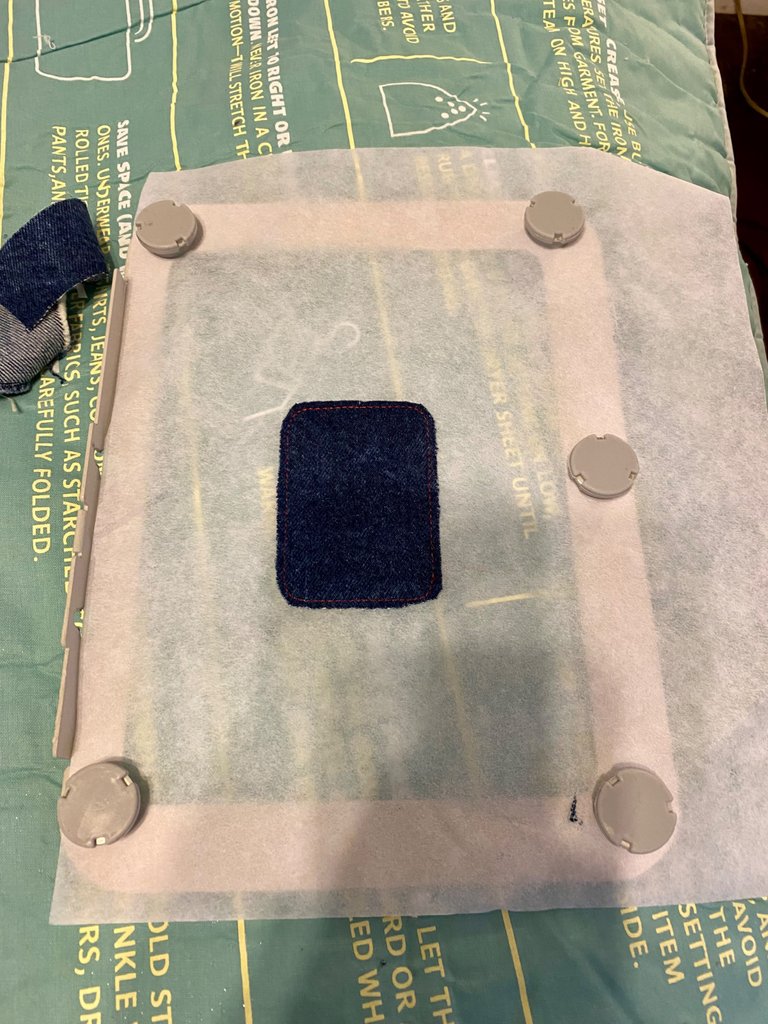 I chose an oval shape that included a satin stitch along the edges. I combined two built-in stitches so that I could add the letters into the oval frame with satin stitches.
Lastly, I trimmed away the excess fabric and then tore away the stabilizer. The only thing that I had left to do was to iron the patch onto the carrier.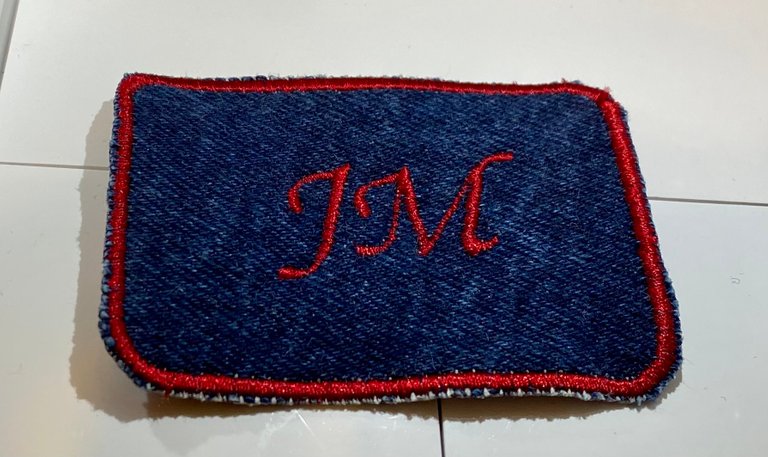 I have not made a patch in many years. I really have a lot of options for beautiful patches that can be added to clothing, jeans, jackets, etc. When I am not so busy with my pottery, I will experiment with patches. For now though, I've got to pack up all of my Pottery materials and supplies so that I can make it to my class on time.
Enjoy your day.