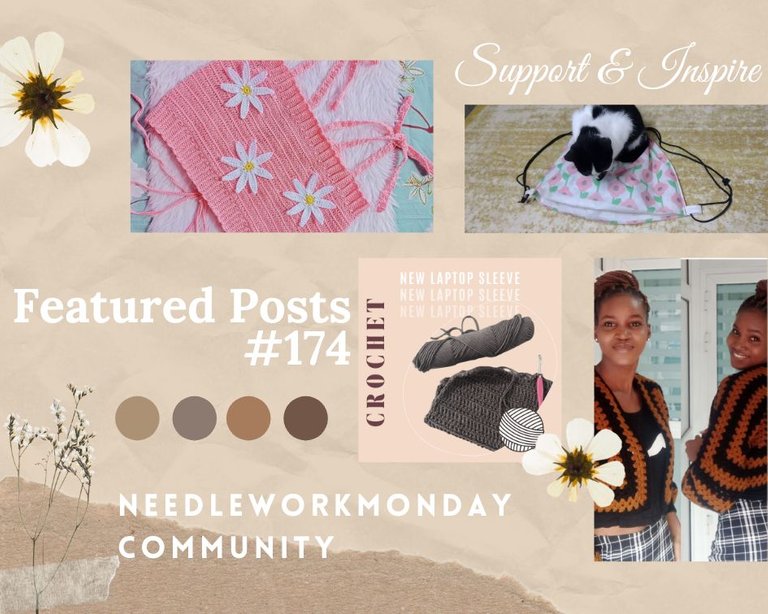 Greetings to all needle artists and supporters!
Welcome to NeedleWorkMonday Community's
174th Featured Posts!
This is a weekly curation showcasing the needlework of our very own HIVEians.
Every Monday we get together to share our love and passion for the needle arts, posting from the NeedleWorkMonday Community and using the #needleworkmonday tag. On all other days we use the #needlework tag. We enjoy each other's creations, ideas, patterns, tips and shortcuts.



𝒪𝓊𝓇 𝓂𝑜𝓉𝓉𝑜 𝒾𝓈 𝓉𝑜 𝒮𝓊𝓅𝓅𝑜𝓇𝓉 𝒶𝓃𝒹 𝐼𝓃𝓈𝓅𝒾𝓇𝑒.
Let us as a community, continue to show our love and support by visiting and commenting on each other's work while inspiring one another with the beautiful works of needle art that we do. Nothing makes a heart happier than to read a supportive comment from a fellow member!


Here are our featured posts this week:
by @jonalyn2020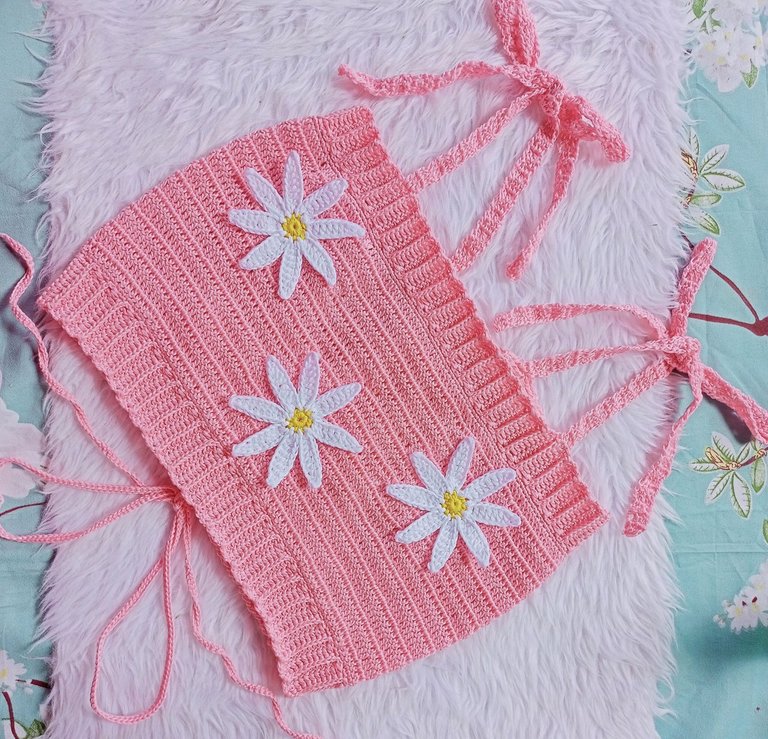 With a favourite color of pink in mind and her theme this week, @jonalyn2020 created this beautifully cute crop top to match her color mood for the moment. The addition of white flowers accentuates her masterpiece, uplifting the already cheery top altogether.




by @blezyn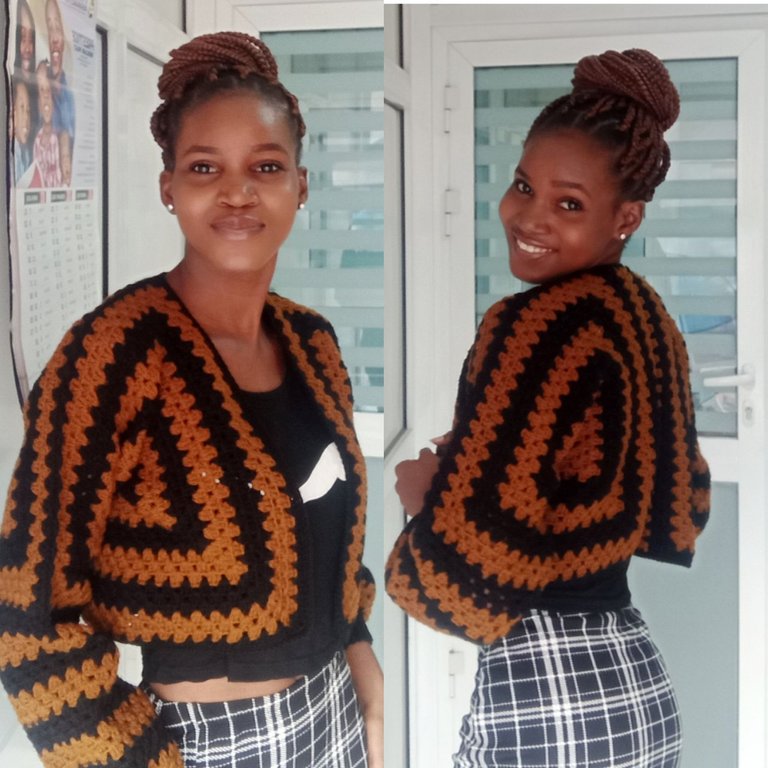 A different kind of cardigan made from a different kind of granny squares, @blezyn's specialty. It is so interesting to see what she creates with simple granny squares, which one may not have thought of. A stylish versatility!




by @travelingmercies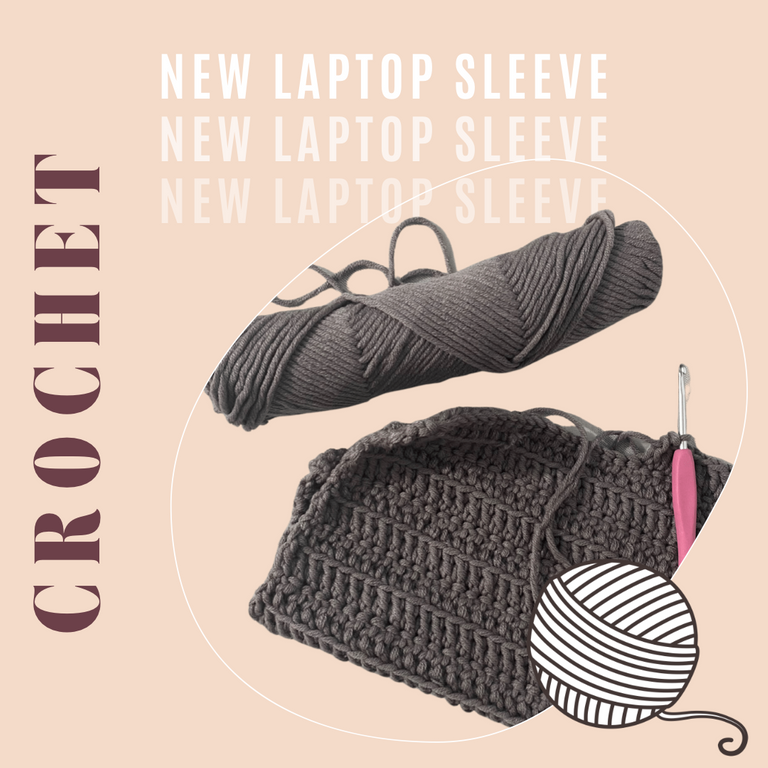 When there is an idea and a goal, it brings purpose and meaning to what we do. This is the sentiment shared by @travelingmercies when she found a new goal to crocheting practical and useful items for all her belongings, her new found hobby.




by @lauramica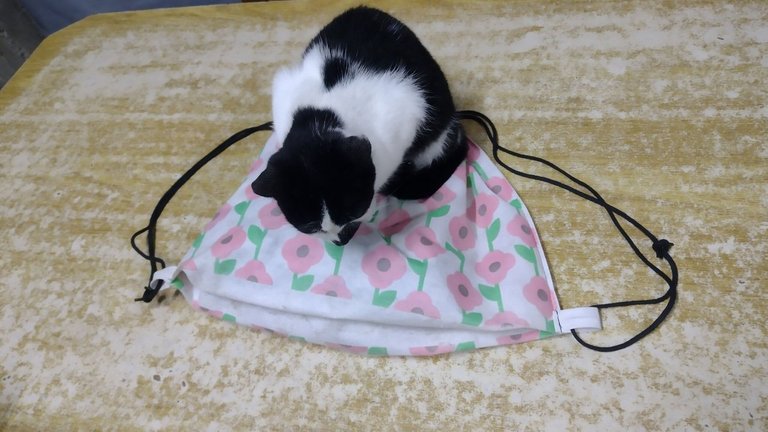 @lauramica receives special help this week with her project, a simple one but comes with practical benefit to suit her needs. She converted a grocery bag into a cute drawstring backpack. The result is much approved by her equally cute furry helpers.





Thank you for stopping by to view our featured posts for this week. Please stop by their posts and show them some love with a read, a comment and an upvote for sharing their handmade creations.
To see more needle arts, please check out the the NeedleWorkMonday Community and check back here with @needleworkmonday every Wednesday / Thursday for the weekly Curation posts!!
If you are a needlework artist we'd love to have you join us to share your work and inspire the Hive blockchain to give a craft a try.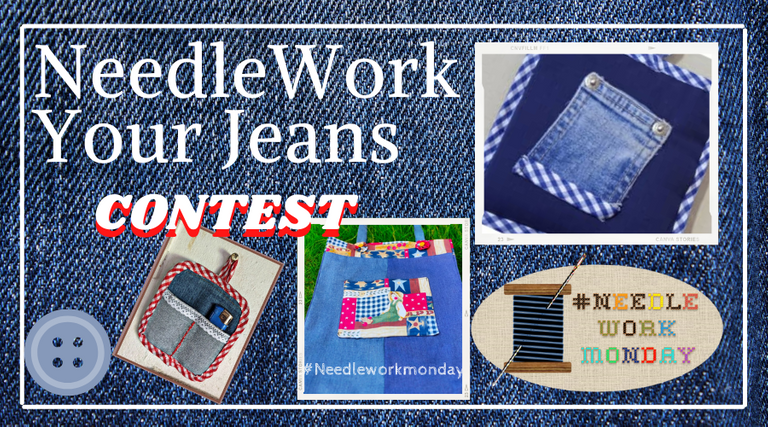 Please join us for our current NeedleWork Your Jeans Contest! You have 11 more days to enter. For more details please click the link.



Please Subscribe and Post from the NeedleWorkMonday Community for a chance to be featured and upvoted (please follow the posting guidelines in our updated FAQs)!
On Mondays, please ensure that you include the #needleworkmonday tag and on other days, please use the #needlework tag (without the word Monday attached).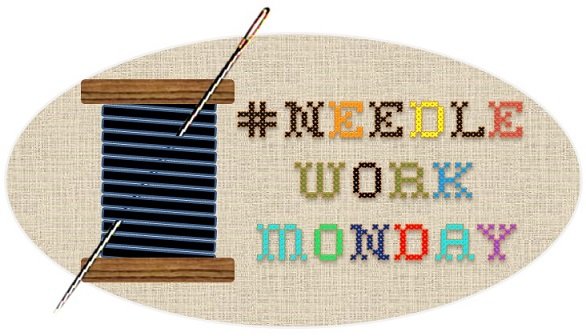 Join our Discord channels!
Many thanks to @kattycrochet for providing our lovely custom dividers!
NeedleWorkMonday Founder:
Administrator:
Moderator:
Community Builders:
🌷 Today's curation is written by @marblely 💻🖱✍🏻