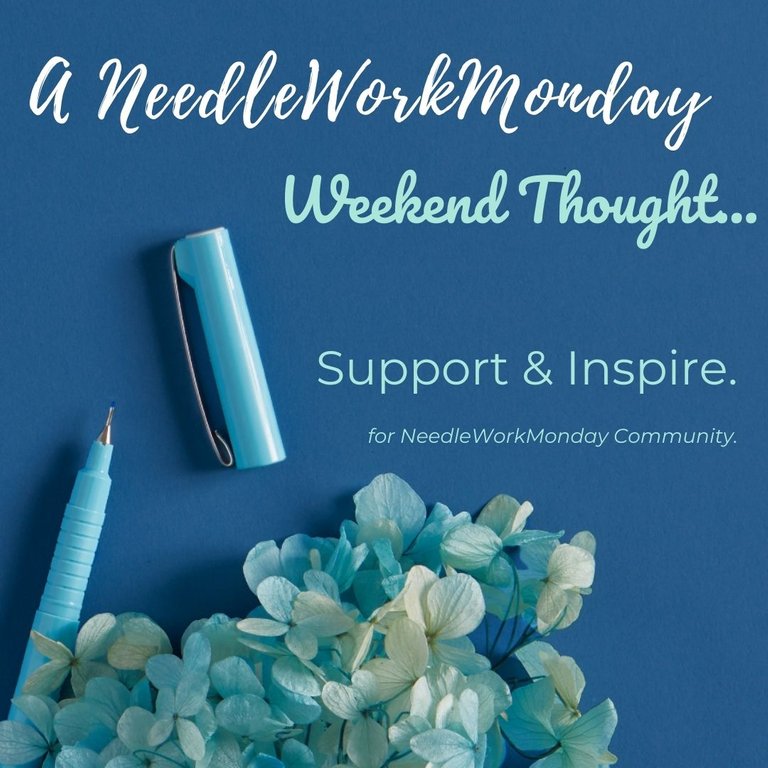 ♡ 𝚆𝚛𝚒𝚝𝚒𝚗𝚐 o𝚞𝚛 n𝚎𝚎𝚍𝚕𝚎𝚠𝚘𝚛𝚔 𝚜𝚝𝚘𝚛𝚢 ♡
Happy Weekend!

As we prepare our needlework projects for Monday, as we sip our warm cup of coffee or chocolate or tea, thinking about what project to share with the community, it is always good to give it a little more thought about what to share and how to write about the project.
One of the goals of the recently concluded Tease Us Challenge was to encourage a different kind of writing, a writing that starts with a tease and ends with a reveal. It is one way to write our needlework stories. We received so many exciting and fun-to-read entries that we are finding it hard to decide 😊!
Which brings us to a quick update, winners of the Tease Us Challenge will be announced this Wednesday, instead of the earlier planned Monday, thank you for your patience 😊


♡ ♡ 𝕎𝕙𝕒𝕥 𝕚𝕤 𝕠𝕦𝕣 𝕟𝕖𝕖𝕕𝕝𝕖𝕨𝕠𝕣𝕜 𝕤𝕥𝕠𝕣𝕪? ♡ ♡

You may have heard or read about the 5W1H questioning method or
some may have heard of it as the "5 Wives and 1 Husband".
When we write, we can think about the 5W1H questioning method, basically the:
What, Who, Where, Why, When and How

Every needlework project starts with a thought or an idea, or perhaps an inspiration or just a visual from somewhere. Sometimes, a project appears in our dreams 😊
Even when it is something in our mind, even when there is nothing started yet,
we can share about the thought.
♡ 𝒲𝓇𝒾𝓉𝑒 𝒶𝒷𝑜𝓊𝓉 𝒾𝓉! ♡
There is much we can write about. Think about answers to questions such as:
• What captured our eye?
• Who can we make it for?
• Where can we find the materials?
• Why are we thinking about the project?
• When can we make it?
• How do we make it?
We can include photos of the items that caught our eye or links to videos we came across during our research.
When it comes to how-tos, while we enjoy writing about how something is made and sharing process photos, we can further think about answers to questions such as:
• What helped us decide on the fabric / yarn / thread colour / type?
• Who inspired us?
• Where did we find the inspiration?
• Why did we choose to make this project?
• When did the idea start?
• How did we feel starting, during and after completing the project?
A how-to answers the "how" question which essentially is only 1 part of the 5W1H questioning method. There is so much more that we can write about when it comes down to it.
We can share our thought process, our challenges along the way and how did we overcome them. And not every project we decide to venture in turn out the way we hope them to be. If we feel frustrated, if we feel happy about it, if life happened in the midst of us trying to work our project, guess what?
♡ 𝒲𝑒 𝒸𝒶𝓃 𝓈𝒽𝒶𝓇𝑒 𝒶𝒷𝑜𝓊𝓉 𝒾𝓉 𝓉𝑜𝑜! ♡

We are here to support one another, to learn from one another and to inspire each other.
Remember, it is our community's motto to:
𝒮𝓊𝓅𝓅𝑜𝓇𝓉 𝒶𝓃𝒹 𝐼𝓃𝓈𝓅𝒾𝓇𝑒.

Let us not limit ourselves to how-to tutorials. Let us expand our imagination.
Lets share our story,
♡ 𝑜𝓊𝓇 𝓃𝑒𝑒𝒹𝓁𝑒𝓌𝑜𝓇𝓀 𝓈𝓉𝑜𝓇𝓎 ♡

The sky is the limit and the possibilities are endless.
Variety and uniqueness give readers and curators a breath of fresh air to read and it helps ignite our creativity too 😊
However, new members are required to share at least 1 post which includes process photos of your original work as this validates and proves the work you are sharing in the community is yours (please refer to our FAQs). After that, you can share your needlework stories in many different ways 😊


♡ 𝚃𝚑𝚊𝚗𝚔 𝚢𝚘𝚞 𝚏𝚘𝚛 𝚛𝚎𝚊𝚍𝚒𝚗𝚐. 𝚃𝚒𝚕𝚕 𝚊𝚗𝚘𝚝𝚑𝚎𝚛 𝙽𝚎𝚎𝚍𝚕𝚎𝚆𝚘𝚛𝚔𝙼𝚘𝚗𝚍𝚊𝚢 𝚠𝚎𝚎𝚔𝚎𝚗𝚍 𝚝𝚑𝚘𝚞𝚐𝚑𝚝...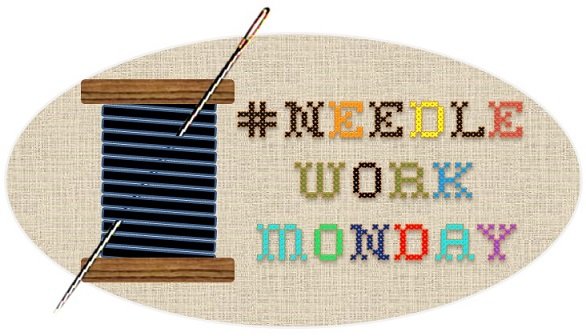 NeedleWorkMonday Founder:
Administrator:
Community Builders:
🌷 This article is written by @marblely 💻🖱✍🏻