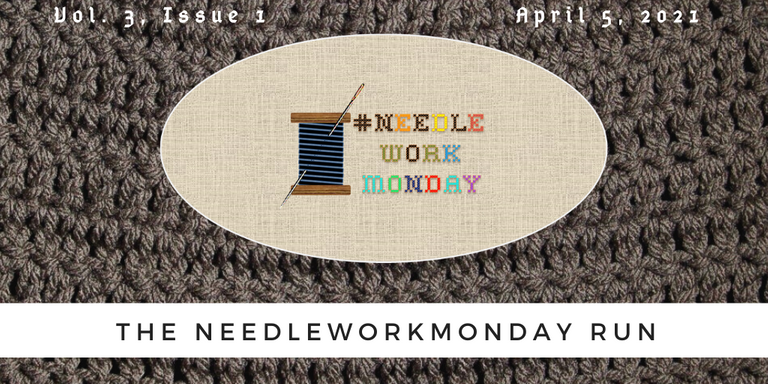 It's been awhile since we've published an issue of 'The NeedleWorkMonday RUN' (reports, updates, news).
This is the NeedleWorkMonday Community's inside look. Here you will be informed of the latest happenings involving our needlework community.
There will be no set schedule for these articles as they will be published on an as needed basis.

New Discord Server
We are excited to announce we now have our own Discord server! 🤩🥳
We are very grateful for the help we had with hosting our community. It will now be an easier process for you to join and connect with us.
We hope that every needleworker who is active in the community and present on discord will join us over at our new place. We're looking forward to seeing you! 😃
All of our old channels will be removed by the end of this week. Please head on over to the new discord at your earliest convenience.
To join now just simply click the logo below to be connected...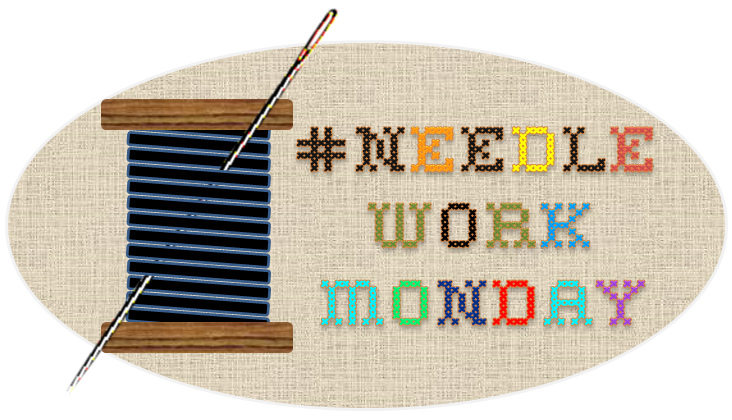 OCD Incubation Program
We are still in the OCD Incubation Program!
We are consistently submitting posts that we deem are of good quality and that follow the guidelines listed in our FAQs to be supported/upvoted by the OCD accounts.
We do want to make a reminder that we are not a drop off and go community.
For example after your post has been generously upvoted we don't see or here from you again until you drop off your next post.
We expect our members to be supportive of one another, commenting on each other's work and mingling throughout the community. We understand that everyone has time restraints but if you have time to submit a post surely you could make time to comment on at least one or two other member's content before leaving.
We will be making note of those who are active here as they will be priority when it comes to submitting posts for the incubation program.
We will also be actively upvoting comments and leaving tips for those members who are consistently involved and engaged within the community.
Let's continue to make this community great and unique by encouraging and uplifting one another as we share our inspiring creations. Taking a moment out to support a fellow needleworker could make a huge difference in someone's day or week ~ ♥️

Work in Progress
I also want to remind you that we love seeing projects that are in progress. You don't have to wait to post finished work. We love coming along the journey with you and seeing your creations come to life as you go.
Thank you for working hard and going the extra mile to share the process of your work. We have come a long way and have greatly improved on this.
I have really been enjoying seeing the photos of your work process and the detailed instructions you give when sharing tutorials.
Keep up the great work! 😉

Chat Feature
You may have noticed the chat tab that was added to our Community page (visible when using the Peakd frontend). This is for the entire community to use to chat amongst one another.
However, this feature does not support Hivesigner and can only be accessed when signed in under PeakLock.
Feel free to mingle, ask questions or just say hi when using this new chat feature. 😃

As always if you have any questions please feel free to reach out to our administrative team for assistance :)


Thank you ~


NeedleWorkMonday Founder:
Administrators:
This issue of 'The NeedleWorkMonday RUN' is brought to you by @crosheille. 😊