Hello needle-artists!
I am happy to see all of again at another week. Last time, I made a embroidered Quilt and shared with you at the last week #needleworkmday post: My Amateur Embroidered Quilt During Corona Time..
And...
This is my second post on your community. I am an amateur needletworker.
I can only do Embroidered Quilt, and I am still now learning. I got this community as a learning media of different types of fantastic needletworks.
---
Today I will share my recent work. Now I have been working with a self-initiated design to put it on my quilt.
I used cotton clothes and different colour threads as shown on the below photo.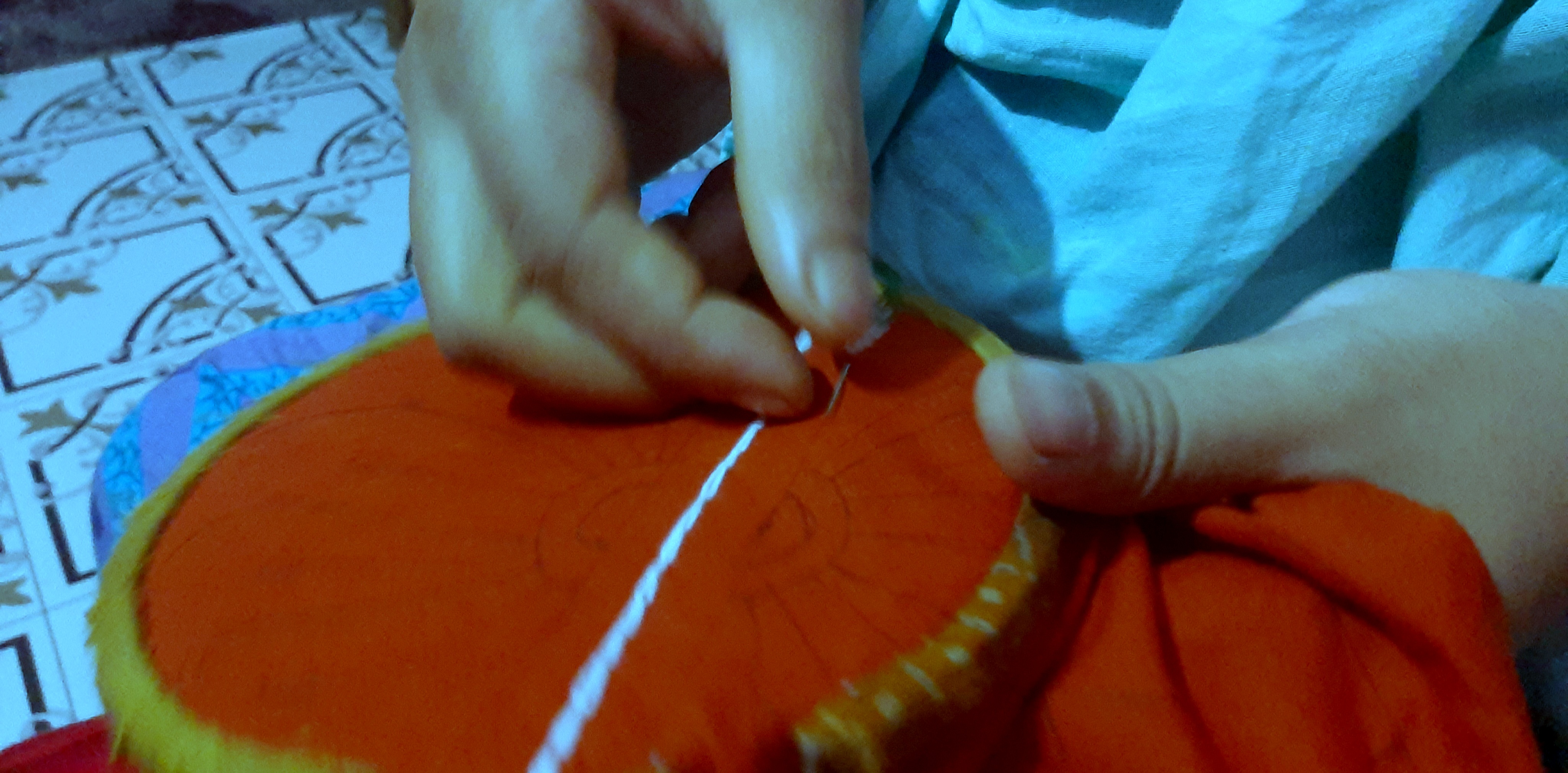 I chose a simple design that I can easily draw and embroider on the quilt.
At first I have drawn the design on the cloth with a pen. You should use removable colornto draw as they can be erased easily after completing the Needlework.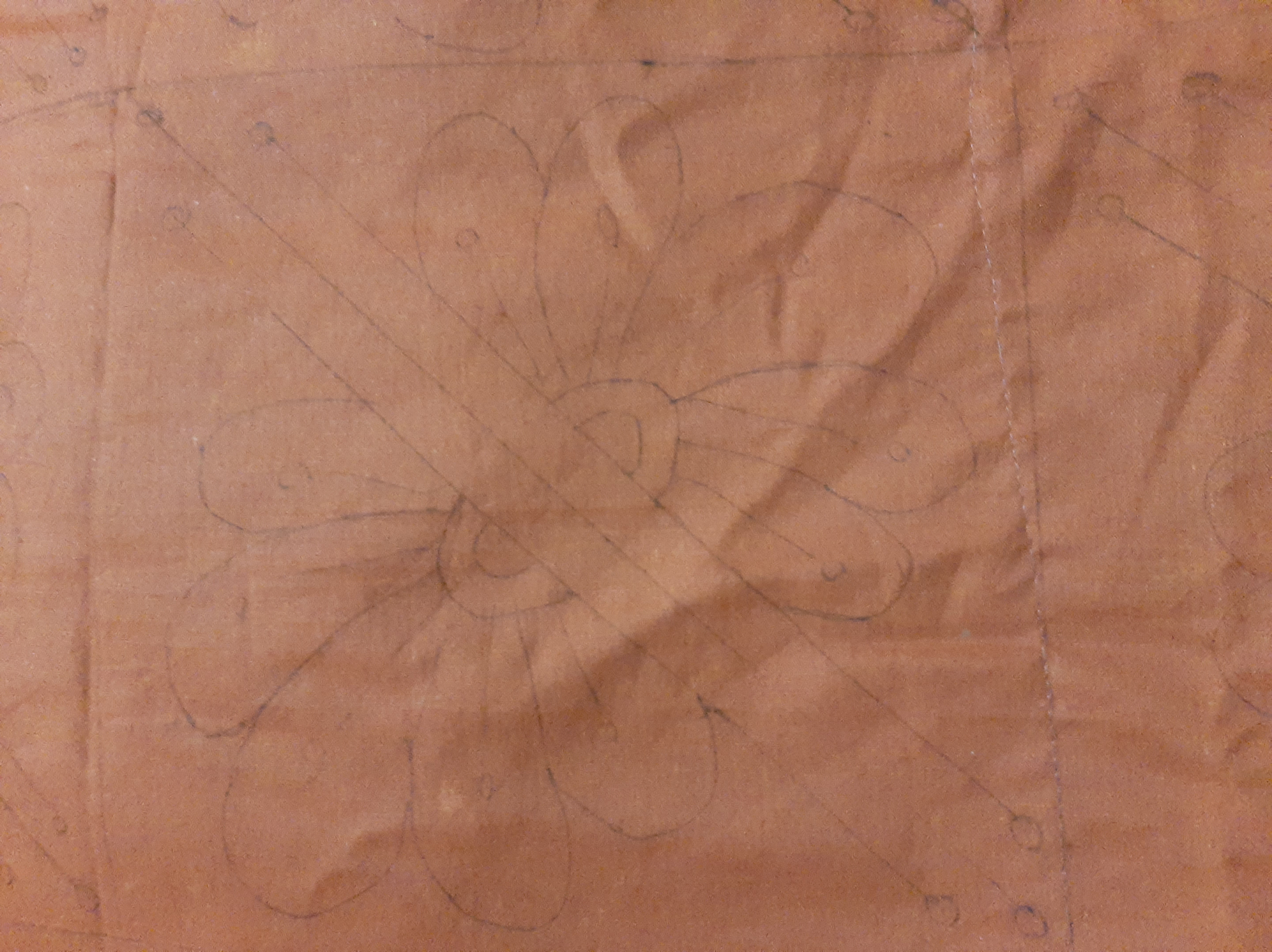 Then I started my job. It is important to start from the suitable point. It helps to go forward. I started with the middle lines by chain stitch.
After that, I joined the stitches from both sides to create the flower shape with another colour thread. So same thing on opposite side having red colour of the quilt.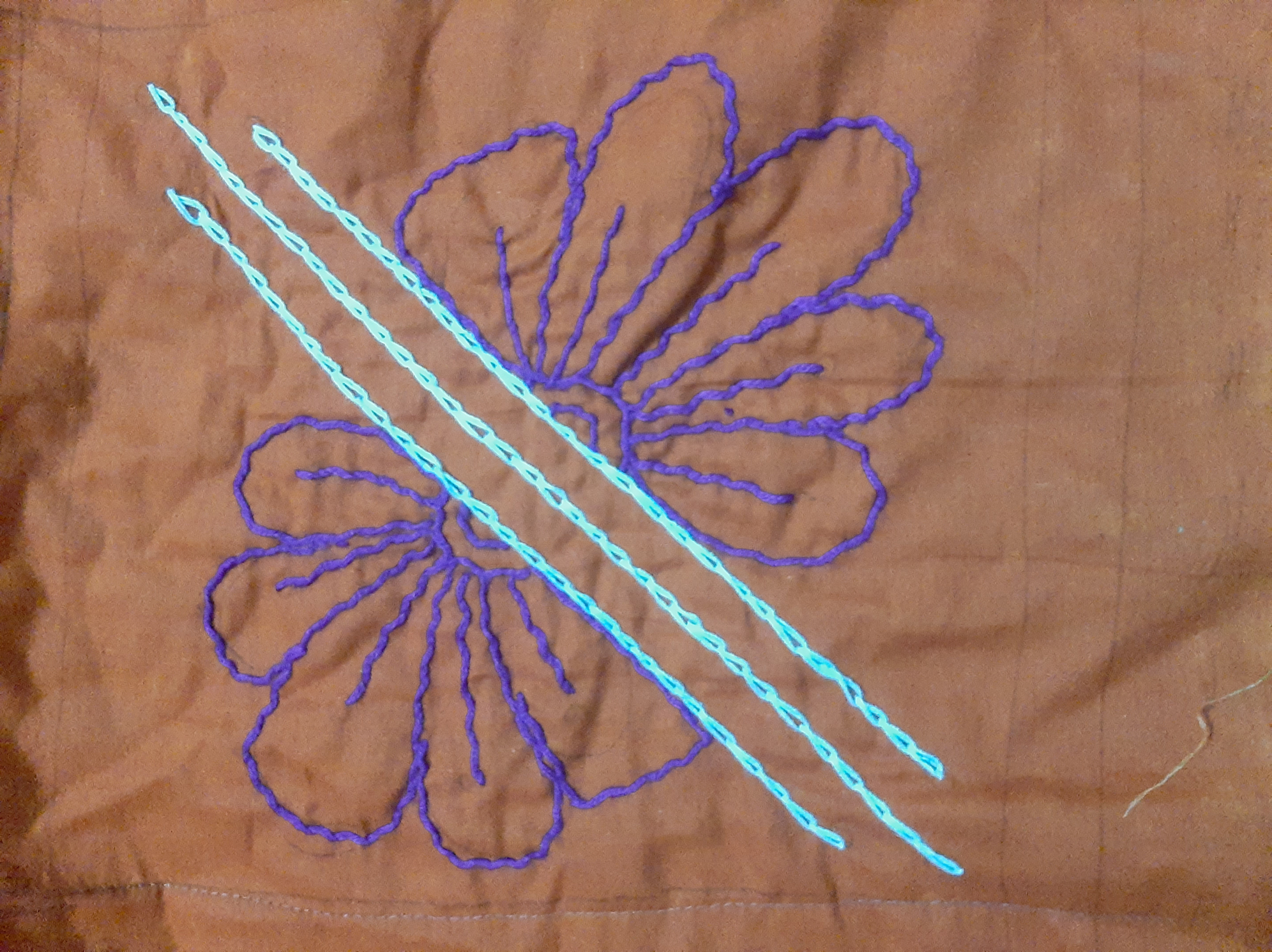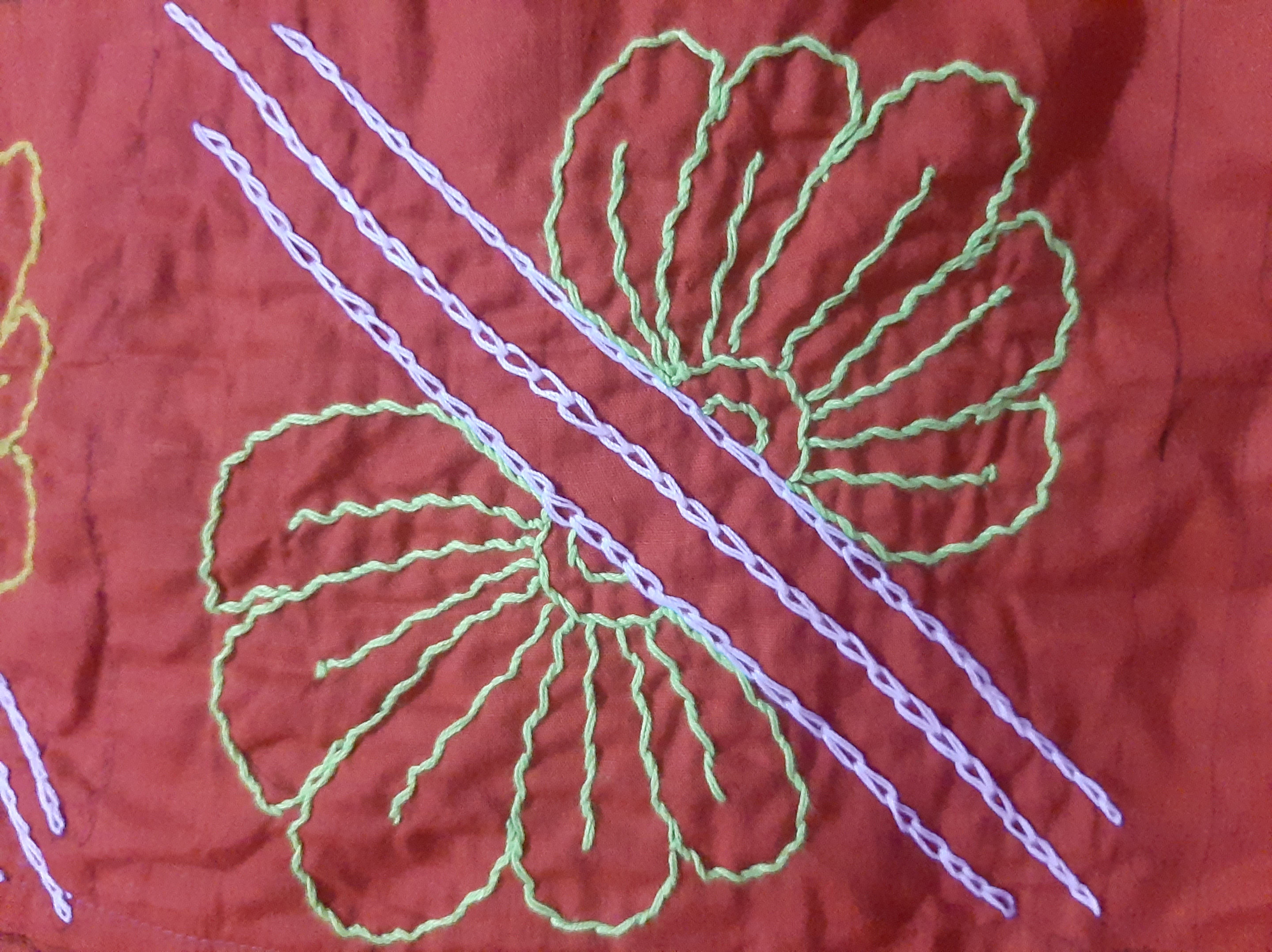 And finally I crossed the inline around the quilt. It devided the quilt with some segments where the flowers blooming.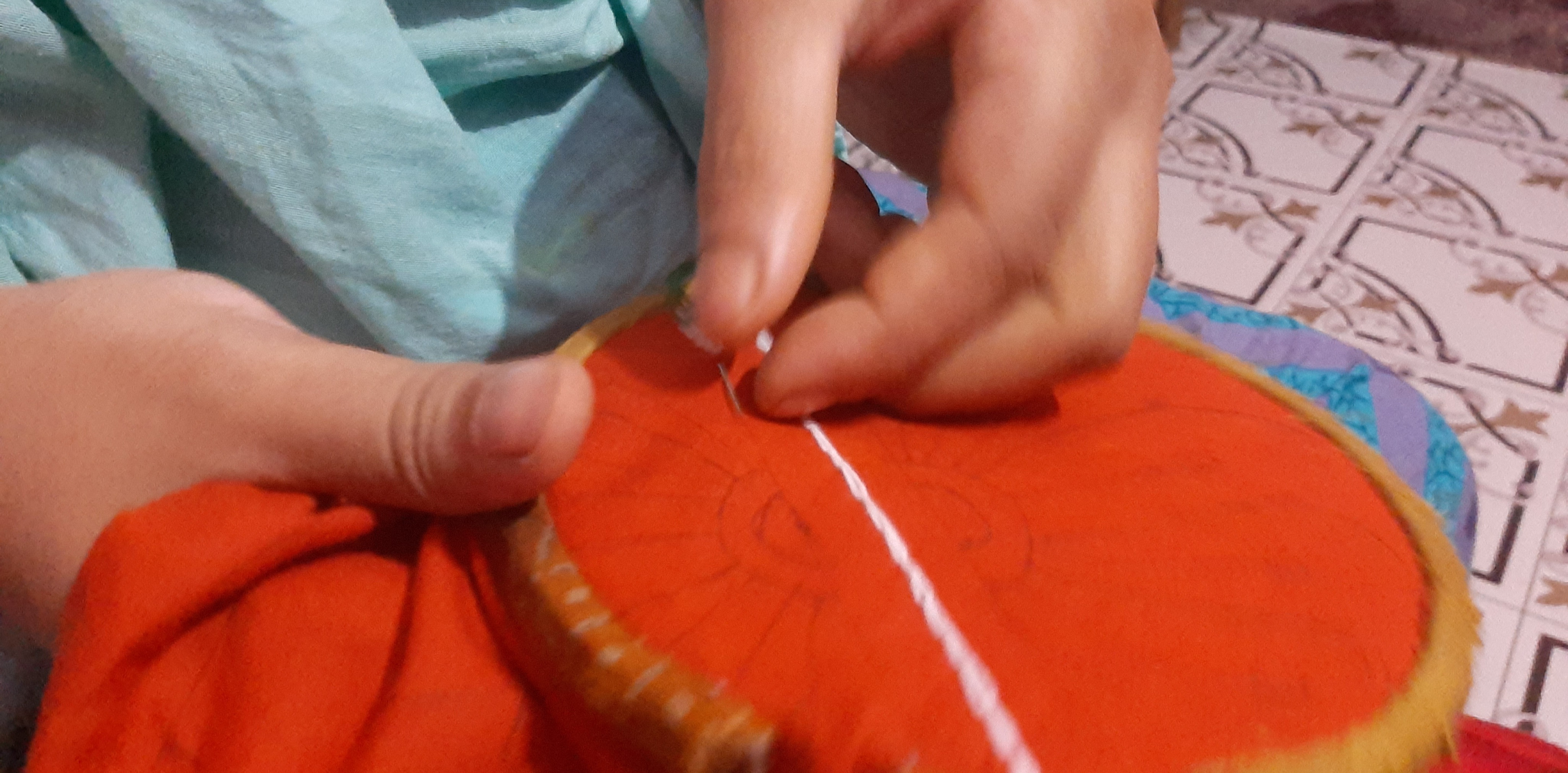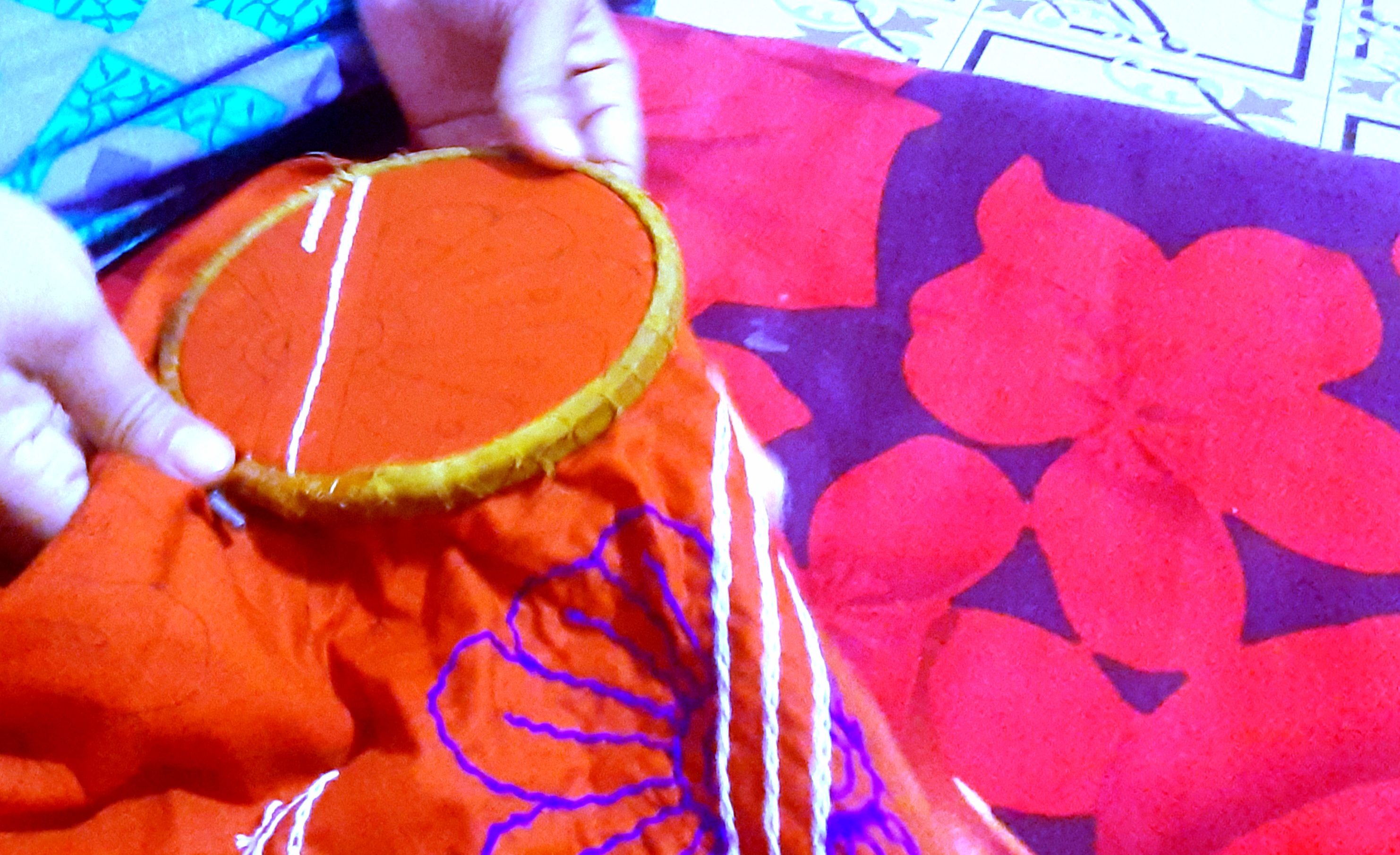 Since I am staying at home, my college is closed and I have not any pressure about study as this time the way that I usually do, I am trying to learn needle works by doing with staying at home.
I am really enjoying such type of traditional creative job and hope I will be able to get expertise on quilt embroidery soon.
Enjoy your day.
---
About me
I am from Bangladesh. Still now I am a student. Besides studying, I like to do some creative works like needlework, blogging and as well as writing on blockchain Hive.
I like to do embroidery on Nakshi kantha at my leisure period.