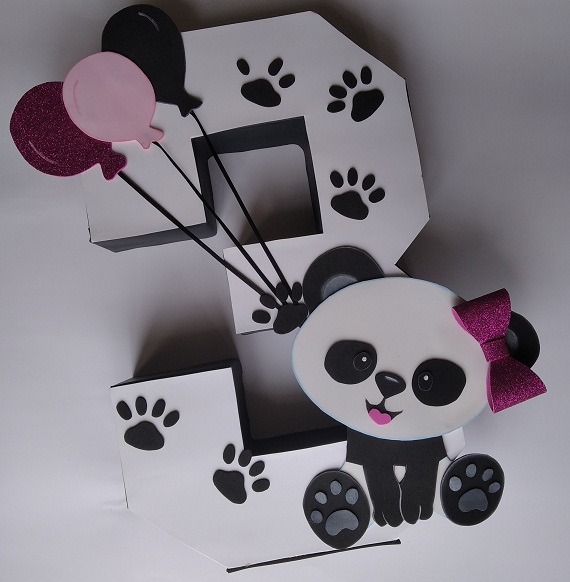 Un gran saludo, estimada comunidad, en esta ocasión les traigo esta maravillosa letra 3D que complementa mi antiguo post, fue realizada para celebrar que la pequeña Emiliana está cumpliendo un nuevo mes desde que nació, su mamá es una cliente que siempre está pendiente de realizar esta celebración todos los meses y como se ha acostumbrado a hacer en mi país.
A big greeting, dear community, this time I bring you this wonderful 3D letter that complements my old post, it was made to celebrate that little Emiliana is celebrating a new month since she was born, her mother is a client who is always pending this celebration every month and as it has become customary in my country.
Los materiales a utilizar son:
Cartón en kilo
Cartulina negra
Cartulina blanca
Foami rosado y fucsia
Tijeras
Pegamento o silicón frío
Molde de número 3
The materials to use are:
Cardboard in kilo
Black card
White cardboard
Pink and fuchsia foam
Scissors
Cold glue or silicone
Number 3 mold
Lo primero que vamos a hacer es buscar un patrón del número o letra a realizar, en este caso fue un número 3, esta imagen la podemos conseguir en google.
The first thing we are going to do is look for a pattern of the number or letter to make, in this case it was a number 3.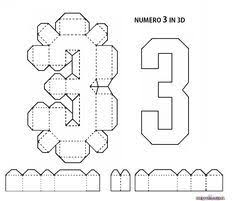 Vamos a sacar el patrón en una hoja para poder marcarlo en el cartón, de esta manera.
We are going to draw the pattern on a sheet to be able to mark it on the cardboard, like this.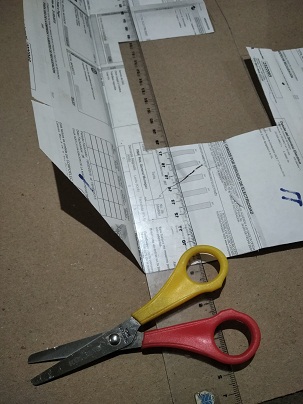 Recortamos el contorno del cartón para que nos quede así
We cut the outline of the cardboard so that it looks like this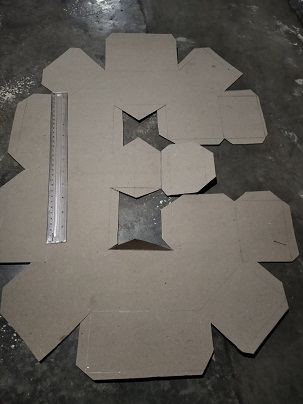 Doblamos cada una de las partes marcadas y empezamos a pegar con cuidado
We fold each of the marked parts and begin to glue carefully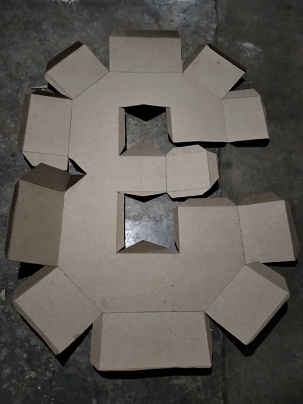 Vamos a recortar el número 3 en cartulina blanca, pues será la parte de adelante de nuestro número.
We are going to cut out the number 3 on white cardboard, as it will be the front part of our number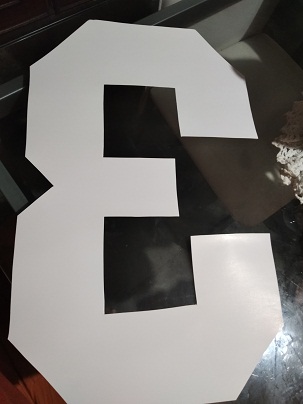 El borde del número lo vamos a cubrir con la cartulina negra, buscando en todo momento una combinación con los colores de la temática de Oso Panda.
We are going to cover the edge of the number with the black cardboard, always looking for a combination with the colors of the Panda Bear theme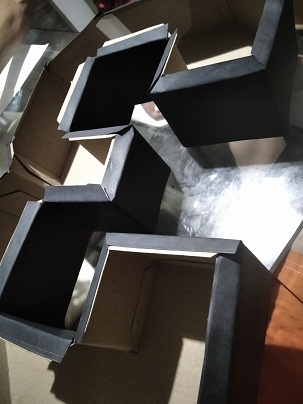 Pegamos el número 3 en cartulina blanca a la base cartón.
We glue the number 3 on white cardboard to the cardboard base.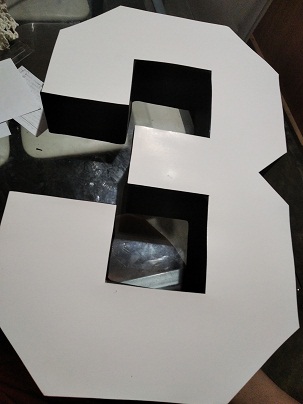 Para el Oso Panda, pueden mirar mi post anterior donde se encuentra el paso a paso de cómo lo realicé.
For the Panda Bear, you can look at my previous post where you can find the step by step of how I did it.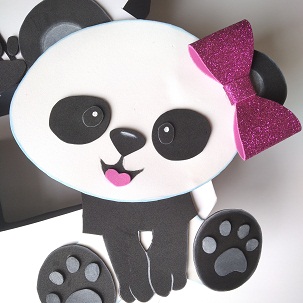 Para los globos, debemos tener también el patrón y vamos a recortar por separado cada uno de ellos, ya que van pegado en la parte de adelante de la letra.
For the balloons, we must also have the pattern and we are going to cut each one of them separately, since they are glued to the front of the letter.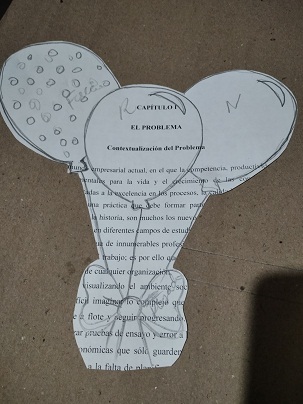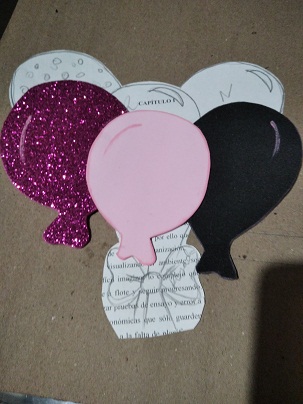 En el cuerpo del número vamos a colocar unas huellas que pueden ser en foami o para mayor facilidad con un marcador.
In the body of the number we are going to place some footprints that can be in foami or for greater ease with a marker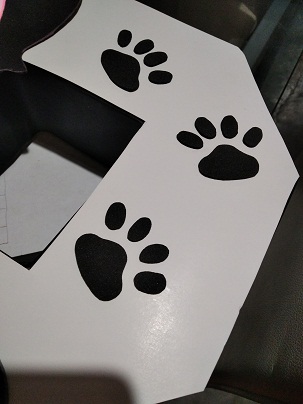 Luego colocamos cada uno de los detalles en su lugar, los pegamos y tendremos nuestro número 3D listo.
Then we put each of the details in place, glue them together and we will have our 3D number ready.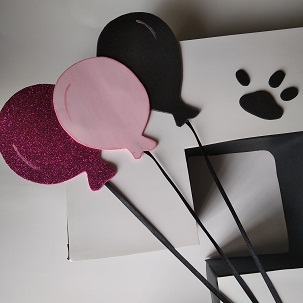 Agradezco seguirme en mis redes sociales como @limoncreativo_, donde podrán ver más de mis creaciones y otros productos de esta temática y si tienen alguna duda a través de ese medio. Salu
dos y bendiciones