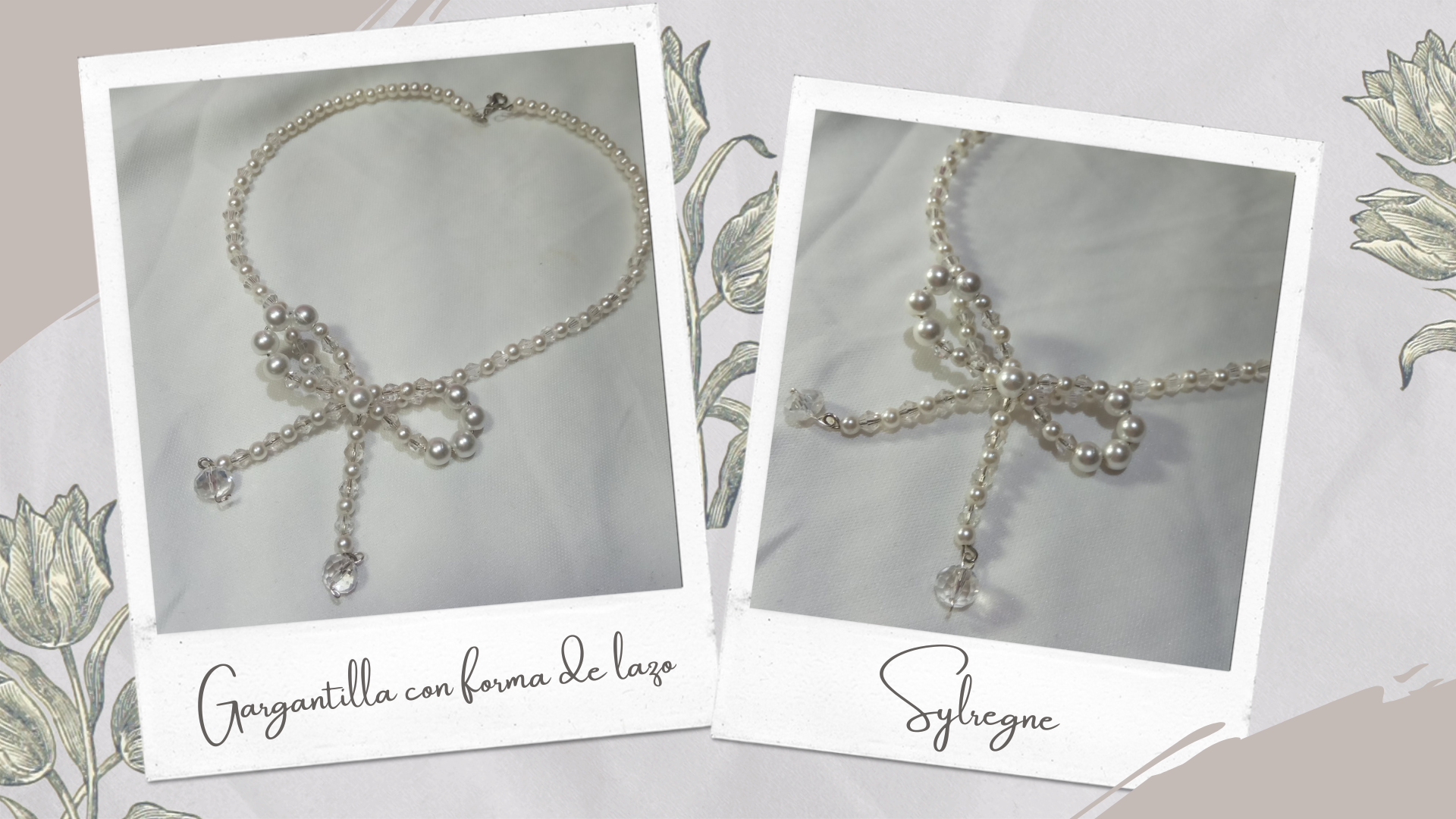 ¡Hola amigos!🎀
Hello friends!🎀
Espero se encuentren bien💗 un saludo a toda la comunidad y a ti especialmente por visitar mi publicación, lo aprecio demasiado. Un saludo a todas las personas que se dedican a crear siempre contenido bueno y de calidad, no dejen de hacerlo porque de verdad poco a poco mejoran mucho más y es lindo verlos crecer poco a poco.
I hope you are well💗 a greeting to the whole community and to you especially for visiting my publication, I appreciate it too much. A greeting to all the people who are dedicated to always create good and quality content, don't stop doing it because really little by little you improve a lot more and it's nice to see you grow little by little.
Tenía una vieja diadema con perlas y cristales de swarovski, como no la utilizaba decidí desarmarla para elaborar algo distinto.✨ Básicamente tomé elementos que ya tenía y traté de hacer algo lindo y que me gustara.
Y la verdad me encantó el resultado.💗
I had an old headband with pearls and swarovski crystals, as I wasn't using it I decided to take it apart to make something different ✨. I basically took elements I already had and tried to make something pretty and that I liked.
And I really loved the result.💗
| Materiales que necesitas | Materials you need |
| --- | --- |
| • Pinzas | • Tweezers |
| • Alambre | • Wire |
| • Cristales de swarovski | • Swarovski crystals |
| • Perlas | • Pearl |
| • Nylon | • Nylon |
Empecemos✨✨
Let's start ✨✨
🎀💗💖✨
1- Primero realice un boceto de un lazo, tome el alambre y replique la forma cuidadosamente. Mi objetivo era que quedara lo mas simétrico posible.
1- First I made a sketch of a loop, took the wire and carefully replicated the shape. My goal was to make it as symmetrical as possible.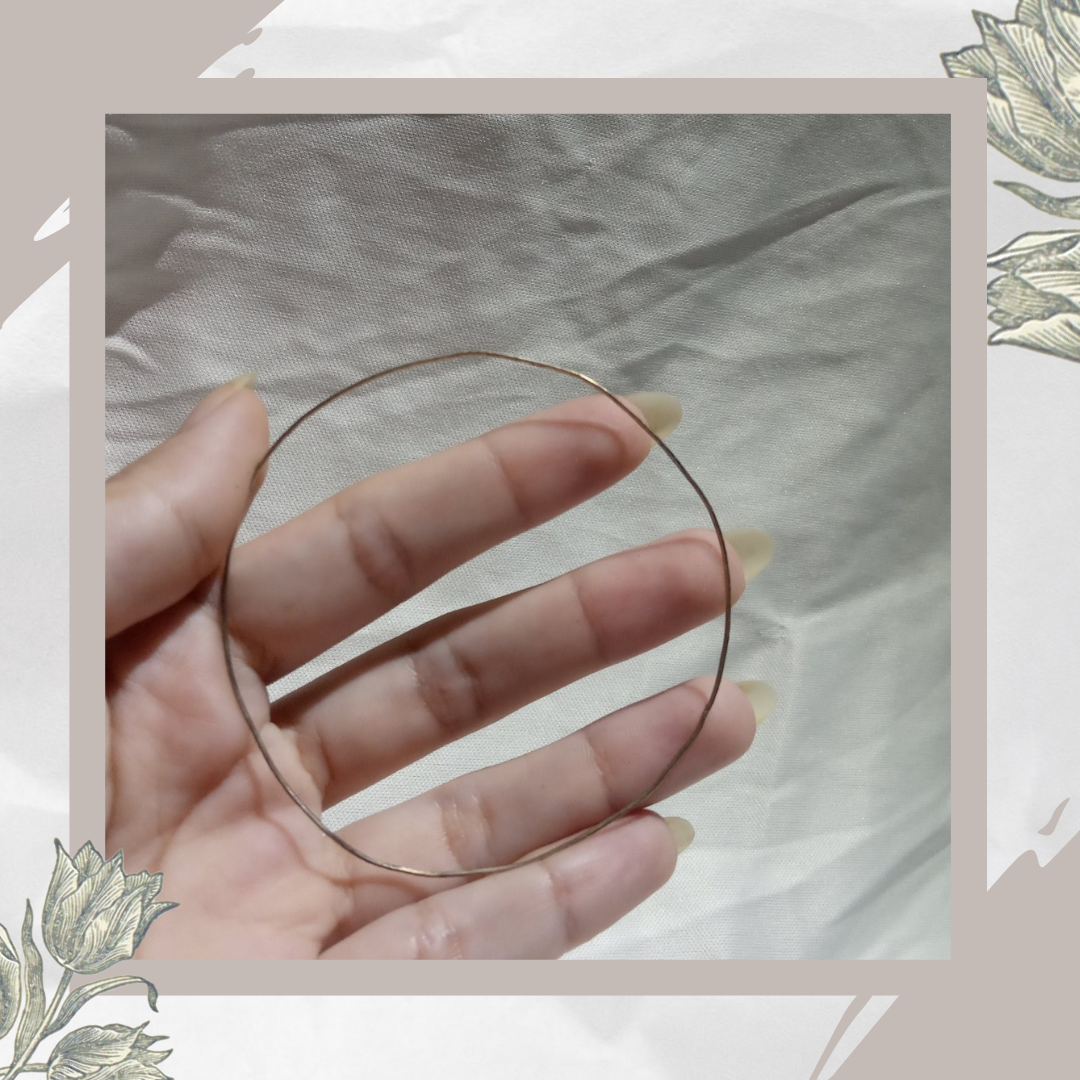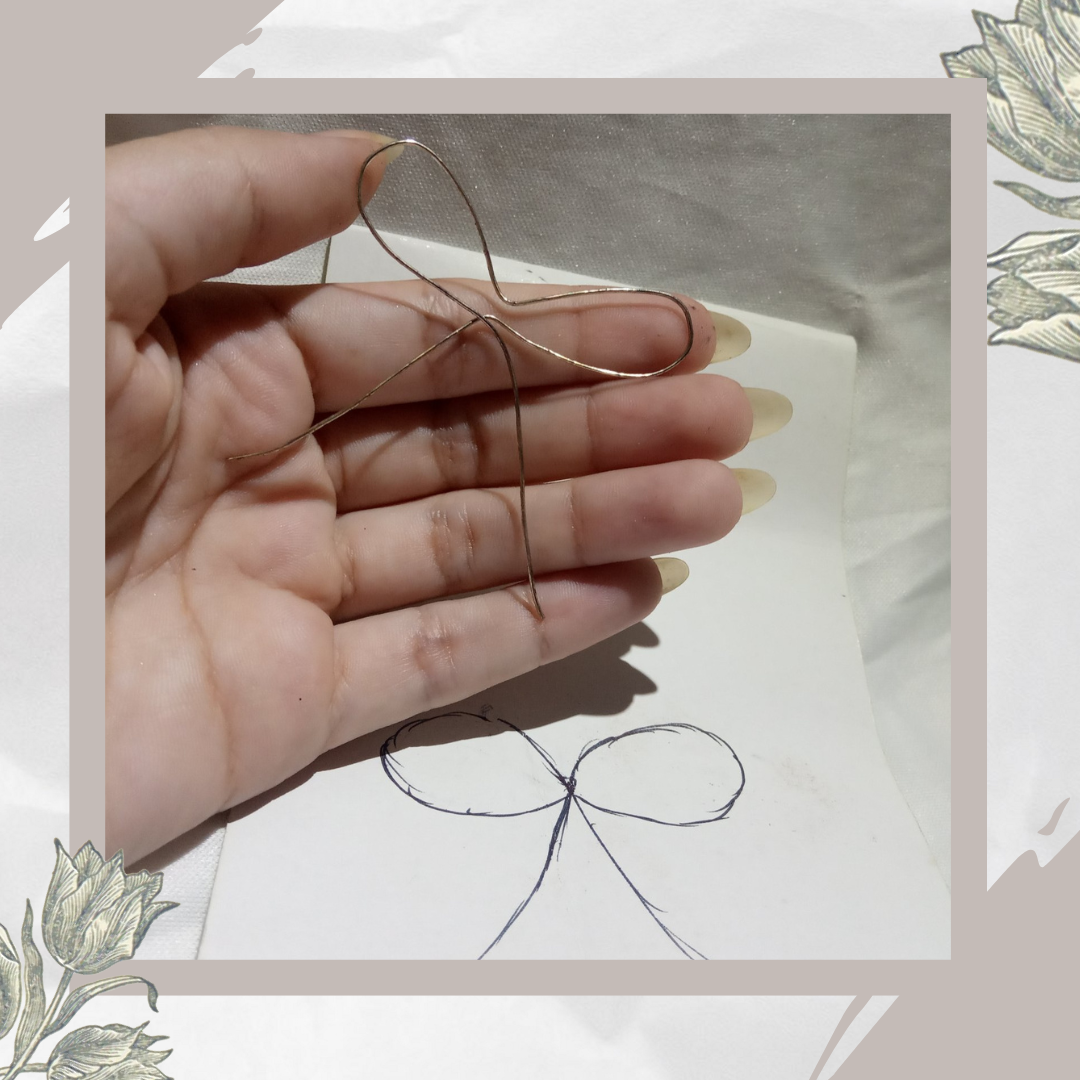 2- Tome los cristales y las perlas me puse a elaborar el siguiente patrón en la parte superior del lazo. 🎀Luego seguí con la parte inferior y doble las puntas para que no se salieran las perlas. 🎀Puse alambre en el centro para que no se desarmara.
2- I took the crystals and pearls and started to work out the following pattern on the top part of the loop. 🎀Then I continued with the bottom part and folded the ends so the pearls wouldn't come off. 🎀I put wire in the center so it wouldn't unravel.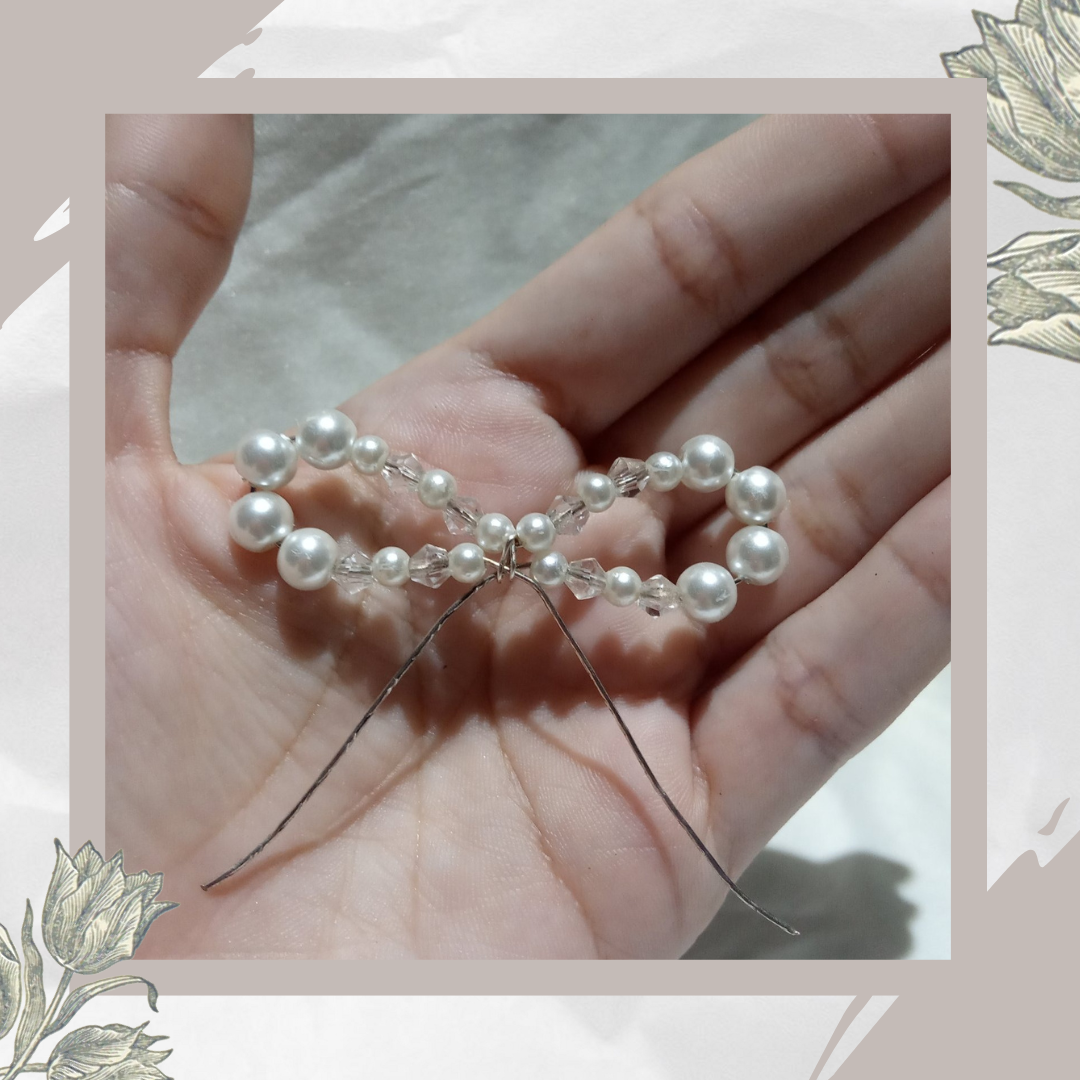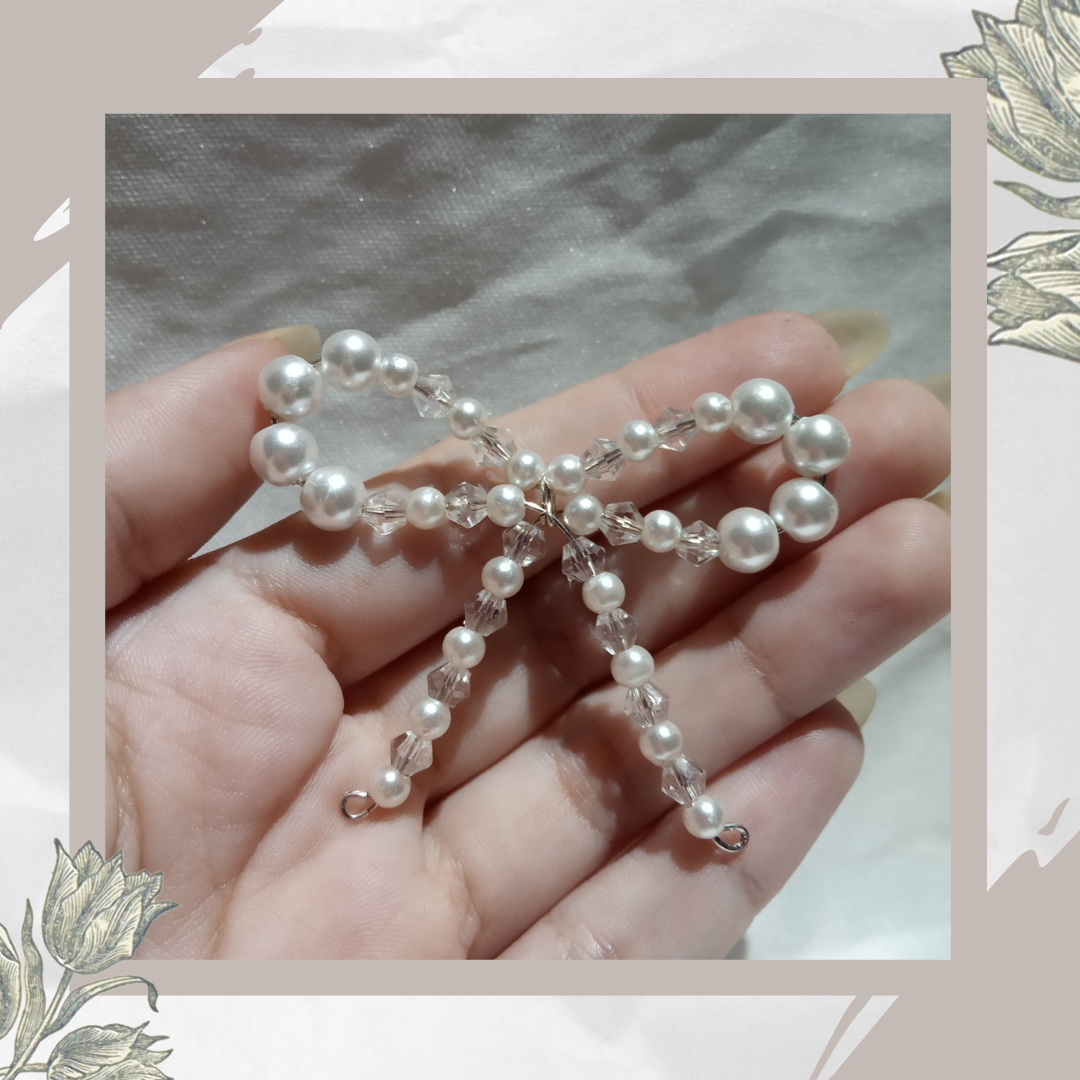 3- Pase el nylon en el centro donde puse el alambre y empecé un patron de cristales de swarovski y perlas. 🎀Puse solo perlas al final del collar porque se me acabaron je je.
3- Pass the nylon through the center where I put the wire and started a pattern of swarovski crystals and pearls. 🎀I put only pearls at the end of the necklace because I ran out hehehe.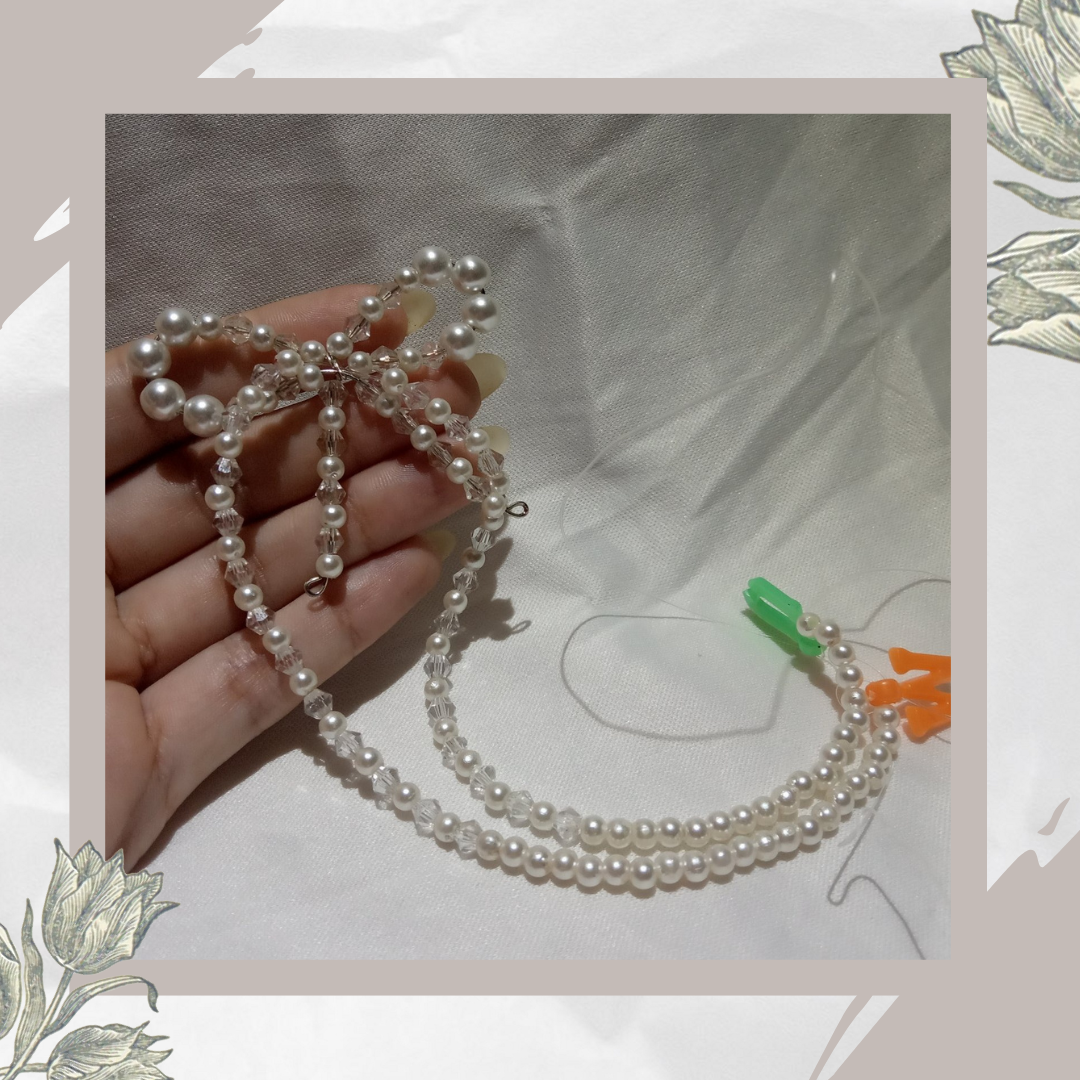 4- Coloqué con alambre cristales en los bordes del lazo y una perla en el centro.✨
4- I have wired crystals on the edges of the loop and a bead in the center.✨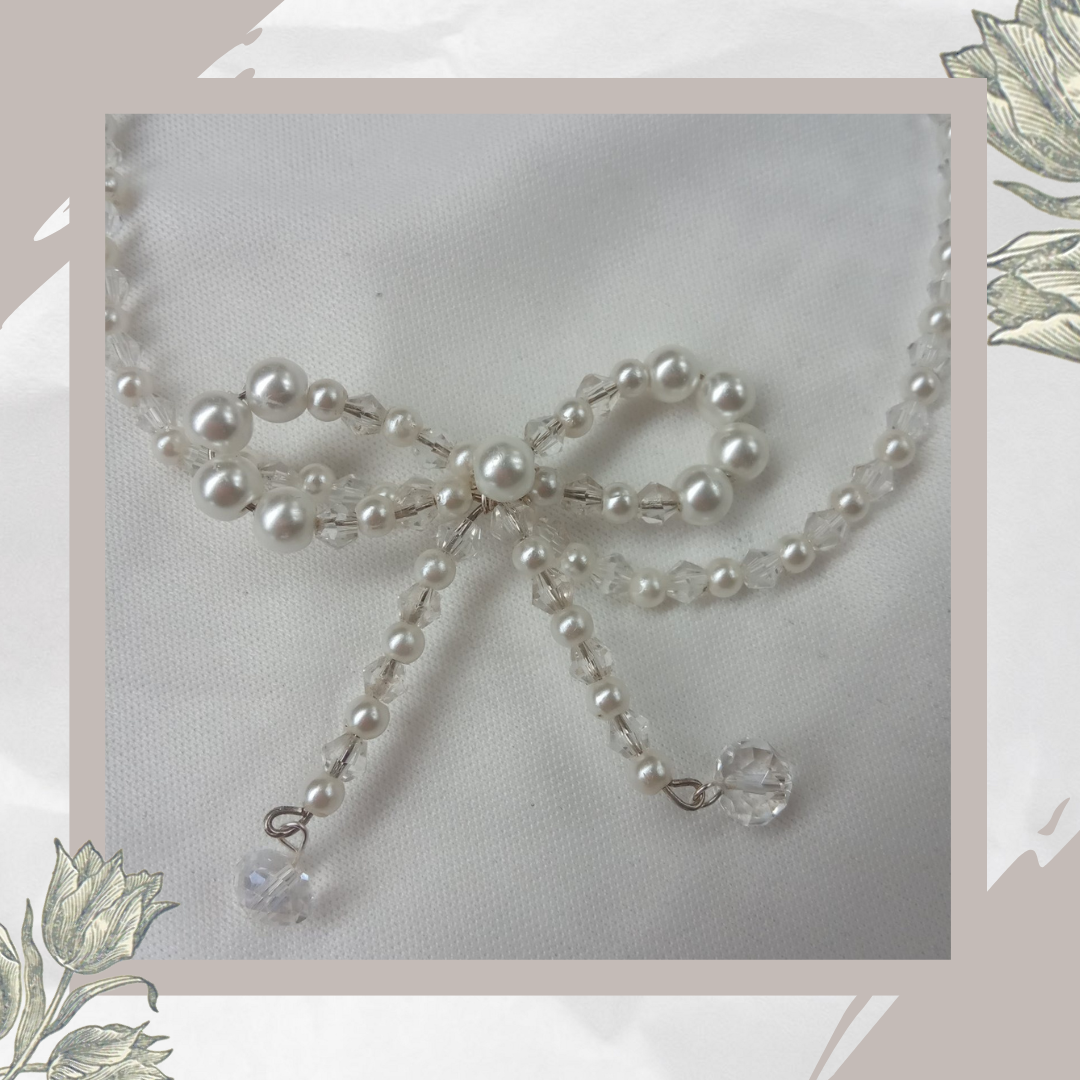 5- Improvise con lo que tenia, utilice un trancadero y unos aros que encontré en mis cosas y los amarré con el nylon. 🎀Luego queme un poco el nylon para que no se desarmara.
5- I improvised with what I had, I used a locking ring and some rings that I found among my things and I tied them with the nylon. Then I burned the nylon a little so it wouldn't unravel.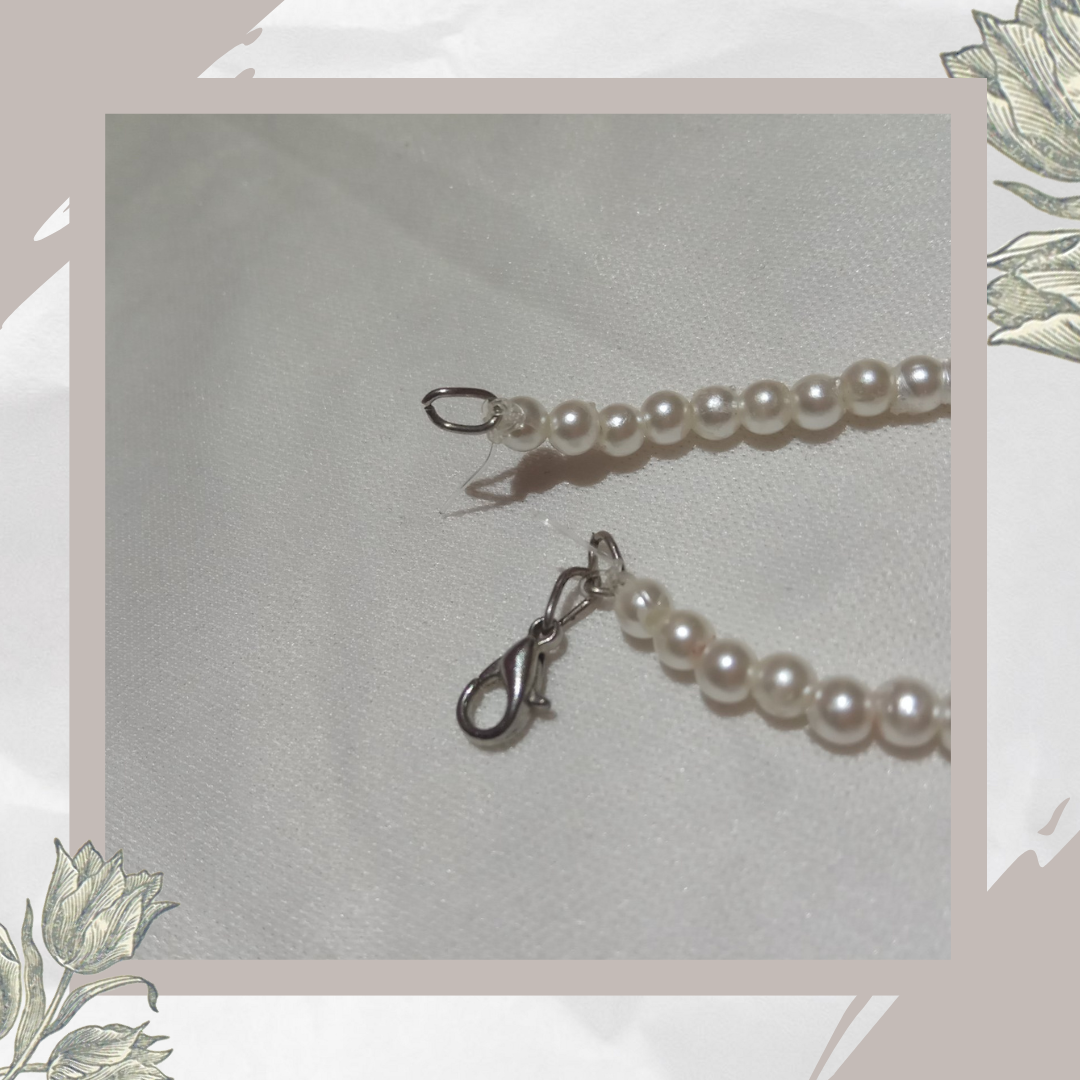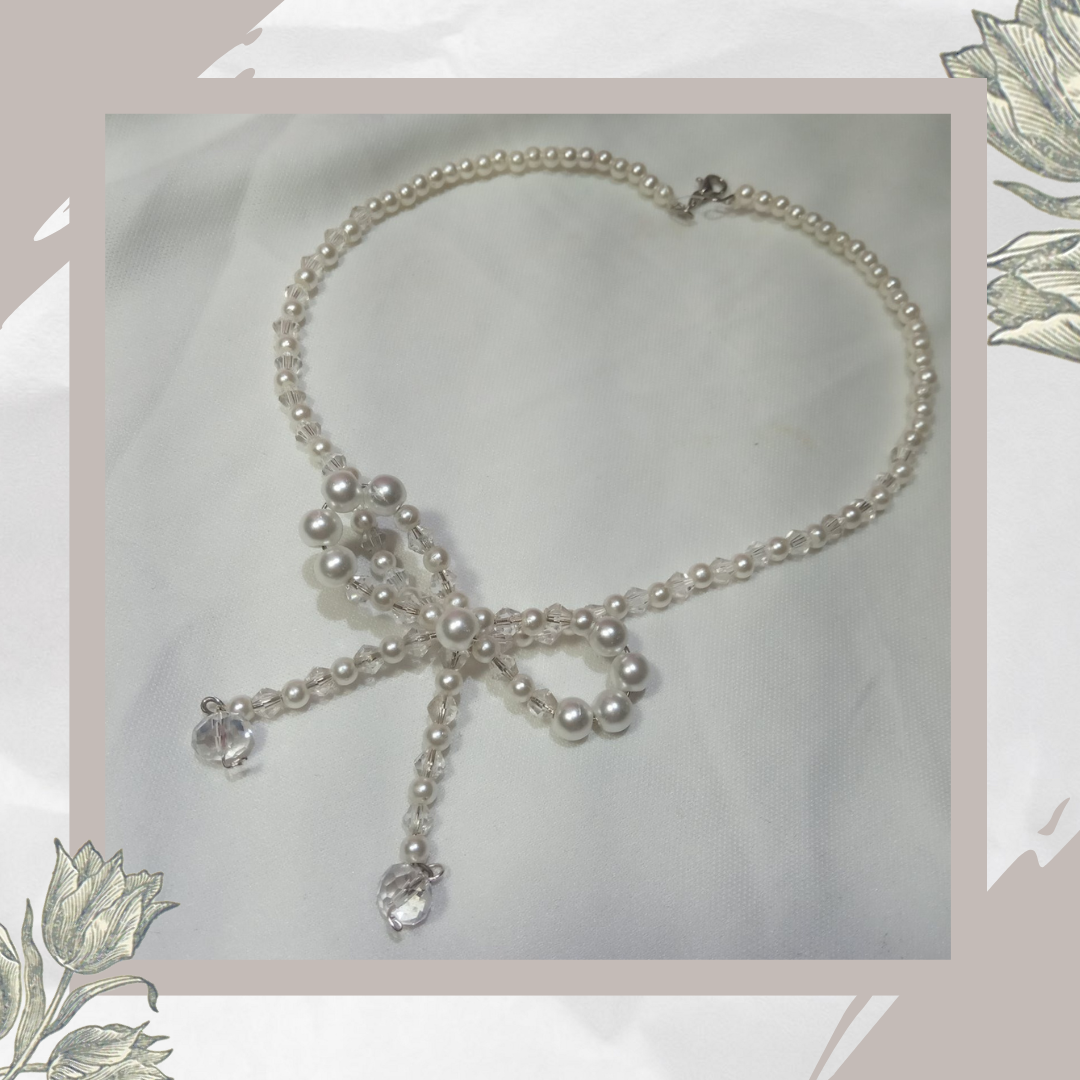 Resultado final💗💗💗
Final result💗💗💗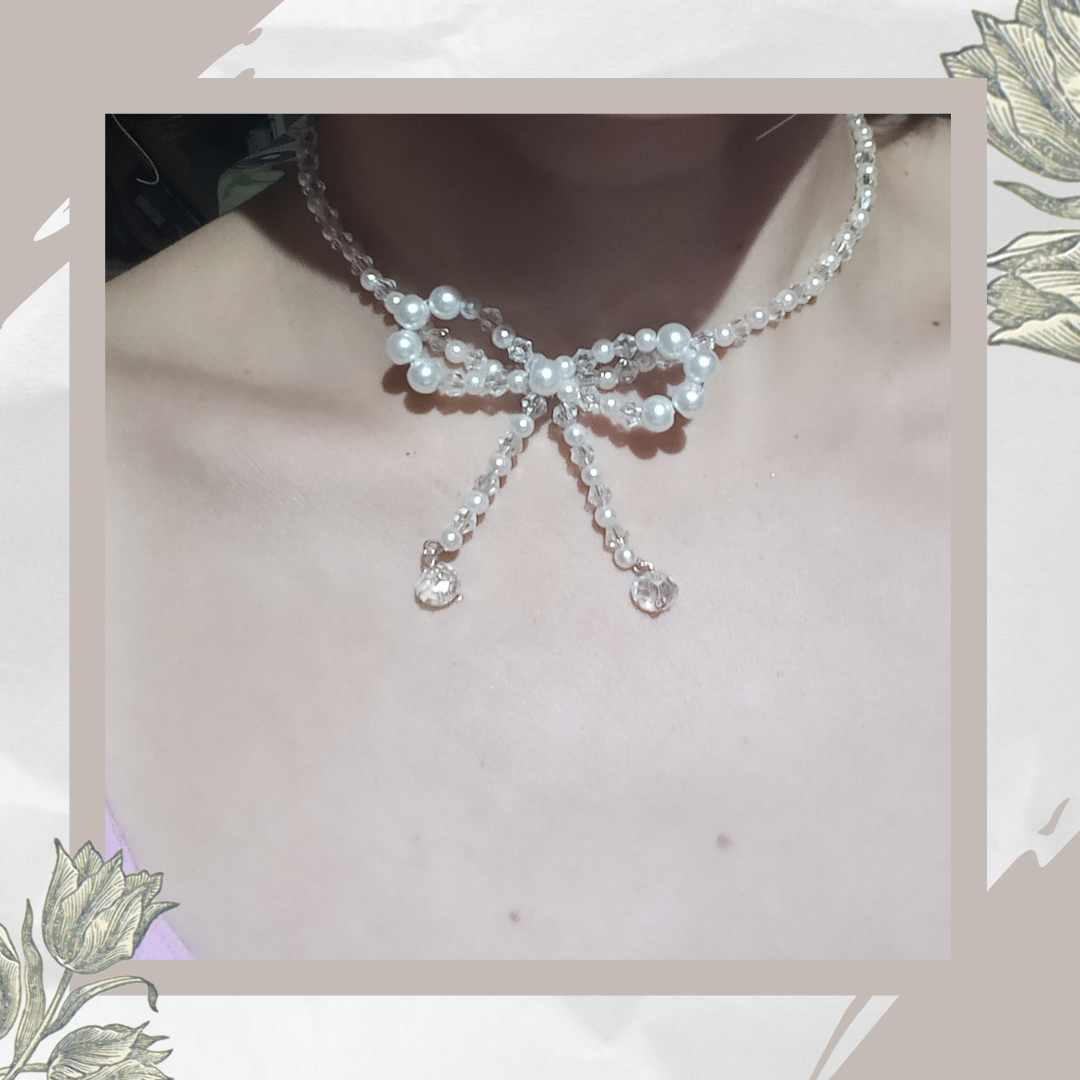 Espero te haya gustado este collar, recuerda que puedes hacer cosas igual de lindas e incluso mejores que esta; anímate a encontrar un nuevo uso a esas cosas que están abandonadas, puede que inventando elabores algo que te encante mucho. 💗No necesitas materiales muy complejos para crear cosas bonitas💗 Puedes crear cosas increíbles con cosas que tienes en tu hogar.
I hope you liked this necklace, remember that you can make things just as pretty and even better than this one; encourage yourself to find a new use for those things that are abandoned, maybe inventing something that you will love. 💗You don't need very complex materials to create beautiful things💗. You can create amazing things with things you have at home.
Espero que esta publicación te haya inspirado para crear💗🎀
Nos vemos pronto💗🎀
I hope this post has inspired you to create💗🎀.
See you soon💗🎀