Hello stars,
Rising star game is gaining so much popularity in the blockchain gaming world. every day new players knocking the door to get on-board but many players are facing some difficulty while login to rising star game. mostly players have android devices and they want to play rising star on mobile so, here you will learn how to get access rising star game without hive-keychain android app(I already posted about, how to play rising star game via hive keychain android app) now I'll tell you another way to play rising star on mobile.
Let's start
As many of you know, we can't add extensions to chrome android app so, we will use here Yandex browser app which allow to add chrome extensions.
Go to Playstore and install Yandex browser app.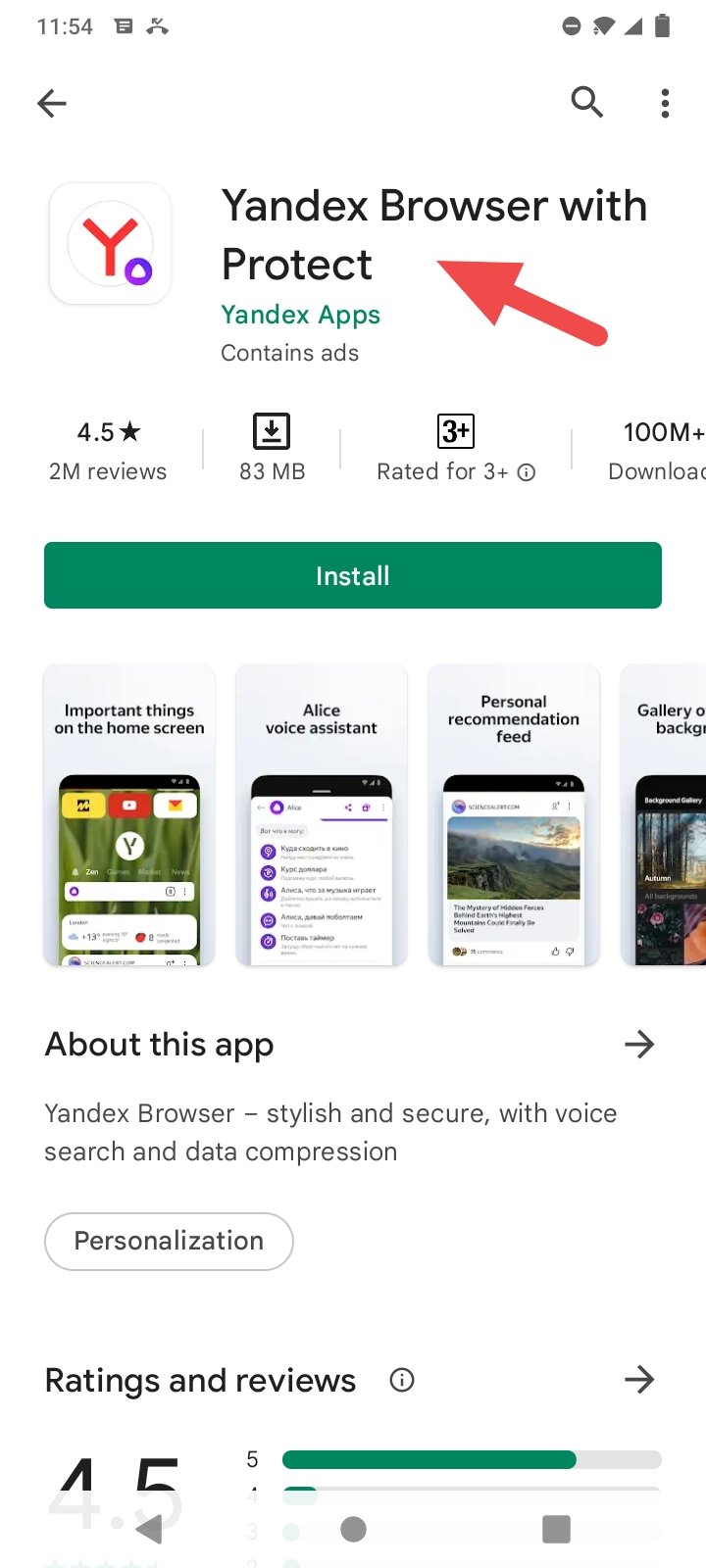 Now open app.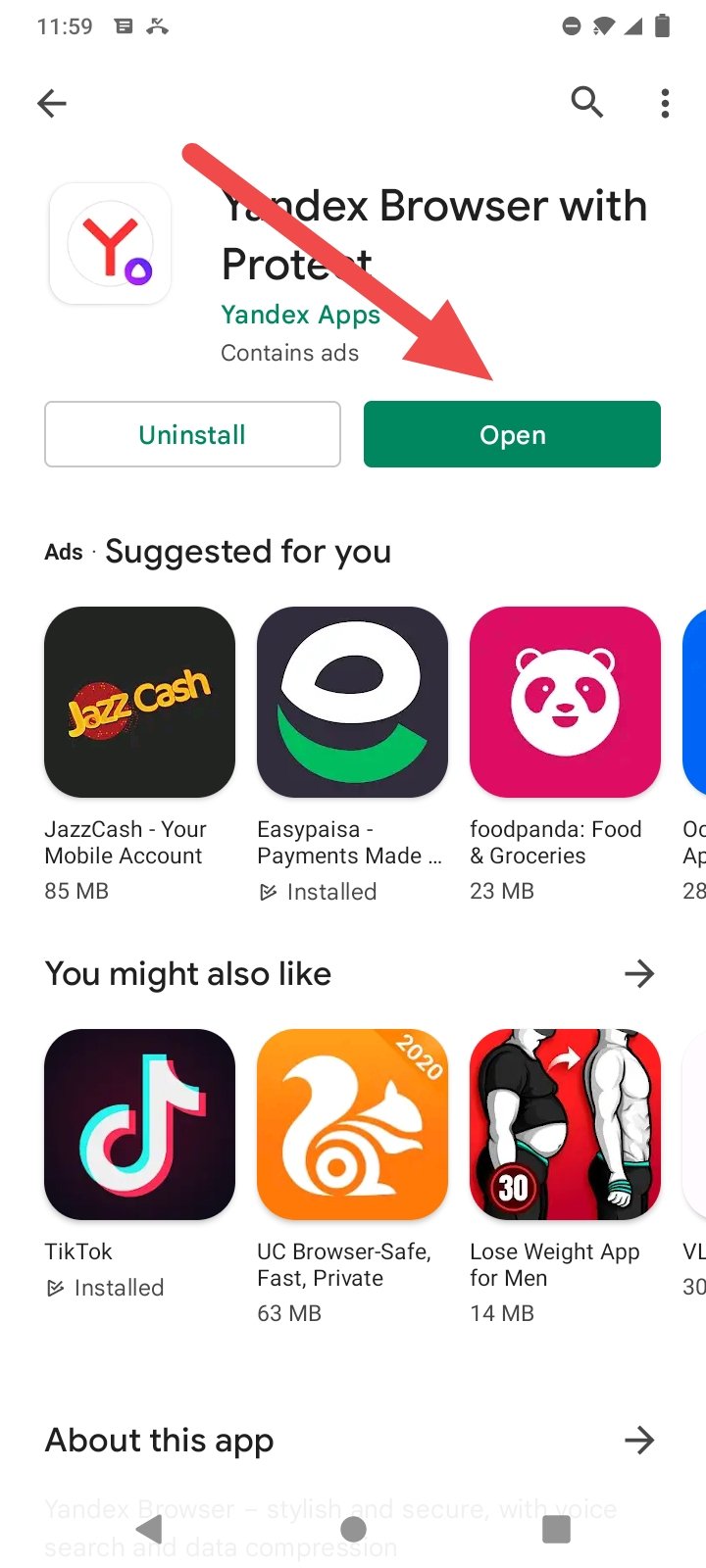 Search for hive keychain extension.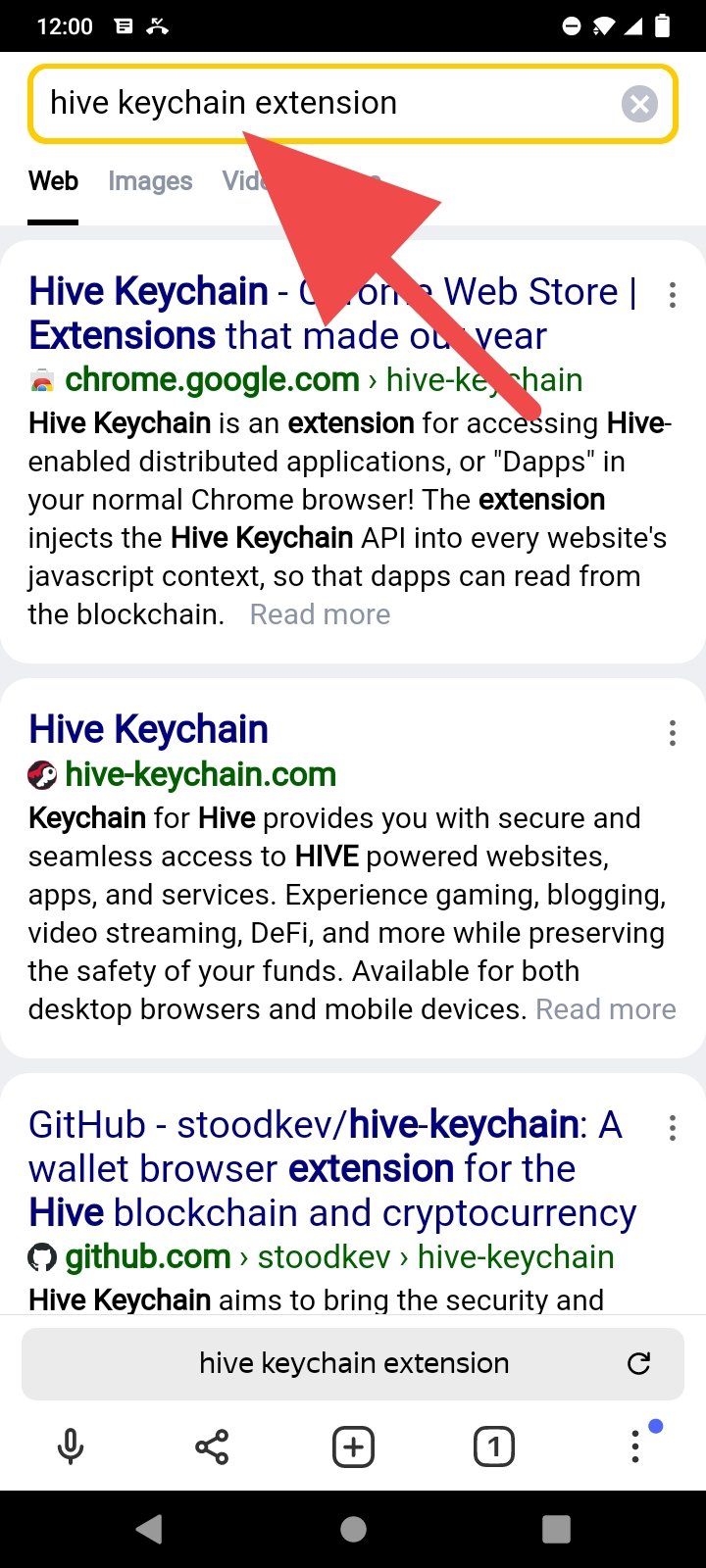 Click on chrome extension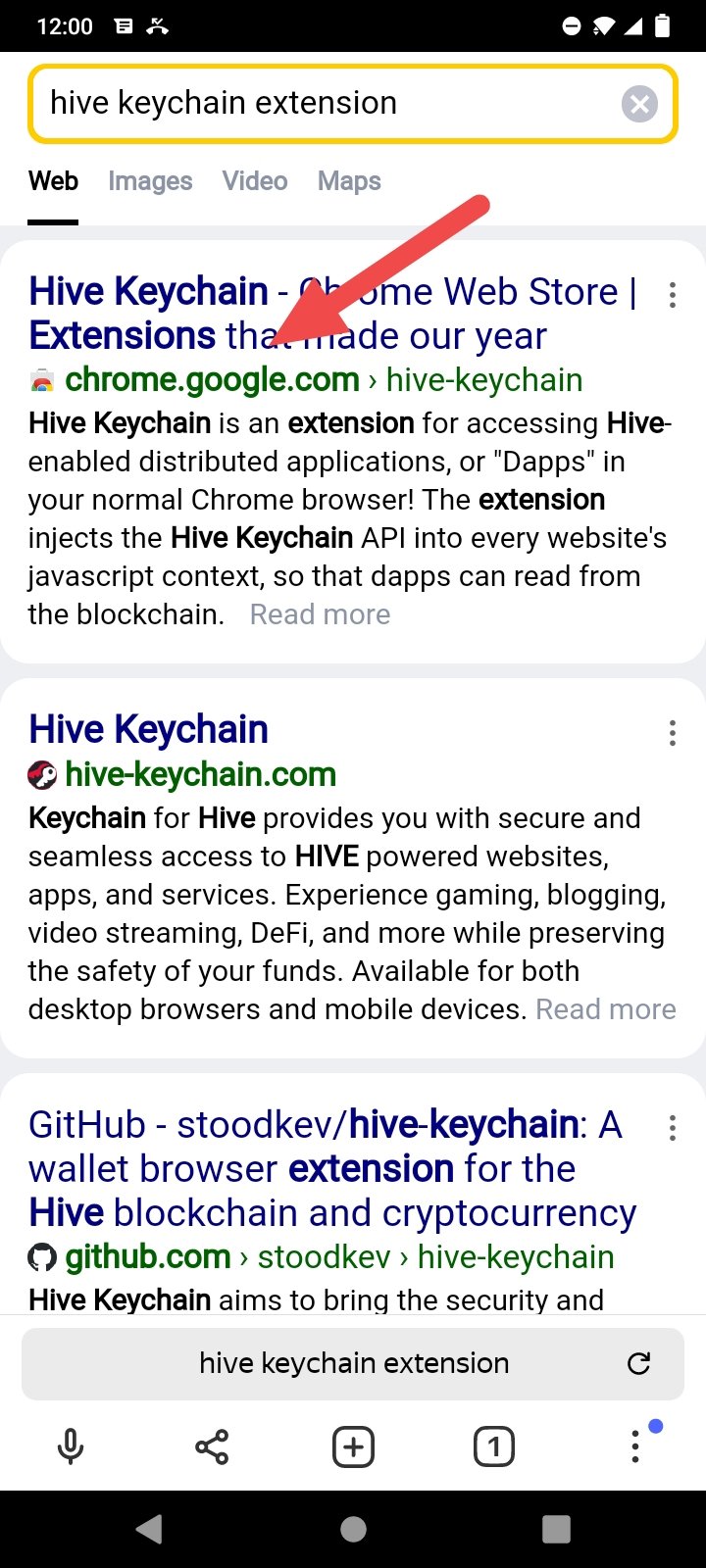 Click on add to chrome.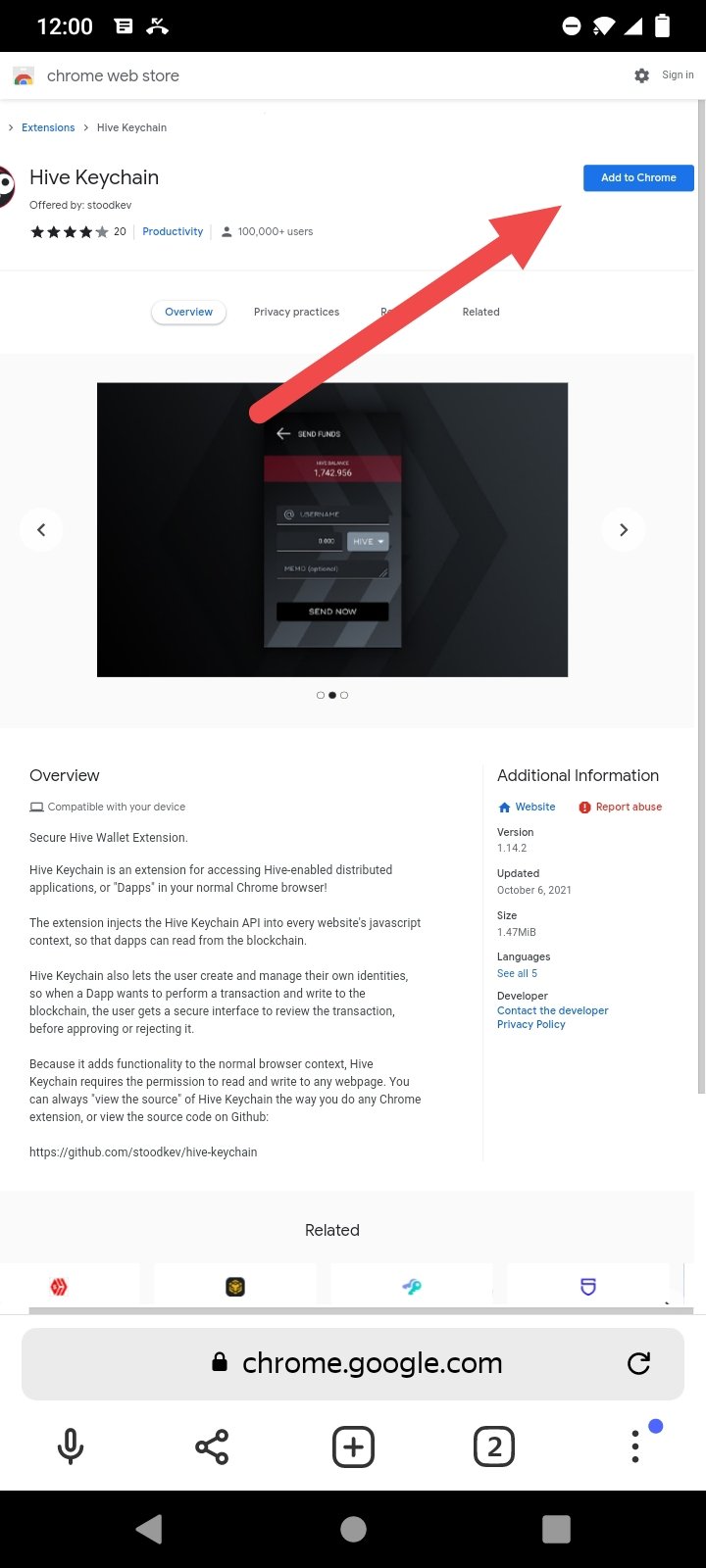 Click on add extension.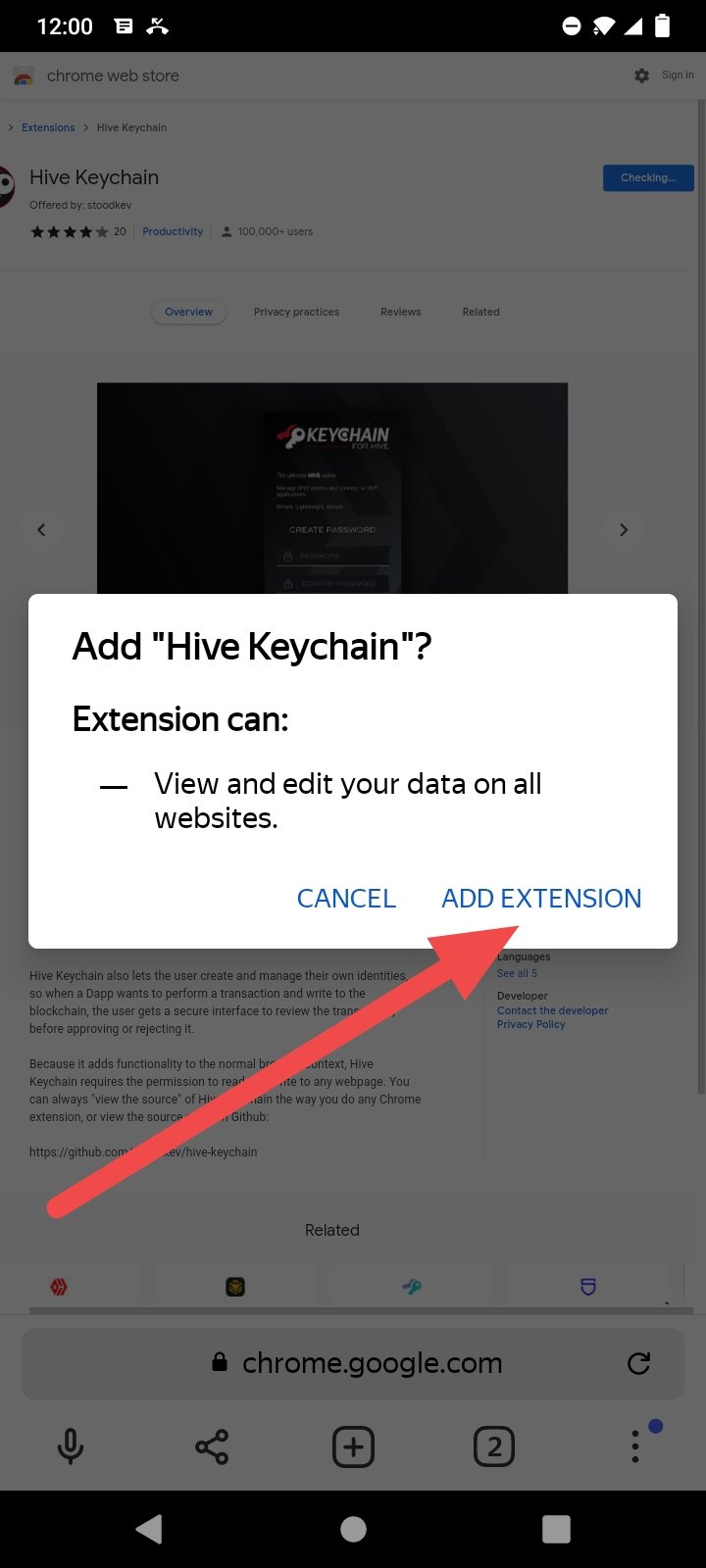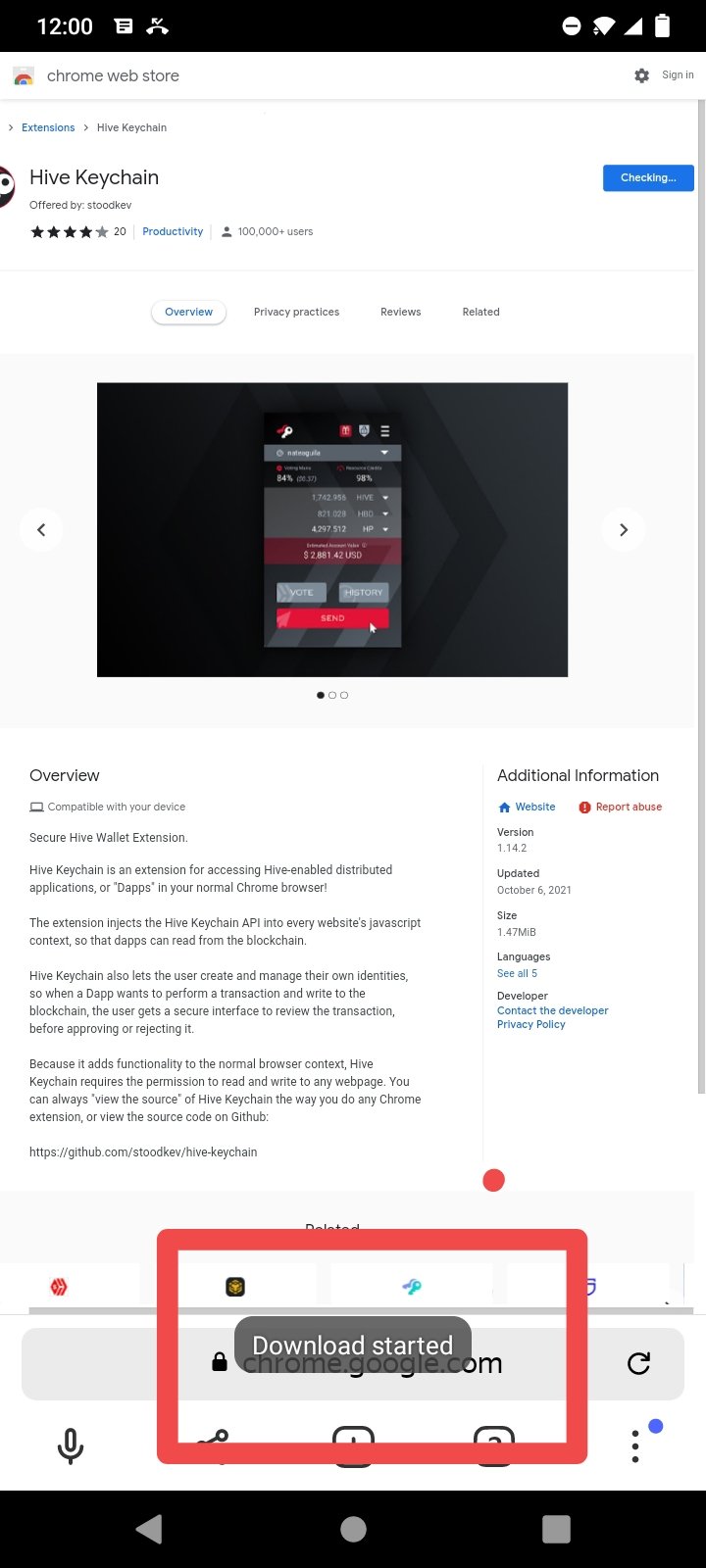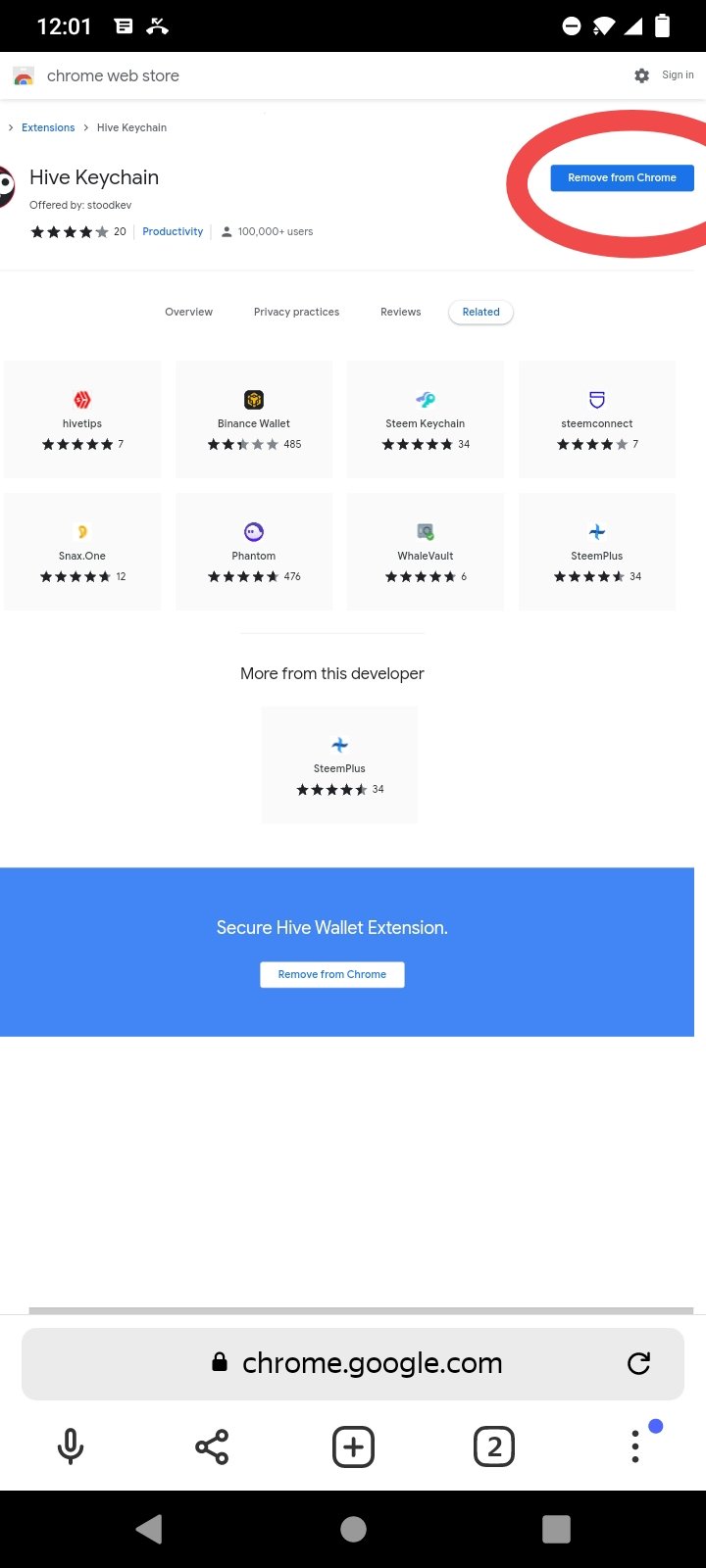 Click on 3 dots as shown in the picture.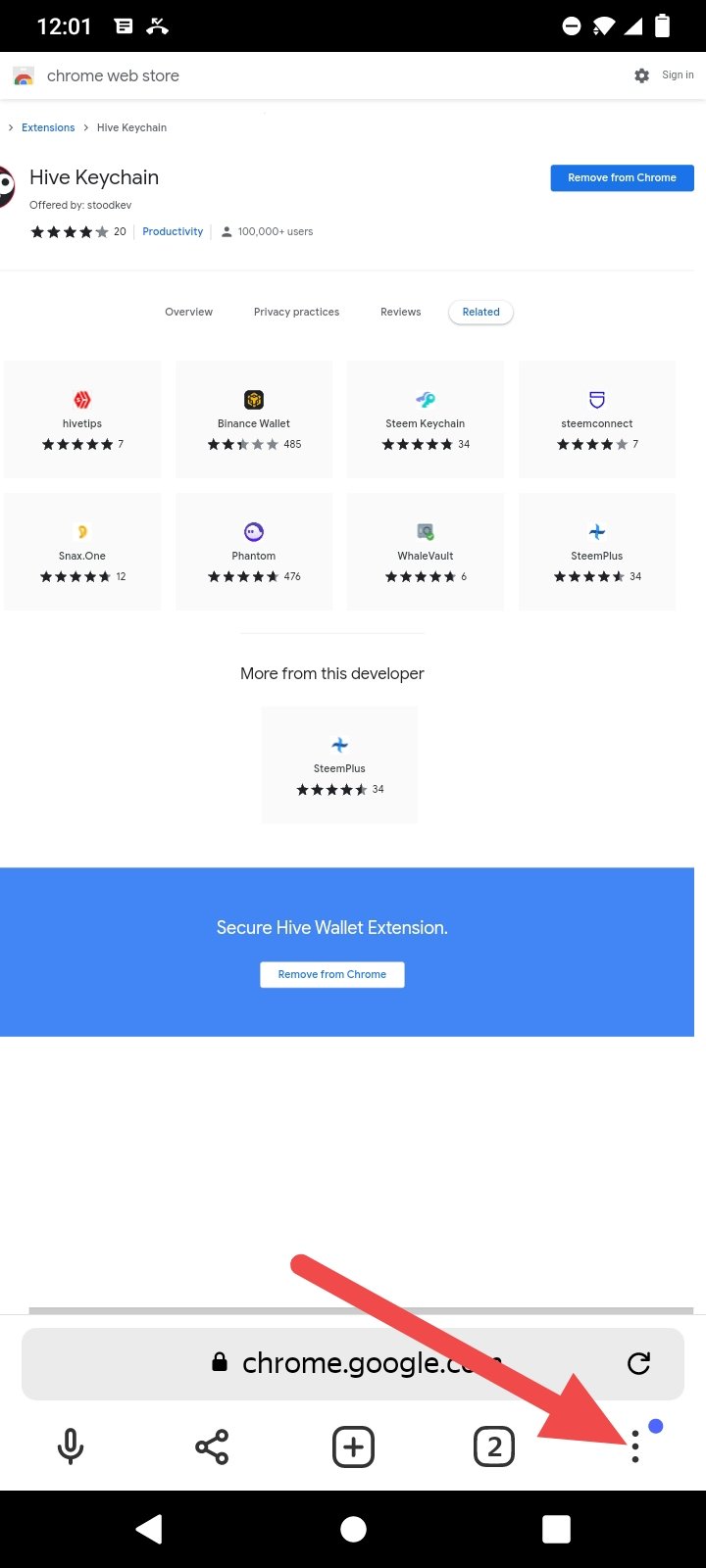 Click on extensions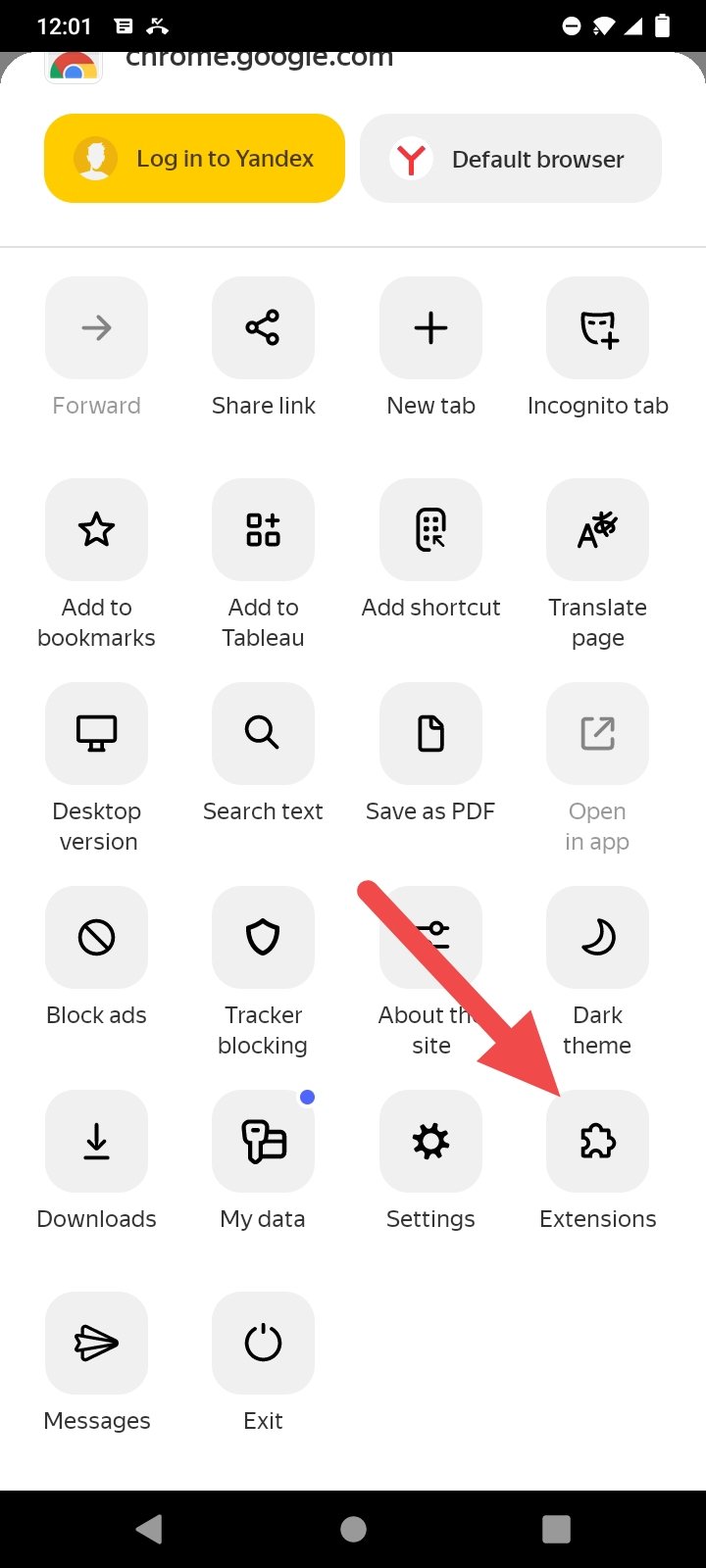 A pop up will be shown at your mobile screen, click on hive keychain extension.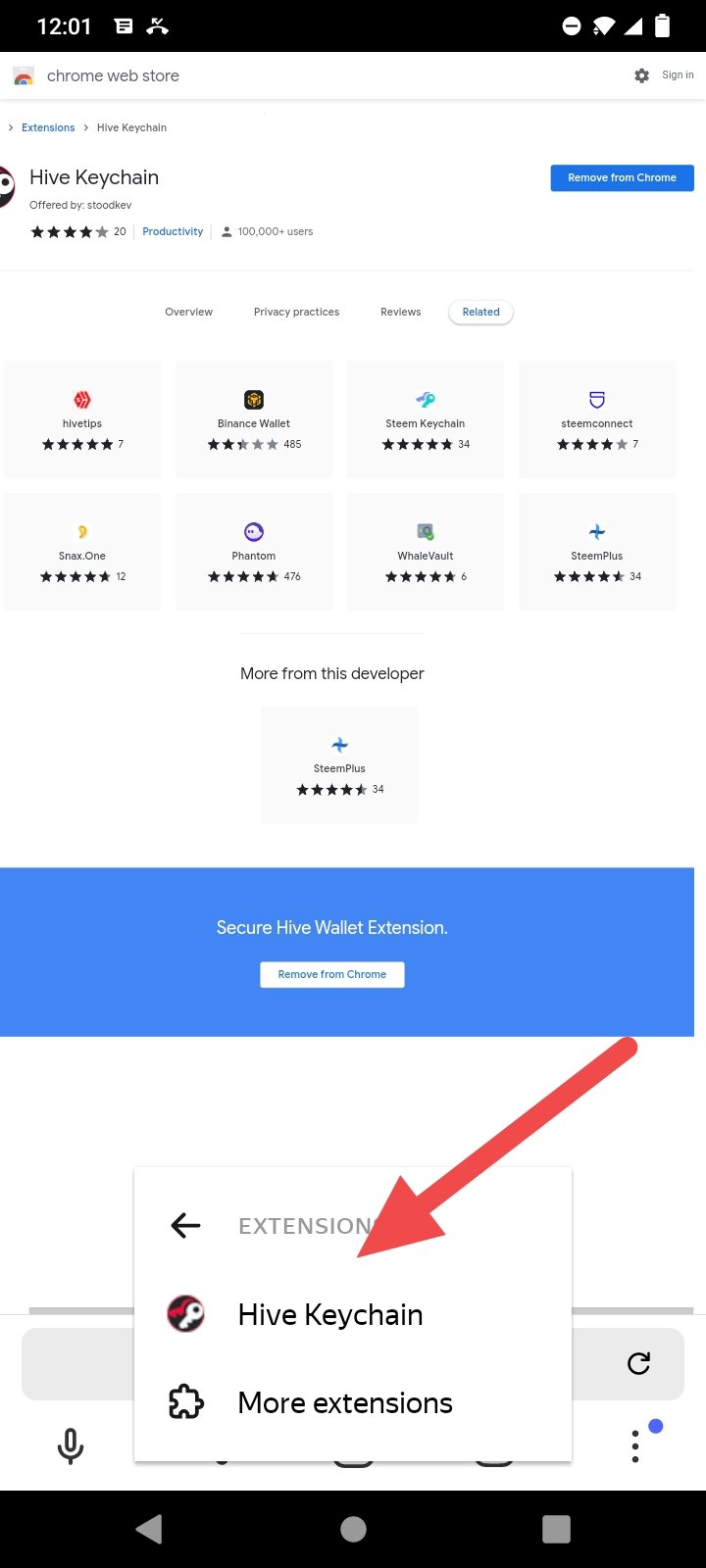 Choose password (choose a strong password)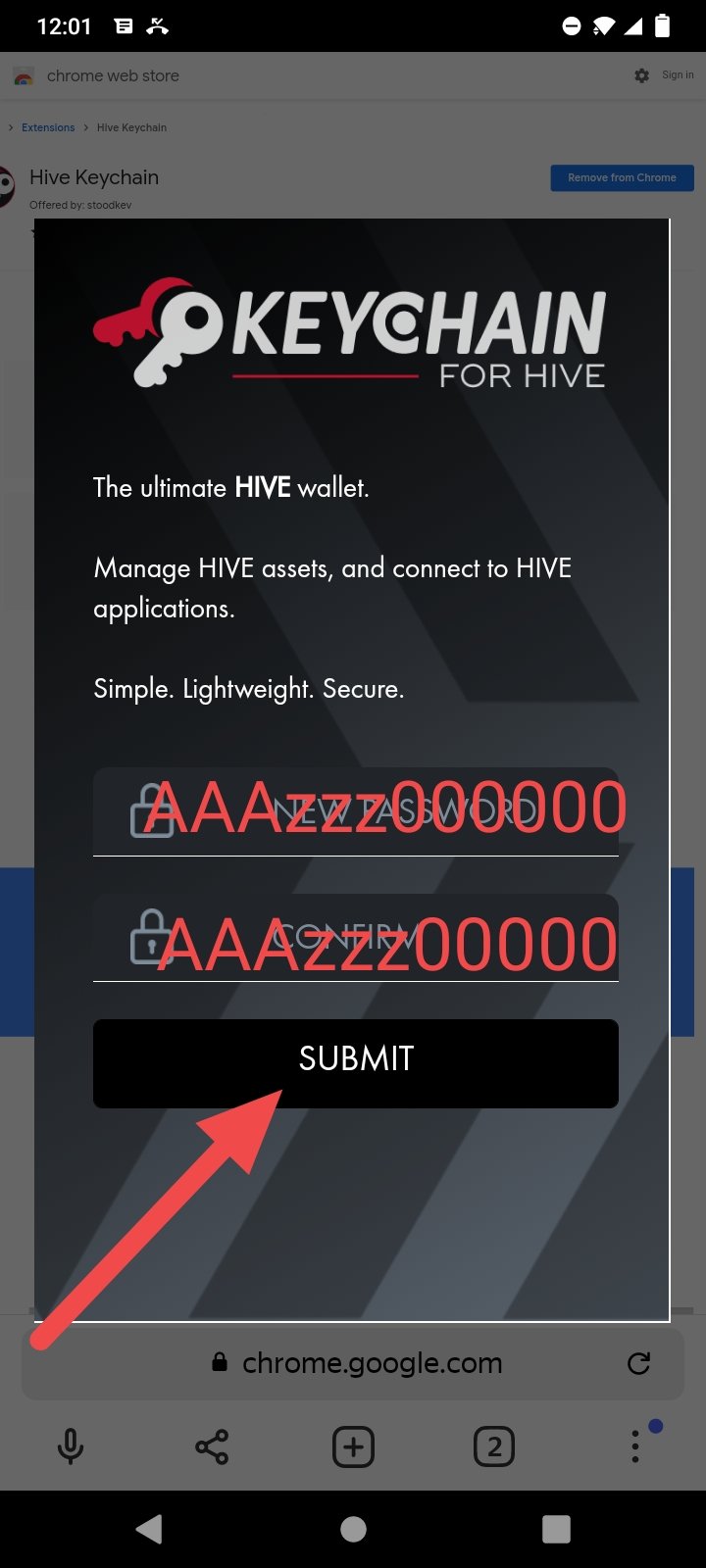 Hit the submit button.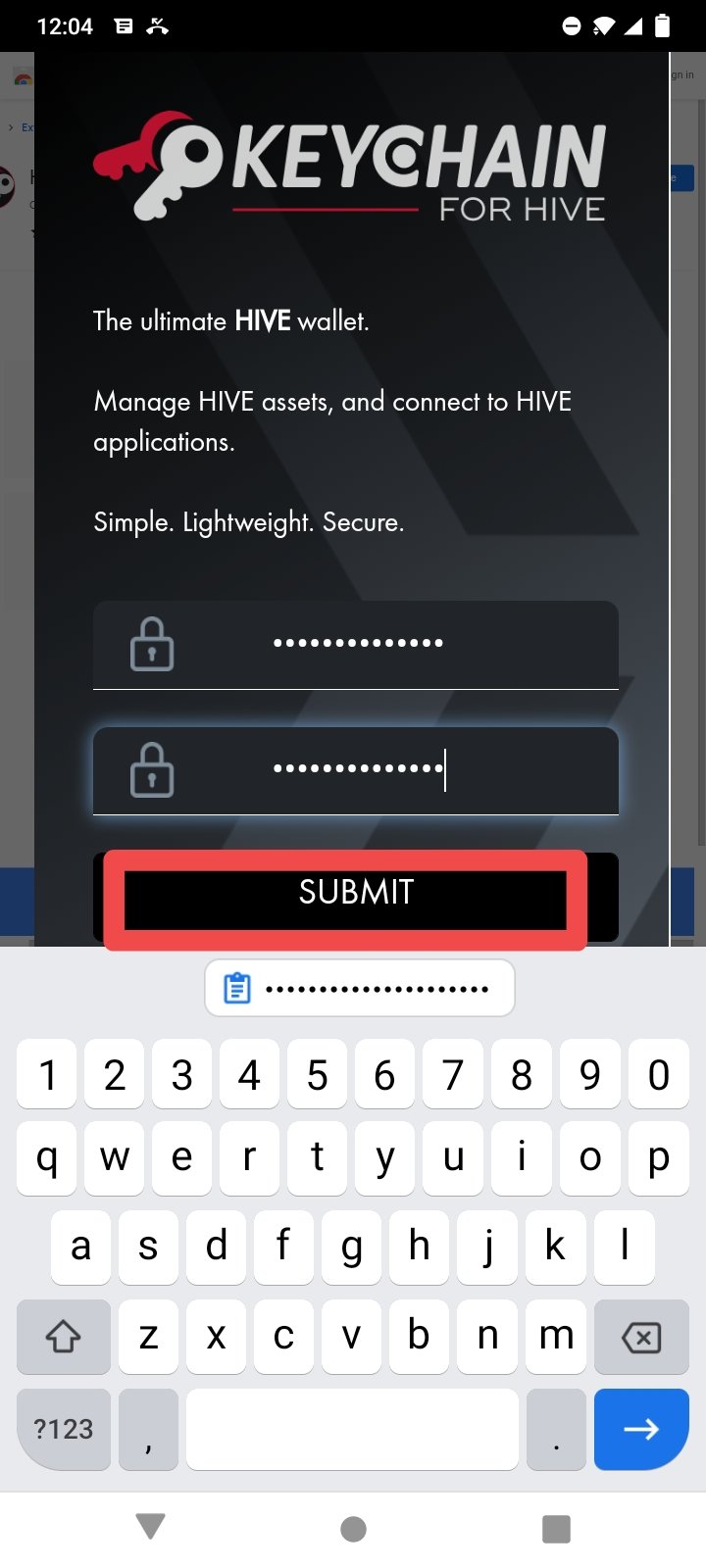 click on USE KEYS/PWD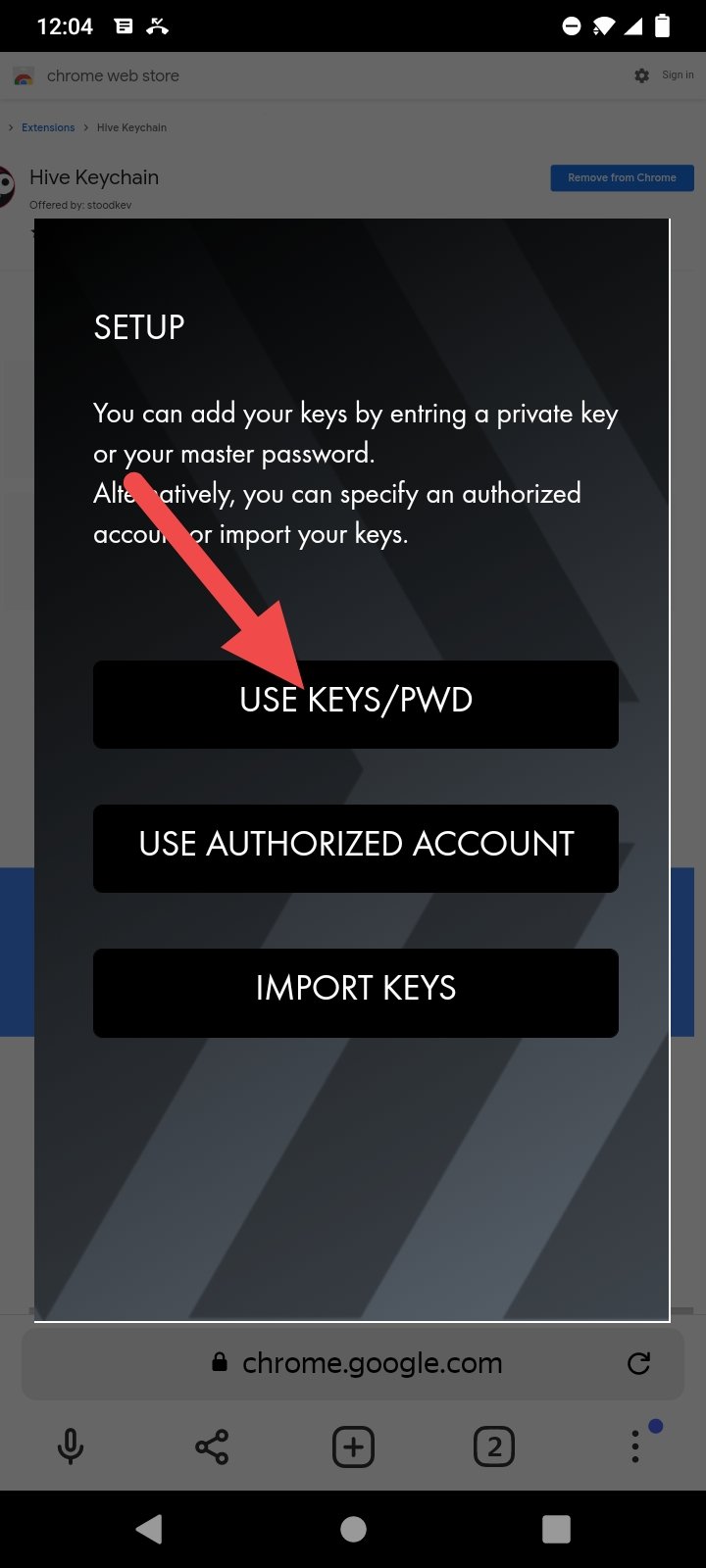 Write your hive name and posting key (you can also use your master key, hive keychain automatically fetch posting and private key from your master key and never store your master key, but not recommend)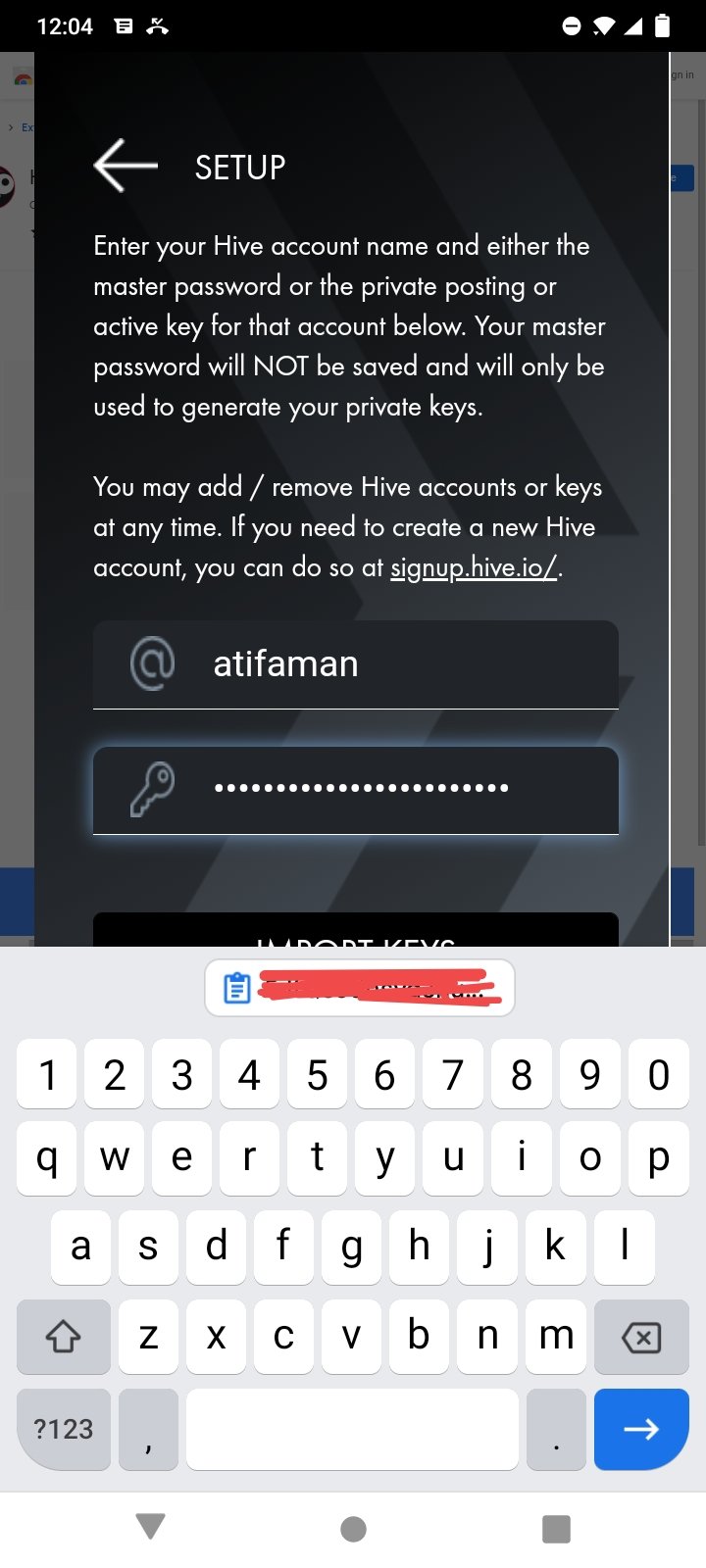 Click on 3 bars, then manage account, you will see your private posting key added to your hive keychain and you can also add more keys like private active key or memo key, but for playing rising star you need only posting key.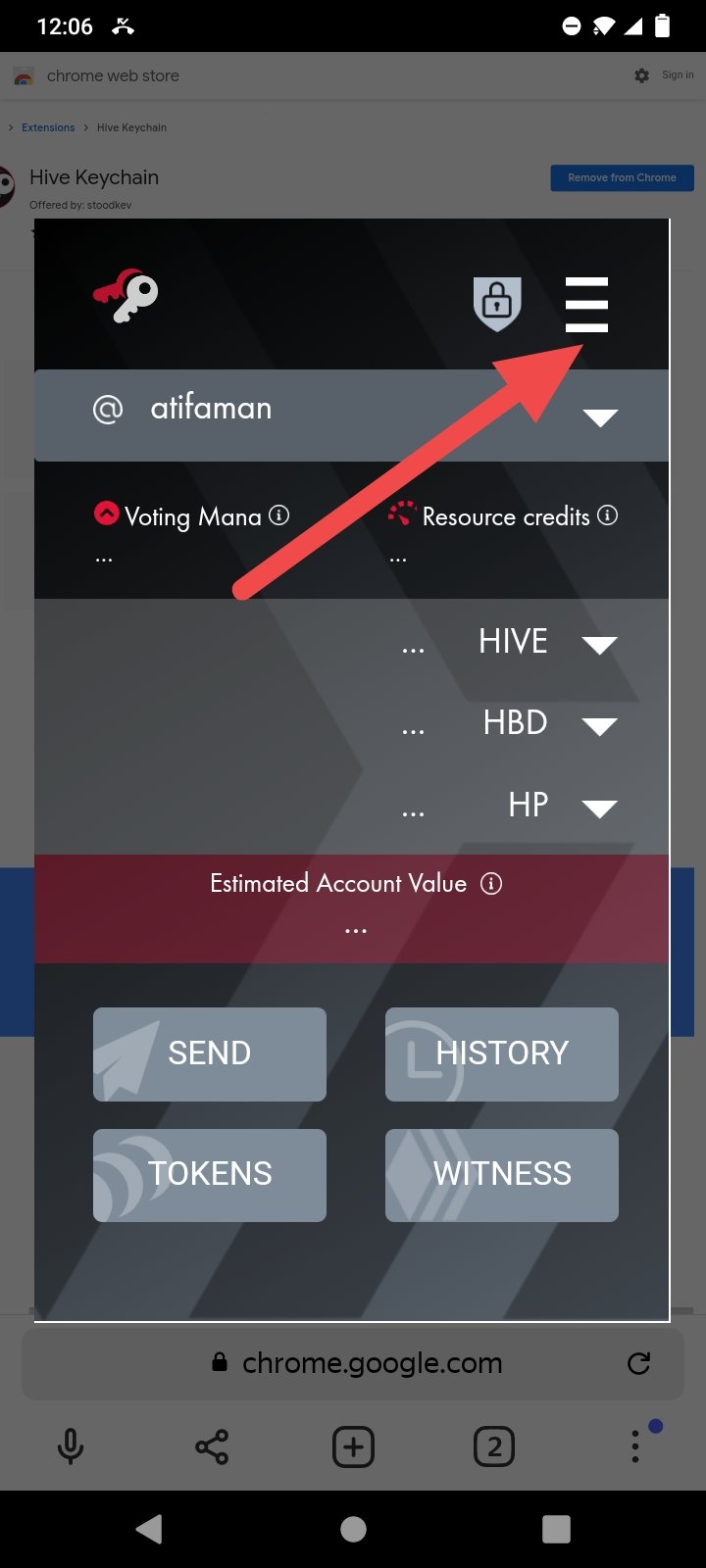 Now go to search bar and search risingstargame or directly search risingstargame.com.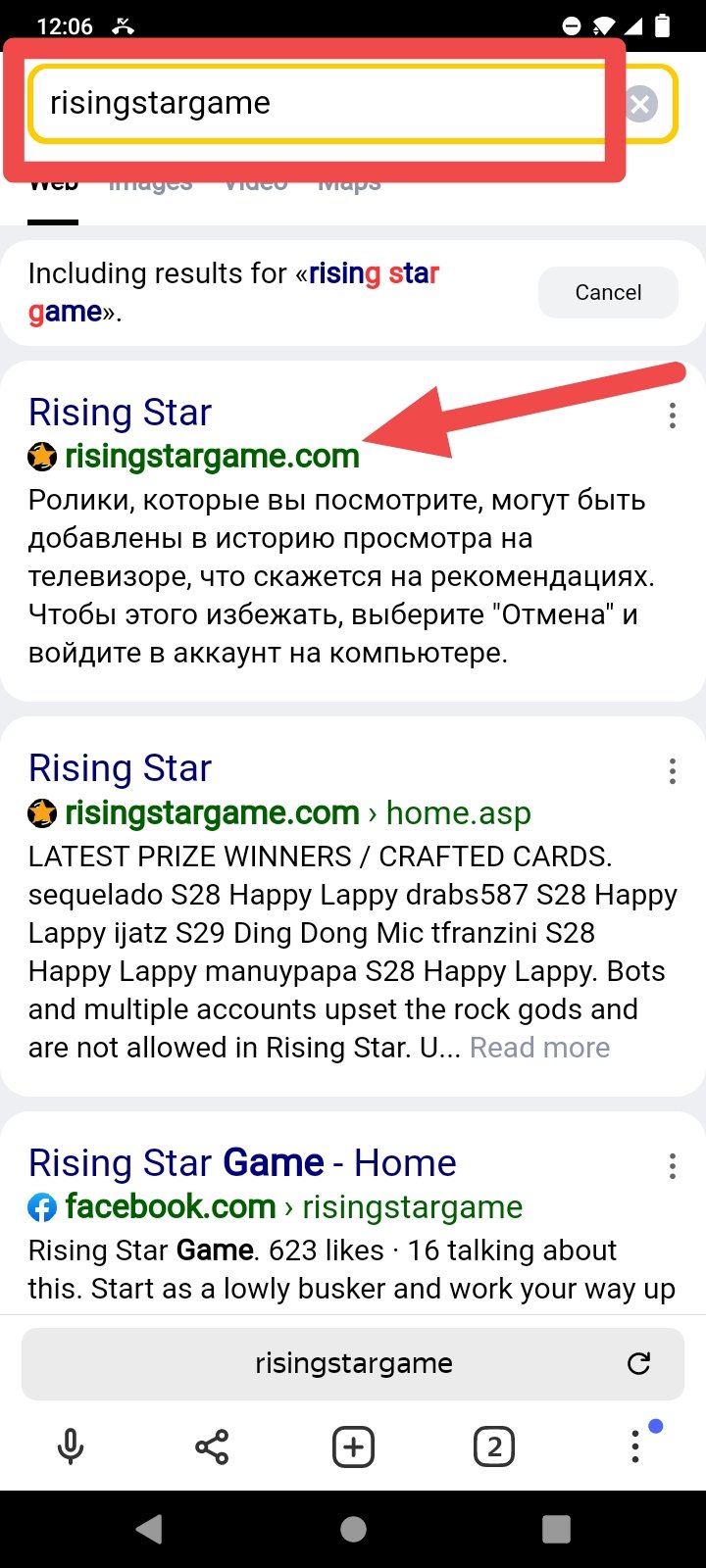 Click on login.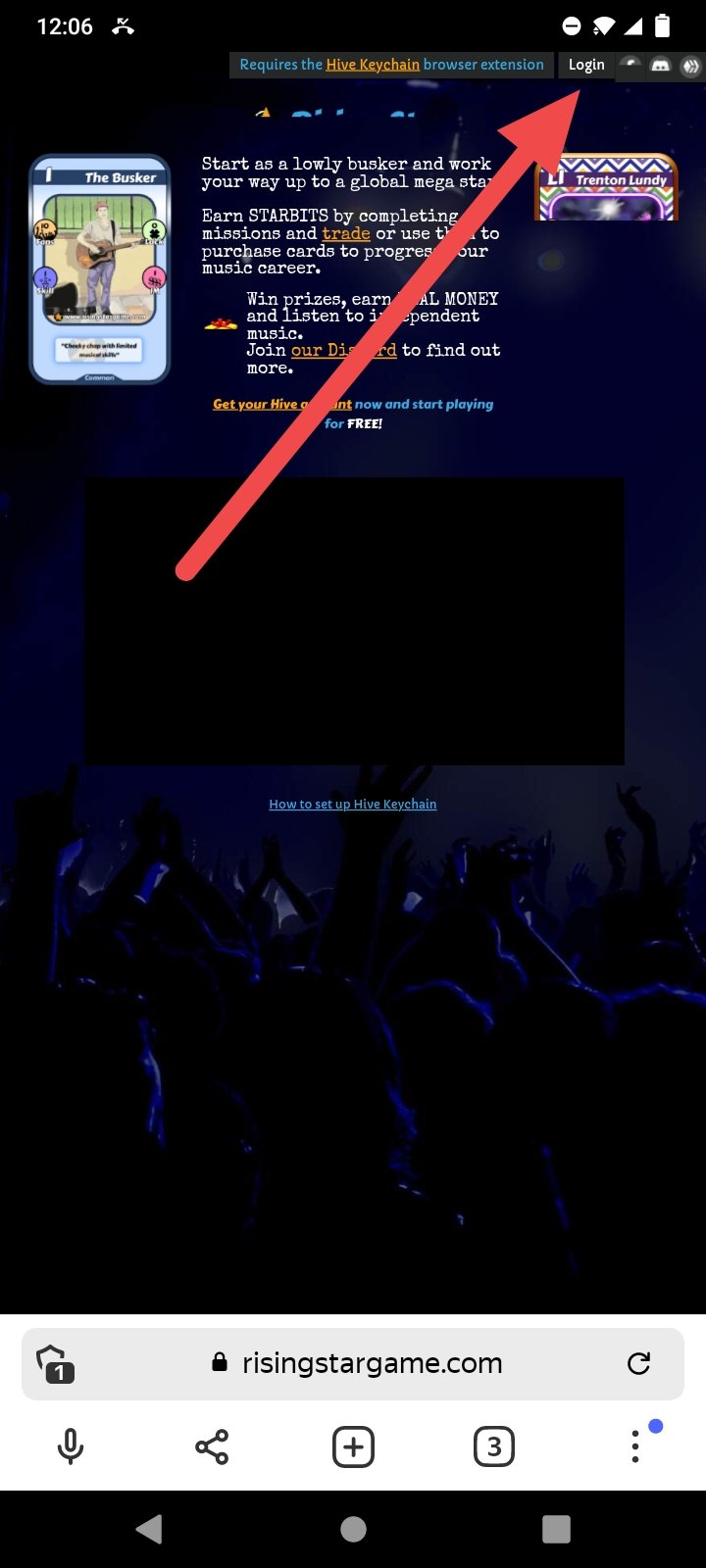 Enter your hive account name.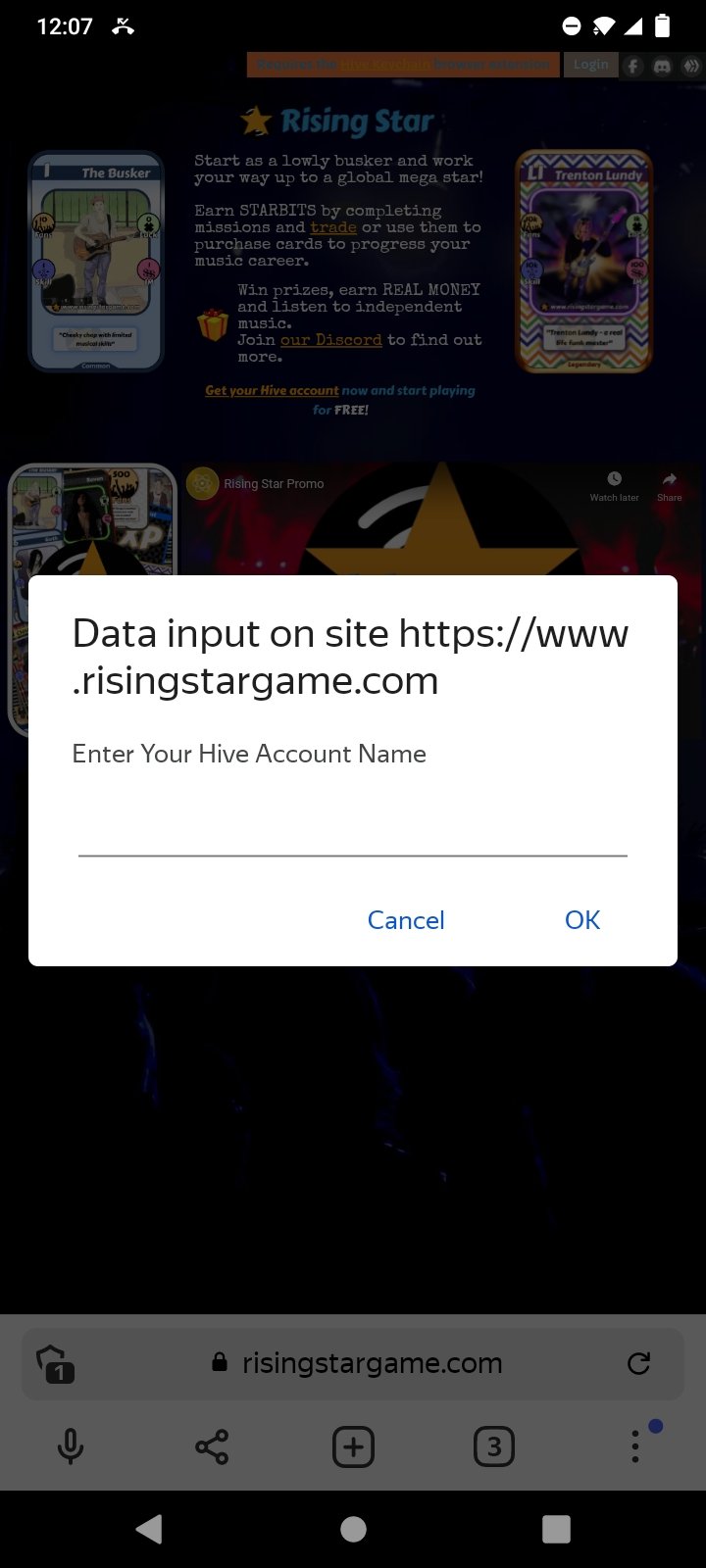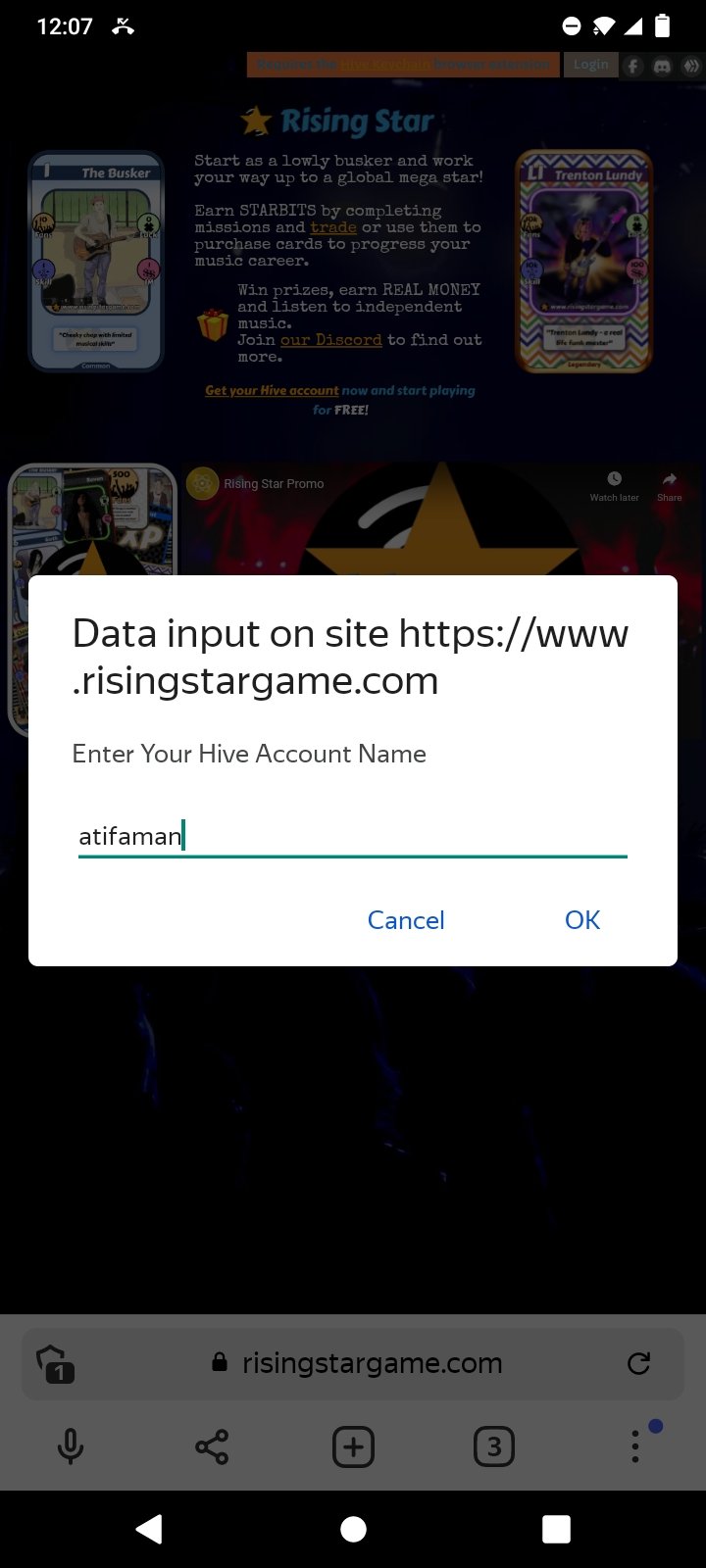 Check the box and confirm.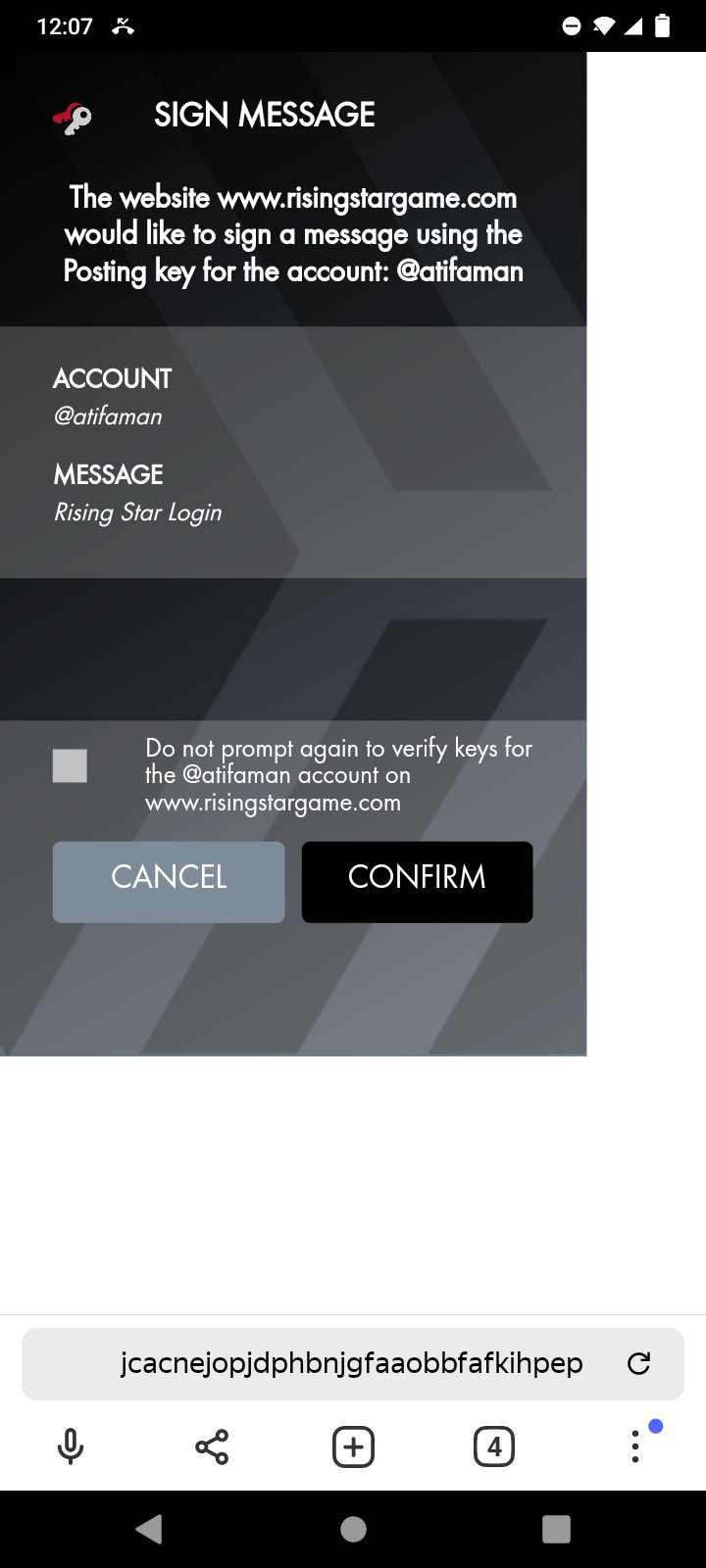 Boom.... we are successfully logged in to rising star game.
Click on start mission and start playing.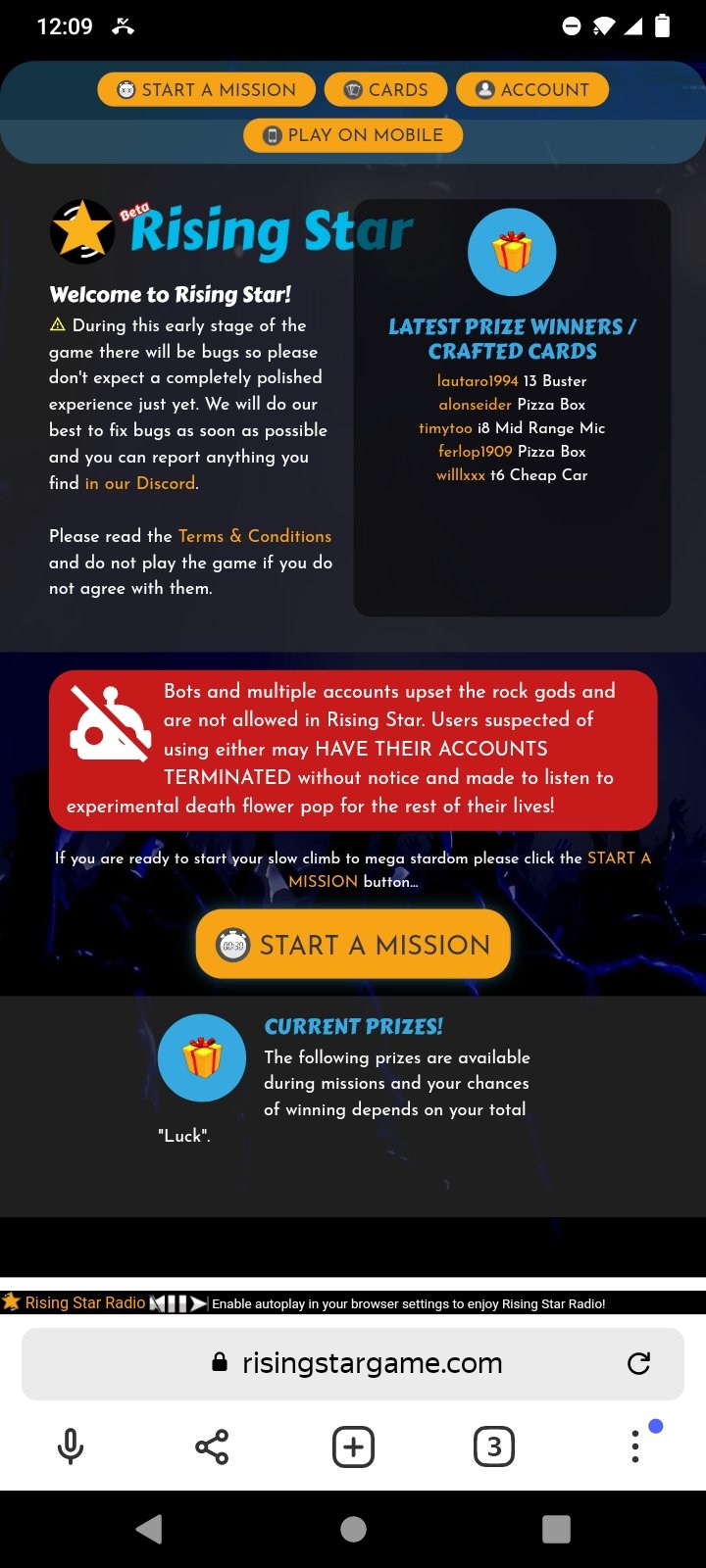 If you are new player, then you only will be able to play Home town's first mission IIIegal busking.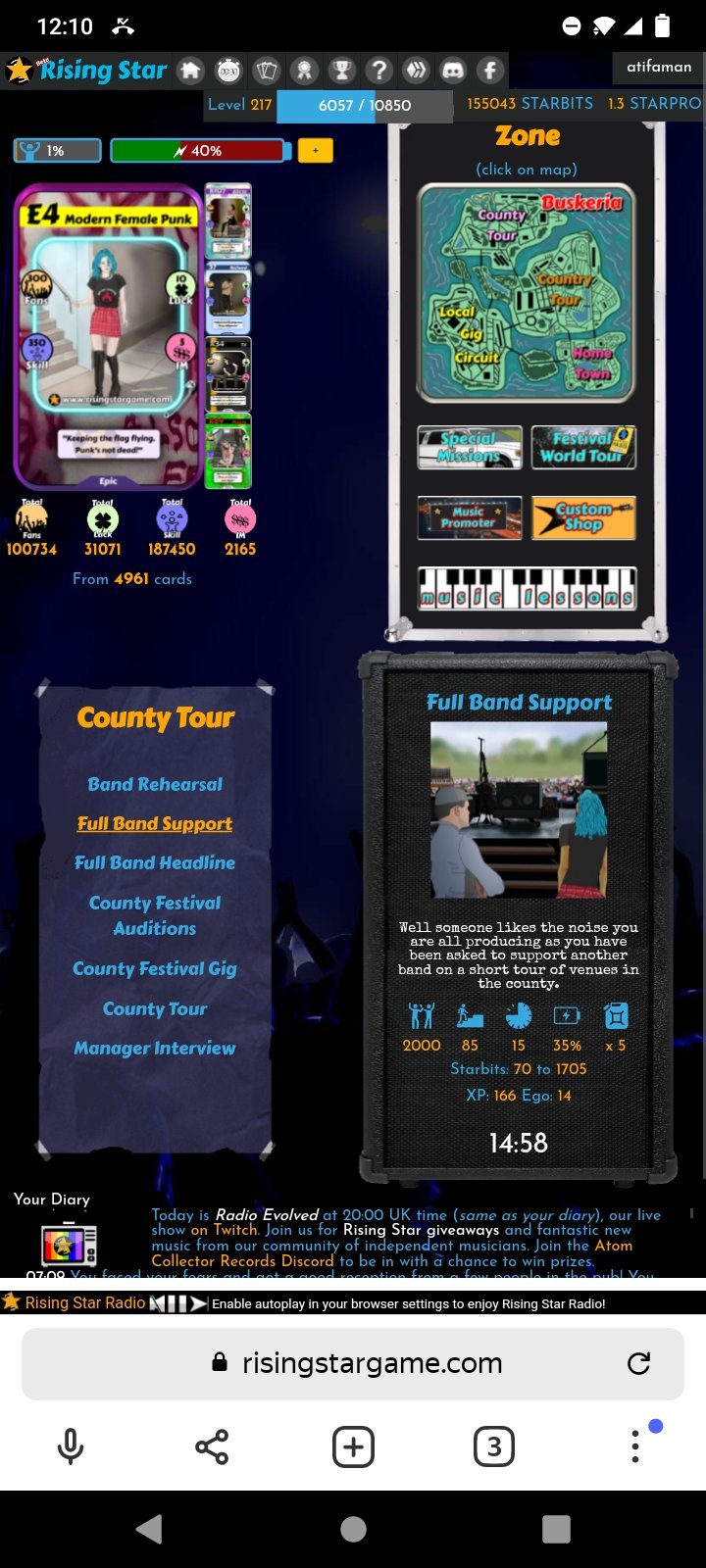 To learn more about game please read FAQ or ask in discord channel.
disclaimer
Please perform any action shown in the blog at your own risk I'm not responsible for anything.
Note: Don't share your private keys to anyone.