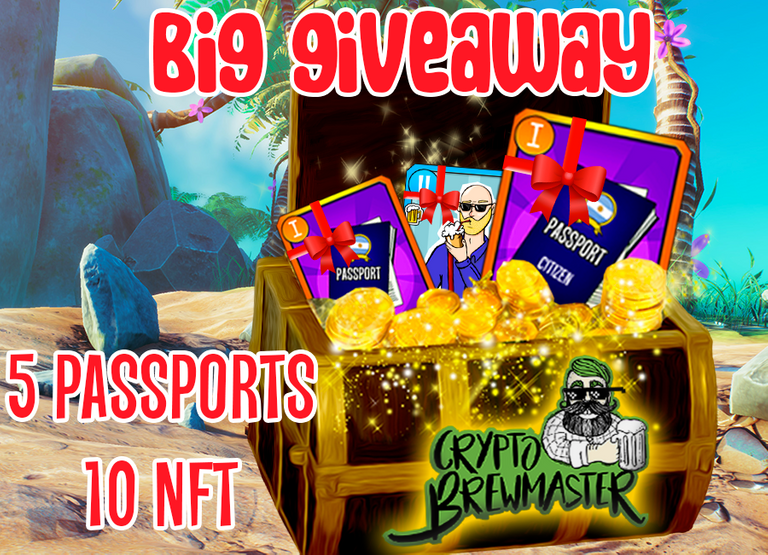 SOME CHANGES ON THE RULES
Howdy Hiveans, this week I come with a new contest! There are a few differences in the rules for participating. To use the #posh token more effectively.
I'm going to ask you just for Retwit this.

i know some people are new on twitter, this is the Retwit button (also known as RT)
If you also want to share the link on your account it is obviously welcome! But in the way proposed today I can capitalize better using the @Posh system from the OCD team. I was wondering why it didn't give me anything, until I read that it's not for sharing the post on the networks, but for the reactions to the Twitt shared by the author.
I hope it doesn't change too much for you, in fact it's easier!
Just share this!
---
Although I also recommend you to share it on @dbuzz, not only to get more exposure but also to support dbuzz which is a beautiful APP in our ecosystem.
---

Commenting is also required, otherwise I wouldn't know who is participating! So please comment with your twitter username so I can check that you have shared the tweet.
On the other hand, I want to mention that @pepeymeli @isabelpena @spand didn't enter the previous contest, I checked that they didn't do a single CBM mission all week! Come on people! It's enter once or twice a day! It's free and start stacking ingredients for when you decide to enter! You can see the selection process here
---
And remember that the number of prizes announced is only when we reach 20 participants, because expensive prizes are distributed, especially passports.
---

What is a passport for? You may ask. The passport has several uses, some future, others already functional, for example, the passport gives you the ability to sell in the market, only citizens can sell. It also allows you to take CBM out of the game to Hive-engine and allows you to buy exclusive items in other games of the Cryptex24 franchise such as the Fishmaster.
In the future, with governance and fight club, the passports will have more functionality. Besides it costs about 10usd, so it's an excellent saving!
It also gives us access to exclusive items in games like @fishmaster, still in early alpha, but this team is fast at develop!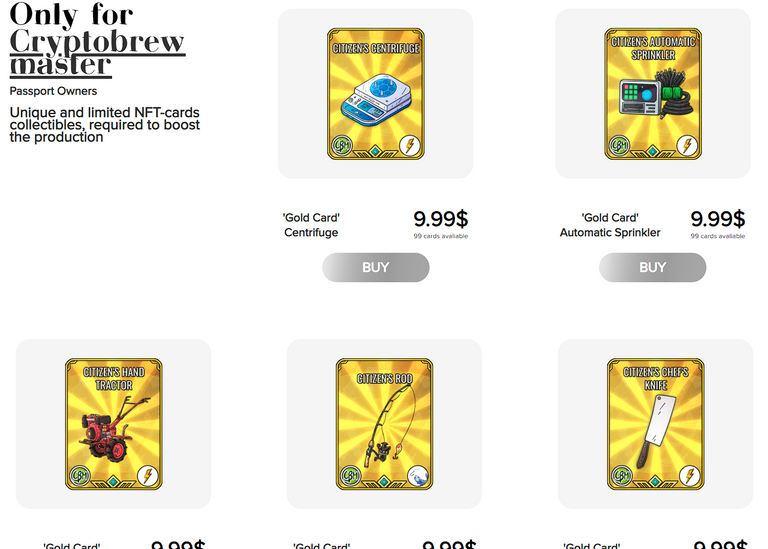 Unique items for CBM citizens on fishmaster.io

This week the rules of participation and the prizes are tunned up a little! If this post reach less than 20 participants, instead 5 passports 3 will given and instead 10 green NFTs 7.
---
So feel free to ask people to play the daily missions and participate here! You have 1 week!
---
So then, prizes are:
- 5 (or 3) Passports
- 10 (or 7) green NFTs for places 6 (or 4) to 15 (or 11).
---
Rules to participate are:
Vote this post as a way to support my work. (optional)



Retwitt this and comment me with your twitter username (if you don't have twitter share it on dbuzz, if you have twitter also share this on @dbuzz, you have to support all the good apps in the ecosystem)

---
You can also leave me your posts about CBM so I can see what you did this week and answer any doubts or questions you have about the game.
If you want to start in CryptoBrewMaster it is as simple as buying some packs (5hbd, the cheapest ones) and some CBM on Hive-engine or cryptex.io to unlock the slots of the production buildings.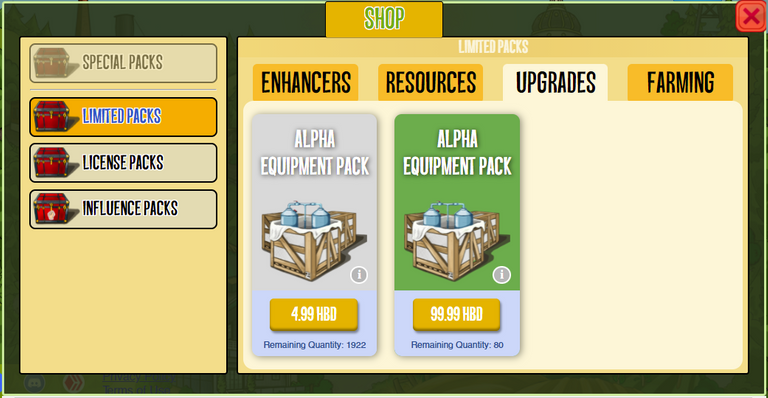 It is recommended to start on Mondays, time when the competition restarts for the ASH that the team pays us for finishing in good positions in the ranking.