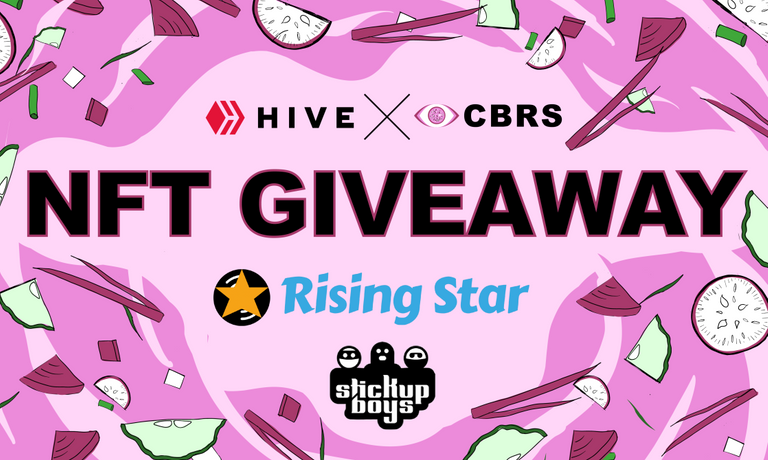 Hello #Hive❤️
Hi there #Hivians! As you already know, we have been going wild with all kinds of #contests and #giveaways. In our last video @minigunner and @artakush told everyone that #CBRS will use all their HIVE rewards for Giveaways. We really hope that we will have enough to continue these giveaways and keep you guys entertained and give some of that fun and positive vibes that the world is missing right now. So, don't forget to #upvote our posts so we can share with the rest.

StickUpBoys NFTs Giveaway
This weeks main #giveaway was sponsored by @risingstargame and @stickupboys. Not one...not two...but 10 NFTs were given away to our beautiful #community!
1️⃣ NFT number #1 #GoingOut 5X
2️⃣ NFT number #2 #Getaway 5X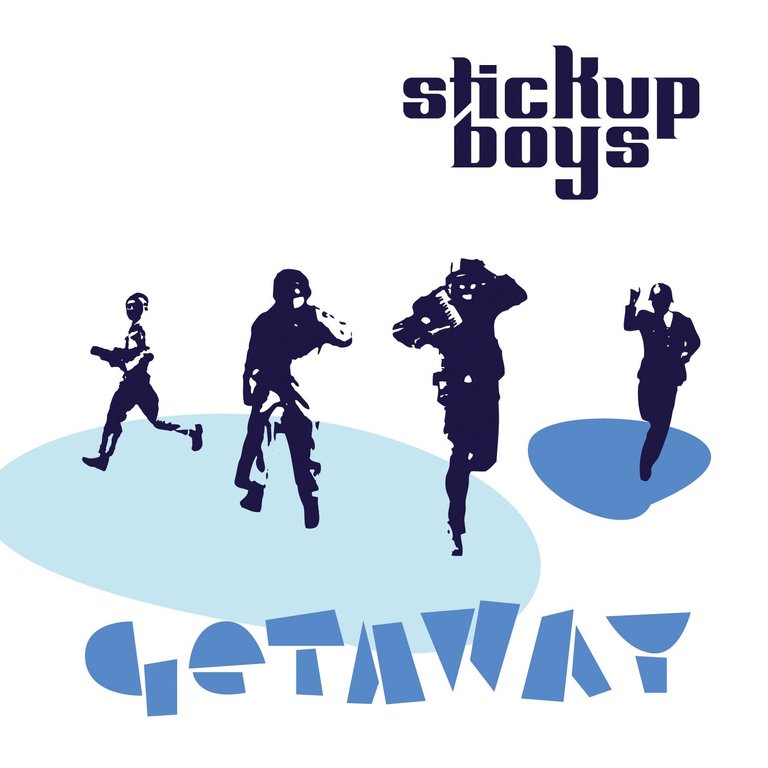 Here is the video of Spinning Wheel #giveaway winners reveal. Congratulations to @cryptonarios, @lumkela, @bitandi, @etorobong, @cescajove for winning #GoingOut NFT and @statico, @cryptoace33, @monsterbuster, @johnuko, @myanmarkoko for winning #Getaway NFT.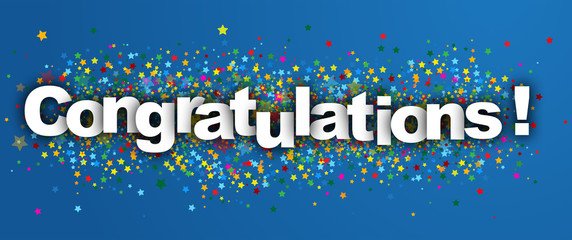 HiveBuzz Badges
A very big THANK YOU to our next sponsor @hivebuzz & @arcange❤️ Tell your Designer that we are very happy with the #badges.
So, all our #sponsors got a CBRC Sponsor badge, all our #Infographic #Contest participants got a badge as well and the 1st, 2nd and 3rd places will also get a special #badge, but we will not show that to you just yet.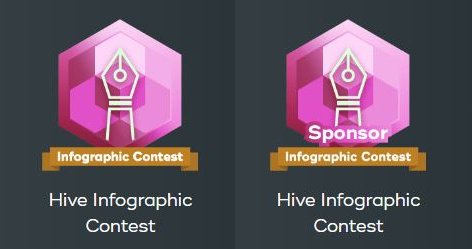 @Ecency Points Giveaway
To give a bit more extra to our followers we decided to give out some #Ecencypoints thanks to @melinda010100. She helped us out a lot for the past few weeks.
Here are all Hivians who will receive 20 Ecency Points each: @adedayoolumide, @agreste, @alicia2022, @ansoe, @bechibenner, @beeber, @blessedkid-121, @burnsurface, @cajiro, @cescajove, @cheeamaka, @cryptoace33, @cryptonarios, @darahclem, @elizacheng, @emeka4, @esbat, @etorobong, @euphyca, @geelocks, @gr33nm4ster, @hardaeborla, @healjoal, @henruc, @hiq.redaktion, @hively, @hopestylist, @jmis101, @johnbenn, @johnuko, @jomancub, @josuerr29, @joydukeson, @kaiggue, @ketsuma, @lightbruce17, @lofone, @lorddiablo, @mary-me, @melinda010100, @merit.ahama, @monsterbuster, @mosesessien, @mosho-o, @mypathtofire, @nahupuku, @nikoleondas, @nkemakonam89, @omosefe, @orah14, @pero82, @pravesh0, @quduus1, @ramisey, @rimurutempest, @risingstargame, @seki1, @solymi, @statico, @stekene, @tengolotodo, @theey, @thunderjack, @treasuree, @voidd, @ydaiznfts, @yourwhisper.
Thank you all for sharing our NFTs Giveaway Article with Hive.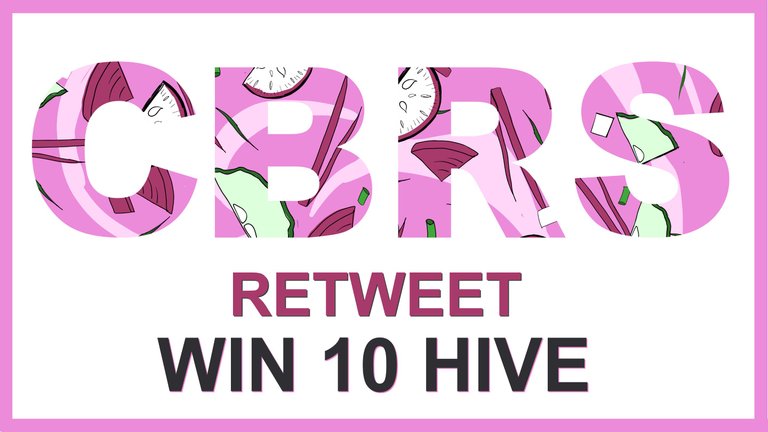 10 HIVE Retweet Giveaway
To give our main #NFT #giveaway a little push we decided to add a small extra. Each person who would retweet our Giveaway would get a chance to win extra 10 HIVE. Thank you all who helped us and congratulations to @dewabrata for winning the #prize.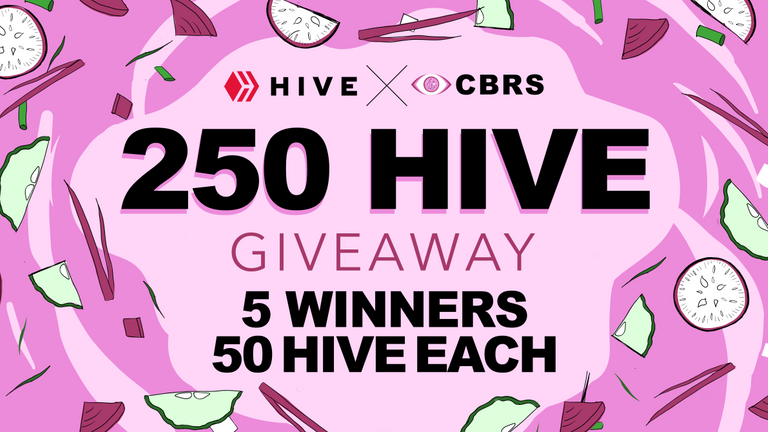 250 HIVE Giveaway
Calling all Hivians to participate in our 250 HIVE #Giveaway! This is a big giveaway guys, so share this with everyone❤️ All you have to do is click on the button below.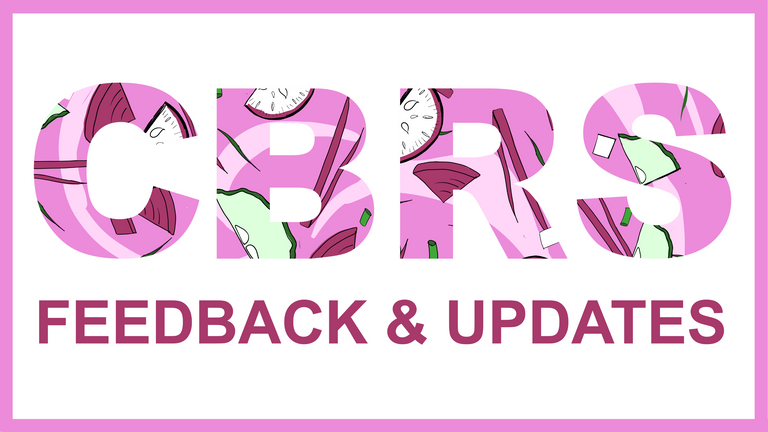 Infographic Contest Updates & Feedback
After patently waiting we finally have two more entries for our #Infographic #contest. Here is some of the #feedback we would like to share with you guys and hope you will make some changes.
The first entry is from @valeriavalentina. Even if the #hexagon #design is a bit old it is still a beautiful way to explain hive #aspects. At the end it is not only about the #design. You explained your idea pretty well @valeriavalentina, but there are some minor mistakes.
For example VIDEO: You can add any content using video related Dapps even if they are not original. You won't get far with non original #content but you can still add it.
Social: When you read the #Infographic Contest document you can see what not to say about #Hive. Please stop saying you get paid for your content, but instead use the word #rewarded.
Games: Maybe try not to use the word "earn" and still be able to explain that you get rewarded for playing.
Thank you so much for your entry!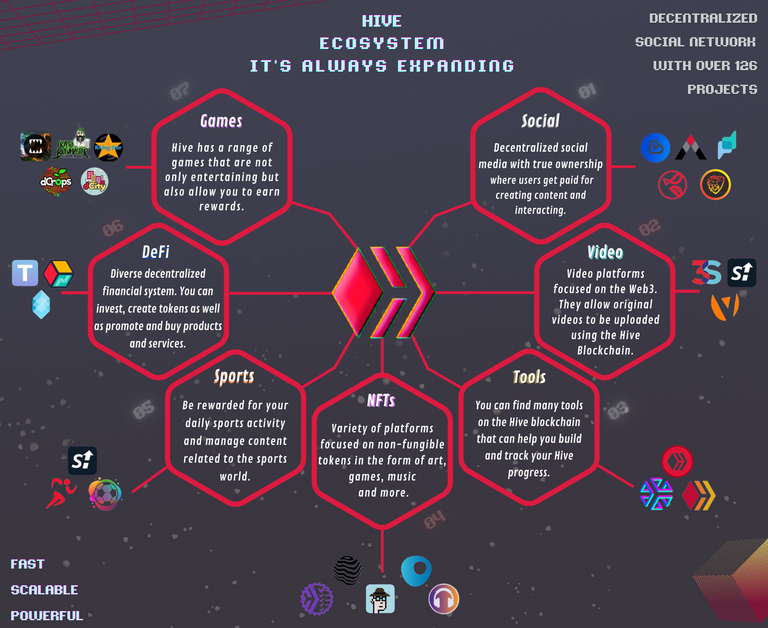 Then we have one more entry by @ydaiznfts. Thank you for putting the time and effort to your #design. Let's get started with the #feedback.
So we think that your #infographic is a bit all over the place. You got too much going on and no focus on just one #aspect. If your idea was to show Hive #Ecosystem then you have to make people understand that that's what it is.
You should explain in your design it is about #Hive #ecosystem.
Separate Hive ecosystem in to categories.
Explain what each category represents.
Explain why you should join Hive #Ecosystem.
For a person who doesn't understand what Hive is, it is important that we don't make the person dizzy with loads of distracting information. People don't have to know all the names of the #dapps (that will come later) as long as they understand what kind of #dapps there are and what they represent.
I hope this helps and gives you a push to rethink your entry and try to make it one more time. Thank you so much @ydaiznfts for putting in your effort and time in to your #design and competing for 1,000 HIVE.

We had two more deliveries yesterday, but we are going to give some feedback later this week. If you want to see these two new entries then you can follow these links.

CBRS Roadmap
WOO Packs Opening
We will have our @wrestorgonline #WOO packs opening soon. Don't miss out on our video's about that.
#DIYhub Giveaway
Together with @diyhub we will be giving away 50 HIVE... AGAIN! This time we will be giving away 10 HIVE to 5 winners.
NFTs giveaway
This week we will yet again have NFTs giveaway thanks to @cryptobrewmaster and of course @rollie1212
Hive Future
Our children are the future! @minigunner invited his son to to join #Hive and learn about Blockchain and all that crypto world has to offer. He is also a big fan of @splinterland. So, @minigunner decided to give all his #Splinterlands cards to his son @dovycola so can learn how to play, win and earn. He is just 9 years old and a bright future for #Hive.
Check his #intoduction article and show him some love 😍
https://peakd.com/hive-132595/@dovycola/my-introduction-to-hive-and

- SPONSORS -

Big thank you to our friends and sponsors @ecency, @hivebuzz, @risingstargame, @nftshowroom, @cryptobrewmaster, and @HiQ
Besides our sponsors, we got some crazy support from @acidyo, @melinda010100, @arcange, @beeber, @rollie1212, @tibfox, @smooms, @quekery, @mary-me, @kvinna, @manncpt, @tengolotodo, @chaosmagic23, @stickupboys, @mypathtofire, @crimsonclad, @guiltyparties.