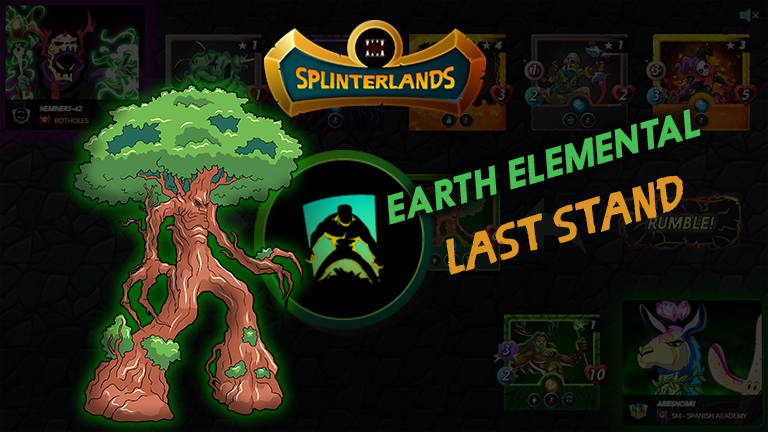 Hello everyone!
The battle theme of this week is for a Earth Splinter's monster named: Earth Elemental and this is one of my favorites cards in the Earth splinter because it have a pretty decent ranged atack with a low mana and Heal from level 4. All this makes it perfect for every single mana battle and almost every ruleset.
But first lets read some of the Earth Elemental Lore:

The Earth Elemental, when properly summoned, takes the form of the terrain upon which it is summoned. It can be a tree, a pile of living mud, a sandstorm, the possibilities are endless. No matter the form, the Elemental has mystical healing powers that it draws from the planet itself.
---
If you want to know a little bit more about Anumun, the Earth Splinter and read more Splinterlands' Lore just click the following link https://www.splinterlore.com/anumun
---
So, I am playing at Silver League and since Earth Elemental is a Rare monster it higher level is 4 but let's see how much it grows in all its levels: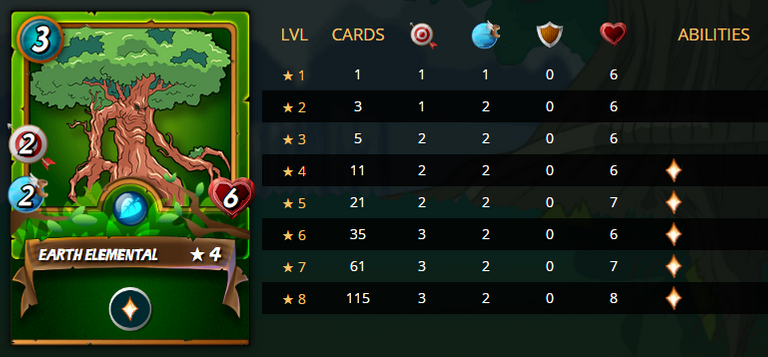 It just gain Heal ability since level 4 and no other one at max level but it grows a little in attack and Health. This Heal ability makes it perfect to use as last monster to receive a sneak attacks, as first no meele monster to receive Snipe attacks or as firts monster if ruleset is Close Range.

Now is time to see the battle details, both sides choices and find the battle's winner. Let's start with the ruleset and the fighters.

RULESET:
This way you can use a ranged monsters at first one and neet to have a really hard or with heal no meele monster as first no meele to receive all that damage.
The Contenders and their teams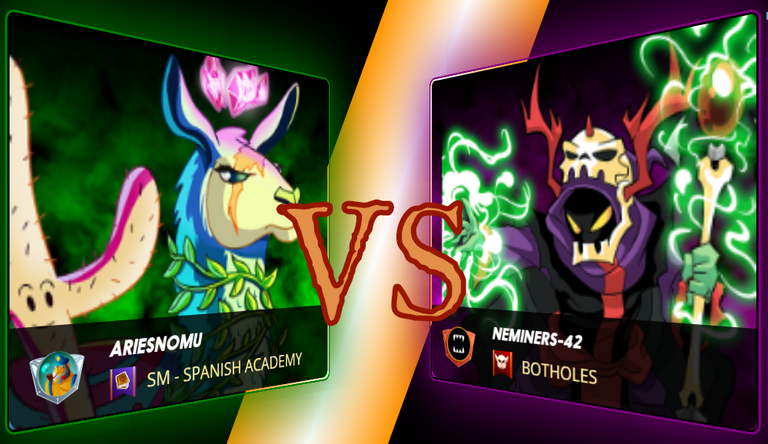 Seeing this I decided to use the brand new Scarred Llama Mage to give an extra health to my monsters with heal ability.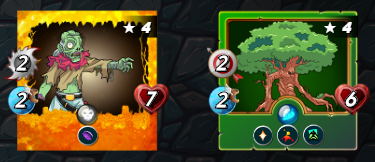 Earth Elemental is my choice because it heals and have a decent ranged attack with a really low mana and will have +2 Health with my summoner. My contender choice is Animated Corse, a good monster with void to resist magic attacks and really good health. This will be a nice front battle.

Now let's see the other guys from Neminers-42:
Creeping Ooze as second monster: It will slow my team and is a no painful monster to lost first.
Death Elemental in third place: Low magic damage for my team.
Haunted Spider: This is a nice monster because it poison could be mortal.
Undead Archer: It will really hurt my team with it affliction ability.
Twisted Jester: One really deadly monster, its 3 ranged attack is mortal.

Now is time to see my other guys: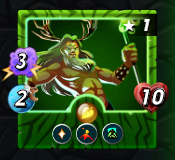 I am using the Scarred Llama Mage so any heal monster could be scary with last stand, besides Kron The Undying is good to receive some damage.

Ready to see the battle? Who do you think will be the winner?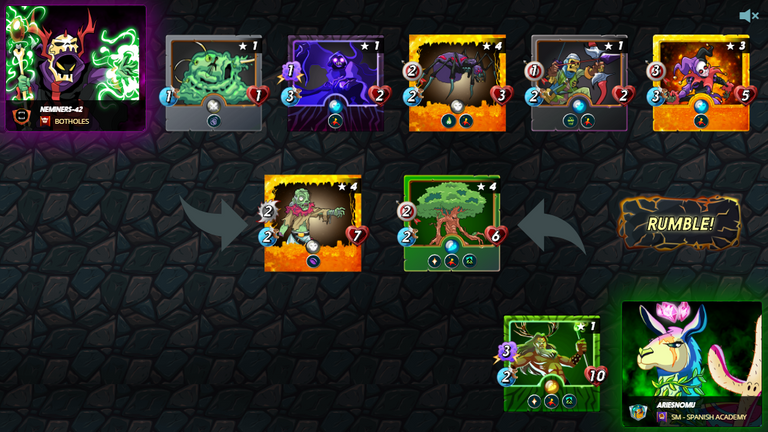 Leave your comments from the battle. Thanks for read! See you in the next challenge 👍