..... He has long grew, matured, gained experience. He studied from the best wizards of Anumün's West Wood. Now he can enter into an unequal battle with the strongest enemies. He secretly in love with Lyanna Natura. At any time, he is ready to come to her call and protect it in battle ....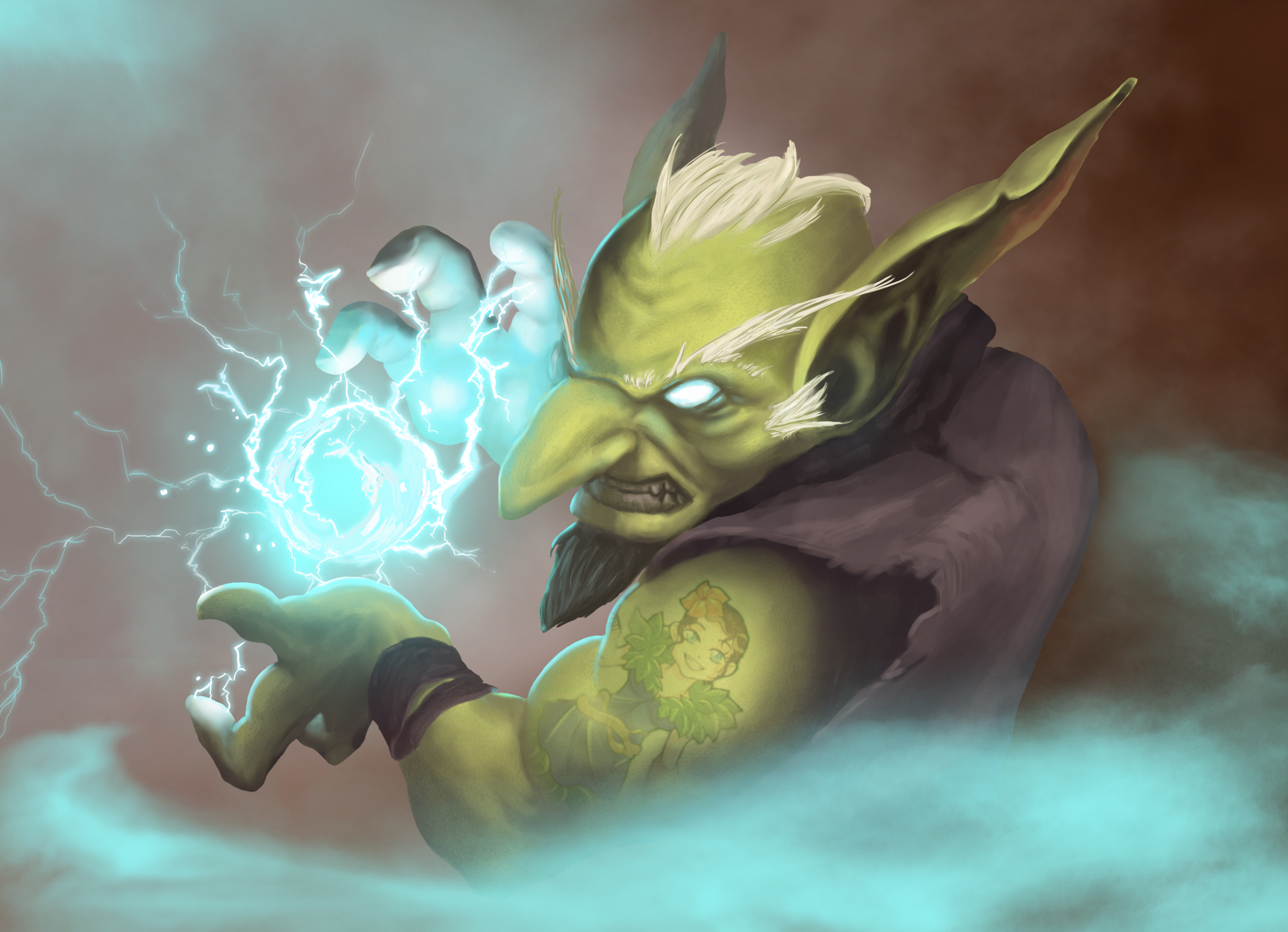 I love to draw goblins))
I want to hear your opinion about my art.
Thank you for seeing my post
Some screenshots of the creative process