Hello Friends,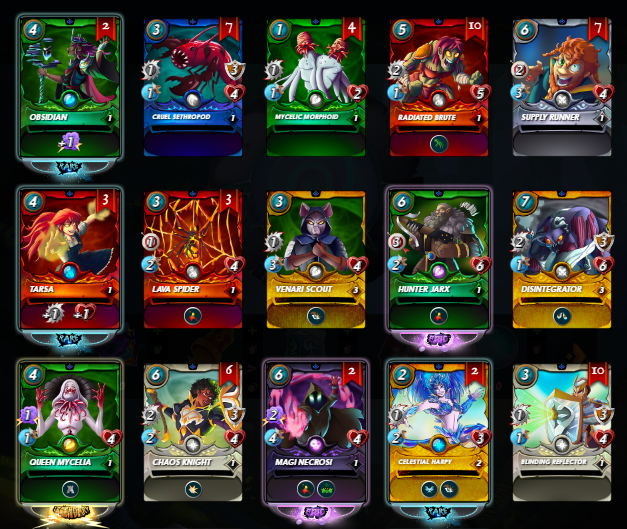 We are just getting into the buying mood of the Chaos Legion packs as the 1 million mark after the last airdrop from Splinterlands about to be achieved any time may be this week.
At the time of writing this blog, 9,750,479 packs have been sold with approximately another 250K packs to be sold for the next card to be airdropped.
This buying urgency made me to buy few packs as I got some SPS and I brought few packs off late.
Here I am sharing the details of 110 packs I opened today with details of cards shared as below.
There was no gold foiled legendary, but there were some good cards I got including few summoners.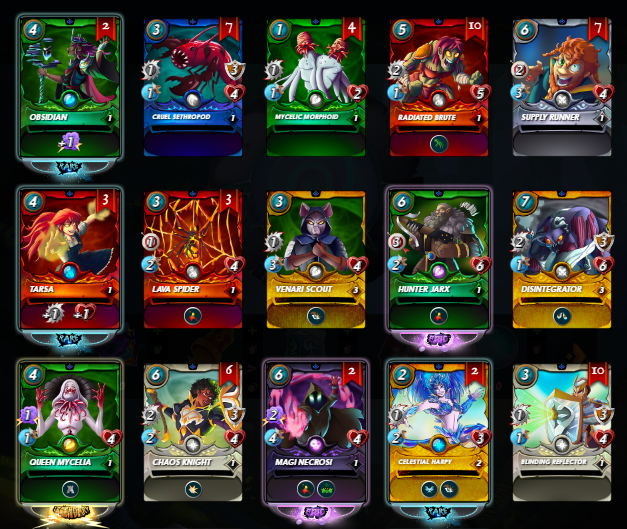 As we see from above screenshot, a Legendary Queen Mycelia is the center of attraction with couple of epic ones in Hunter Jarx and Magi Necrosi aking the list even more sweeter, but there are couple of summoners as well there with 2 Obsidian and 3 Tarsa as well and as we can see, there are 3 gold foiled monsters as well.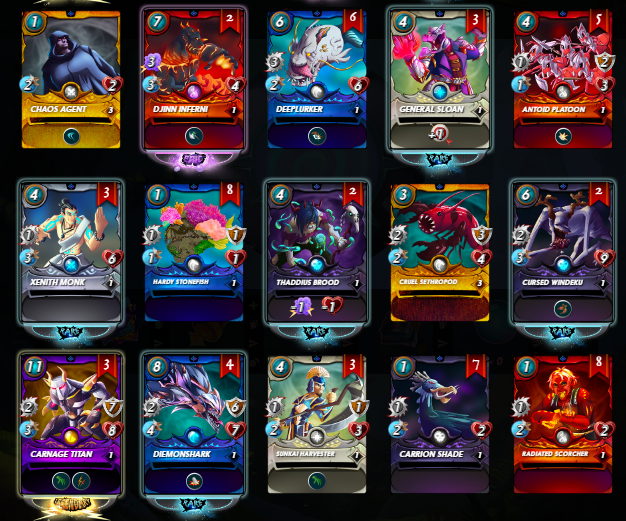 The Second set is even more special as there are as many as 3 Carnage Titan enough for me to upgrade the same to level 3 now!!!
Along with those, there are 3 General Sloan and 2 Thaddius Brood as summoners and another couple of gold filed monsters as well.
Those other cards are nice ones too including the Deep Lurker and Diemonshark there.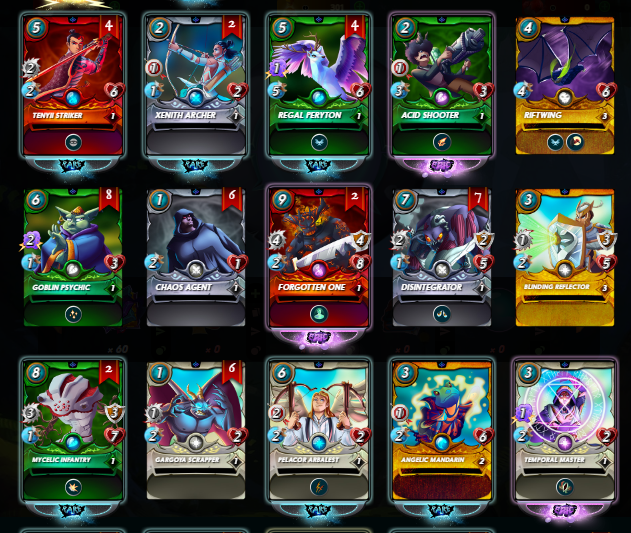 The Third set has 3 epics in Acid Shooter, Forgotten One and Temporal Master with 3 more gold foiled ones among those remaining ones as we see from above screenshot with Angelic Mandarin being the most useful one among those.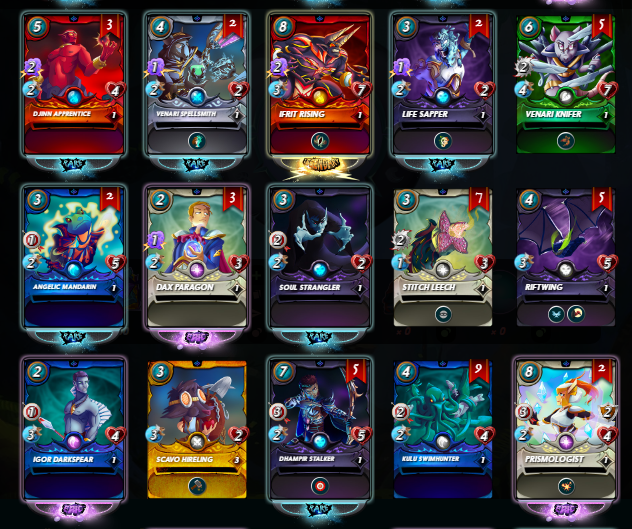 The Fourth set has another Legendary in Ifrit Rising along with 3 more epics in Dax Paragon, Igor Darkspear and Prismologist being those.
No card is less as each of those will help in leveling up the existing ones.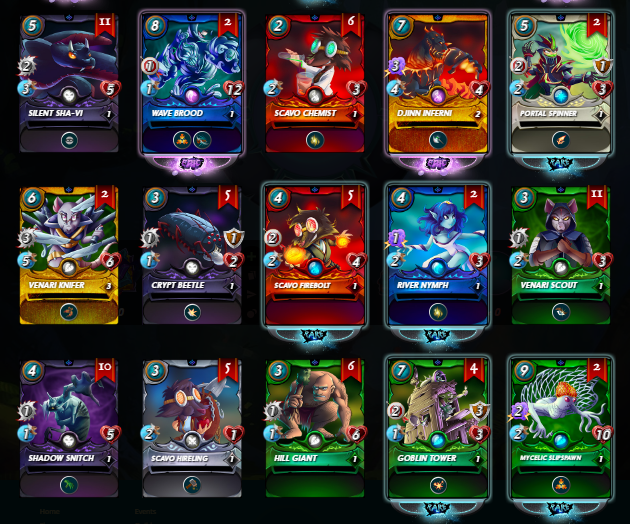 The last set of cards I am showing now has couple more epics with 2 Wave Brood and a gold foiled Djinn Inferni as the highlight there.
Overall, the list looks nice with that taunting Mycelic Slipspawn there along with that gold foiled Venari Knifer as well.

It was bit disappointing not to get a gold foiled Legendary but, not that much disappointed as these 110 packs will ensure I will get assured 7 regular foil summoners from the next airdrop as I now have purchased over 4K Chaos Legion packs with 4192 packs in total!!!!
The next few days, we may see a rise in packs purchase as we near the next airdrop, but, there is also a thing to note that, with Riftwatchers release is round the corner as well, it will be a wise decision to save the SPS for that if we have to get the proposed promo card although there is not much info on that yet!!!!
It was a good Sunday for me with these cards getting added to my already almost maxed out monsters with summoners already maxed out!!
Thanks for supporting me as always although I am not finding much time now to keep blogging like earlier, but I do post here and there whenever I could get couple of hours of time for the same :)
Looking forward to Riftwatchers edition and aiming to buy some 500 packs from the pre-sale if not more than that!!!
Thanks and Have a good day :)

Join the new Official Telegram for Splinterlands via link given below to participate in contests and have fun.
---
Not yet signed up for Splinterlands?
You can join using my referral link: splinterlands.io and get some monsters from me :)