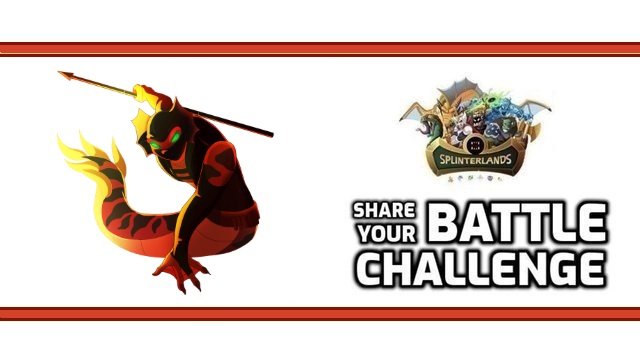 The highlighted card in the Share Your Battle Challenge this week is the Serpentine Spy from the Untamed Set for the Fire Splinter...
---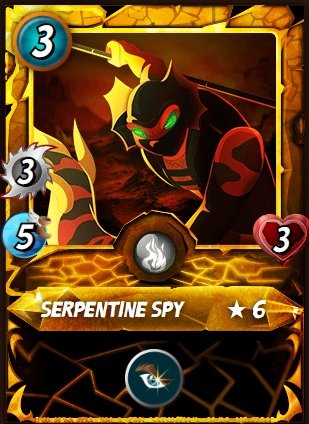 The Serpentine Spy is one of the cards I really liked when first checking all the Untamed cards when they were released. The Fire Summoner from the Beta set has the +1 Melee ability making it super useful for this card which can attack from any position always targeting the lowest health monster. I managed to slowly build a golden level 6 which is actually cheaper to get compared to the regular level 6 which needs 100 cards. I think the average price for each card I bought it at was around 0.50$-0.70$. The card itself honestly isn't as strong as I assumed it would be because it remains very vulnerable and had a hard time dealing with Armor. I still use it quite often when playing the fire summoner.
---

---
This card tends to be good on "no Armor' and "No Sneak/snipe" rules with a mana cap that isn't all too high.
---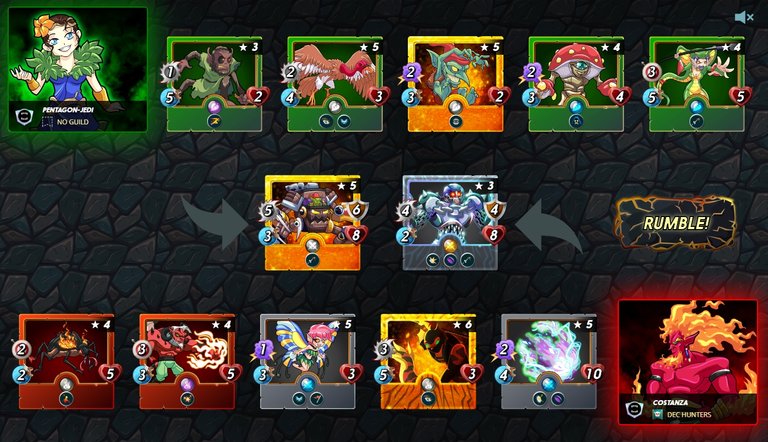 The Rule for the match was "Healed Out" meaning healing didn't work. I started out with the Chain Golem which is one of the hardest first position monsters to kill since it has got decent health and some armor with shield & void while penetrating armor itself. I followed it up with my Level 5 Prismatic Energy making my line-up very resistant to magic. The Serpentine Spy came in 3rd Spot followed by the Enchanted Pixie for extra Melee attack and 2 Range Monsters Fore Deamon and Fire Beetle
The Serpentine Spy which was the most vulnerable card was the only one which got killed but the battle ended up in a fairly easy win since the opponent could have used some of his cards on 1 level higher.
---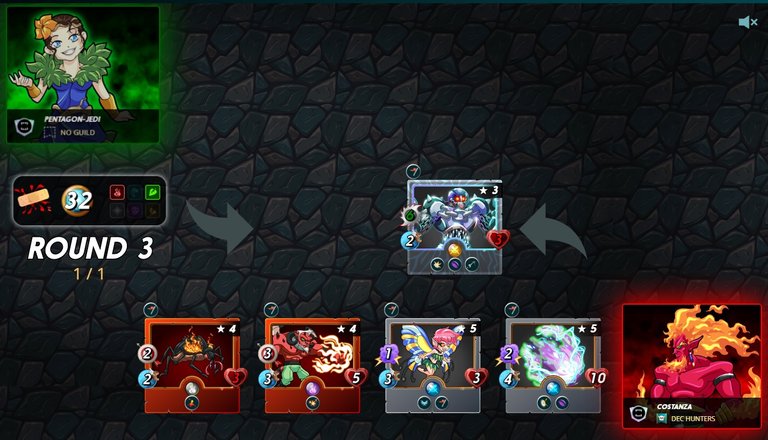 ---
---
Previous Weekly Challenges
Splinterlands | Goblin Mech Challenge
Splinterlands | Nectar Queen Challenge
Splinterlands | Manticore Challengee
Splinterlands | Undead Minotaur Challenge
Splinterlands | Spark Pixies Challenge
Splinterlands | Serpent Of Eld Challenge
Splinterlands | Gelatinous Cube Challenge
---
SIGN-UP PROMO OFFER
Everyone who wants to try the game out for free themselves can get a big early game advantage as I'm leasing a whole lot of cards out when you use my Referral Link and end up getting the Summoner's Spellbook. Full details on the sign-up deal check can be found here (Link). If you want to get a transparent view on how much playing the game can potentially earn check my Splinterlands March Results & Earnings Report (Link). If you want tips on how to potentially freeroll the game & get great returns check (Link)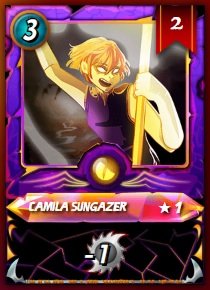 Signing up with an affiliate link and purchasing the Summoner's Spellbook currently will currently also give you a Free Random Untamed card from the @sl-giveaways account which could be a 100$ golden legendary if you are lucky. I will also be leasing out a Legendary Camila Sungazer Summoner to the first 2 who take up the deal this month so plenty of incentives to give the game a try.
---