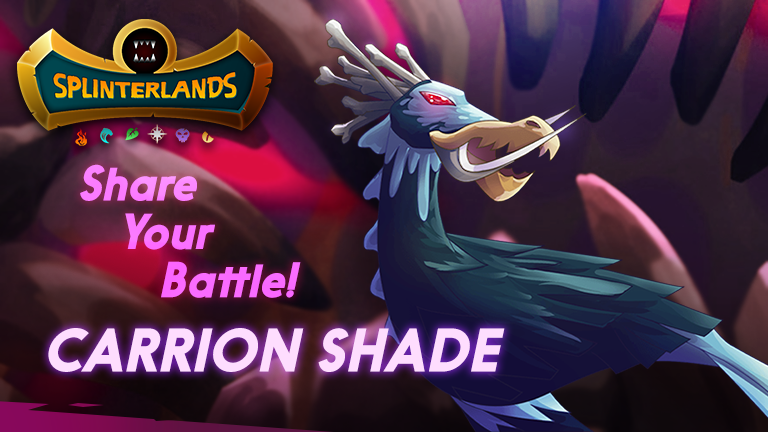 This weeks feature is the Carrion Shade from the death splinter. It is a Chaos Legion edition card and and part of the one cost monsters that each splinter got with the new expansion. Interesting nugget about all of the one cost monster is that from level 3 to level 4 they are identical with no stat or ability upgrade.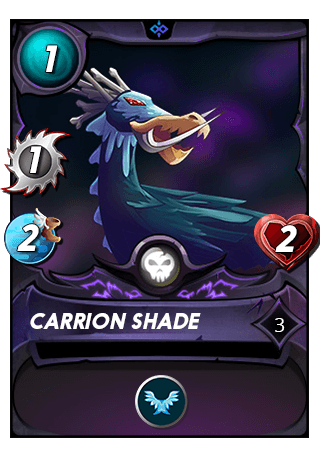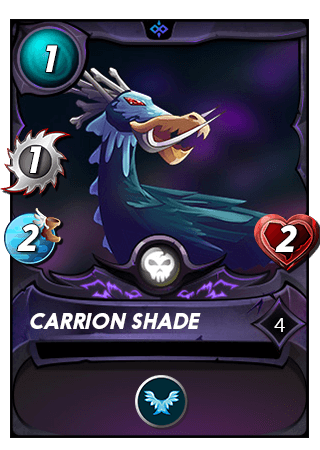 While this is a bummer and a disincentive to upgrade the card, it functions as a good cheap one shot absorption. This monster has flying (aka 25% dodge chance) and at level 5 has a natural speed of 3 so a dodge chance isn't out of the question.

As you can see in the above battle it did serve its purpose and helped to find me victory. I will have to admit I went through about 10 battles looking for a decent place to play him and this was the first one I was able to use him in and not feel uncomfortable. Let us break down how the battle unfolded a little...
Lineup selection
I figured with no magic and a super sneak in play. I would be facing melee. I needed a good tank in both the rear and the front to try to defend against either a archery attack in the front or a melee attack in the back.
After acquiring both tanks it left me with little mana to play around with.
Luckily death had a good amount of low cost melee attackers. The shade and the slime ball were put in place to help absorb a few hits from the front. The shade lead the slime as it has flying and higher speed and might get a dodge.
The next two monsters were my "heavy hitters" and were meant to slowly chew through the back line of my enemy.
Start
I was a little worried with the decent amount of melee coming at my back line but was very glad I was anticipating it. Between the demoralize and the shield and my opponent trying to utilize the ruleset of super sneak I felt confident overall.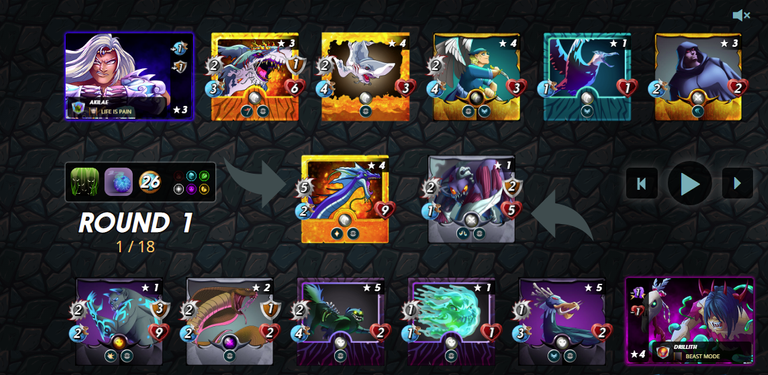 After the first round mayhem in which I took out both their fodder monsters in the back and removed the 1 shield from the summoner off the Pelacor, I felt good. I up to this point have only lost armor off both my front and back tanks.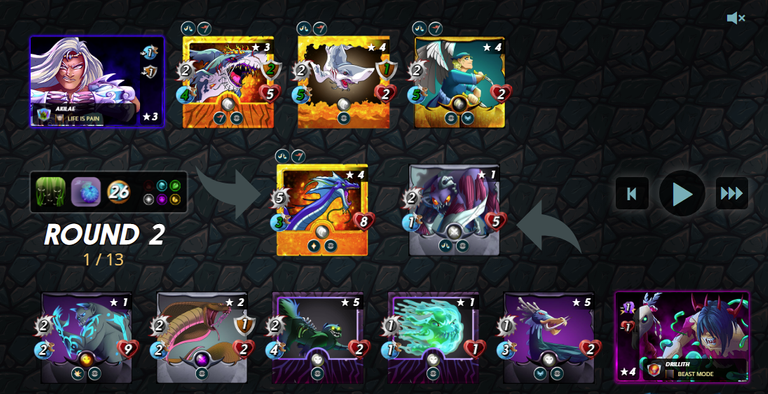 Round 3 was interesting. We would get to see if the shade could dodge a huge 6 melee from the serpent. At this point I have lost demoralize and will start to feel the full force of their heavy attackers. I managed to chew through the Pelacor and the first shark so luckily there isn't three or four monsters with inspired attack stats.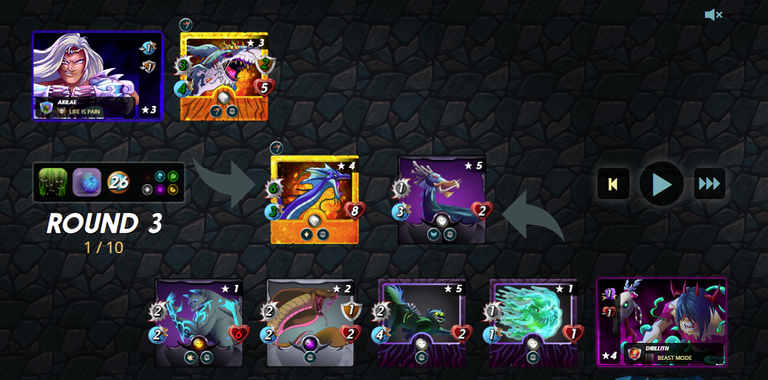 The shade with his 25% chance to dodge did it and I watched the opponent all but concede at that point.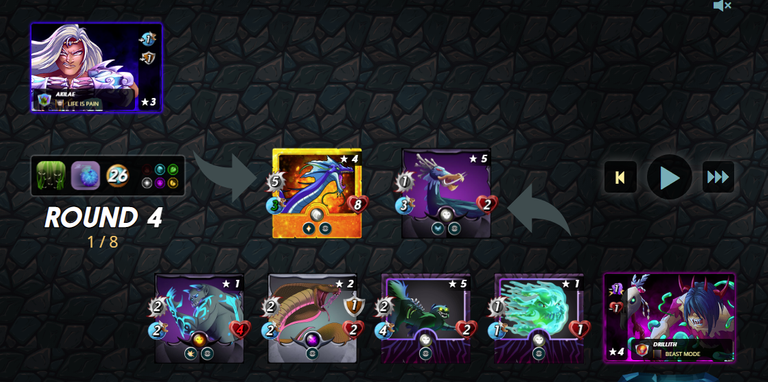 A few attacks later and I was serving sushi to my undead armor while they drank mead and remembered that time the big fishy thing missed their dear departed friend my a mile. I feel like I utilized the monster to its fullest potential and while I feel the card is limited in uses am always glad to try new strategy and learn better ways to play different rulesets.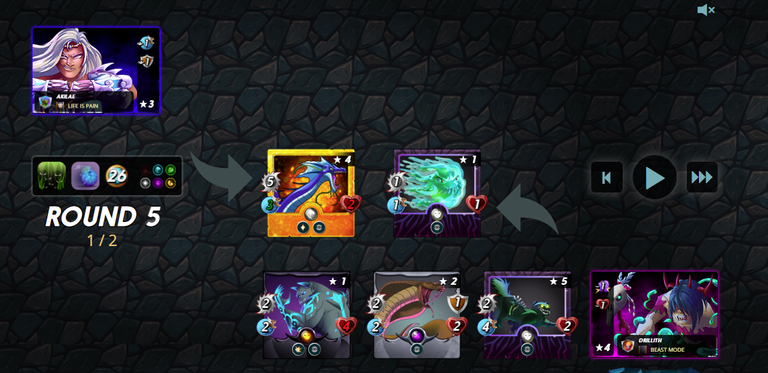 Closing thoughts on the Carrion Shade. I feel the card is more a niche play than a go to monster. The one mana cost does mean it can be thrown into almost any situation but sometimes it is just best to not do it and instead opt for a slime to slow down the opponent.