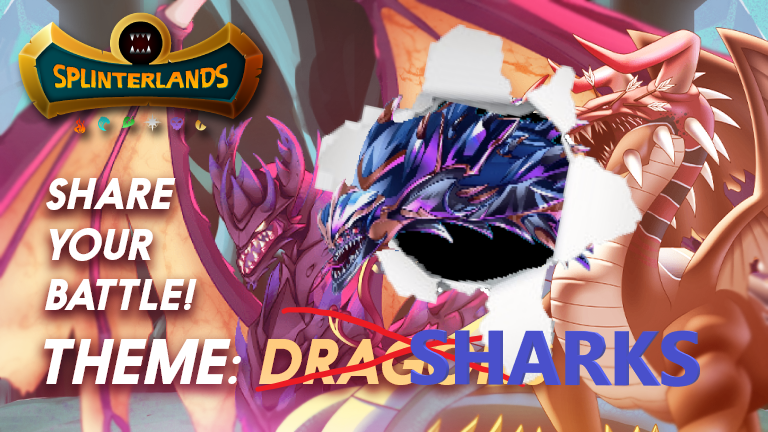 THEME: SHARKS
Edition: VARIOUS
Rarity: VARIOUS
Element: WATER
ATTACK: MELEE
ABILITIES: SEVERAL

So I have been wanting to do this for a while and this seems like as good of a time as any. So let's call it shark week here over at this ol' man's blog. The theme was dragon but we choose a more natural creature instead.
Line up was for a 99 mana match with no shield so this did not seem to be the best time to deploy the hungry sharks using the water splinter, but what do I know. The first shark piece was the Diemonshark so he could tank his little heart out. Followed by a secondary tank that was more in line with what was expected from my opponent, magic. Next were the Demented Shark to help all this little shark buddies sharpen their teeth, followed by the Sabre Shark to chip away at the back line. I decided at this time to focus on their back line as I was expecting magic, so the team was rounded off with Pelacor Bandit and Uraeus. Lets see how we did.

Round 1
Magic as expected. The Supply Runner with 4 health stinks to get through but we should be able to handle it. Take out the healer after. All this following the taunt tank Slipspawn. That is a lot of magic dps on their board but once Diemon Shark falls he gets backed up a void tank.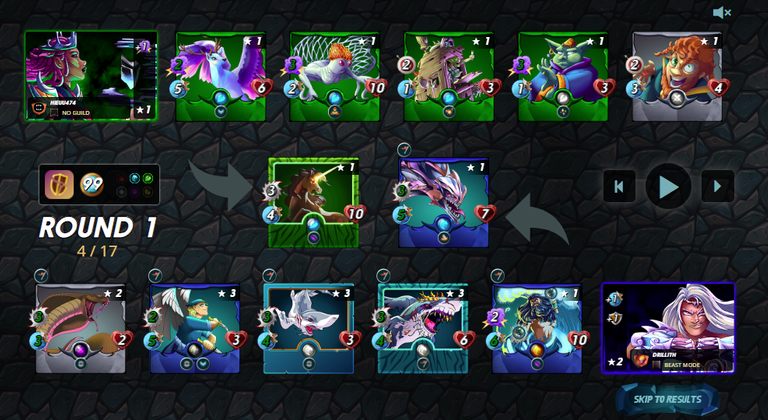 Round 2
Took out the splitspawn in round 1 but lost my shark tank in the process. Time to start eating up their back line now while I try to stay alive with the void.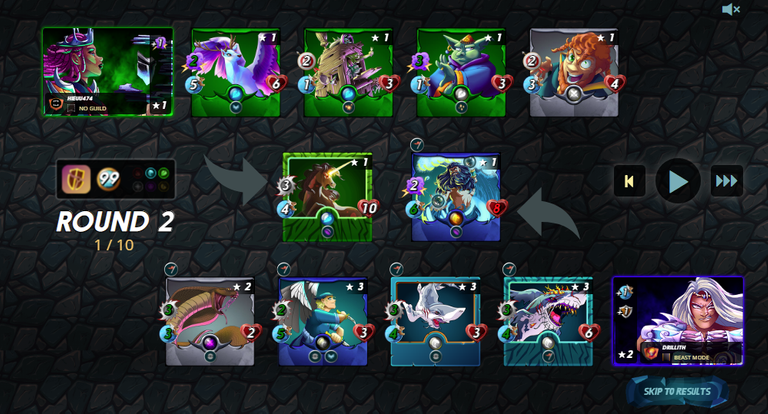 Round 3
That went well with only a few backline left to overcome this match seems to be falling in my favor thanks to void and guessing they would play magic.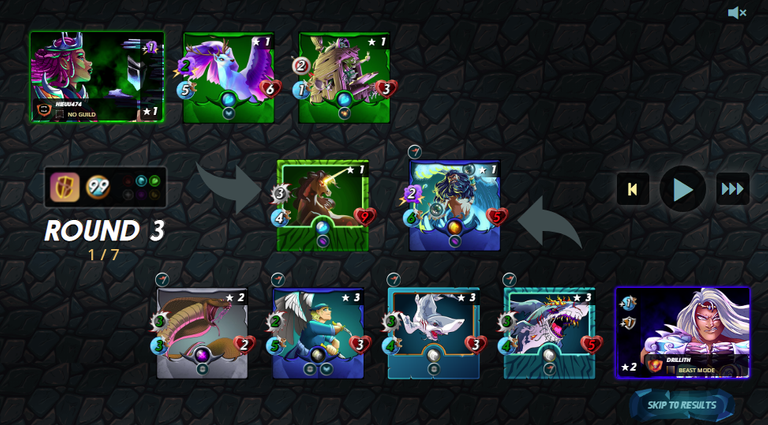 Round 4
Do we even need to continue watching this.....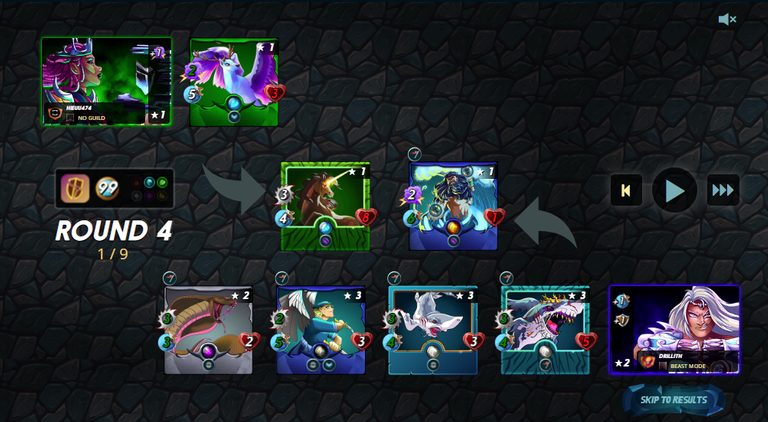 Round 5
Yep is was a good performance.
As an added bonus to anyone who actually make it this far I want to give away a Demented Shark and showcase another shark attack. Simply comment on this post with the remaining health of the Demented Shark at the end of this second battle and I will randomly give someone the chance to do their own shark attack.