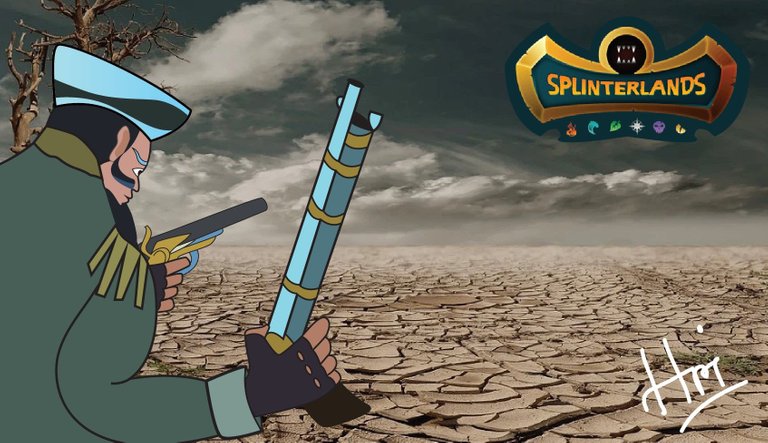 Tools that I used for this drawing: (I) Adobe Illustrator, (II) Lightshot.
I've found this amazing crypto card gaming community recently after exploring the hive world and then when I explored the splinterlands website for some time, I've found a marketplace with full of nft gaming cards. There are a lot of cards and I've already showed similarities between splinterlands cards and some of my photoshoots. Now I'm showing a digital drawing that I made of a splinterlands card.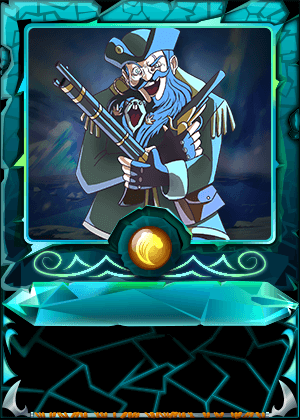 This is the card that I drew today.
Source link of the card
Lore: Pirates of ΛZMΛRÉ must earn their weaponry. The magic of the musket is heavily protected, as guns are only passed down from captain to trusted mate. Many of these muskets are even laden with enchantments that cause them to self-destruct if they ever fall into unworthy hands. Pirates never carry two guns, and it is widely known that the rotten captain known as Two-Gun Pete acquired his second gun (and perhaps his first as well) through treachery and murder. Some say that Two-Gun has a secret stash of even more guns, stolen from fellow captains of the past he has double-crossed, captains whose ghosts now undoubtedly haunt his dreams. He travels with a blind pirate sorceress named Artibula who is able to expertly remove the protective enchantments from Pete's weaponry. Two-Gun Pete has no close friends, but is inseparable from the pet rat named Squint who lives in his beard.
Steps that I followed for the drawing: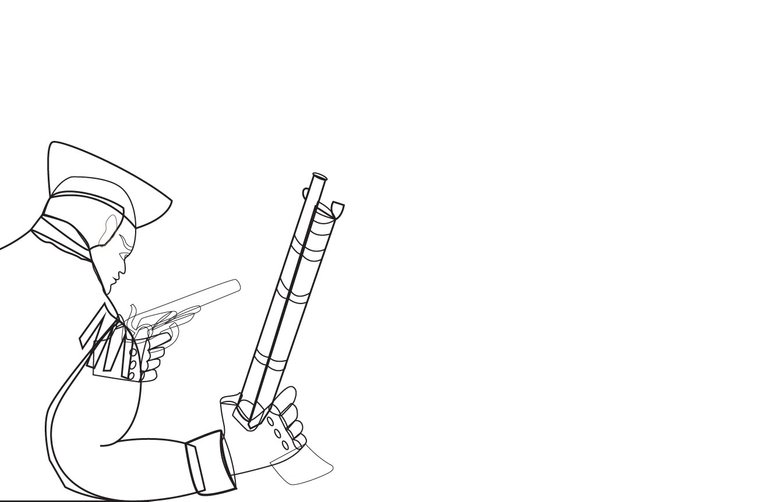 Step 1: I drew the outline of the card at the first step and that's the real first step and the main time and labor goes to this step as this step is like the foundation.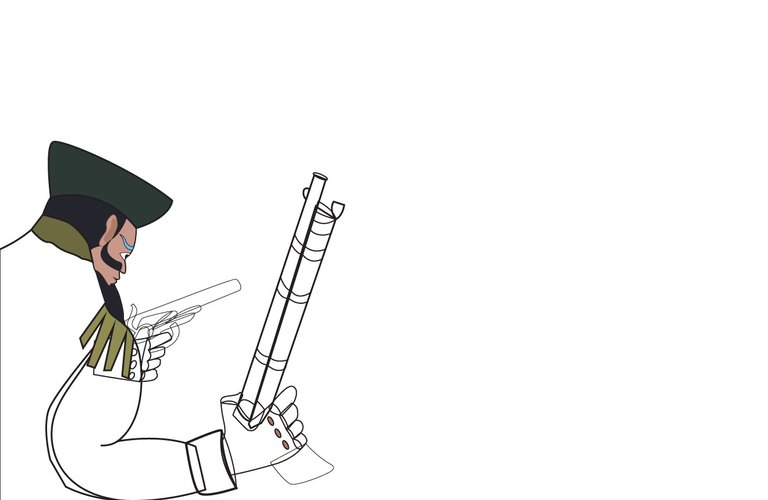 Step 2: This is the second step where I started coloring and I colored only some parts at this step.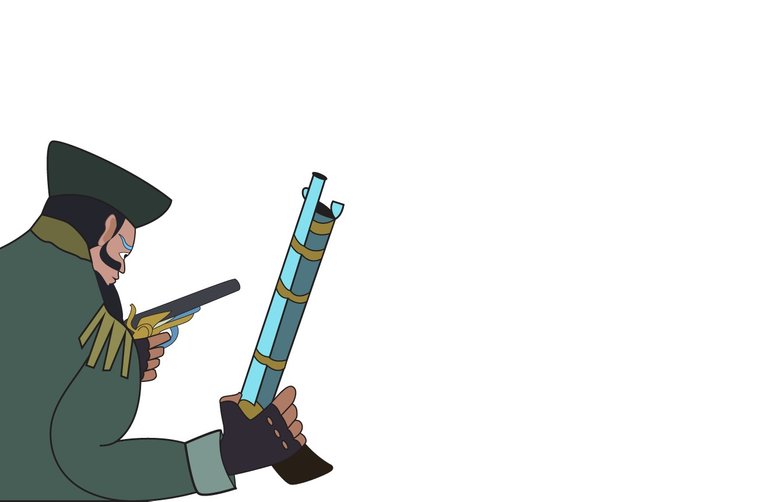 Step 3: This is the step where I finished coloring the character with all the colors that I needed.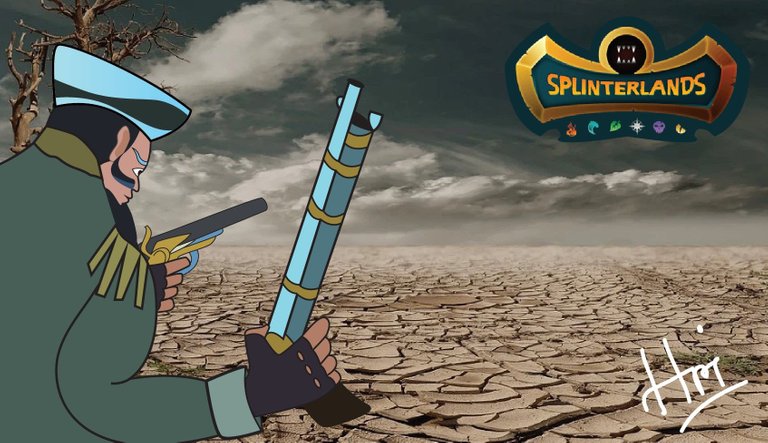 Step 4: This is the step where I added a background picture from an online free picture site and in this step, I added the splinterlands game logo and I also added my signature.
Thanks for reading. If you like my post, please follow, comment and upvote me.