Started playing Splinterlands on September and today I have exactly 2 months and I am very surprised by my achievement.
I was very impressed by game mechanics and how rewarding was for your time and attention, which made me eager to learn more and make my own strategies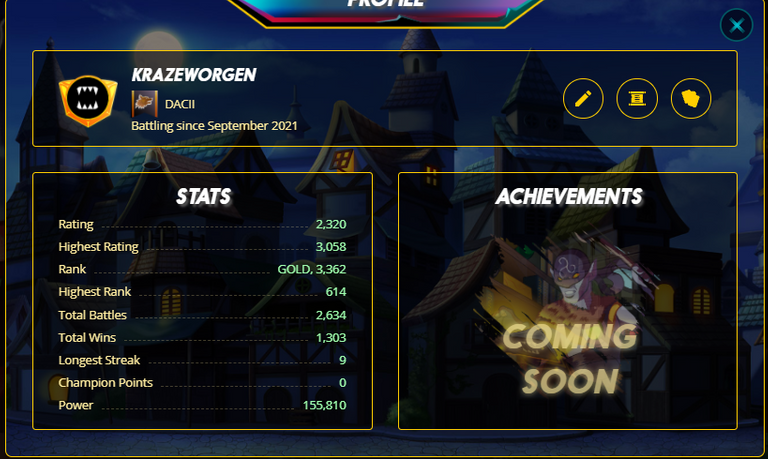 Played most of my games on High silver - Low Gold found there a sweet spot for earnings and after 2600 battles I can say that I finally understand Splinterlands basics and want to learn his secrets.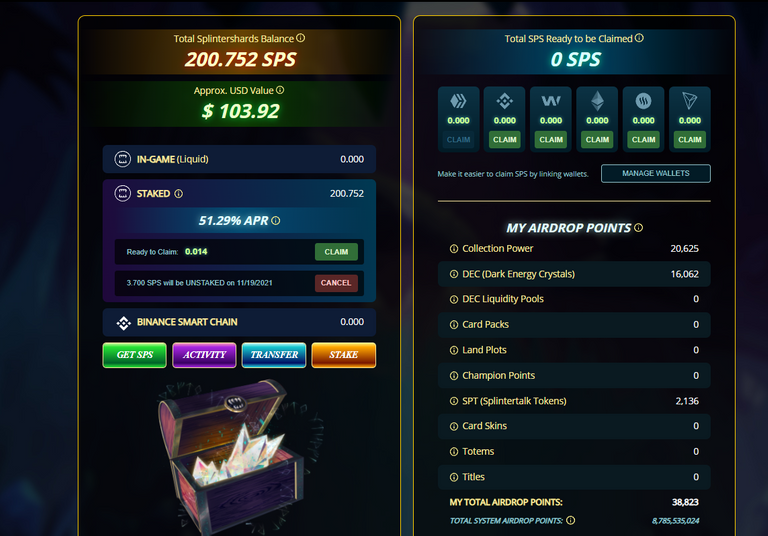 After 2 months reached 200 Staked SPS with almost 39k Airdrop points.
I am so happy that I found blogging here on HIVE and SPT (Splintertalk Tokens) which helped me a lot with SPS accumulation!
I had Started with 500$ in total and made some card flipping, I was lucky
Using Peakmonsters to find easier good deals and Monstermarket to buy them (that 60% refund <3) helped a lot in accumalating assets
Let me show you and good example from my previous card-fliping

Purchase:
Undead Minotaur $33 -2.174 Dec
Undead Minotaur $33.50 -2.204 Dec
Using Monstermarket saved 130 DEC from this deal
Sold:
Undead Minotaur $59.99 3.954 Dec
Undead Minotaur $59.99 3.954 Dec
Profit - 3660 DEC !!! In just 6 Min :O
Another way to earn DEC are League Rankings, tried last season but sadly is a little to hard hard for a new player to reach top 40 xD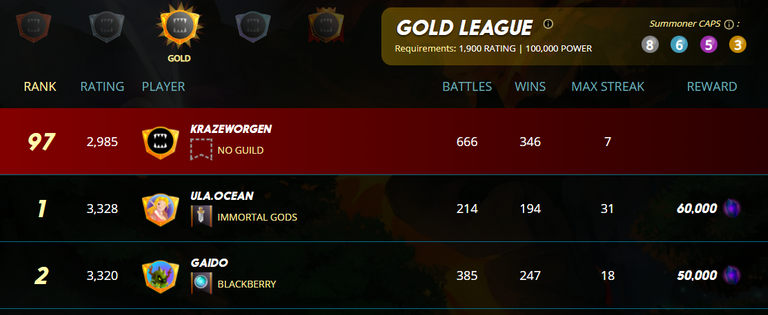 And after 2 months for my time and attention accumulated 20k CP from cards: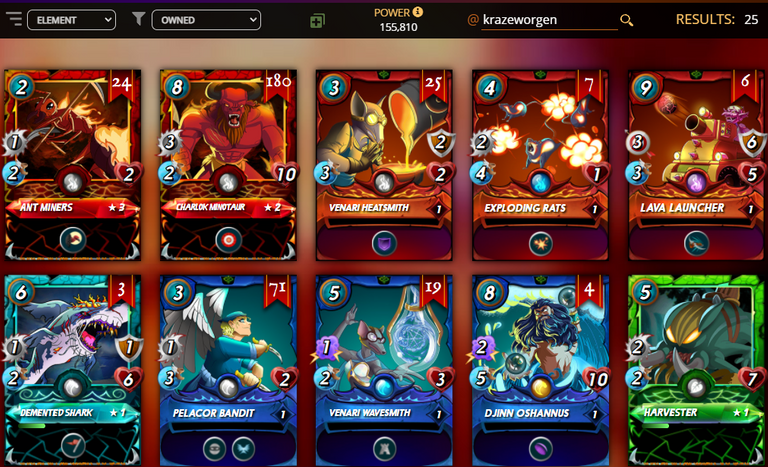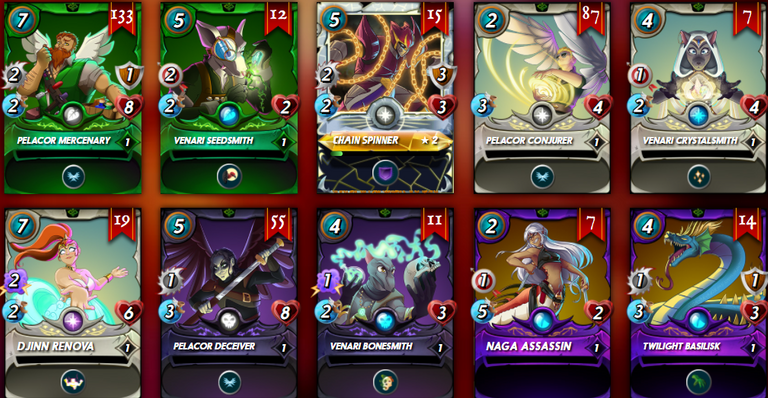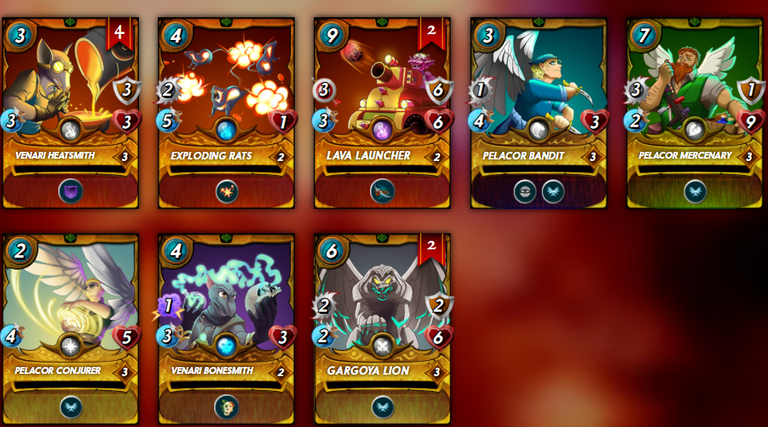 I am so pleased with my achievement and if I was able to do it, U can to: