So after 21 days, I can finally post another interview! The subject is the Official Splinterlands Telegram Channel Admin @Grapthar , one of the kind guys who always help newbies like me and who has to deal with all FUDders, scammers, and salty members of the amazing community that is Splinterlands.
After this short introduction, let's see how he answered my questions.
The subject is: Grapthar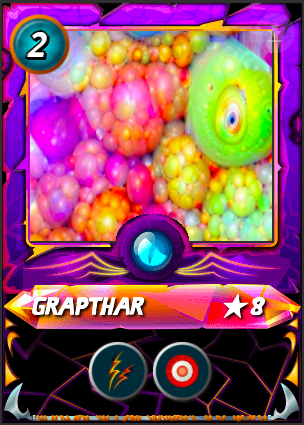 His hypnotic Telegram profile pic
1 ) What is your IGN?
Grapthar
2 ) What are your IGN's origins?
It comes from the movie GalaxyQuest (I actually think in the movie it's Grabthar, but I misspelled it years and years ago, so I kept it as is, haha).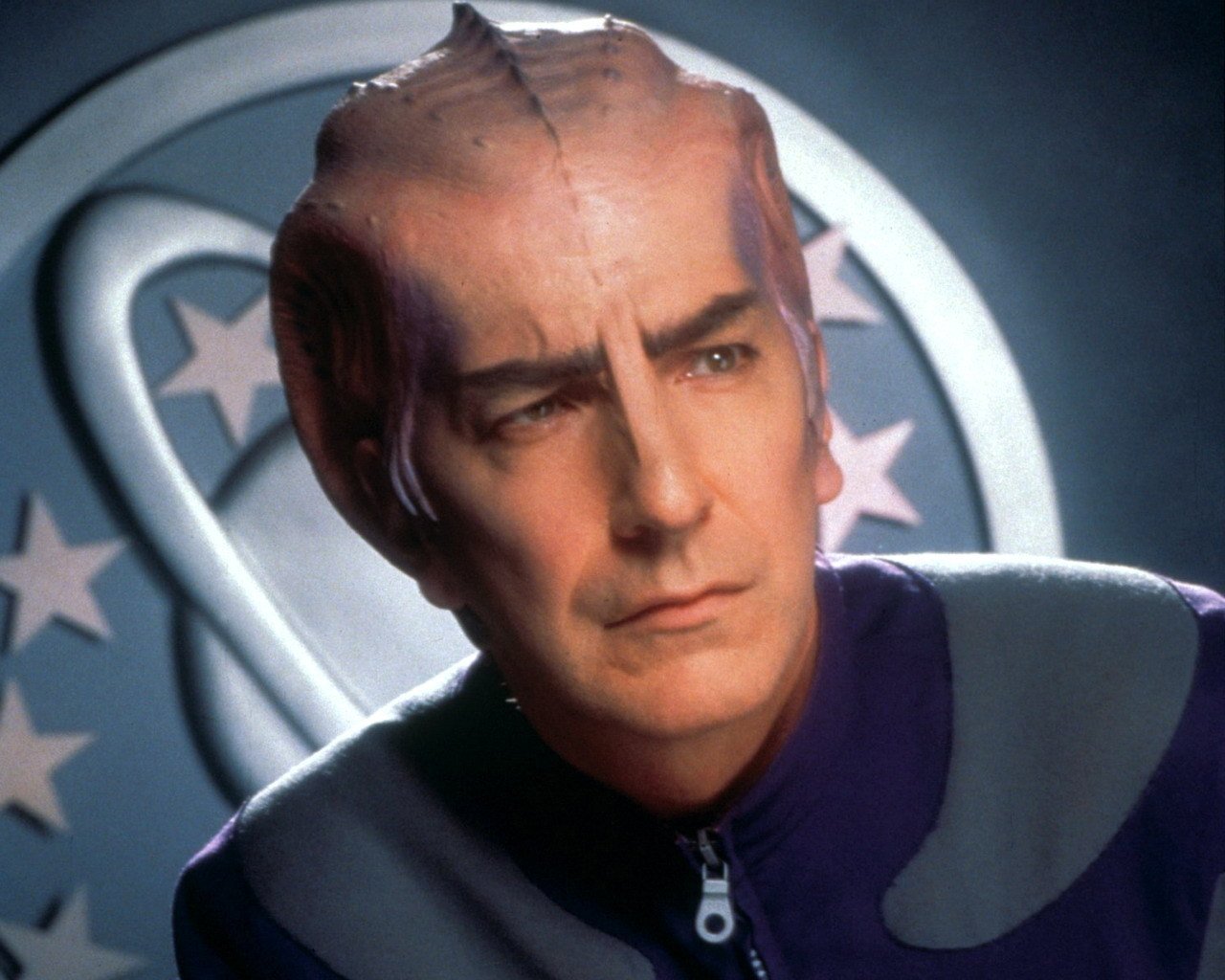 It is Grabthar, mister Potter
3 )How old are you?
I'm 34 years old.
4 ) Where are you from/where do you live?
I'm from the US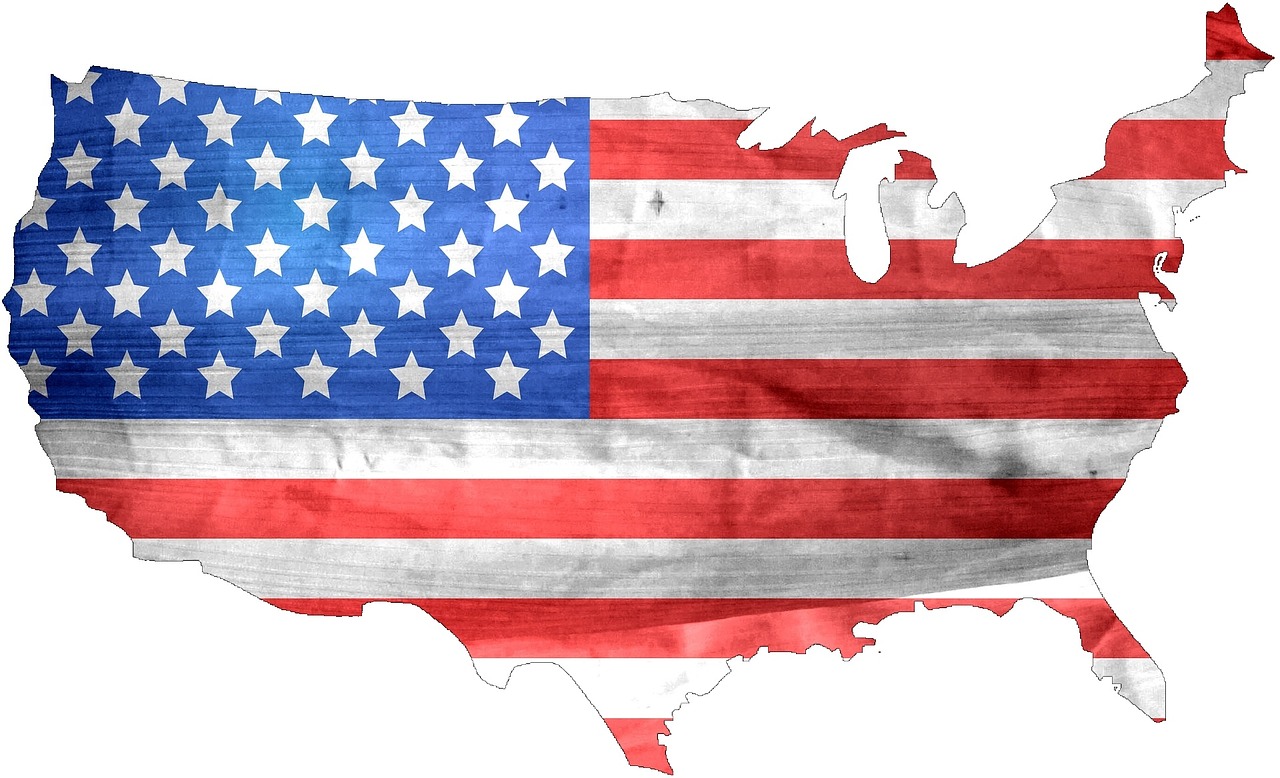 5 ) What's your job?
I'm a Support Lead and head of the Official Splinterlands Telegram Channel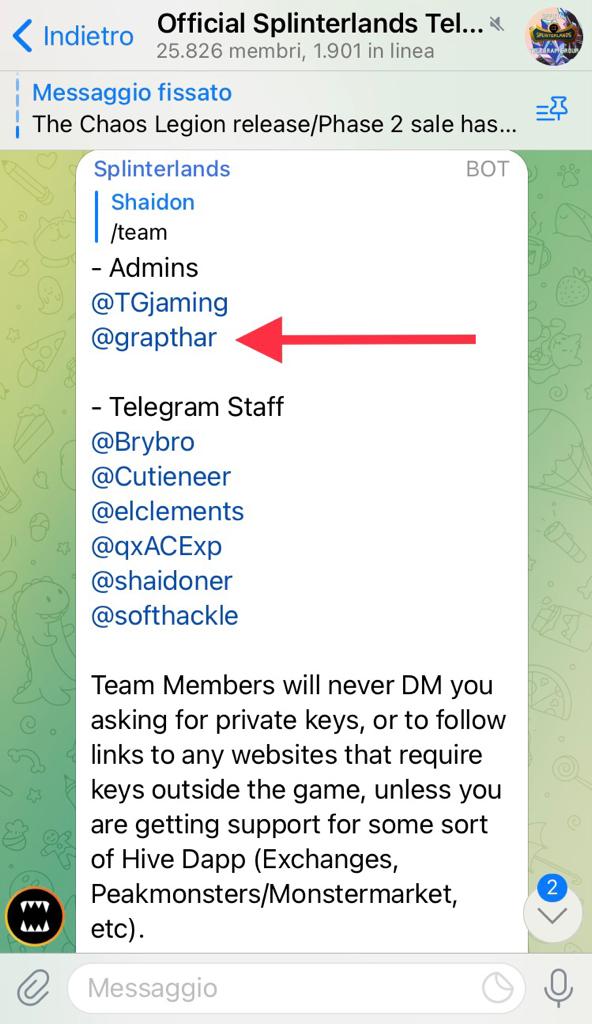 I always check the sources
6 ) How did you find out about Splinterlands?
I was a Steemit user years and years ago and discovered the game when it used to be called Steem Monsters.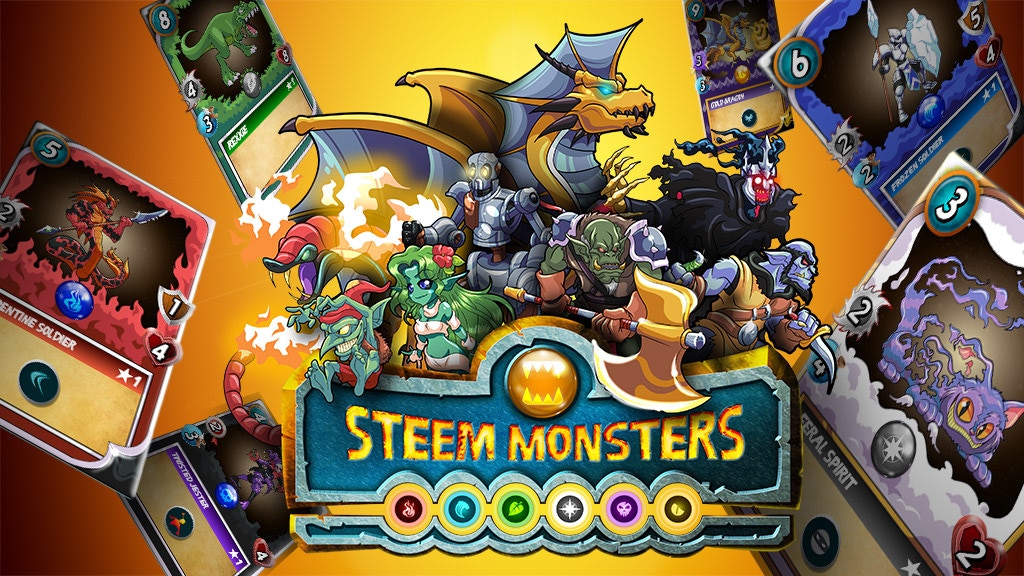 Cool
7 ) Since when do you play Splinterlands?
3 years now!
8 ) What is your favorite element?
Probably Dragon + Water, or Dragon + Fire.
9 ) What is your favorite ability?
That's a hard one... True Strike or Double Strike probably.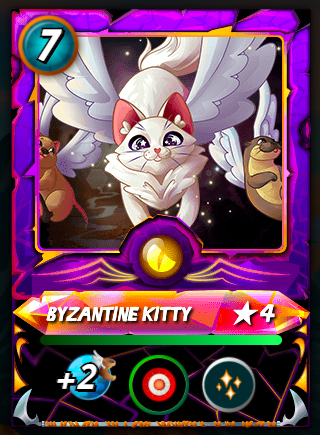 A Dragon summoner who gives the "True Strike" ability, easy
10 ) What are your "old" and "new" favorite cards?
I love the Serpent of the Flame (old card) and Djinn Inferni (new card)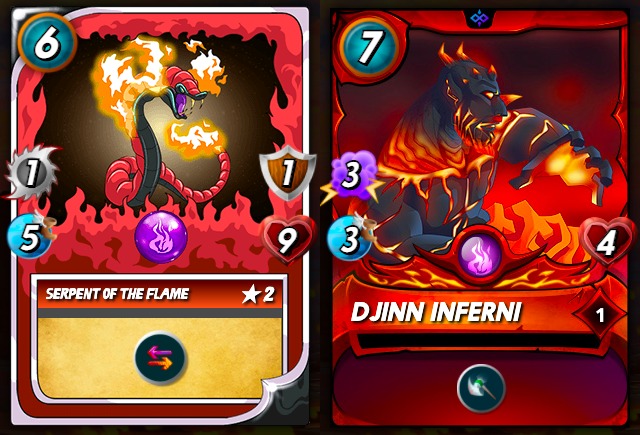 Fiery taste!
11 ) What is your favorite memory of Splinterlands?
All of the awesome battles I've had playing with friends over the years!
Now let's talk about your Admin job:
12 ) When did you join the Telegram staff?
Almost 2 and a half years ago now.
13 ) Is there a particular procedure to become an admin on Splinterland's telegram?
We generally like to find people who are active in the community already (ideally on Telegram specifically), and well versed in the game so they can assist other players.
-14 ) What is the weirdest scam you found out about while working as an admin?
Oh boy, there are so many, unfortunately... I still think it's weird to get messages from people pretending to be me... it's strange talking to yourself.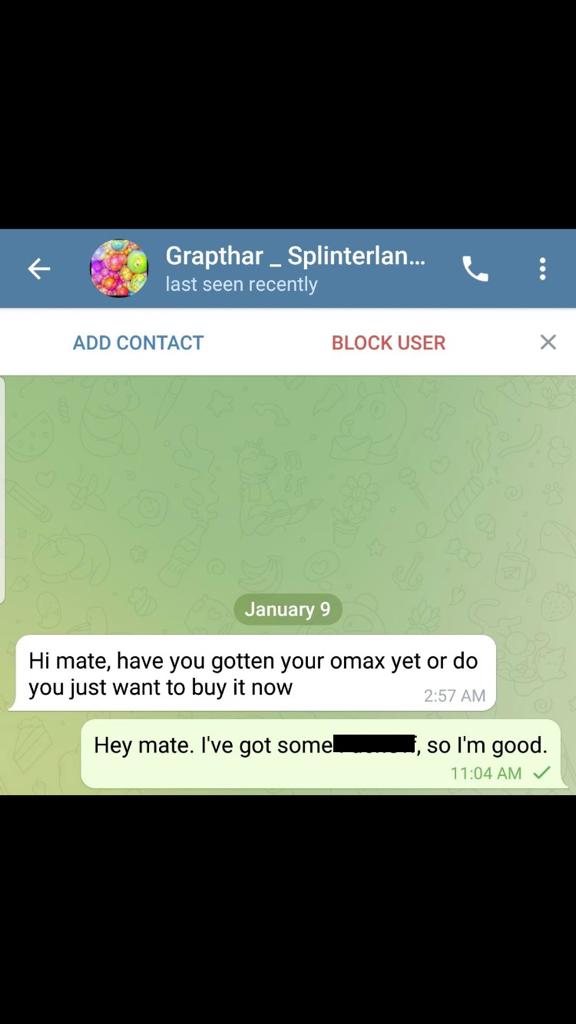 An example from the Telegram group, remember: Team Members will never DM you first
15 ) What is the weirdest/dumbest question you received in DM?
I wouldn't really call any questions dumb, it's always better to ask something if you don't know, and we are always happy to help people learn more. Although when scammers ask for free money, that's weird and dumb, hehe.
16 ) And now the most important question, how can you resist and never use the F word with some users who are really really annoying and, sometimes also extremely rude? You, admins, are the kindest people I ever met on the internet!
Haha, well, we just do our best to always remain professional and courteous, even if we aren't being treated that way. It definitely isn't always easy, but I've found that when I avoid internet arguments, I'm a lot happier and easygoing in real life, so it's worth it, lol.
I agree
17 ) As a staff member and as a player, what do you think will be the future of Splinterlands?
Well, we have an awesome, dedicated community, and a great team filled with really talented people, so I think the future is bright! When land comes out, I think the game is really going to expand to all new places that we can barely imagine now.
18 ) Do you have some super small spoilers about future projects on Splinterlands? Maybe just a hint?
I don't actually know anything like that, but you should always check out the Townhalls (AMAs) on Fridays on the Discord, there are all kinds of cool little sneak peeks there each week!
I tried
19 ) If you want you can mention special thanks to people here.
I'd like to thank all of our Telegram admins that help make my job a lot easier: Elclements, Brybro, Travelgirl, Shaidon, PaulTRX, and Charles!
So, the interview is over, I would like to thank Grapthar for his kindness and for his time, I am in the Telegram group and I can see how busy all admins are in this presale/airdrop/sale period.
I will probably sound like an ass-kisser but the Telegram Channel admins are really kind, patient, and helpful, especially with newbies like me, they really helped me a lot, so I invite all the newbies who will read this long article to search for the channel, it could really help them ( ops, more people with their questions, sorry guys).
Link to the channel: https://t.me/splinterlandsHQ
I hope you enjoyed reading this interview as I liked to prepare and publish it.
Best regards,
Mr.Magalli
To create your own Splinterland's card: https://splinterlands-card-maker.web.app/ by @scrubles, amazing feature.
P.S. my referral link: https://splinterlands.com?ref=magalli
P.P.S. A special thanks to @monstercrusher for whitelisting me.
I don't own any rights on the featured images, all rights go to the respective owners.
Images sources:
https://pixabay.com/it/illustrations/bandiera-americana-americano-1020853/
https://www.kickstarter.com/projects/526764488/steem-monsters-a-digital-role-playing-trading-card/posts/2281977?lang=it
Some tag:
@jim-crypto #Splinterlands #oneup #leofinance #splintertalk #peakd #p2e #play2earn #playtoearn #sps #spt #gaming #crypto #splintertalk #THGaming