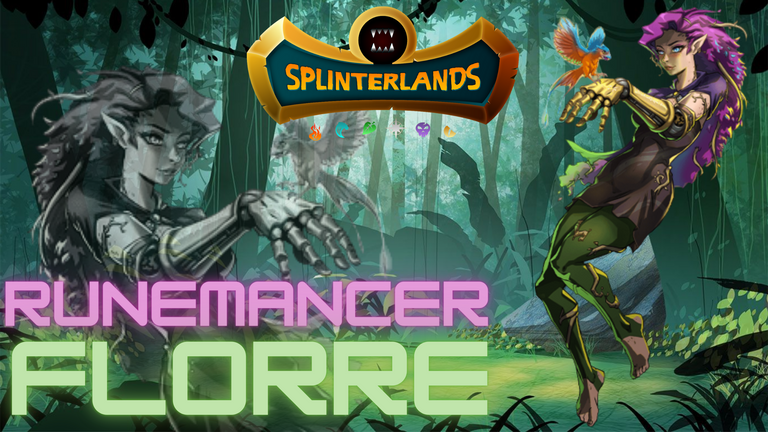 Greeting to all my Splinter friends!
I hope all of you are having a nice day with your loved ones and also spending time while playing various types of matches - Ranked, Tournament or Brawl and enjoying the chilling competition. For High Tier players, especially the ones competing in Diamond and Champ league, the next 4 days will be hard, painful and time consuming because that's the time left for this current season to end. It has been quite a time since the new Rift edition cards made their entry in the ranked matches and since then, a lot has changed, especially in high mana limit matches where many of these Rift cards are ruling currently.
---

---
Last day I reached the Diamond I tier finally after hours of trying and as you can see from above, It's still halfway left to reach the next and my goal milestone, CHAMP III which needs about 137 more trophies. But today thou, I didn't run after getting up and instead, tried to increase my energy towards both my Season and Daily focus chests. As I got one of my favourite Splinter EARTH as the Daily Focus rule, I decided to give a boost to my SEASON chests and after I stopped playing today, the chest count increased to 34 and almost near 35. But, I think it will be much hard to gain another 10 season chests before the tome ends. To power up my fighting power, I also rented in some important cards today and one of them was the Rift card, RUNEMANCER FLOREE which I am about to showcase in today's post.
---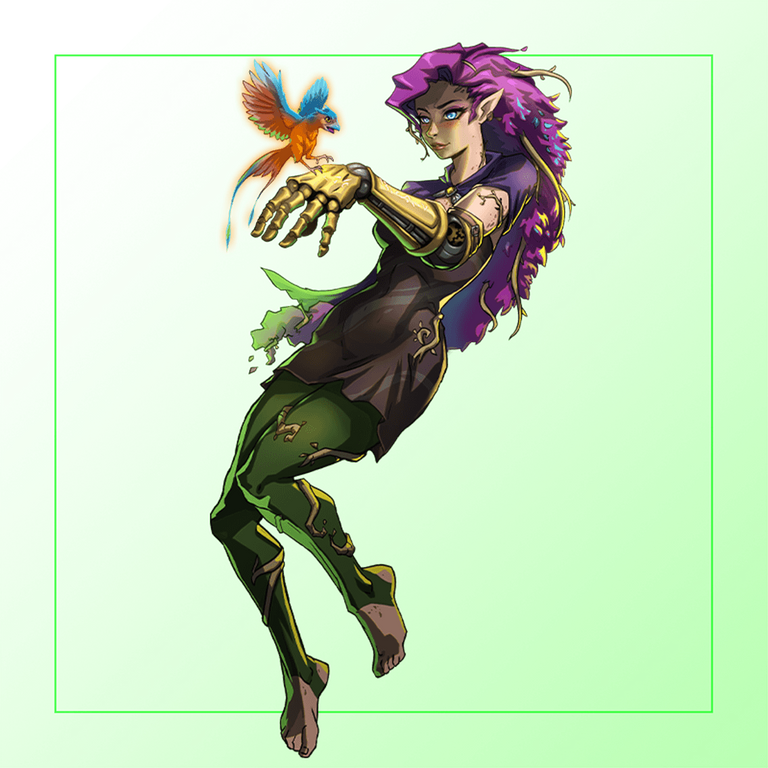 ---
RUNEMANCER FLORRE
Runemancer is a legendary type card from the newly released Riftwatchers edition. This card belongs to the Earth Splinter and it costs a huge amount of 13 mana to be played in battles. Unlike most of the other monster, RUNIMANCER hold double attacks Range + Magic along with a decent speed and a big amount of health which makes it a very strong choice in high mana limit battles. Let us now take a deeper dive into it's stats and abilities tier wise to find out more at below.
---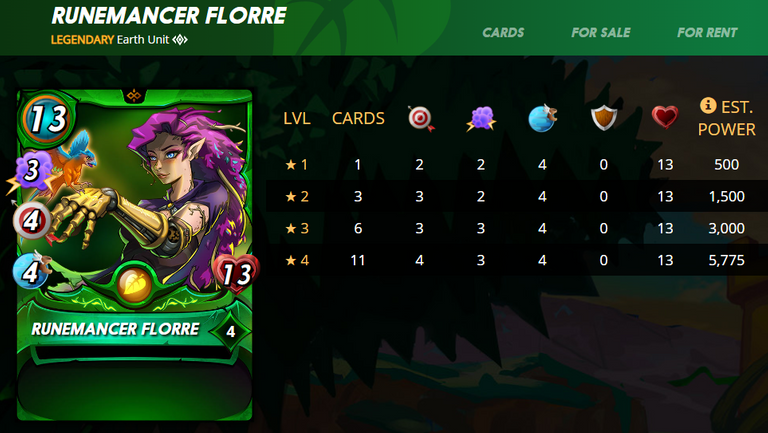 ---
Bronze
At level 1, this card gets 2 range attack + 2 magic attack at 4 speed with along with 13 health in it's initial. Thou that's a huge overall attack power for a monster alone, it does not possesses any abilities.
Silver
In the silver tier, this card increases it's range attack power from 2 to 3 and 2 magic attack while having all the rest stats similar to it's previous level. Having 3+2 attack along with a big health makes this monster a great option to choose in high mana limit matches.
Gold
At it gets upgraded to level 3, this monster now increases it's magic attack power and thus possesses 3 range and 3 magic attack along with 4 speed and 13 health. That's an insane 6 attack power which alone can kill down some decent monsters in one turn.
Diamond / Champ
As you upgrade this card to max level, this card holds further increased 4 ranged + 3 magic attack at 4 speed with 13 health. But, since the beginning and now at max level, this monsters doesn't get even 1 ability in it's upgrade cycle. But 3+4 = 7 attack power from a single monster can be very devastating in big matches and hence I think it justifies it's mana cost.
Important points about RUNEMANCER FLORRE
Because of it's huge mana cost, it can be used inly in high mana limit matches or in some cases in medium mana limit matches. But with the close range match ruleset, you can also try using this monster alone, maybe with Llama summoner in battlefield.
This monster does not hold any abilities but instead possesses very good attack power than others. So using this monster in Back To Basics ruleset matches may provide better results, if used carefully.
Because of it's high health count, it also can be used to defence against sneak attacks by using it in the back position.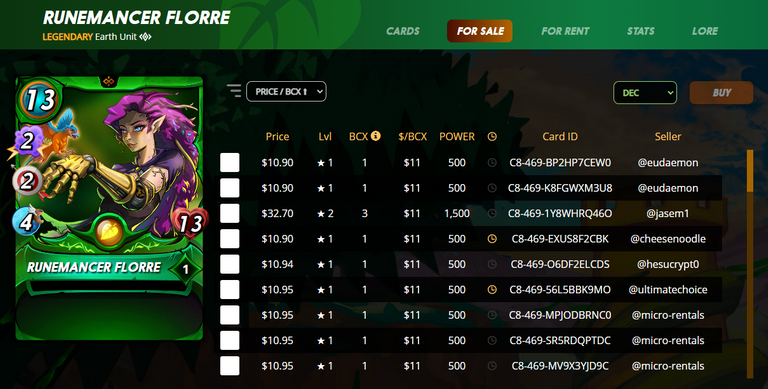 Market Stat
This new legendary Rift card is currently being traded in the market for a high price starting from 10.90$ per unit and will cost you about 17,319 DEC onwards and for a max level, you have to pay around 120.20$ as per the current rate.
---
---
Battle Stat
---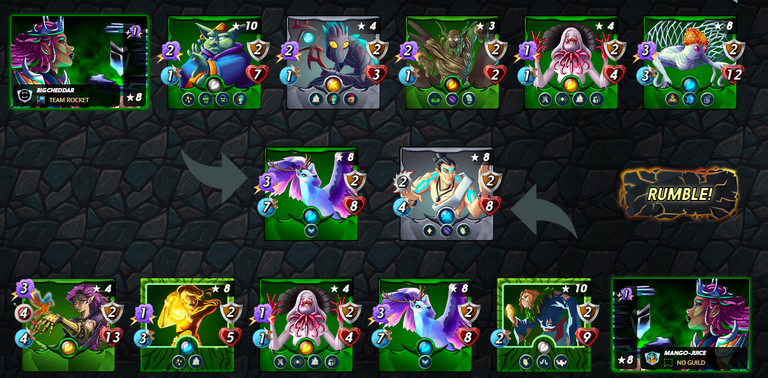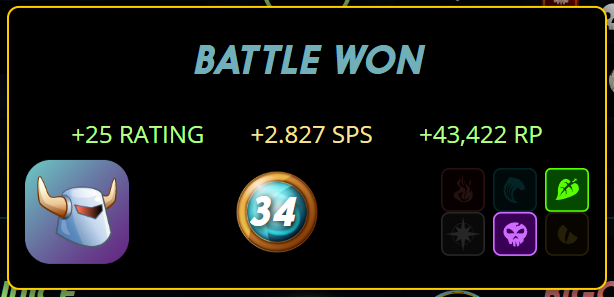 ---
mana Cap: 34
Splinters allowed: Earth and Death.
Ruleset:
Protected - All the monsters in this match gets +2 armour on them.
---
---
Battle Lineup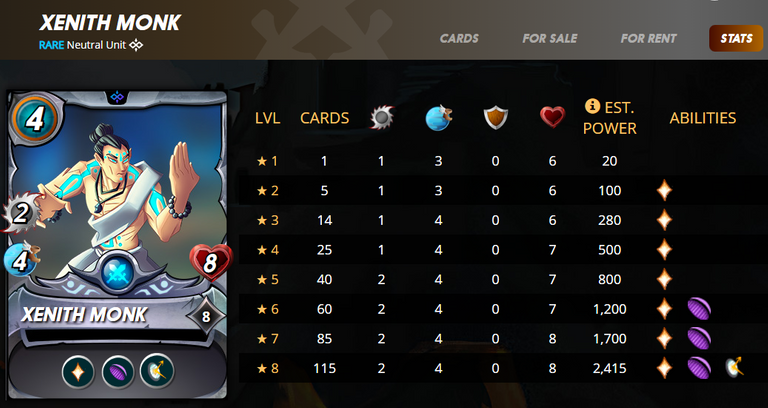 ---
XENITH MONK
I placed the anti magic monster Xenith Monk at the first place my lineup. I used a level 8 card here and it has 2 melee attack at 4 speed with 8 health along with 3 abilities in it's max level - Heal, Void and Magic Reflect.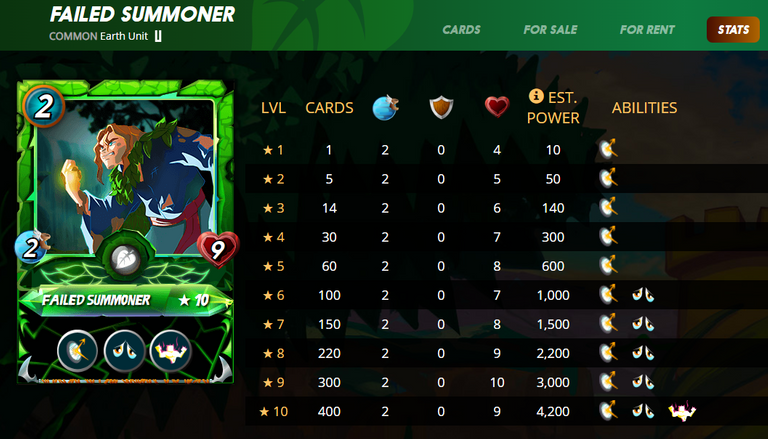 ---
FAILED SUMMONER
I placed another defensive monster Failed Summoner at the next position of lineup. I used it mainly because of it's anti melee + magic abilities and I used a level 10 in here which has 2 speed and 9 health along with 3 abilities - Magic Reflect, Demoralize and Strengthen.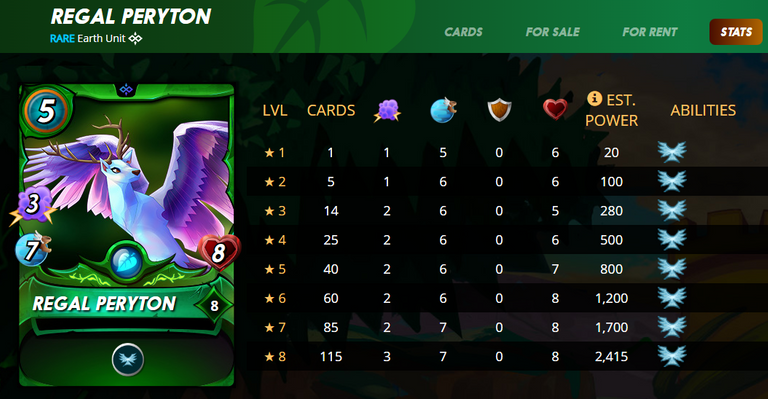 ---
REGAL PERYTON
At the third position of my lineup, I used the high speed flying monster Regal Peryton. I used a level 8 in here and it has 3 magic attack at 7 speed with 8 health along with the Flying ability so it will have more chance pf evading range and melee attacks from non flyer monsters.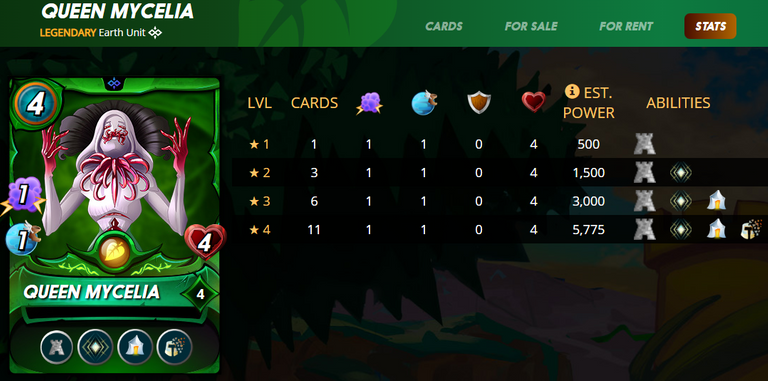 ---
QUEEN MYCELIA
I used the legendary earth monster Queen MYCELIA at the fourth place of my lineup mainly because of it's defensive and healing abilities. I am using a level 4 in here and it has 1 magic attack at 1 speed with 4 health along with 4 abilities - Protect, Amplify, Triage and Rust.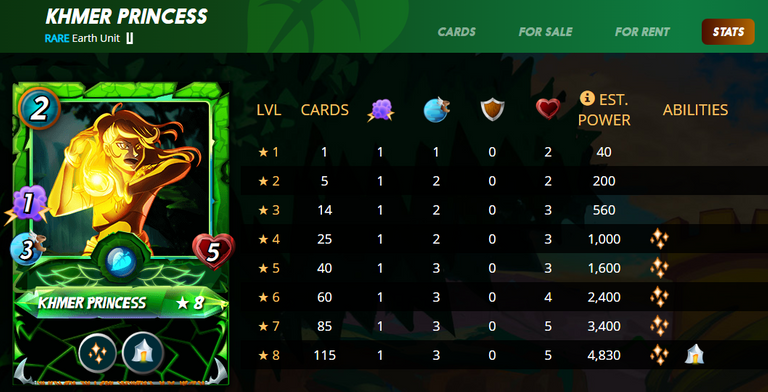 ---
KHMER PRINCESS
At the fifth position of my lineup, I used another triage healer The Khmer Princess mainly because of it's dual healing abilities. I am using a level 8 in here and it has 1 magic attack at 3 speed with 5 health also and hold 2 abilities - Tank Heal and Triage.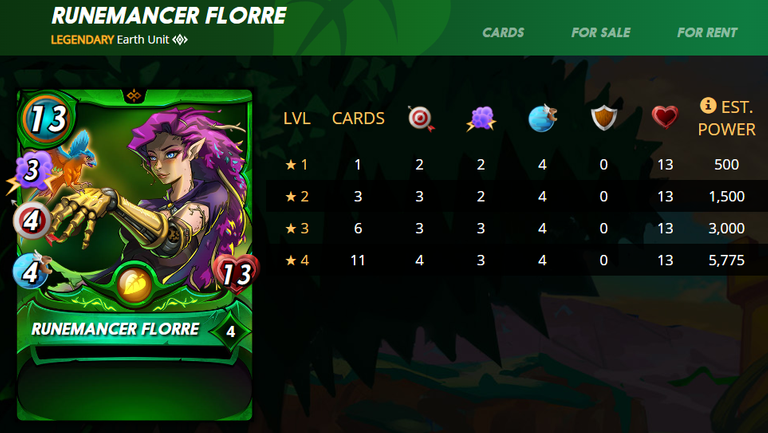 ---
RUNEMANCER FLORRE
At the rear most position of my lineup, I used our main hero of this battle, the Mighty Runemancer Florre and mainly because of it's high attack power of 3 magic + 4 range attack at 4 speed and with 13 health.
---
---
Battle Continuous..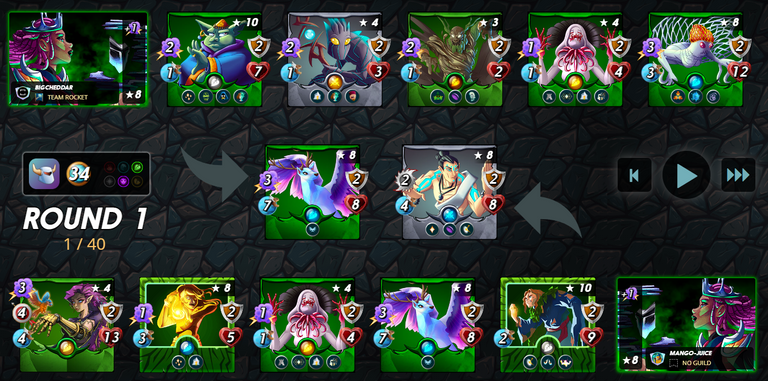 ---
Round 1
As the both battle lineups got revealed, I found out that my opponent has also chosen the magic friendly Obsidian summoner just like me. As the first round started, first the enemy Regal attacked my Mink and received back some magic reflect damage, followed by my regal which damaged the enemy Slipspawn. Next, my Florre also attack the slipspawn and brought down it's health to 8. As the mat h continues, I killed 2 of my enemy monsters Spirit Hoarder and Djinn Biljka just by the Magic Reflect ability of Monk and further amplified by Queen.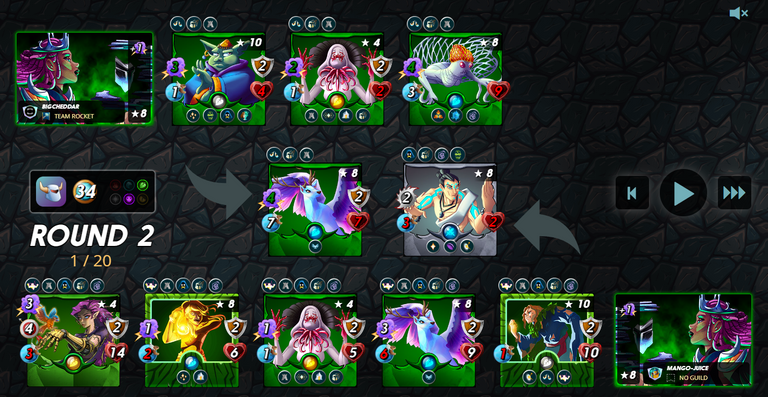 ---
Round 2
At the beginning of Round 2, my Monk was left with just 2 health and soon got died by the first attack from enemy Regal. But then, my Regal and Florre attacked back to back and finished the Slipspawn together. Next, my Queen and Princess both attacked and damaged the enemy Regal's health down to 2, followed by the enemy Queen which attacked my Failed Summoner but sadly died by it's Magic reflect. The enemy Goblin then healed back the enemy Regal's health back to 4 and then attacked my Failed Summoner and received some reverse damage as well and the second round ended here.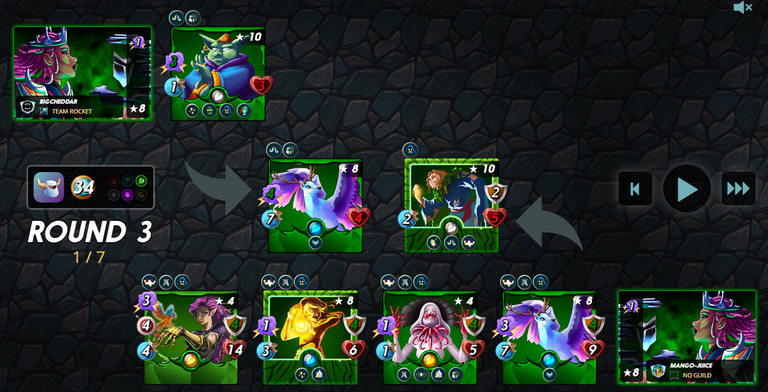 ---
Round 3
At the beginning of the third round, there were only 2 enemy monsters left while I still had majority of my lineup actively attacking. As the round continues, as usual the enemy regal attacked the Failed and in return damaged down its health to 1, followed by my Regal's attack which finally killed it down. And finally, my Florre attacked and just with it's magic attack, it killed down the last monster standing on opponent's side, the Goblin Psychic and thus, I won another victory and reached a little towards my goal point!
---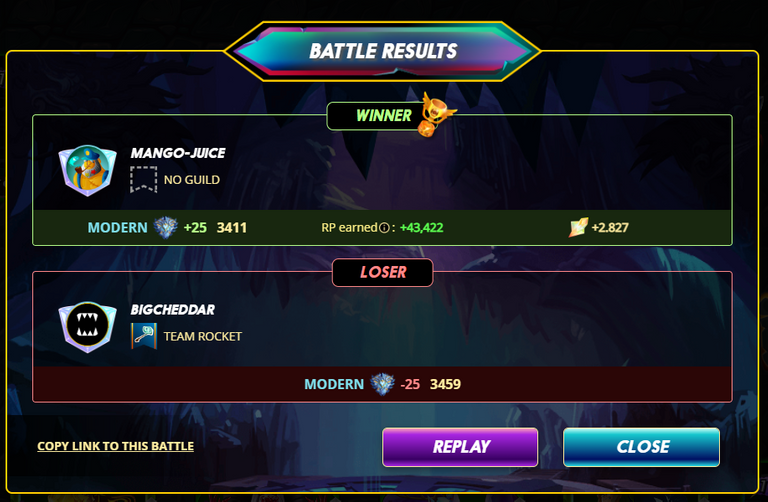 I hope you liked the battle that I showcased above and learned the basics about this awesome new Rift legendary monster. Have you also bought or rented this card out or have faced battling against you? Let me know all of that in the comments below and I will be seeing you all in my next post.
---
---
Wish you all good luck on all of your future Splinterlands matches.
Thanks for visiting my post. Please come again!
Stay well and keep playing Splinterlands.
Want to start playing splinterlands? Click here
---
---
Posted using Splintertalk