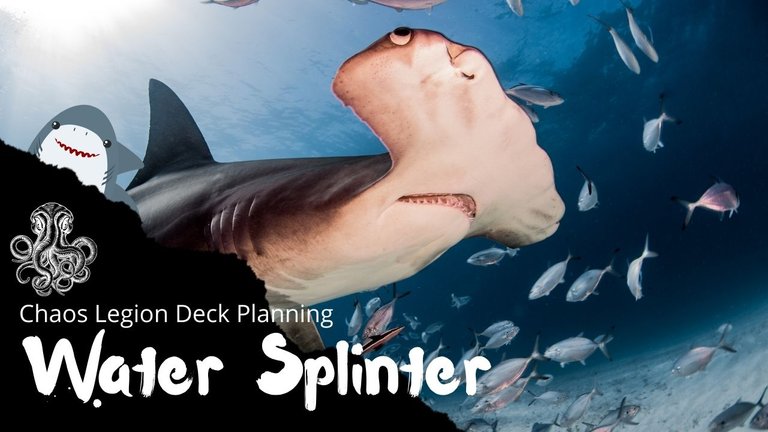 After last night's AMA, I can't wait to get a hold of some of the new cards that are coming once Chaos Legion is released. The legendaries and Death cards are all amazing looking and I can't wait to see their skills!
While getting new cards is exciting, we also have to accept that every splinter is losing some key cards in Modern Format Matches. Today, we'll cover what cards will no longer be playable for the Water Splinter in Modern League matches.
Any opinion I make about the cards is based on my experience in silver and bronze. Some of these cards might be amazing in gold or higher, but I don't have experience at those levels. Consider this a guide for silver and bronze players.
This is part 2 in the series. You can check out the rest of the series here...
Chaos Legion Deck Planning - Death Splinter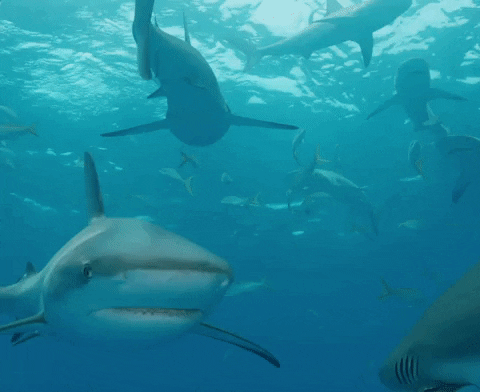 What are we losing once Chaos Legion is live?
OK, we're not actually losing anything. All cards will still be viable in one of two different leagues, Modern and Wild. Being a relatively new player, I don't have any alpha, beta, or older cards so I've decided to stick it out in the Modern League.
You can only use cards from the Untamed Edition, Azmare Dice, and Chaos Legion Editions in the Modern League. So no Alpha or Beta cards will be allowed. This also means the "starter" cards will be changing as well.
Now that we understand what editions are playable, how does this affect the Water Splinter?
Water Splinter Common Card Losses

Water will be losing Sabre Shark, Pirate Captain, Spineback Turtle, and Crustacean King once Modern Format goes live. Since the Water teams are magic intensive, this isn't too much of a loss. Yes, Spinback Turtle is used as a tank in low mana matches, and Crustacean King's heal is effective, I don't see the loss of these cards hurting Water Splinter that much. Sabre Shark has basically been replaced already by Pelacor Conjurer as well.
Water Splinter Rare Card Losses

Here is where Water is taking the hardest hit. Water will be losing Frozen Soldier, Electric Eels, Water Elemental, Medusa, and Alric Stormbringer.
The summoner Alric has been a part of an all-magic meta team for months now. Recently he's been easy to counter with Bortus and the new water legendary Djinn Oshannus, but the loss of the all magic team will hurt new players and bots. Medusa is also a pretty big loss for water. Water Elemental is a great rear tank that water is losing as well. Losing these cards is definitely going to change up the Water meta teams.
Water Splinter Epic Card Losses

Naga Warrior, Mermaid Healer, Xia Seachan, and Mischievous Mermaid are the epic cards no longer in play for Modern Format. I've honestly never rented or played any of these cards since starting Splinterlands. I guess Mermaid would have been good for magic teams but other than that, water isn't hurt by these cards leaving the deck.
Water Splinter Legendary Card Losses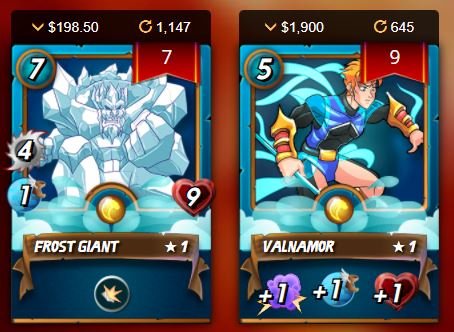 Finally, we have the legendaries, Frost Giant and Valnamor. I never see Frost Giant in play in Bronze or Silver. You can rent Torhilo or Djinn Oshanuss instead and have more versatile tanks. Valnamor was overkill in low leagues since Alric and Bortus are more than adequate to dominate bronze and silver leagues. Overall, losing these two cards isn't that big of a deal for low-level play.
What do we know so far about Chaos Legion Cards for Water?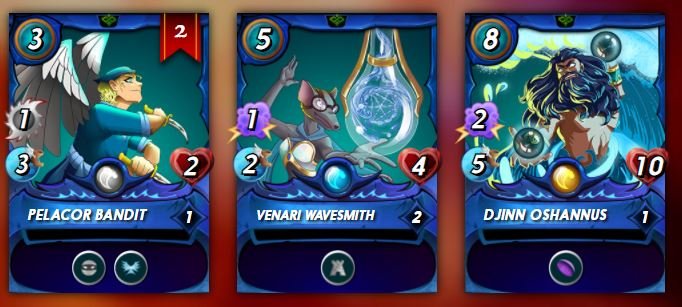 So water is already in an amazing place with the new reward cards. The common card Pelacor Bandit basically replaces Sabre Shark. Venari Wavesmith is by far the best new rare reward card and is a must-own for any player. Djinn Oshannus is the one-man meta team killer and is a must-own if you are sick and tired of fighting bot teams made up of all magic.
How does Water Splinter look right now?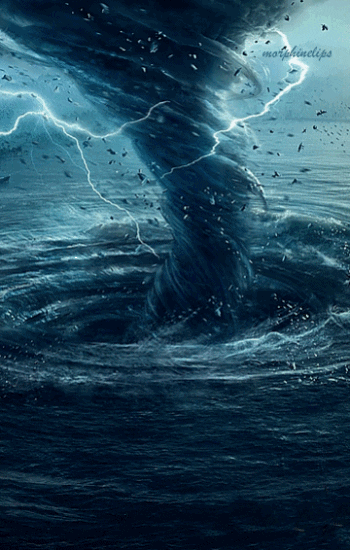 Water has some of the best reward cards by far. The rare and legendary reward cards are leagues better than the other splinters.
Water is losing one of the most popular summoners in Alric. Maybe this is a move to directly combat the bot teams that are based around him? Other than that, the other cards that Water is losing are easy and affordable to replace.
If you are planning to use Water in Chaos Legion, you should be happy with the current state of the splinter.
Thanks for sticking around and reading!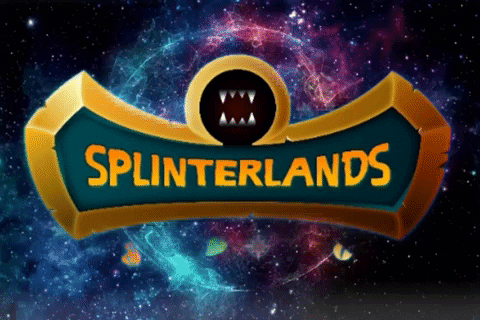 If you made it this far I just wanted to say thanks for taking the time out of your day to read my post. I hope it was informative and helps you make better teams in Splinterlands!
Do you have any strategies you'd like to share? What Decks are you planning on using once Chaos Legion is live?
A little about me...
Currently based in Siem Reap, Cambodia, I'm a solo-traveling digital nomad. Due to the pandemic, I've been living in Siem Reap for almost 2 years now. While I'm hoping to get back on the road soon, I'm not in a rush.
I'd love to connect with other travelers, digital nomads, gamers, or residents of Cambodia. Don't hesitate to say hi or send me an upvote!