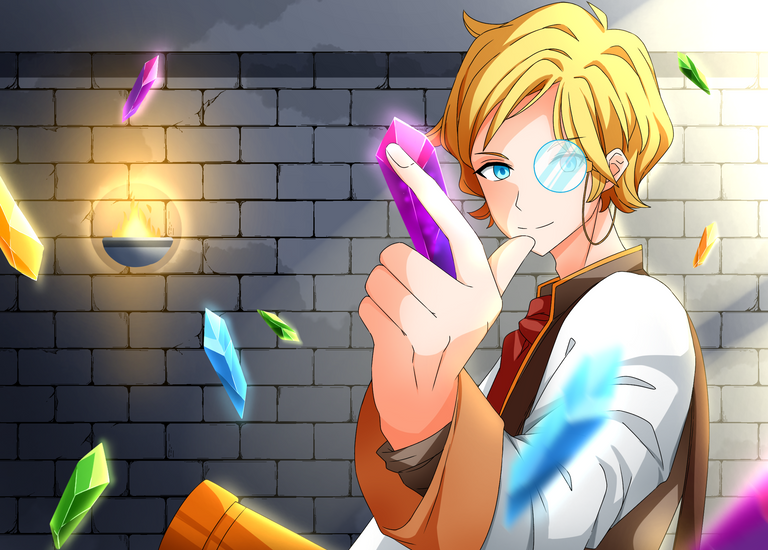 Lensmaster -This is a fan art submission to Splinterlands Art Contest.

Hey ho guys, how was your day ? I hope you have a great day & great condition cuz I got flu a few of day uhuk uhuk 😖. In this opportunity, I'd like to present to you art again. He is a legendary life card with 1 mana cost. Yeah, he is Lensmaster. The concept is he try to identify dark energy Crystal 😁. I think this the best what I can do, I hope you like it guys 😊.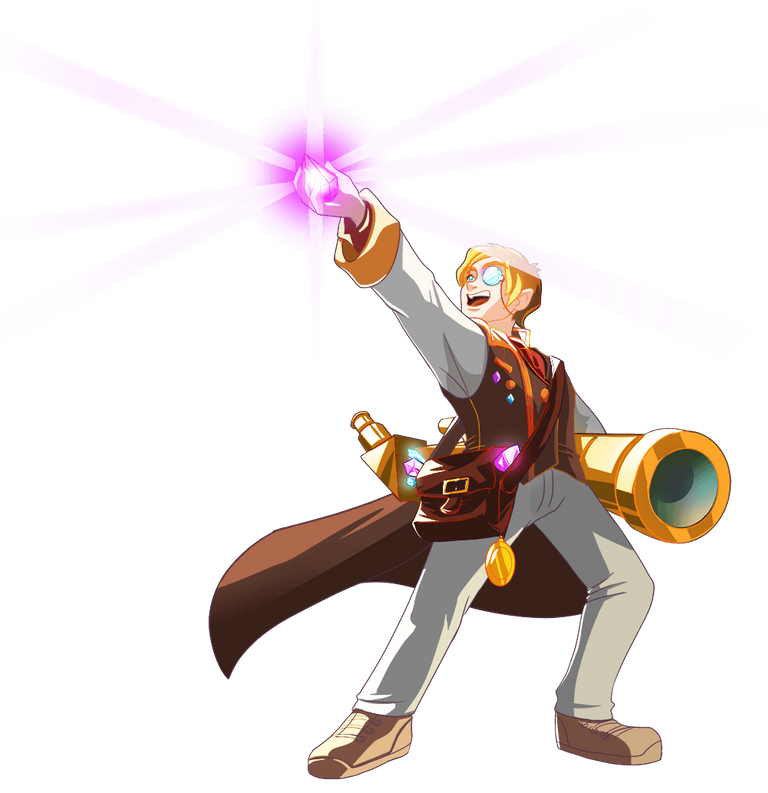 Lensmaster Short Story
Luxono, The Khymian Lensmaster carries a special understanding of light. In fact he is the protector of ancient secrets whose significance even he underestimates. He can bend and manipulate rays of light to nearly any purpose. Luxono's weapons include mirrors, lenses, prisms, jewels and gems, all of which he carries in a large satchel at his hip. In battle, the Lensmaster hangs quietly back, making his powers useful by phasing through enemy shields and creating blinding illusions to confuse his opponents. The Lensmaster longs for a son of his own to whom he can pass his valuable knowledge, but he must first find a Khymian mate.



Process :
The process is always simple just "sat set sat set" and done 😎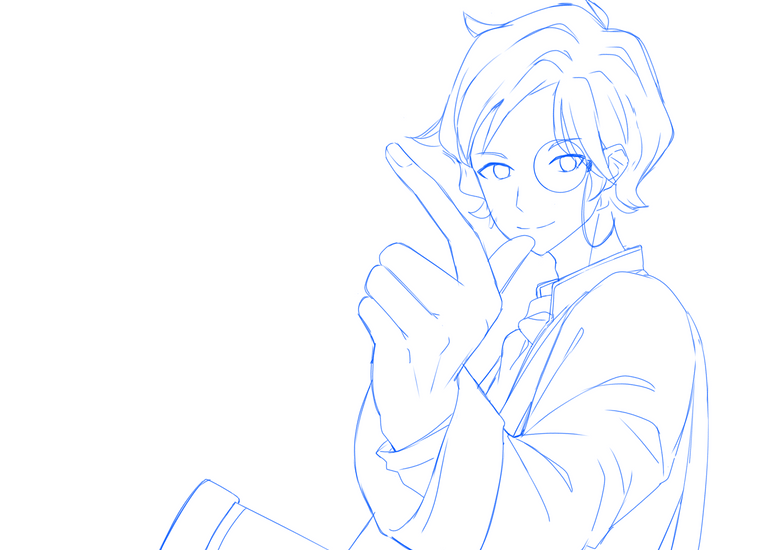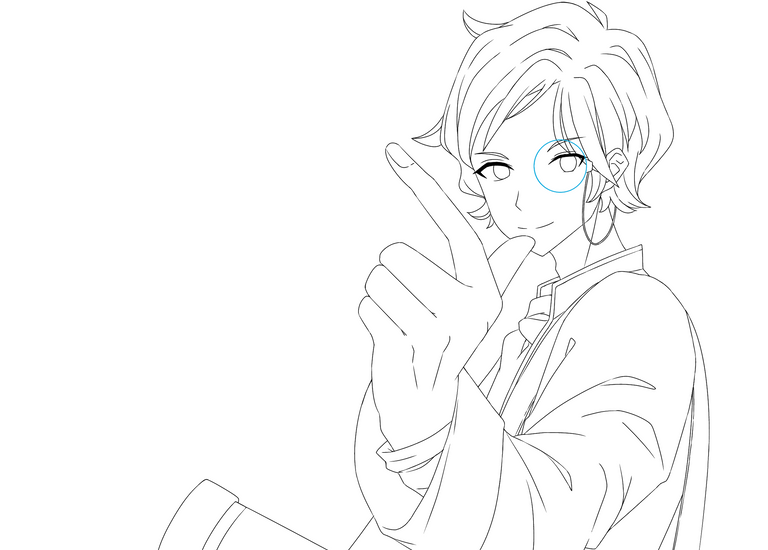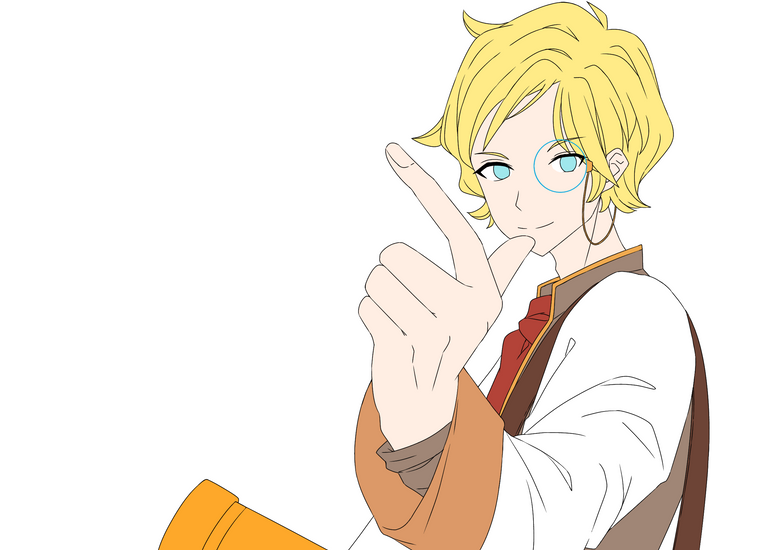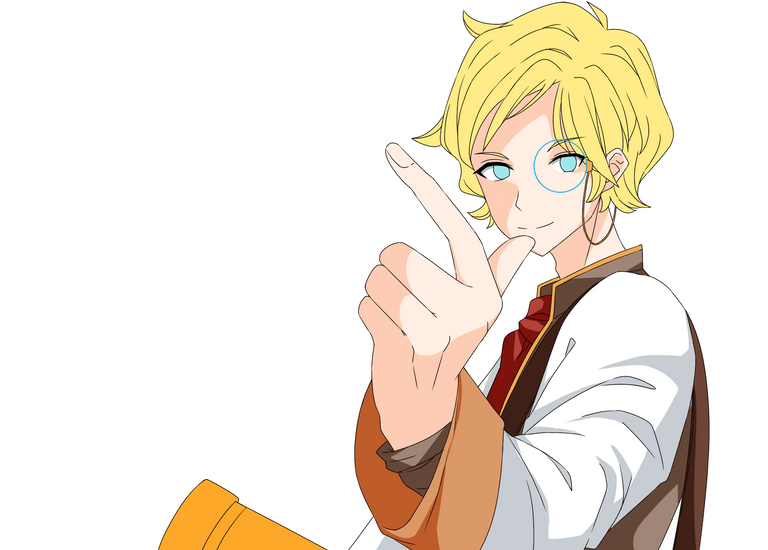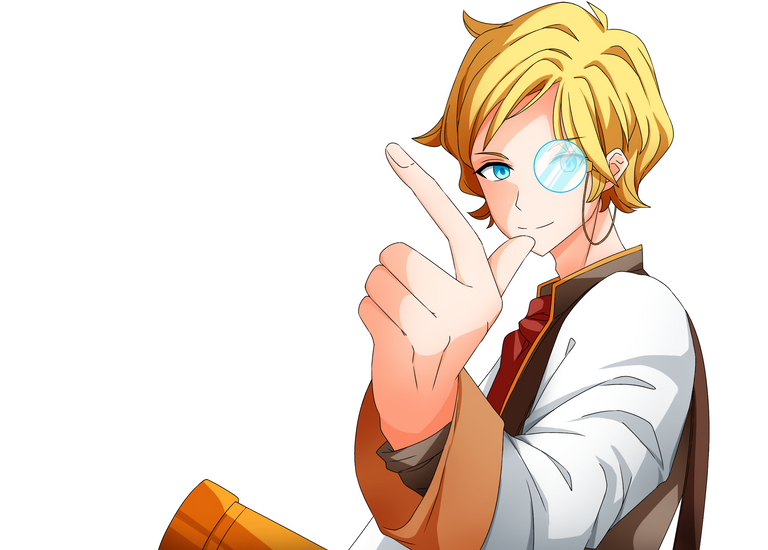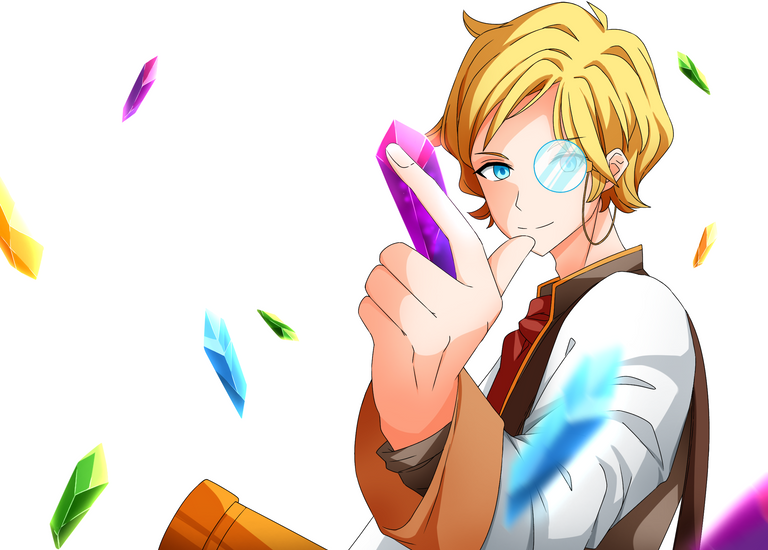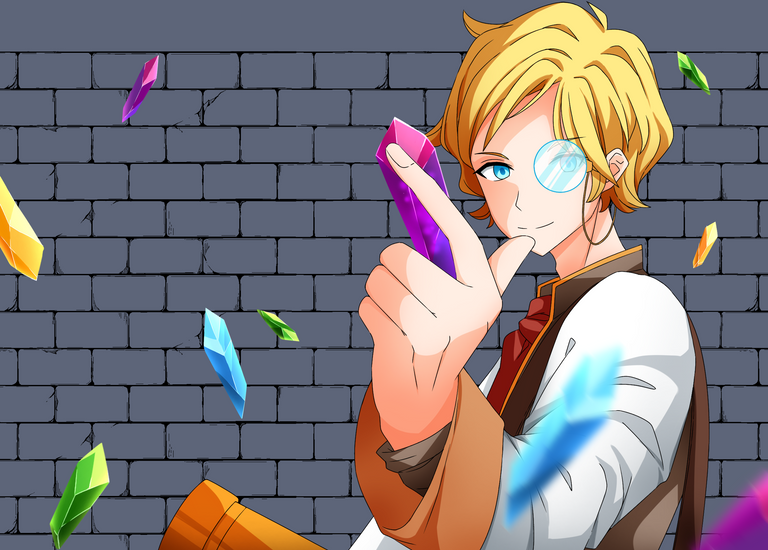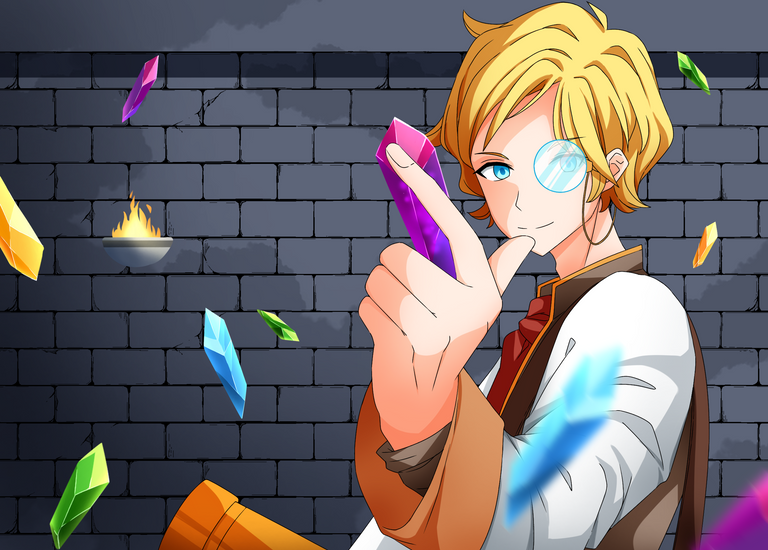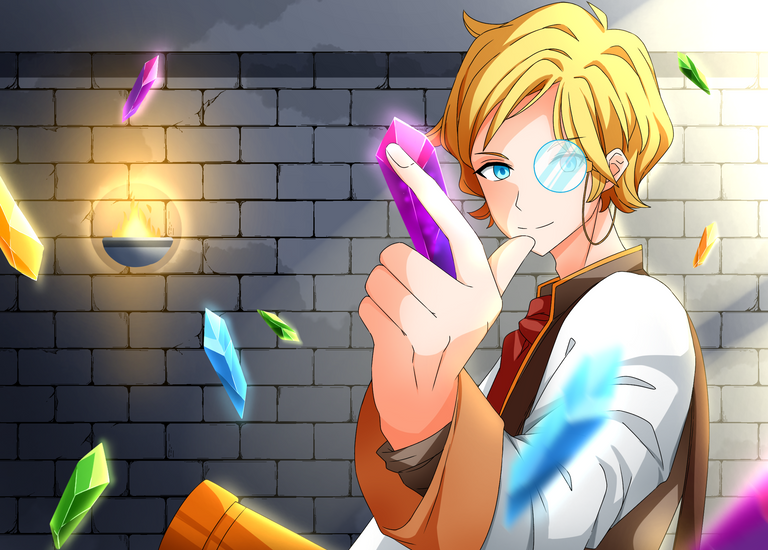 Wehehe it's done, what R U thinking about it guys ? Handsome right? 🤣
Thanks to :
@splinterlands
@thepeakstudio for Dividers
See You in my next post hehe 😁