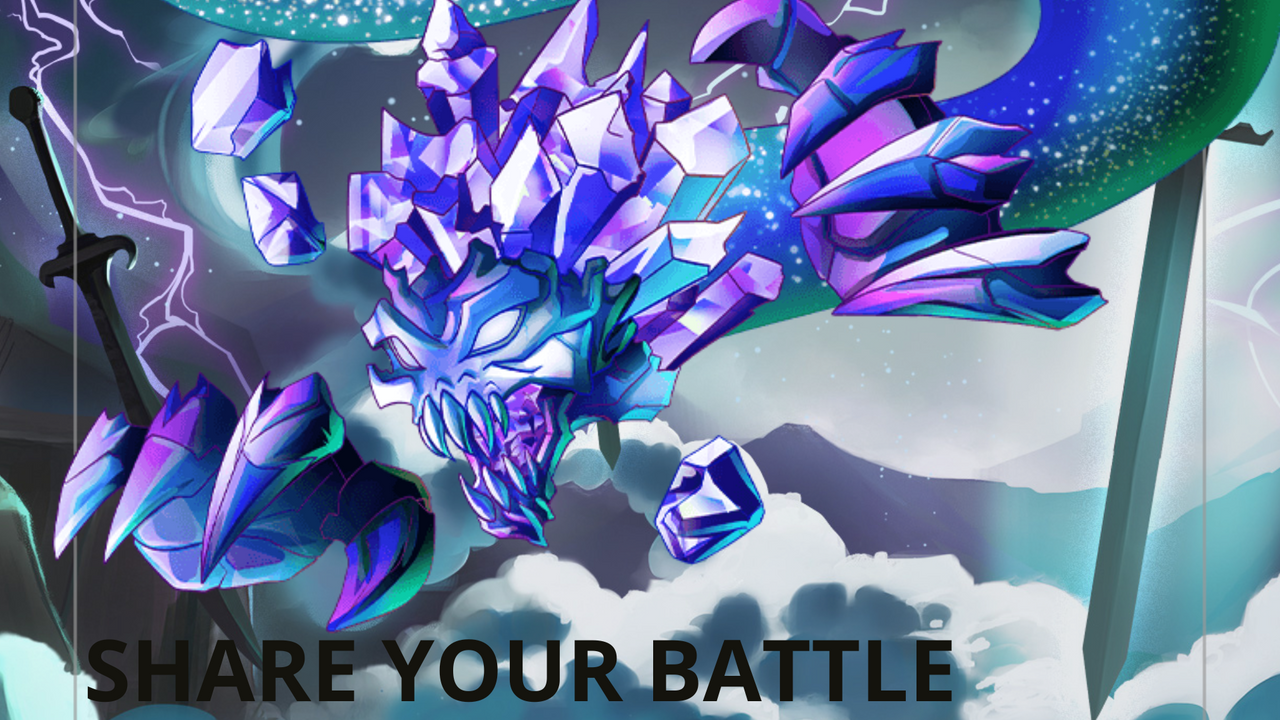 Today I can share a battle with a rarely used monster for me: the Gem Meteor. As a mid mana range attack monster with scattershot, he has a very limited use case for me. But lets look if I can find a way to set him up.
---
The Ruleset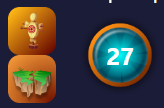 Mid mana with target practice and earthquake, quite a interesting one. I am not sure if the snipe ability overwrites the scattershot: Time to give it a try.
---
The Lineup
| Card | Ability | Reason |
| --- | --- | --- |
| | +1 armorattack and +1 speed | One of the best CL summoners, the speedbuff is awsome and fits so well with the water team. |
| | Trample + Enrage | My main tank and with the enrage, he will gets very fast and hard to hit. |
| | | Some Range attacks for only 4 mana, as my tank was quite expensive. |
| | Triage | The Triage is so good when every monster on the enemy team as snipe. |
| | Scattershot | I wasnt clear at the beginning, if the rulesets overwrites the scattershot or not. Let's see it in the game. |
| | Snipe + Flying | the only Flying monster for my team, but quite a good one! |
The enemy Lineup

My opponent went for the crazy Summoner which gives every monster flying - so no earthquake for him. The rest of the team also looks quite powerful with the deeplurker and the axemaster. Only the tank is not that great - lets take advantage of this.
---
The Battle
Round 1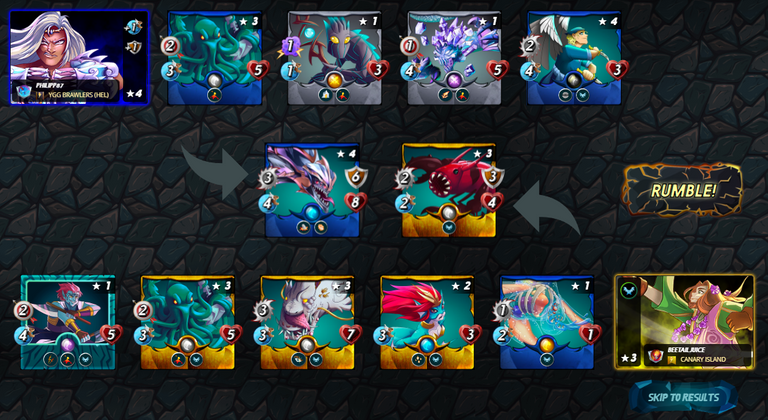 First shot for the Gem, first kill on the fiend. Thats nice. Still not clear if this was the scattershot or the snipe ability. I also get rid of the armor from the enemy tank and the Axemaster looks hurtable as well.
Round 2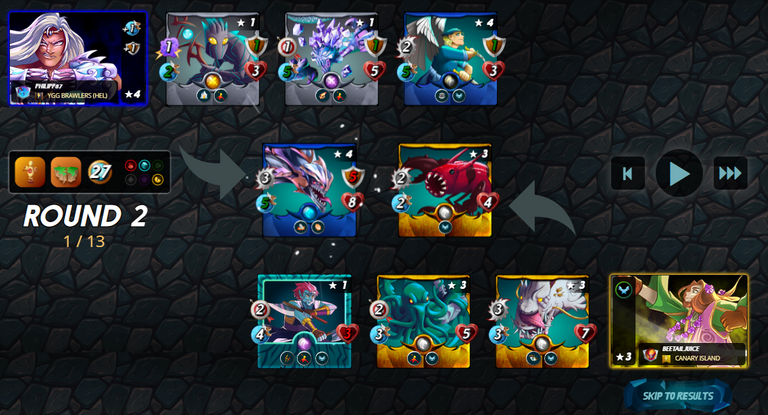 I killed the tank and the Axemaster got one hit from my Pelacor Bandit, not much health left for this guy. My Gem Meteor hits the tank with quite a decent amount of hitpoints, so scattershot is still alive. Lesson learned...
Round 3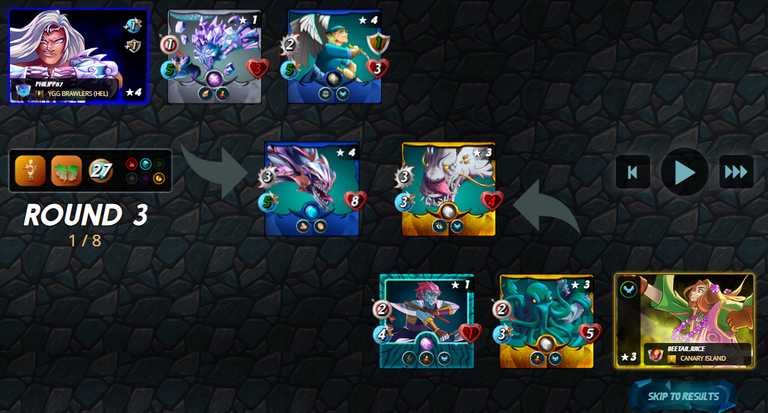 My Trample killed two monsters and my Gem Meteor was able to finish the Axemaster of. Goood job team!
---
The Rewards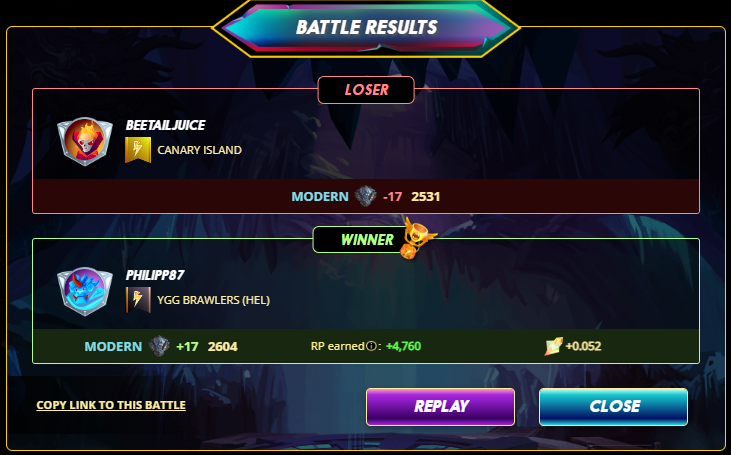 ---
Conclusion
I was hoping that I can rid of the Scattershot with this ruleset, but this does not work. So I am still searching for a way where I can use the Gem Meteor well. This game was won by my Diemonshark, as this trample in combination with the Enrage is quite awsome! The Earthquake doesnt matter here as I got 1 shield from my Kelya and the battle wasnt that long.