I haven't posted in a while, due to a hectic and busy home life.
I decides to check my Airdrop and noticed that I had earned the newest Airdrop.. Grandmaster Rathe!! But since I do not play Life much.. or rarely for that matter I sold him and tried my luck with packs..
I had gotten 12 packs total.. but had only screenshot one.
I decided to do up a short list of what I had gotten..
I had pulled 5 summoner cards...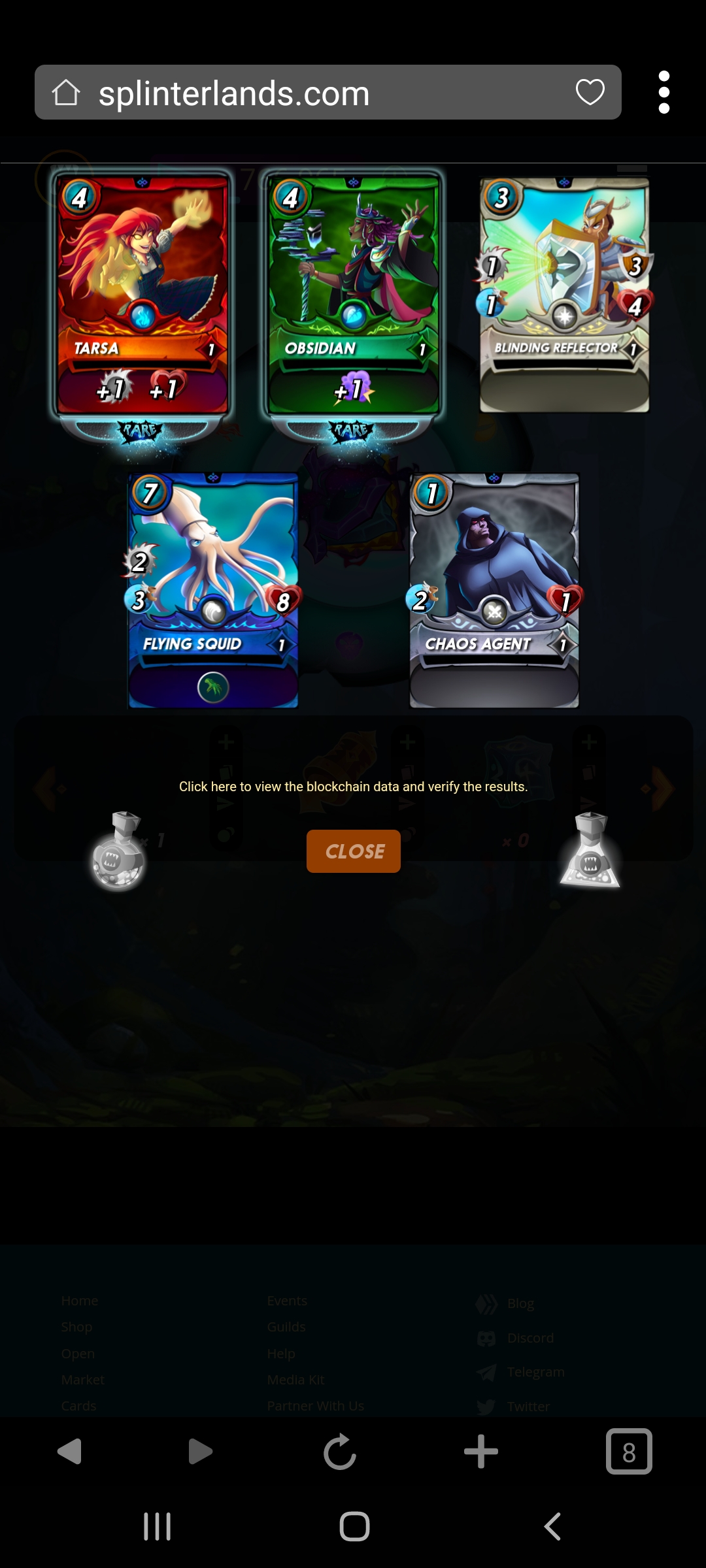 Tarsa
Obsidian
Thaddius Brood
General Sloan x2
I then only pulled 1 epic..
Grund
Pulled a few Rares.. such as Daemonshark and Merdaali Guardian x2.
Managed to get a single Gold Foil.. Blinding Reflector. Bringing my total GF count to 13!!
So my luck isnt HUGE, but decent.. hopefully you guys get more luck than I did!! Chow for now!