Rules : Stampede & Holy Protection
Mana Cap: 40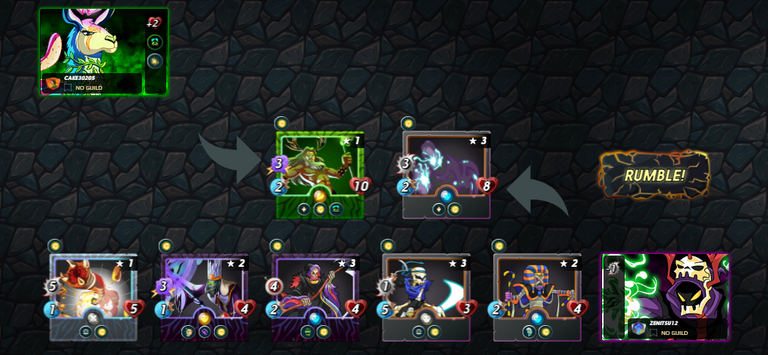 The enemy choose the powerful duo - Scarred Llama + Kron the Undying. I think the enemy is so confident with the Llama Kron combo that he or she did not pick other monsters. So, it's a 1 vs. 6 fight between monsters.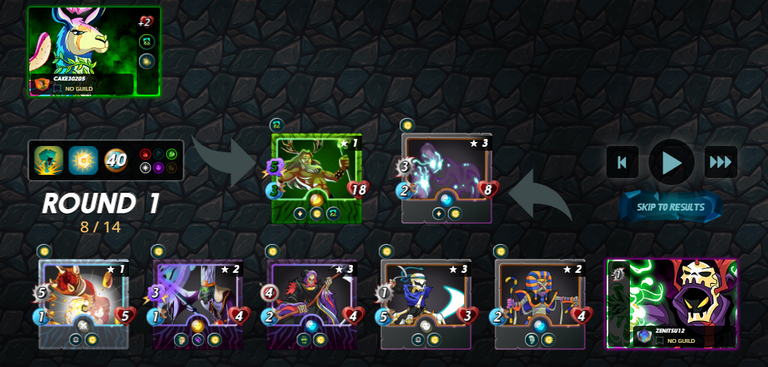 Last stand activated, giving Kron - 5 Magic Damage, 3 Speed, and 18 Health Points.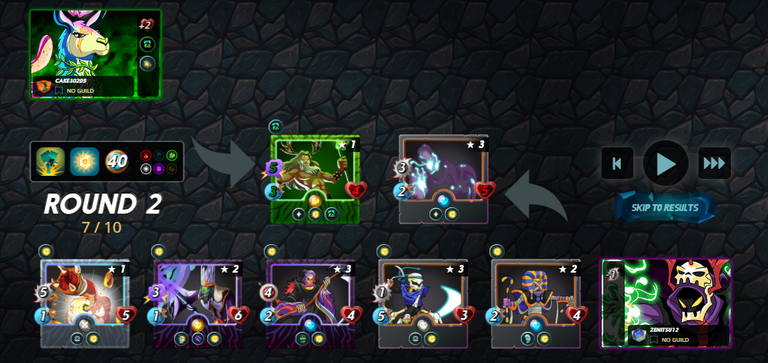 The battle lasted for only 2 rounds. Sand Worm dealt the lethal damage to Kron the (un)Dying to end the fight.